You really didn't think I forgot about ChocoPro #99 did you?! It has been a busy few days sports fans, what with that awesome RIOT Lucha Libre show and that whole to do with La Sombra getting released. Once the dust settled however I went back to catch what I missed from the last episode of ChocoPro prior to ChocoPro #100 (I'll reveal the card for that down below. Needless to say some gold will be on the line). Thank Grodd I did. Not only is it good because I love this show but because this show, like Warhorse wishes he does, ruled ass. Just a tremendous two match card where both bouts delivered in spades, followed by a Janken Tournament that would've brought the G1 to its knees. Have I sold you enough on this yet?! I better have because the review is starting now. Otherwise I'll be late making my homemade pizza for lunch.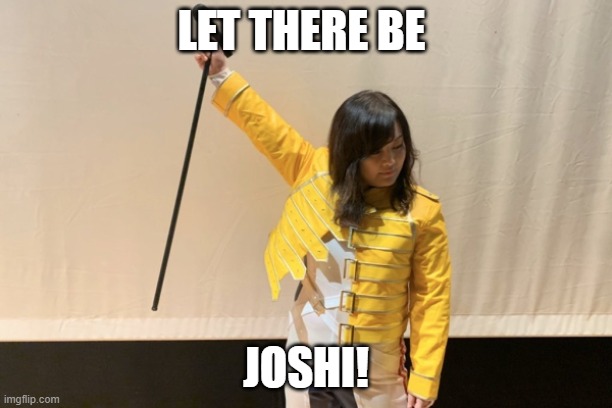 Before we get to ChocoPro #99, first we must rewind to review yet another match!
Baliyan Akki & Mei Suruga (Best Bros) defeated Chie Koishikawa & Emi Sakura after Akki and Cool Ass Mei pinned Sakura with a Double Cradle. This was the match that took place on ChocoPro #98 that got cut off by the stream dying. What a pity because his match was great! Shocker I know given who was involved. You'd honestly expect the match would be carried by great sequences between Akki and Emi (and they were really good together) but best sequences were actually from Mei and Psycho Chie. Their chemistry is off the charts and they had some fantastic reverals, chop battles and beautifully paced back and forths throughout that really gave this match the energy it thrived on. It also allowed Emi and Akki to pick their spots later in the match, and Akki in particular was fantastic at coming out of nowhere and delivering some cool stuff. I wouldn't quite say it was on the level of Yuna Mizumori vs. Hagane Shinno but it wasn't far off. This would've been a great end to #98 if the stream had held up. **** ¼ 
Kaori Yoneyama & Lulu Pencil defeated Chie Koishikawa & Yuna Mizumori after Yoneyama pinned Psycho Chie with a Victory Roll. Wait…Lulu Pencil won a match?! LULUE PENCIL WON A MATCH?!
The more I think about it, the more I enjoyed this match! They told a nice story early on with both Psycho Chie and Mizumori trying to prevent the other from getting the victory over Yoneyama. Both got extended offense on the legend that the other would then interrupt, all while poor Lulu stood there waiting like she was Ricochet in catering. Eventually things broke down, everyone got involved and the match got even better! This was probably Lulu's best "wrestling" work I've seen from her, Psycho Chie was Psycho Chie (she did break out the Stretch Muffler this time!) and there was some legit magic in the work Mizumori and Yoneyama did together. It's only a shock if you're not paying attention; Mizumori is tremendous and when not doing comedy Yoneyama is capable of some extraordinary wrestling. She played it straight here and it showed. I liked the story, I loved the pacing of the back half and the ending was great. On the level of the #98 main event. **** ¼ 
Emi Sakura & Minoru Fujita (Pencil Army) defeated Baliyan Akki & Mei Suruga (Best Bros) after Sakura submitted Suruga with a Dragon Sleeper. First Lulu Pencil wins a rare match and then the Best Bros lose. What on earth is going on here?! Actually they're setting up a rematch for the Asia Dream Tag Team Championships at ChocoPro #100 so that is, in fact, what's going on here. Now you know!
I loved this match. It was even better than the opener and the #98 main event and those were strong ass matches. This was on another level though, even with some from choppy moments from an otherwise awesome Fujita. I've said it before but Baliyan Akki is an absolute marvel. One moment he was having an excellent striking exchange with Fujita, the next he was doing chain wrestling with Emi and then the next he was doing dives. And he does all of this in a living room! Imagine him with a full ring. When the world opens up again he is going to be a player for someone like AEW. So will Cool Ass Mei, who was just terrific with Emi, especially the further they went along. Who knew those two had such chemistry…besides everyone who has ever watched ChocoPro?! I honestly think this may have been the best ChocoPro match I've seen all year, and they're going to be running it again next week! My goodness; ain't no rest for the BASED CHOCOPRO! **** ½
Alright sports fans; YOU WANTED THE BEST, YOU GOT THE BEST! THE HOTTEST TOURNAMENT IN THE WORLD, JANKEN!!!! (Shout it Out Loud riff intensifies).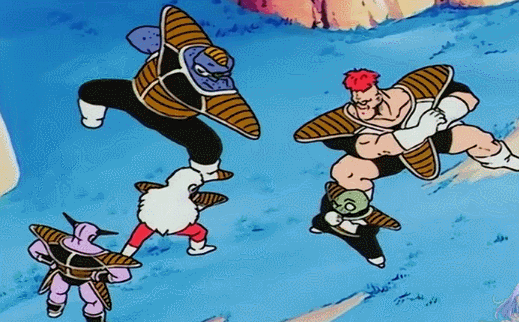 Chie Koishikawa defeated Lulu Pencil with Scissors on the first try. Chie's celebration here was like the time Richard Sherman walked up to Michael Crabtree after destroying him in that NFC Championship game. It was also just as good!
Yuna Mizumori defeated Mei Suruga with Paper on the third try. DAMMIT! I don't like all this losing Cool Ass Mei is doing on this show.
Baliyan Akki defeated Minoru Fujita with Paper on the first try. REVENGE IS A DISH BEST SERVED COLD!
Emi Sakura defeated Kaori Yoneyama with Rock on the first try. At last Emi has revealed her secrets to Yoneyama. At least she has her revenge for Yoneyama shaving her head a decade ago. Lot of revenge in these last two contests now that I think of it.
Chie Koishikawa defeated Yuna Mizumori with Paper on the first try. Chie to the finals?! Is it happening?! COULD IT BE?!
Emi Sakura defeated Baliyan Akki with Rock on the third try. We are approaching BASED QUEEN EMI levels here.
Chie Koishkawa defeated Masahiro Tanakashi with Scissor on the first try. IT MAY BE THE NIGHT! IT COULD BE PSYCHO CHIE'S NIGHT!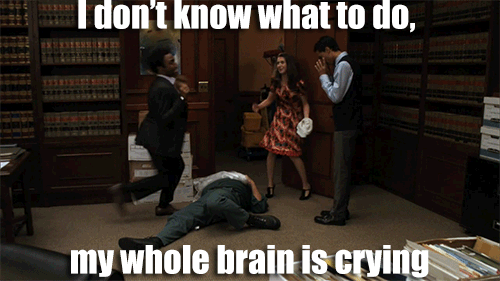 Chie Koishikawa defeated Emi Sakura with Paper on the second try. Chie Koishikawa wins the ChocoPro #99 Janken Tournament. IT! HAS! HAPPENED! If I hadn't seen it with my own eyes I don't think I'd have believed it honestly. The only complaint I have is that they really should've saved this for #100! Imagine the scenes; IMAGINE THE SCENES! Other than that this was glorious. I'm pretty sure Emi's heart stopped after the draw on the first try and she was not the only one. Definitely a top tier Janken Tournament.
There you have it sports fans. Now for the card for ChocoPro #100!
Night One
Baliyan Akki & Mei Suruga (c) vs. Emi Sakura & Minoru Fujita for the Asia Dream Tag Team Championships
Chie Koishikawa & Hagane Shinno vs. CHANGO & PSYCHO
Antonio Honda & Tokiko Kirihara vs. Chris Brookes & Lulu Pencil 
Sayaka & Sayaka Obihiro vs. Choun Shiyru & Sayuri
Kaori Yoneyama (c) vs. Yuna Mizumori for the Pure-J Open Class Championship
Night Two
Emi Sakura & Lulu Pencil vs. Gabai Ji-chan & Kuishinbo Kamen
RinRin & Sayaka vs. Sayaka Obihiro & Yuna Mizumori
Chie Koishikawa & Hagane Shinno vs. Choun Shiyru & Sayuri
Mei Suruga vs. Mizuki
Baliyan Akki vs. Minoru Fujita for the vacant Super Asia Championship
You have to feel for Wrestle Kingdom and Wrestlemania looking at these cards. You just have too! It's going to be off the charts. Don't think I'm resting till these shows though; I will be around (particularly on Friday) with more ChocoPro content and coverage of CMLL's big return. Till then, what do we say about Psycho Chie coming up short in another Janken Tournament?!
Please change disks to continue…
Folks! We invite you to also follow us through our official social media accounts:
© 2021 Lucha Central
RELATED NOTE: GATOH Move Pro Wrestling ChocoPro #98 Review (03/20/2021)