PODCAST NETWORK LATEST EPISODE
Lucha Central Weekly – Ep 9 – Brian Fame Interview, and Who Had Better Lucha?
Search Results placeholder
LUCHA CENTRAL PODCAST NETWORK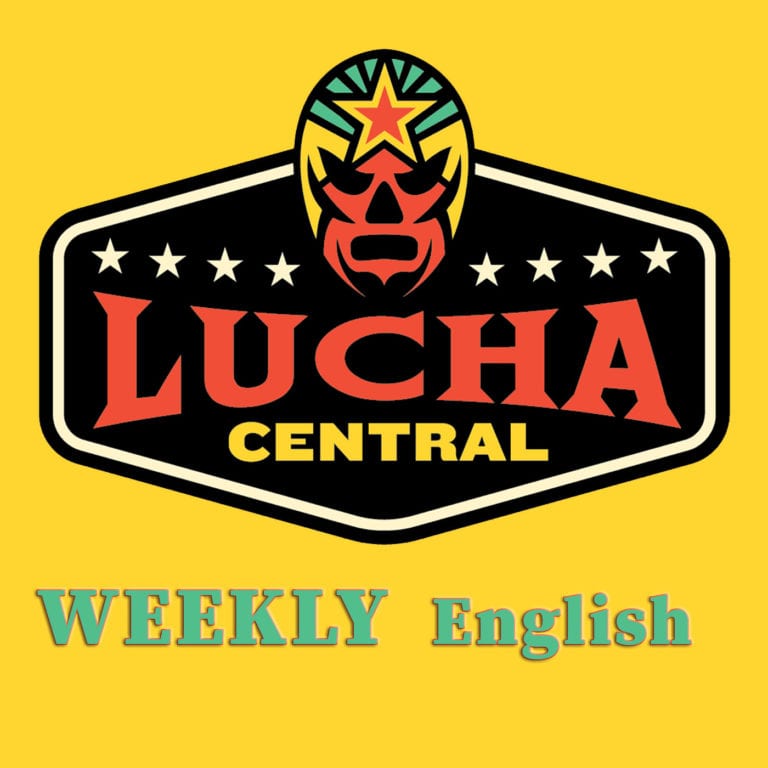 Lucha Central Weekly (English)
Your one-podcast stop for all of the week's top stories from around the world of lucha libre and lucha libre around the world. Join hosts Miranda, Brendan and Dusty along with special guests as they cover Lucha Libre AAA, CMLL, top Mexico indies as well as lucha related matches in WWE, Impact Wrestling, All Elite Wrestling, Ring of Honor and beyond. Whether you are trying to dive deeper into the world of masked mayhem or you've been following for decades, you are going to find things here you won't find on any other airwaves!
Ep 9 – Brian Fame Interview, and Who Had Better Lucha?
Brian Fame, aka Famous B from Lucha Underground, joins Miranda, Dusty, and Brendan to discuss his new role with Heroes of Lucha Libre and more! The trio discusses a heavy lucha libre week for WWE, NXT, and AEW. Who did it better? Plus an update on the road back, This Week In Lucha History, and much more!
For all the best lucha libre content, visit LuchaCentral.com!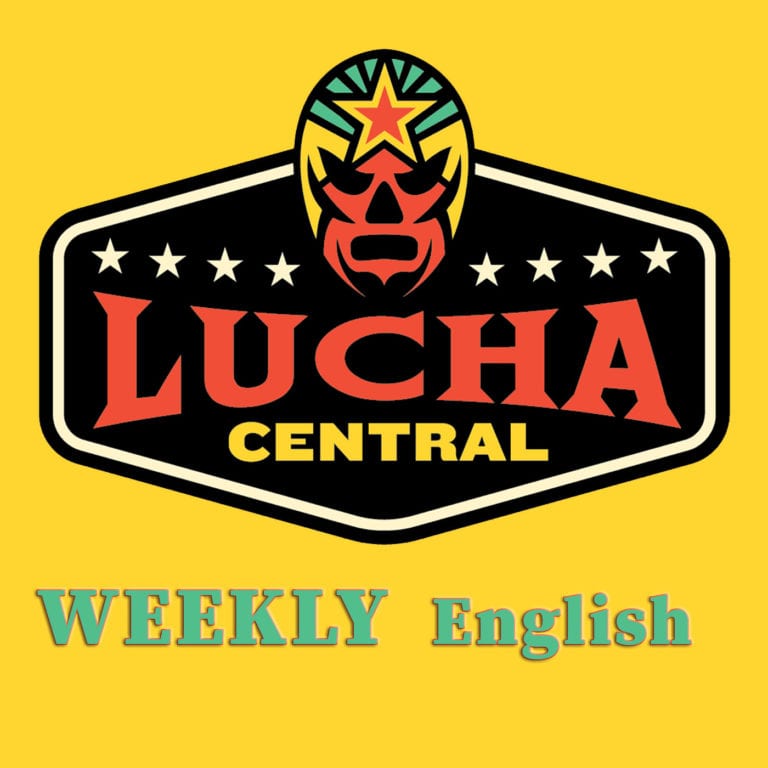 Search Results placeholder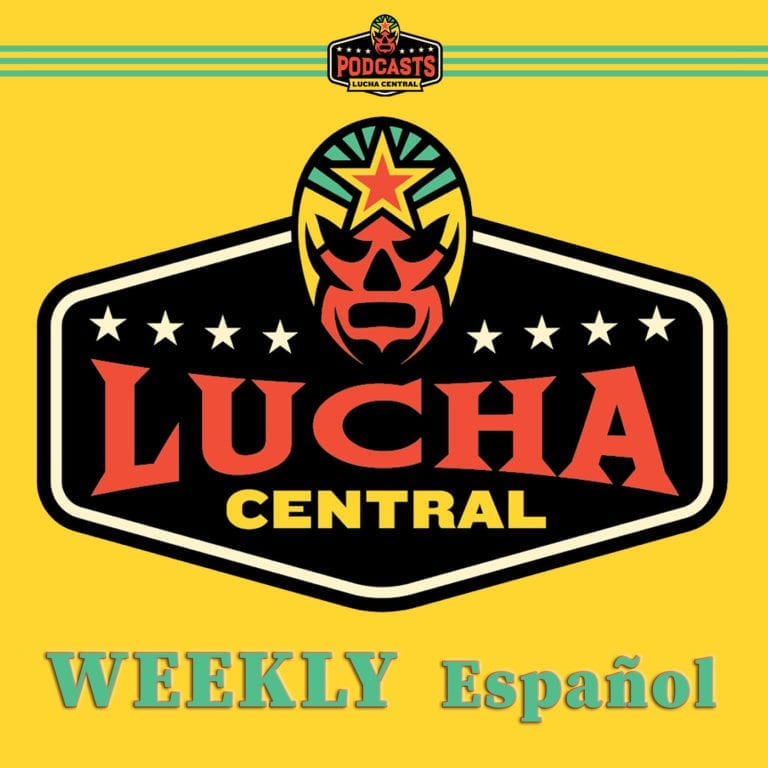 Lucha Central Weekly en Español
Tu parada de un solo podcast para ver todas las principales historias de la semana de todo el mundo de lucha libre y lucha libre de todo el mundo. Únase a los presentadores Pep Carrera, Centrellita Ochoa y Miguel Peña con invitados especiales mientras cubren Lucha Libre AAA, CMLL, las principales promociones independientes de México, así como lucha libre en WWE, Impact Wrestling, All Elite Wrestling, Ring of Honor y más. Ya sea que estés tratando de sumergirte más en el mundo del caos enmascarado o lo hayas estado siguiendo durante décadas, el equipo de LuchaCentral.com tiene algo para todos!
Ep 9 – 10 de Julio 2020 – AEW Fyter Fest y WWE NXT The Great American Bash
Esta semana Pep, Mónica y Joaquín analizan lo sucedido en la primera parte del Fyter Fest de AEW y The Great American Bash de NXT, la preparación del CMLL rumbo a la "nueva normalidad", ¿Atlantis Vs. Fuerza Guerera por las máscaras?, y la polémica que rodea al reality show de Heroínas. Para más información sobre estos y más temas visita LuchaCentral.Com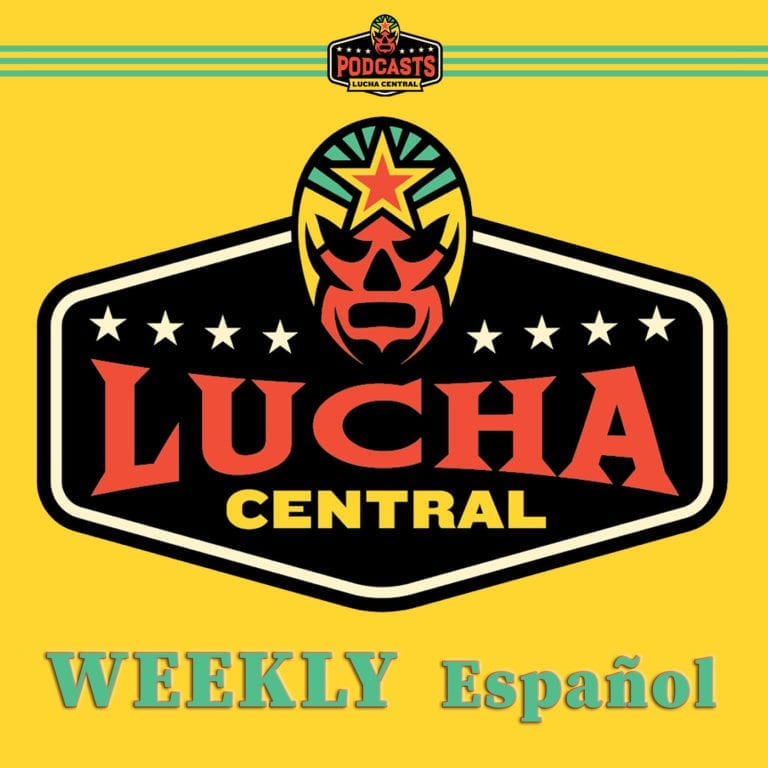 Search Results placeholder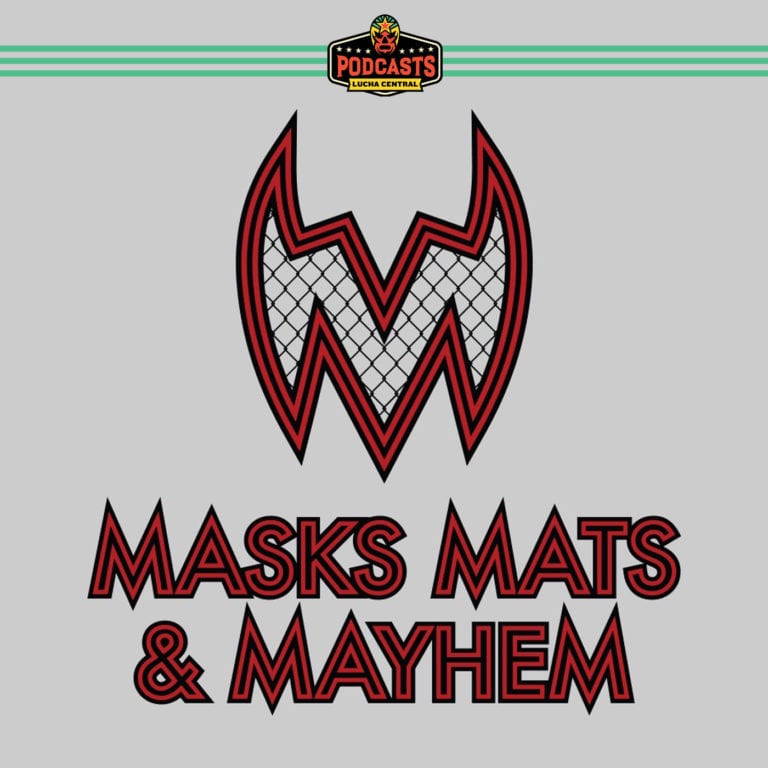 Masks, Mats & Mayhem
The irreverent and insightful podcast that dives into the rich culture of Lucha Underground, lucha libre, pro wrestling, combat sports, entertainment, and pop culture hosted by Justin Harvey, Byron Turk, Casey Nielsen, Meefloaf, and Jim Velasco.
Ep 125 – Thunder Rosa is on a Mission pt.2
Thunder Rosa is back for round 2 with the MMMshow crew and she is fired up. You can't miss her getting real on bullies in the business, becoming the first ever Mexican-born NWA women's champ, becoming an American citizen, getting out of her Lucha Underground contract, her time in WOW, becoming a pro MMA fighter and her plans for turning Mission Pro Wrestling in to an all female run and performed wrestling company. Plus the gang is not afraid of any subject. They discuss Sammy G's suspension, Cody as TV Champ, Stu Bennett's comments on Lucha Underground, a look back at the first Aztec Warfare, what wrestling show has been doing it best during the pandemic, the new addition to the Wall of Shame and more.
Visit https://thunderrosa.net and http://missionprowrestling.net and https://youtube.com/thunderrosa for more!
SUPPORT MMMshow FOLLOW Hosts:
Justin "The Outlaw LA Red" Harvey: https://twitter.com/justinharvey75
Byron "Money Mark" Turk: https://twitter.com/ByronFever
Professor Casey, The Lucha Gringo: https://twitter.com/luchagringo
From Across the Pond, Meefloaf: https://twitter.com/Meefloaf
Jim "JimmyV" Velasco: https://twitter.com/TheJimmyV
Remember to LIKE, COMMENT, SUBSCRIBE, and CLICK THE BELL for notifications!
Facebook: https://www.facebook.com/MMMshow75
Visit http://www.luchacentral.com for more MMMshow and all your lucha libre info, news and podcasts!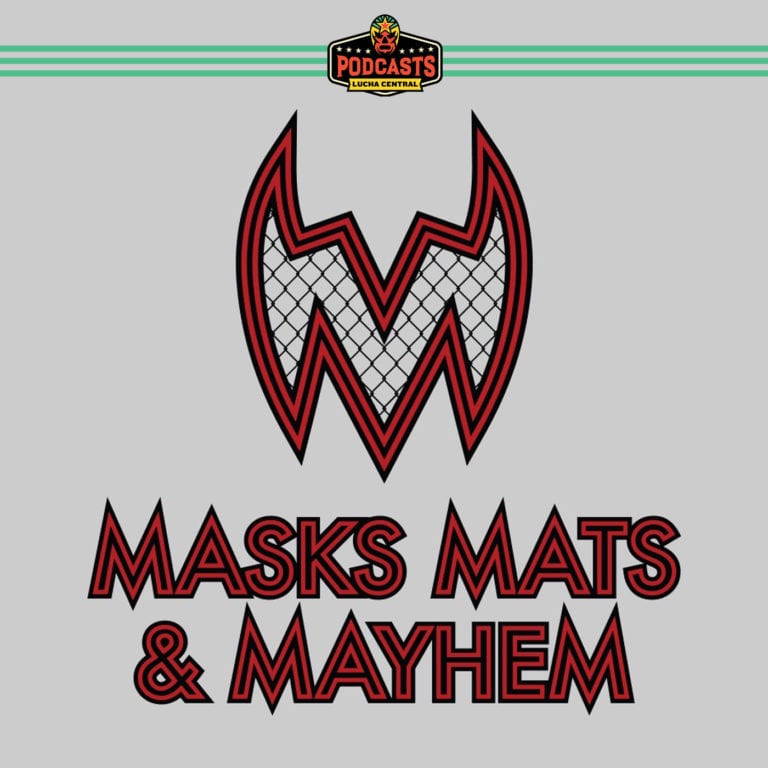 Search Results placeholder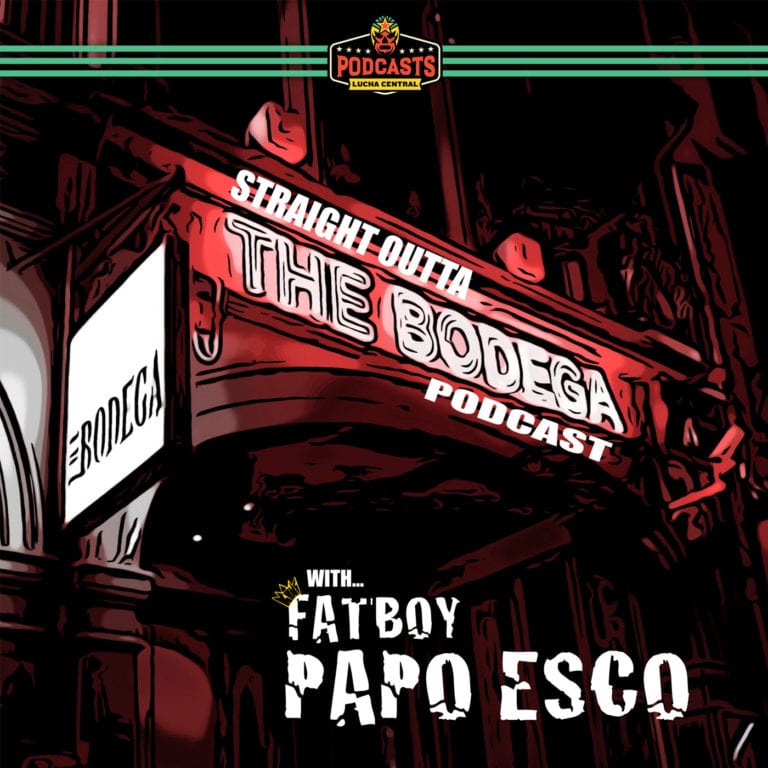 Straight Outta The Bodega
Join The King FatBoy" Papo Esco on a journey through The Bodega, where he talks with co-host Gabe Ramirez and guests about pro wrestling, music and all things entertainment. One of them is arguably the hottest up and coming rudo in Northern California lucha libre. The other is a two decade plus wrestling promoter. Two different sides of the table, two different generations, one entertaining show!
Ep 9 – Vinnie Massaro Interview (Lucha Underground, PWR, XPW, APW), Pt 2
Vinnie Massaro pulls up to the podcast for part 2, to talk Arena Mexico, Dragonmania, All Japan & training with Cain Velasquez, all on this edition of Straight Outta The Bodega!
For the very best in lucha libre content, be sure to go to LuchaCentral.com!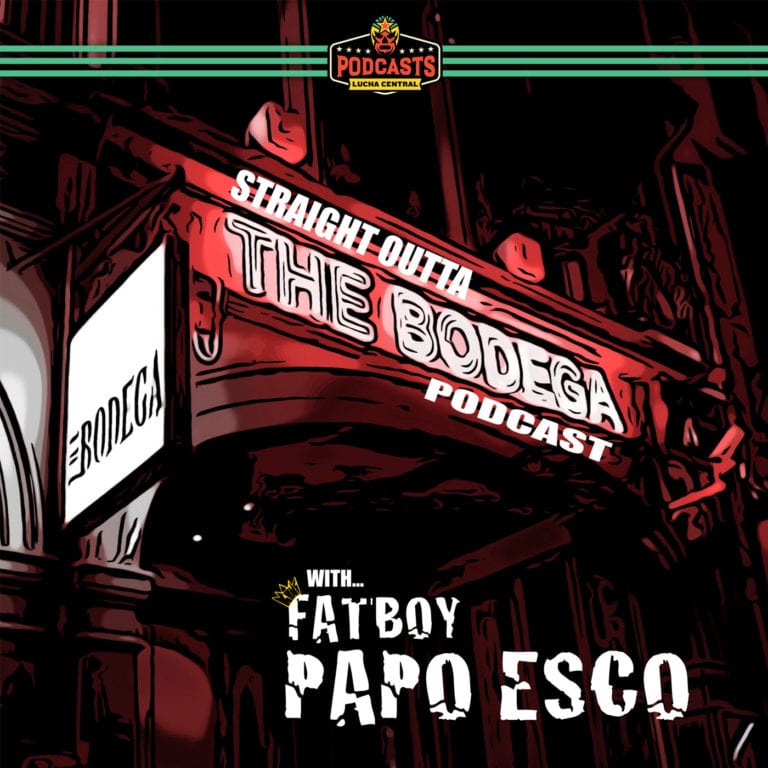 Search Results placeholder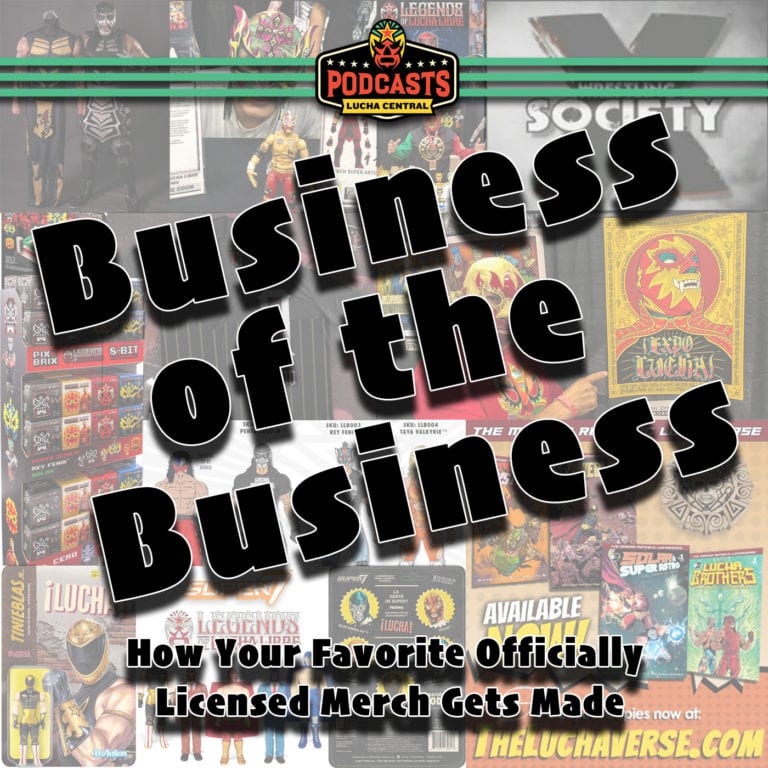 Business of the Business
An inside look at how officially licensed merchandise gets made! For over two decades now, Masked Republic President Kevin Kleinrock has been working inside the pro wrestling and entertainment industries writing, producing and overseeing the creation of officially licensed merchandise. Now, he takes listeners on a journey to gain insight and perspective on what goes into bringing fans official products. Joined each episode by someone deep in the trenches – artists, toy and collectible makers, agents, manufacturers, retailers, licensees and more – the series brings a plethora of unique perspectives to the processes.
Guest: Action Figure Designer (G.I. Joe, Star Wars, MCU), Boss Fight Studio Founder & Partner Erik Araña
Officially licensed action figures have played a role in the lives of millions and millions (dare we say billions) of kids and adults worldwide. Erik Araña spend the first part of his career in collectibles working on iconic Hasbro lines including G.I. Joe, Star Wars and MCU films. Then, he and a few of his fellow former Hasbro coworkers founded their own company, Boss Fight Studio, and have since sought to fill the holes in the toy industry not filled by other companies. Whether for collectors or kids Boss Fight Studio dares to tread, and deliver details, beyond what you've seen before. We talk about Erik's personal journey, what it's like working on official products based on both fictional and real life characters (or in the case of the MCU, a blend of both) and how Masked Republic and Boss Fight Studio came together for Legends of Lucha Libre figures and collectibles.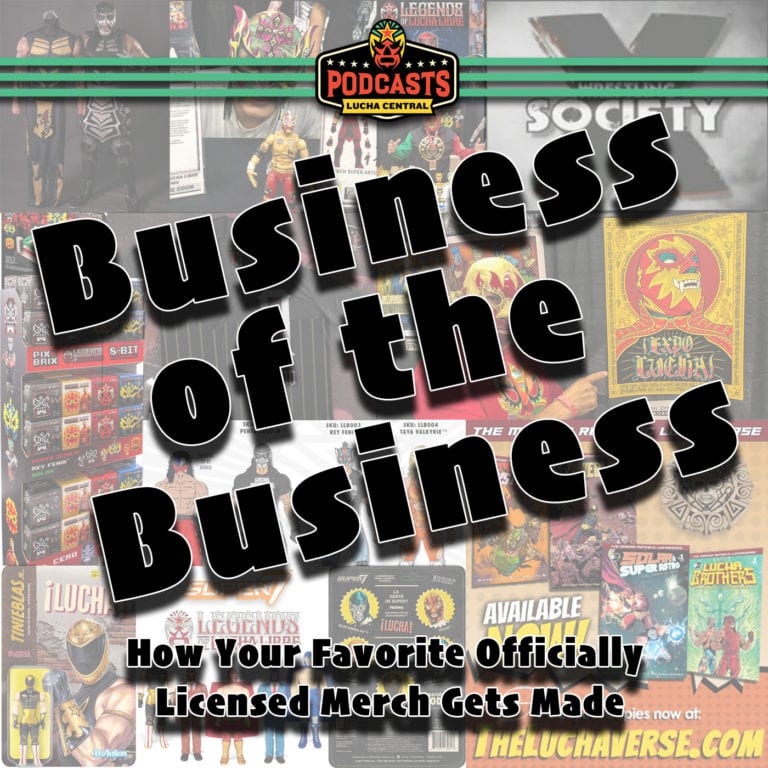 Search Results placeholder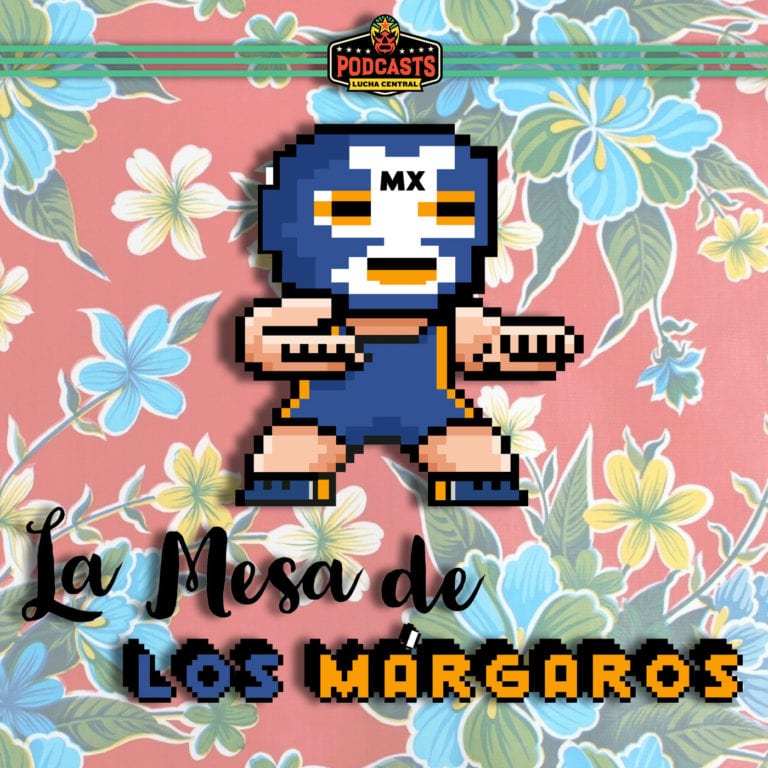 La Mesa de los Márgaros
Nunca antes un grupo tan ecléctico de individuos se reúne para discutir la lucha cada semana. Si les preguntas, son expertos en jugar. La comedia y la conversación sobre deportes se combinan cuando este grupo se reúne alrededor de la mesa y discute temas relevantes de una manera divertida y irreverente. Los miembros de la Mesa de los Margaros son: asistente de lucha Daniela Olguin (Danny Ponny); Daniela Herrerías (La Jefa) fotógrafa de lucha libre; El doctor de lucha libre Guillermo Rivera (Dr. Maldad), el anfitrión de la lucha libre Wilson Mendoza (La Voz Real), Manuel Extremo (Ring Announcer), Jonathan Olvemart (Sr. Increíble) árbitro de lucha libre. Se le invita a venir y tomar asiento en la mesa y unirse a Los Márgaros.
Ep 7 – Alexis Salazar y Jerry Villagrana
La Mesa de los Márgaros de esta semana con el invitado especial Alexis Salazar y nuestro margaro honorario, Jerry Villagrana.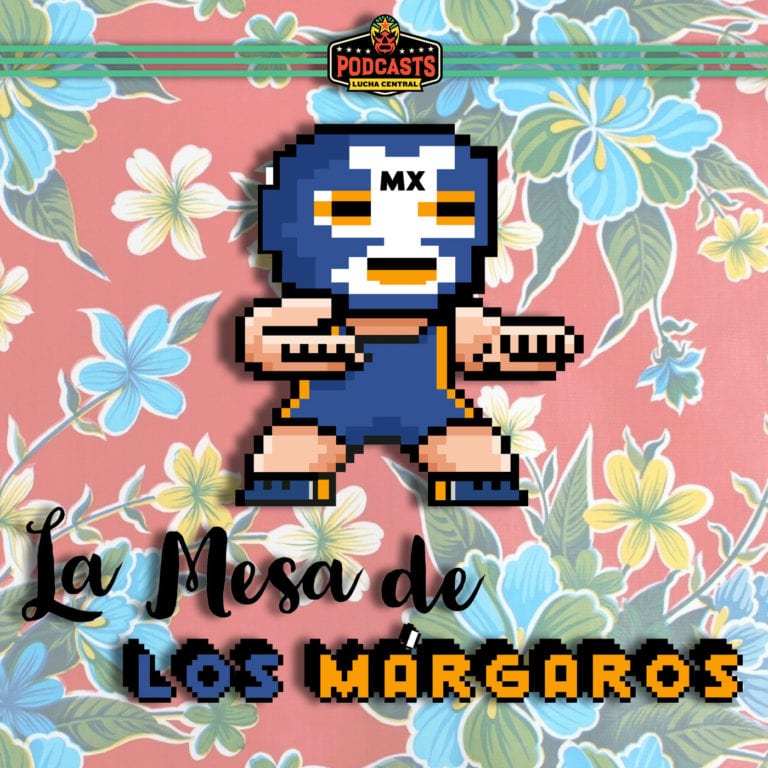 Search Results placeholder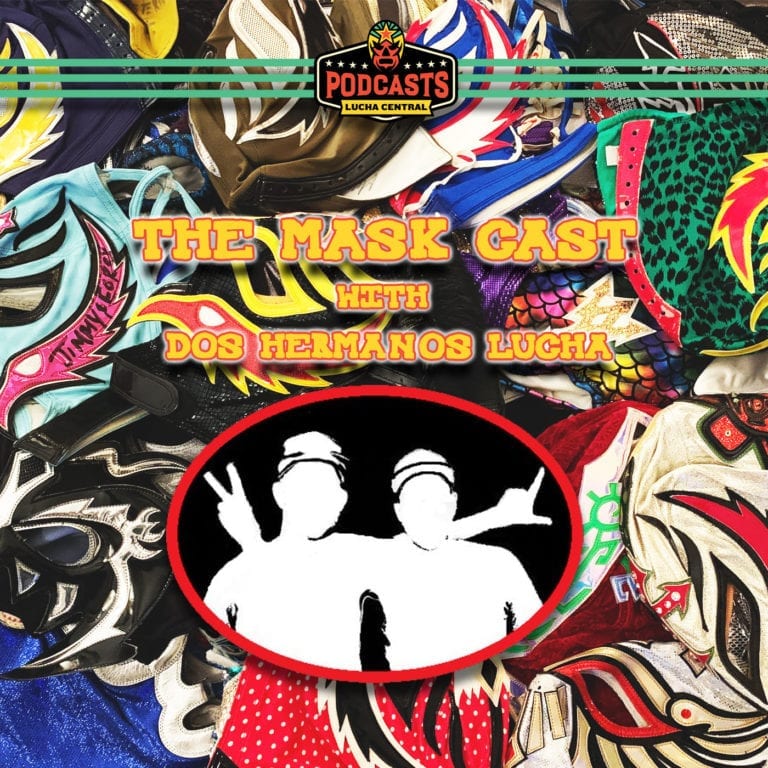 Mask Cast with Dos Hermanos Lucha
Even the most casual fan knows that lucha libre and lucha masks go hand-in-hand. Collecting masks is often a goal for many though questions about types, values and how to build an epic collection have never had a real resource – until now. After acquiring piece-by-piece one of the most prestigious collections of masks and wrestling outfits in the U.S., the brothers known as Dos Hermanos Lucha, are bringing their knowledge and expertise to the brand-new series The Mask Cast. The show takes a detailed look into their collection and those of others, exploring the luchadores behind each mask, how the mask was obtained, along with how valuable it may be, and answering listeners' inquiries about their own collections. The series will also be full of tips and advice for even the most novice of collectors. Plus, the hosts will team with the new LuchaCentral.com shop to help fans get their hands on official and authenticated masks.
Ep 2 – Building The Mask Collection You've Always Dreamed Of
Listen in as the brothers continue to dissect the ins and outs of building a lucha libre mask collection. The second episode of the new series takes a closer look at the Who, What, Where, When, Why and How to go about building the mask collection you've always dreamed of.
For all of your daily lucha libre news and coverage needs, visit LuchaCentral.com!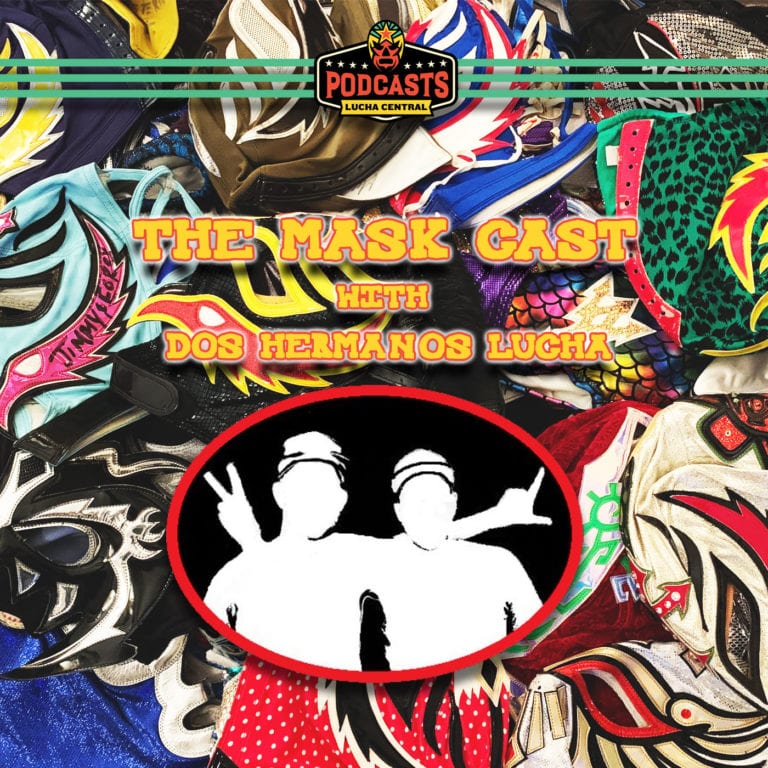 Search Results placeholder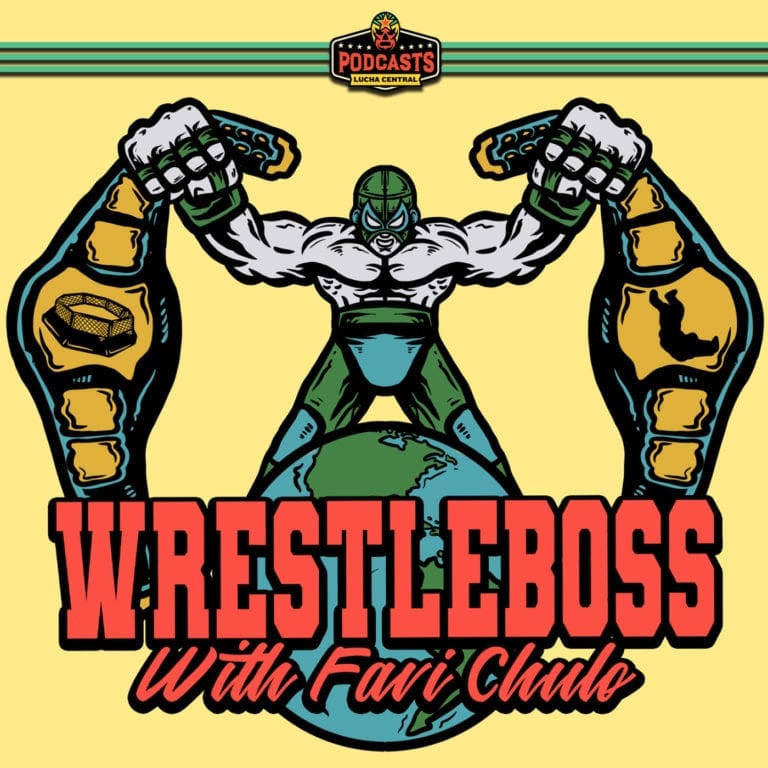 WrestleBoss with Favi Chulo
For more exciting lucha libre content, visit LuchaCentral.com today!
Ep 5 – Lucha Libre VOZ promoter DJ VOZ and World Sambo Championships competitor Jovany Varela
Your weekly pro wrestling and MMA show is back with the hot topics this week's special guests. First, DJ VOZ talks about building Lucha Libre VOZ from the ground up, going under Vampiro's wing with the lucha legend as his mentor and his huge upcoming iPPV event. Then, Judo and Sambo Black Belt Jovany Varela stops by to talk about his martial arts specialties and representing Honduras in the up coming World Sambo Championships.
Be part of the show! Listen live and call in every Tuesday night as WrestleBoss records live from 7-8:30 PM Pacific at WrestleBossLive.com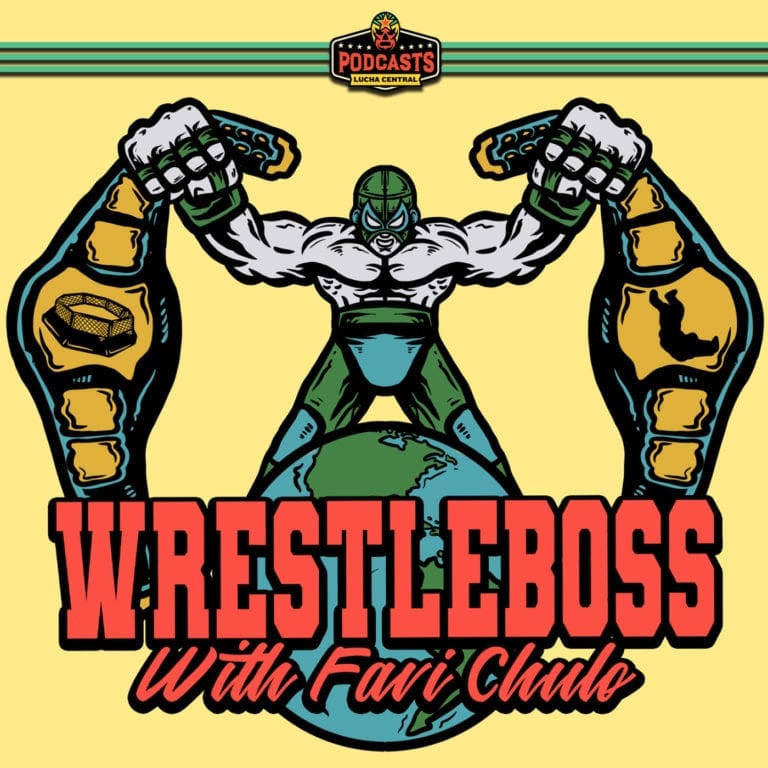 Search Results placeholder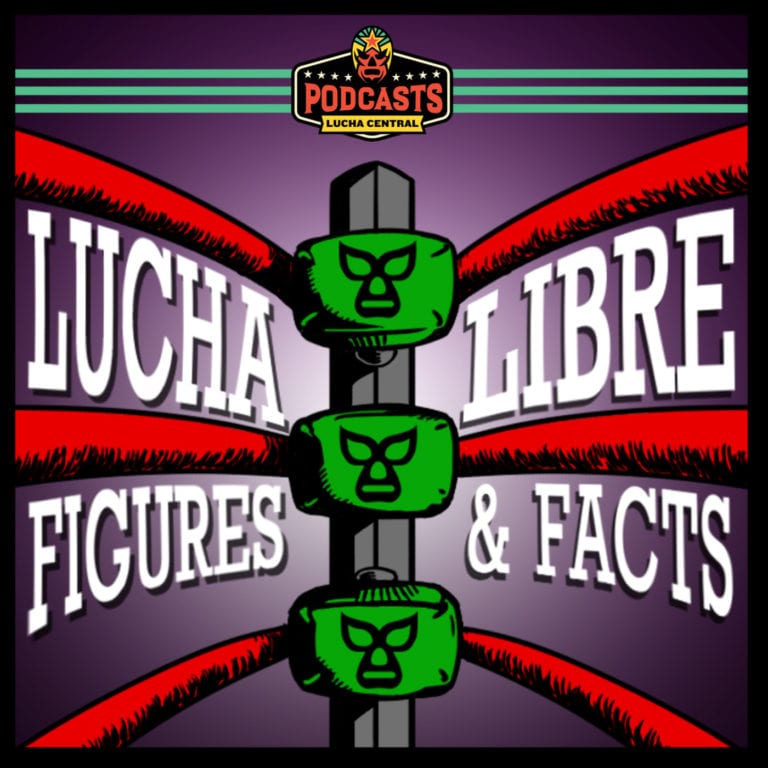 Lucha Libre Figures & Facts
The most unique pro wrestling collectibles podcast there is! Our expert panel of toy designer and executive Erik Araña of Boss Fight Studio, famed collectors and podcast hosts Jefry & Scott Toon (hosts of The Fullyposeable Wrestling Figure Podcast) and lucha libre historian Matt Farmer take listeners on a journey based on each episode's featured figures. Learn about the luchador at the moment in time the figure captures, get Araña's insider perspective on what went into creating a figure such as that, discover the collectibility and value of the figure from the Toon Bros and hear stories from all of them on their fandom of both the wrestler and the figure, their chase to get it and more!
Ep 3 – WCW ToyBiz Unleashed Action Figure from 2000 with guest Vampiro!
Jefry and Erik put the nail in the coffin on the 2000 Toy Biz Unleashed WCW Vampiro figure! They are joined by Vampiro himself to talk about toys, punk rock, lucha libre, and the trio reveals never-before-seen art for an upcoming Legends of Lucha Libre figure from Boss Fight Studio! Join us to hear action figure designer and toy company executive Erik totally mark out for Vampiro while super-fan and super-collector Jefry keeps his head cool and professional the whole time.
Watch the video version of the show here: https://youtu.be/nsFlTiHbKZg
Get daily lucha libre news, views and videos at LuchaCentral.com
Get the latest news and pre-order info on Legends of Lucha Libre action figures and collectibles at BossFightStudio.com.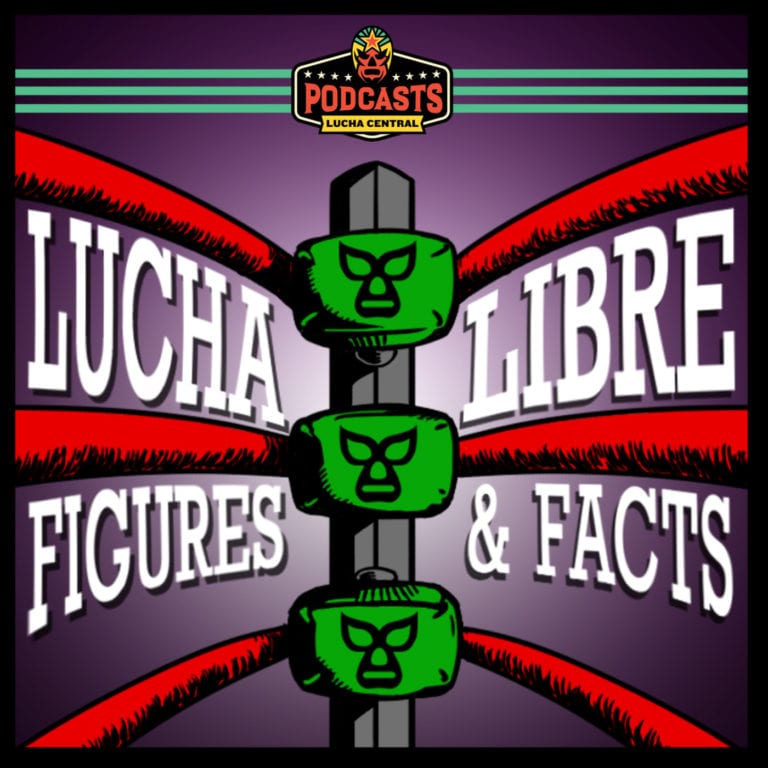 Search Results placeholder