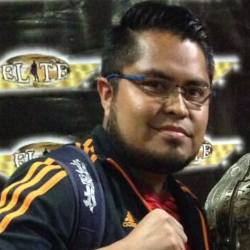 Pep Carrera
Managing Editor Mexico
Pep is a Mexican sports journalist and lucha libre lover. His fascination with the sport developed thanks to the great talent of Rey Mysterio Jr., Eddie Guerrero and Jushin "Thunder" Liger.  He has experience in traditional media including CNN, TV Azteca & ESPN.  His favorite quote: "It's not Wrestling. It's Lucha Libre".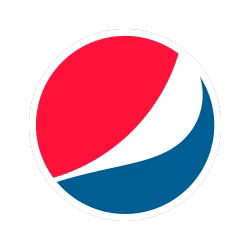 Eric Mutter
Managing Editor U.S.
Eric Mutter is a straight edge nerd who likes punk rock, Pepsi, short walks on the beach and the occasional Veronica Mars episode.  He also really likes writing about lucha libre.  This hobby-turned-career started on his personal Hubpages blog which he was able to parlay into writing for lucha libre zine Rudo Can't Fail. When Lucha Central launched in 2018, Eric joined as the site's lead English writer and editor.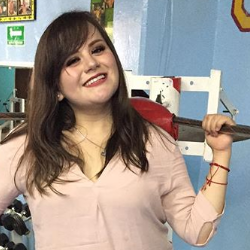 Monika "Centellita" Ochoa
Senior Correspondent
Monica is a young woman with lucha libre in her blood, the daughter of a luchador & luchadora.  Deciding to focus her love for the sport on the media side, she has become a leading interviewer and journalist.  And, on occasion. you can find her as a ring announcer as well.  Her personal motto: "Don't stop shining."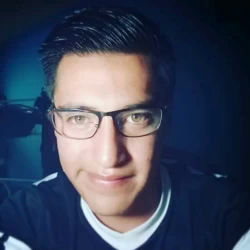 Miguel Peña
Senior Writer
Known for his in-depth YouTube channel originally called "Heroes de Lucha Libre" and now "Heroes del Distrito," Miguel is a lucha libre lover, digital creator, volunteer edecan scout, and writer. His self proclaimed goal is to "publicize the most important news and stories of professional wrestling."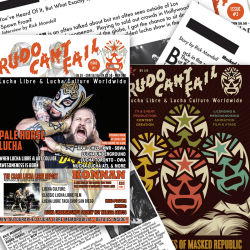 Rick Mandell
Senior Writer
Wrestling fans have seen Mandell's byline on articles in magazines and on websites for more than 20 years now. Covering west coast indies directly for promotions' programs and in global publications including Wrestling World and WOW Magazine, Mandell would later become a staff writer for lucha libre zine Rudo Can't Fail.
The articles he now pens are few and far between, but when he does get behind a keyboard to write about wrestling or conduct an interview, it is exclusively for Lucha Central.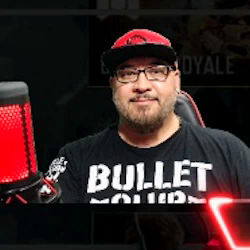 Alfonso Romo (id10t eSports)
General Manager - Lucha Central Gaming
Born in Tijuana, BC and raised in Chula Vista, CA, Alfonso grew up in a hotbed of lucha libre. His first memories were cheering for Atlantis and booing Blue Demon….then cheering for Brett Hart…and then the Rock….and now the Lucha Brothers. Nothing spurred his love for lucha libre more than Rey Mysterio Jr, never taking for granted experiencing his remarkable career up close.
A nerd and gamer at heart, he found a passion for mobile games like PUBG Mobile and Call of Duty: Mobile that inspired him to become a streamer. Alfonso has an eye for talent and has helped countless other streamers and people interested in becoming one.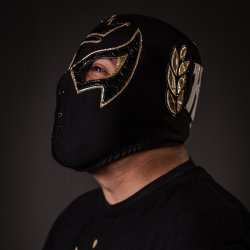 Oscar Rodríguez
Staff Photographer