It has been too long since I've done a review of a lucha libre show sports fans. So naturally I thought tonight would be a good evening to end the drought, as Monterrey indie promotion RIOT Lucha Libre was holding their first event, Covidiotas, in over a year. I wasn't entirely sure what to expect; I've never watched RIOT before but many in the lucha community speak highly of it and the card featured many talented names I knew. Plus I'm lucha starved; all in all it was worth giving the promotion a shot and saving my ChocoPro viewing till tomorrow. Boy what a great decision that was! There were some technical issues at the start of this show and the opening match, as you'll see, was pretty eh. After that this was the best show I've seen all year. Why is that? May have something to do with three of the matches ranging from great to really great while the main event was the best thing I've seen all year. Yeah; that good. On the night that La Sombra gained his freedom, RIOT delivered show well worth two hours and well worth supporting by donating to the talent over the next few days. And if this first paragraph hasn't sold you, stick around; you'll see what I mean.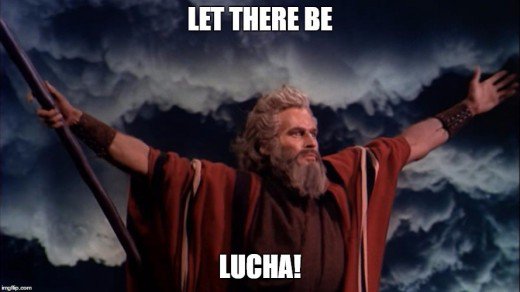 Madness defeated Lord Byron Elias, Kaeintai, Muerte Extrema, Dogman ,Mad Dog, Origen, El Catrin, Dash and Lord Byron to win the opening Battle Royal after pinning Elias with a pop up Sitout Powerbomb. For those wondering; yes Lord Byron Elias and Lord Byron are the same guy. I guess he was trying to pull the old Mick Foley in the 98 Royal Rumble here! The stream was rough at the start of this and while not entirely improved by the end did get better. The match? Not so much. I've seen worse bouts for sure and there were some highlights in the form of Madness (legit really good), Muerte Extrema (nice power) and Kaientai coming out wearing a Charlie Conway jersey from D2: The Mighty Ducks and D3: The Mighty Ducks. All that was missing was Emilio Estevez coming with him to ringside! Overall though the match was largely clunky and the action was so-so, with Madness being the only guy to break the monotony. Easily the most forgettable thing on the show. **
Iron Kid defeated Aramis after pinning Aramis with a Hurricanrana reversal out of a Argentine Style Blue Thunder Bomb. This is the type of match that calls for that gif of Orson Welles clapping as if his life depended on it.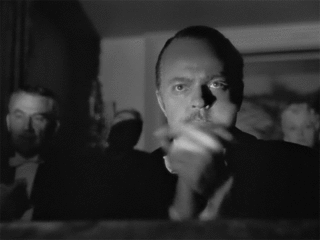 TREMENDOUS BOUT! As someone who has been starving for lucha for the last few months (not counting the brief moments of AAA we've gotten) this was like walking into an all you can eat buffet. The pacing was great. The timing from both Iron Kid and Aramis was top notch. The action was smoother than silk. And my goodness is the gorram Iron Kid a stud. Aramis is too and he was great in this match, but he was very clearly working this one as the secondary guy to make Iron Kid the star. It worked; the part time AAA undercarder had all sorts of crazy tricks, from an excellent Tornado DDT to a great Brillo Tornillo to a over the rope and to the floor hurricanrana that would've brought a tear to Mascara Dorada's eye. Iron Kid has long been one of the more underrated luchadores around and this reminded you why. Great work from him and great work from Aramis basing for him and providing some great grounding work. A must see match! **** ½ 
Kamikaze & Prometeo defeated Kill Korton & Willy Banderas after Kamikaze pinned Korton with…honestly who even knows at this point. WAY TOO MUCH STUFF WAS GOING ON! Through the first few minutes of the match I was wondering if this could even come close to sniffing good. Then we got to the back end and the match turned into Mad Max: Fury Road. Some of the best dives you'll ever see occurred in the back half of this match. There was a Springboard Spanish Fly to the floor, a Super Rana to the floor, a Kill Korton Brillo Dorada where Korton nearly ended himself and, in a moment that defies the space time continuum itself, a Springboard 360 into a Sasuke Special, courtesy of Expo Lucha 2021 star Prometeo!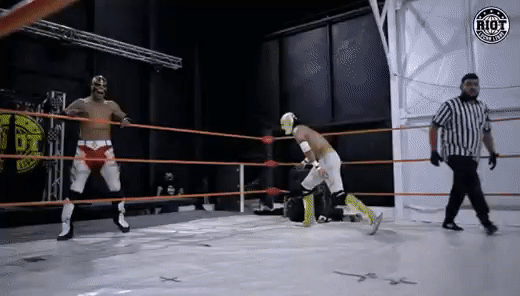 If I had not seen it with my own eyes I don't think I'd have believed it! And yet it happened. Quite frankly the only thing I've seen recently this cool was the Flash's climactic scene in Zack Snyder' Justice League, and even that may not compare! Just when you think you've seen everything a guy like Prometeo comes along and does something that changes the game. The first half of this match was enough to keep this from reaching the levels of the previous match but the second half was among the best things you'll see all year. A match that willed itself into greatness and a great showing for four guys I was unfamiliar with. **** ¼ 
Latigo defeated Erik Ortiz after submitting Ortiz with a hold that I'm pretty sure I've never seen before and has no name. The Hold with No Name! That sounds bad ass doesn't it? Let's go with that. A third straight great match and a second straight match that started slow and just got better and better and better. This was my first time seeing Ortiz; the 42 year old is a long time RIOT stalwart who has wrestled the likes of Hechicero previously. You can see why; he is technically sublime, capable of flying and really, really good at this lucha thing. That was all Latigo, a world class performer just waiting for the right moment to break out, who had another outstanding night. They built it up slowly, got the high flying in during the middle, traded holds throughout and were absolute magic going back and forth in the final few minutes with great counters and a whole lot of great knees. As always with Latigo there was great innovation too, though this time it came courtesy of Ortiz doing a One Winged Angel onto the knee! That's a first. Most importantly I just loved how great this was while being different from the previous two matches; exactly the type of variety you want on a show like this. An excellent match, better than the tag match and at worst slightly below Iron Kid vs. Aramis. **** ½ 
Arez defeated Hijo del Vikingo after pinning Vikingo with a Super Spinning Sawahari Suplex to retain the RIOT Championship (first defense). Ladies and gentlemen I have seen the Lucha Brothers live and in person (three times), I was in a luxury box for Nyla Rose vs. Riho one; hell I've even seen a grown man satisfy a camel (just kidding. Or am I?). But I ain't ever seen shit like this. In a week that featured Britt Baker vs. Thunder Rosa, the Snyder Cut, two ChocoPro episodes and me finding a rogue Orange Crush at Target, this was, as Ortiz would put it, the best.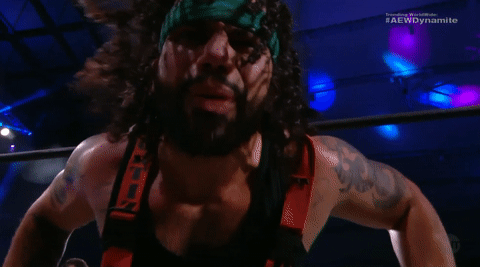 And you know something; I knew it be great. I expected it to be great. AND IT WAS STILL THAT MUCH BETTER! I can't say it was absolute perfection because a) nothing is (except Orange Crush orange soda) and b) there was one hurricanrana spot that wasn't 100% smooth but it wasn't that far off. They started with some great "wrestling", worked their way to a faster pace, had a mini chase scene, delivered one of the most electrifying sequences in recent memory when Vikingo hit a spiral super rana followed by a Brillo 450 on the ramp, and then did more great things before Arez finished it off with that incredible Avalanche finisher of his. To give away anymore would be criminal; you need to see it for yourself. Just know that Arez, one of the most innovative workers in the world, has never been better. Vikingo, yes Vikingo, has never been better. You could not ask for more from two men so much at the height of their powers that the other wrestlers on this show were SURROUNDING THE RING for the final half. There has been no better match in Mexico this year; there has been no better match in the world this year. See this immediately, donate to RIOT if you can afford it and thank me later. *****
Welp, that'll do it for me sports fans. Hope you enjoyed some lucha talk. I shall return tomorrow with some ChocoPro reviews, though I think I'll be taking the day off from AEW Dark: Elevation. Don't want to stretch myself that thin. TILL NEXT TIME!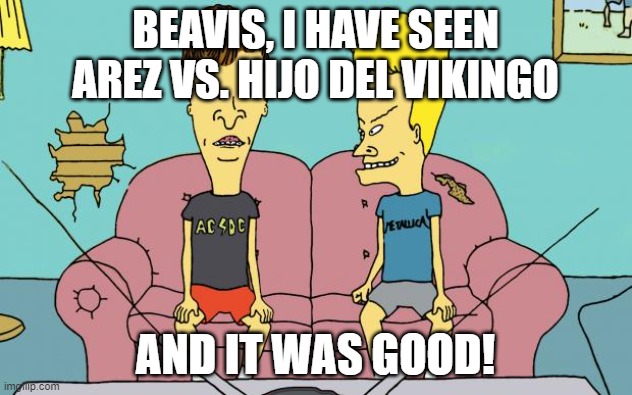 Please change disks to continue…
Folks! We invite you to also follow us through our official social media accounts:
© 2021 Lucha Central