Boy ChocoPro wastes zero time with their big shows huh? It was a little less than a month ago when GATOH Move's signature show hit the 100 show milestone; now here we are doing a season finale episode! Why? Why not is the better question, especially when the show is as good as this one. We got two swell undercard matches and a main event so great that it actually came close to being as good as that AEW tag on Wednesday. Think about that for a second. And now think about how you'll get to read all about in a few minutes. Let's review!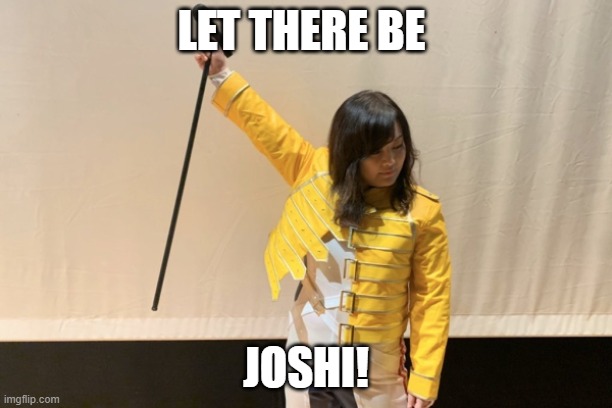 Ayumi Hayashi & Sayaka defeated Emi Sakura & Lulu Pencil (Pencil Army) after Hayashi submitted Pencil with a Muta Lock. Boy this match had everything, from what appeared to be gas cans resting against the window to Baliyan Akki at one point giving the same look of amusement I had when I learned Mace and T-Bar replaced Cedric and Shelton (of course Akki was supposed to be amused, whereas I was supposed to think Mace and T-Bar are cool. What a world). It also had some shockingly good wrestling, particularly at the end. Prior to that it had been a lot of comedy, with BASED QUEEN EMI being a bit limited (I believe she was coming off an injury; this is what happens when you miss many shows!), Lulu doing Lulu stuff and Hayashi and Sayaka providing the wrestling. The final stretch though was really well done. Hayashi is a really smooth worker and she got some of the best work I've ever seen out of Lulu Pencil as an actual wrestler. Some really great counters and near falls from those two, made even better by the fact that poor Lulu never wins and it legit felt like she could. Alas, just like Psycho Chie with Janken, it wasn't happening today. Good match though, especially by the end. Afterwards Emi attacked Lulu, so I guess she's out of Pencil Army. Or maybe she was just bored. HARD TO TELL! *** ¾
Minoru Fujita defeated Chie Koishikawa after pinning Koishikawa with a roll up. Somewhere, all the people who think AEW has too many stables felt a douche chill run down their bodies and they don't know why. Fascinating stuff, although nowhere near as fascinating as the fact that the Young Bucks old tassel style pants apparently hopped a flight to Japan and found a new home with Fujita. I mean he is the Super Asia Champion after all!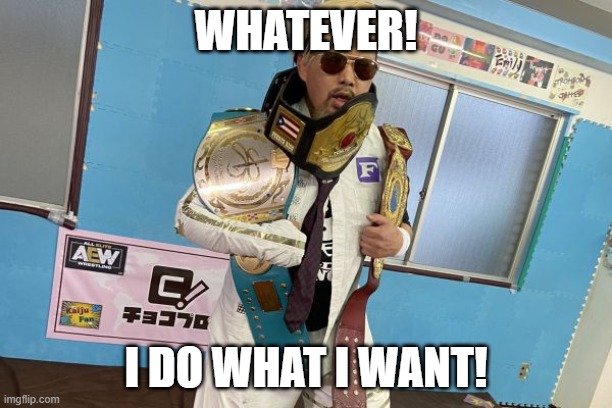 I wouldn't say this was a great match but it wasn't far off. They told a simple story; one underdog psycho trying to overthrow the unstoppable psycho, with Chie throwing everything she knew at Fujita to try and get the victory. There were chops, flying chops, seated chops and you best believe Psycho Chie brought the Stretch Muffler for this occasion. This was top notch work from her, and Fujita continued his hot streak with another strong performance. How many people who think he's a deathmatch guy would be stunned to see the work he's doing here? Many? Few? Who can say for sure! Either way this was a borderline match that could be even better on a future ChocoPro show! You know; provided Fujita is still the champ and Chie actually has a shot to win the belt. Imagine the near falls that make us think we could be getting Super Asia Champion Psycho Chie? THE SCENES! THE SCENES I TELL YOU! *** ¾ 
Baliyan Akki & Mei Suruga (Best Bros) defeated CHANGO & PSYCHO after Akki and Cool Ass Mei pinned Psycho with Sunset Flip/Jackknife combo pin to retain the Asia Dream Tag Team Championships. Fourth defense for the Best Bros and let me tell you; if they keep having these title defenses with so much tension that it's positively Hitchcockian, I am just going to expire. A trip to that dentist from The Marathon Man isn't this terrifying.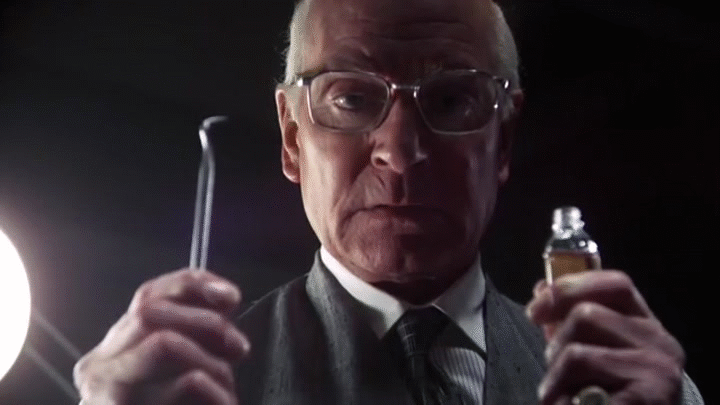 As if you couldn't figure it out, BOY WAS THIS MATCH GREAT! It followed the same formula of the other Best Bros defenses in that it went a long time, it somehow got better and better as it went along, it made me question the obvious result (Akki and Cool Ass Mei retaining) and I audibly gasped at least three times. Hey, it clearly works so why not keep doing it, especially when Akki and Mei have opponents like CHANGO and PSYCHO to work with. Those guys rule; they bring an entire new dimension than Emi and Fujita did at ChocoPro #100 thanks to their athleticism, whether it be with their high flying or their bumping (did you see CHANGO take the Superkick out of the window?!). They legit jumped off the screen, and combine that with Akki and Mei doing the same and this was going to be a hit. My Grodd Akki and Mei are the best; the former is just so good at selling and Cool Ass Mei's fire is unmatched by anyone in wrestling these days except for maybe Rey Fenix. May they hold these titles for forever. Quite frankly sports fans the only reason this wasn't the best tag match of the week was because the Young Bucks vs. Fenix/PAC happened on Wednesday. Otherwise this wasn't far behind, and perhaps is proof that Akki and Cool Ass Mei are the only team worthy of beating the Bucks. Did I say that out loud?! **** ½ 
And now, for the dozens in attendance and the handful reading at home, ladies and gentlemen….LLLLLLLLLLLLLET'S GET READY TO JANKENNNNNNNNNNNNNNNNNNNNNNNNNNNNNNNNNNNNNNNNNNNN!!!!!!!!!!!!!!!!!!!!!!!!!!!!!!!!!!!!!!!!!!!!!!!!!!!!!!!!!!!!!!!!!!!!!!!!!!!!!!!!!!!!!!!!!!!!!!!!!!!!!!!!!!!!!!!!!!!!!!!!!!!!!!!!!!!!!!!!!!!!!!!!!!!!!!!!!!!!!!!!!!!!!!!!!!!!!!!!!!!!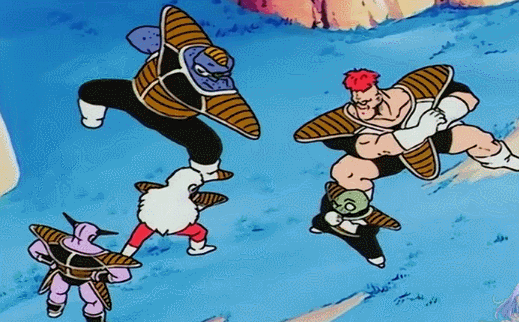 Minoru Fujita defeated Sayaka with Paper on the second try. The champ coming out of the gates HOT!
Lulu Pencil defeated Masahiro Tanakashi with Rock on the first try. BACK BEHIND THE CAMERA FOR YOU TANAKASHI!
Emi Sakura defeated Baliyan Akki with Rock on the first try. I believe this is the second time BASED QUEEN EMI has owned poor Akki's ass this weekend. The more things change, the more they stay the same.
Ayumi Hayashi defeated Mei Suruga with Paper on the first try. Dammit; was really hoping for Cool Ass Mei here.
Lulu Pencil defeated CHANGO with Rock on the first try. 
Emi Sakura defeated Chie Koishikawa with Rock on the second try. The result was secondary here to the fact that Psycho Chie was so hyped she could've been mistaken for Mojo Rawley. She was so hyped that when she lost she took, and I'm dead serious, a back bump on the mat so deadly that she nearly kicked Emi in the face! If there was ever a "Jessie's Girl scene from Boogie Nights" moment for ChocoPro, this was it.
PSYCHO defeated Minoru Fujita with Scissors on the first try. THE CHAMP IS DOWN! THE CHAMP IS DOWN! OH THE HUMANITY! 
Ayumi Hayashi defeated Emi Sakura with Paper on the first try. UPSET!
Lulu Pencil defeated PSYCHO with Scissors on the first try. Pencil Army avenges Fujita's loss. You love to see it!
Ayumi Hayashi defeated Lulu Pencil with Scissors on the first try. Ayumi Hayashi is your ChocoPro #108 Janken Tournament winner. Much like the Phoenix Suns being good this year, I did not see that coming. And it still wasn't as shocking as Psycho Chie's back bump!
And I'm spent. Till Elevation on Monday night!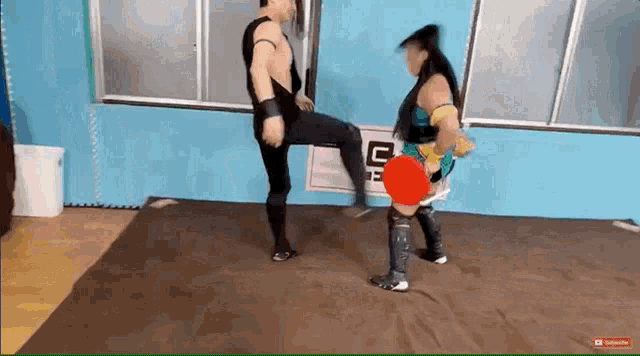 Please change disks to continue…
Folks! We invite you to also follow us through our official social media accounts:
© 2021 Lucha Central
RELATED NOTE: GATOH Move Pro Wrestling ChocoPro #107 Review (04/17/2021)