So I made a mistake earlier sports fans. When I was wrapping up my review of Lucha Libre AAA's show from the Monterrey Showcenter earlier, I mentioned at the end that you wouldn't see me again until my review of CMLL's Homenaje a Dos Leyendas event next Friday. That was inaccurate; what I meant to say was you'd see me next for a review of Lucha Libre AAA's upcoming episode ON SPACE! I thought that would be tomorrow, but the great luchablog was kind enough to stream the episode tonight, which I caught. And boy am I glad I did! Between this and the Showcenter show, this was a strong recovery night for Lucha Libre AAA following a Rey de Reyes largely to forget (unless you were Hijo del Vikingo, Johnny Superstar, Joe Dombrowski and Larry Dallas of course). While the Showcenter show was deeper, this show was also an easy watch, with all the matches coming and going without interference and largely relying on the performance of the luchadores. WHAT A NOVEL CONCEPT! They delivered here, if not quite at the same level as some of the guys on Showcenter earlier, although the main event of this show was exceptional in my eyes. So let's not waste any more time. Here's my second Lucha Libre AAA review of the evening.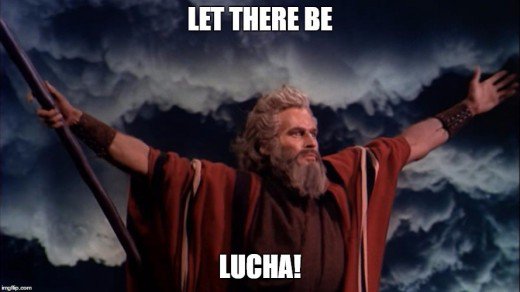 Argenis defeated Dinamico, Drago Kid, La Parka Negra and Lady Maravilla after Argenis pinned Dinamico with a Canadian Destroyer from the ankles. This was only the second most controversial moment involving Argenis in the match, the first being where he was supposed to catch a Drago Kid launching hurricanrana to the turnbuckle, and instead was so out of position that he caught a boot to the face while Drago Kid found nothing but ground. And we all wonder why Argenis never caught on in Lucha Underground!
Aside from Argenis' presence (and his win; why he needed that beats me), this was a whole lot of wild, crazy fun. It did go off the rails at times; Drago Kid is as inconsistent as he is exciting and there were a few moments (aside from the one that went all wrong) where you could tell his timing wasn't there with the others. Even still, he provided several moments of excitement while Dinamico looked strong, La Parka Negra continued his run as the most underrated luchador in Lucha Libre AAA and Lady Maravilla was just friggin great. She was hitting Destroyers, dishing out hard strikes and even tried a moonsault (it was caught, but still). I honestly thought she was the most consistent performer in the match overall, and a big reason it was able to stay together. Not perfect, but a good opener. *** ¼ 
Diva Salvaje, Jessy Ventura and Mamba (Las Shotas) defeated Baby Extreme, Dulce Canela and Sexy Star and Crazy Boy, Extreme Tiger and Niño Hamburguesa (Mexican Power) after Mamba pinned Baby Extreme with a Michinoku Driver. This match was like the opener, except it got even more time and was smoother. Oh, and it was also super fun. It was originally supposed to feature Kommander and Joe Lider, and while Kommander not being around was a loss, Lider being unavailable was addition by subtraction, with Hamburguesa stepping in and performing above his normally high level (his basing was strong in this one). Everyone else was on their game too. I'm not sure why Crazy Boy needed to be booked exactly, but he was just fine and worked really well with a game Sexy Star, who looked as good as she ever has since arriving in Lucha Libre AAA. Extreme Tiger remains as fun as ever in his first Lucha Libre AAA appearance in awhile, Diva Salvaje and Mamba were both solid, IWRG standout Jessy Ventura was really good and for the second time tonight I saw Baby Extreme and Dulce Canela really impress. Canela in particular has some great hops and could be a huge exotico star for Lucha Libre AAA with the right backing. It could've been a little shorter, but the pace was great, the action was really strong and this was very good. *** ½ 
DMT Azul, Puma King and Sam Adonis (La Empresa) defeated Black Taurus, Rey Escorpion and Villano III Jr. (Los Mercenarios) to win the Lucha Libre AAA World Trios Championships. The finish came when Adonis pinned Villano III Jr. after a 450 Splash. La Empresa are the sixteenth Lucha Libre AAA World Trios Champions in Lucha Libre AAA history and end Los Mercenarios' reign at 307 days, on their third defense. Now you know!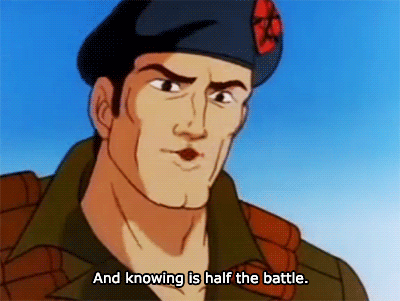 To my utter amazement, this match was GREAT. I was expecting, like most of La Empresa's matches during their run, for this to descend into chaos with a bunch of run ins from one of the many trios they or Los Mercenarios are feuding with. I don't know if Lucha Libre AAA took the Rey de Reyes criticisms to heart or what, but aside from Estrellita's involvement (which is to be expected), this was played straight by Lucha Libre AAA standards, with the talent being allowed to deliver. And did they deliver! Villano III Jr. was tame by his standards, but remains an excellent performer, while Rey Escorpion, in a rare technico role, was allowed to fly around some more and looked great doing so. Taurus, once again, was impeccable. His spears looked tremendous in this match and like he did with Hijo de L.A. Park in Showcenter, his reliability as a base allowed members of La Empresa to stretch out of their comfort zone and perform above their level. Even without the Taurus factor though, all three members of the group had their best nights in Lucha Libre AAA. I cannot remember the last time I saw DMT Azul perform this good. Sam Adonis had one cutter spot I'm sure he'd like to have back, but otherwise was wildly entertaining taunting Marisela Peña, breaking out a death defying ropewalk moonsault and finishing things off with the 450. And this was a Grade A Puma King performance, recalling some of his top tier work in CMLL and PWG years ago. If these guys can perform like this consistently going forward, the Lucha Libre AAA Trios Titles are in good hands. A great match and proof that if just played straight, by Lucha Libre AAA standards, matches like this from these teams are not hard to come by. **** ¼ 
Afterwards, La Empresa celebrated in their locker room when Mr. Iguana walked in with Yezka and a weapon. This didn't stop him from becoming a victim of a four on one attack to close the show. Poor Iguana. If only he had two friends that could help him, then he'd be a) fine and b) well on his way to an Lucha Libre AAA World Trios Championship match. At least he makes a mean sugar cookie still; that will cheer him up.
That'll do sports fans, that'll do. I will not say this time that I'll be back Friday for CMLL Homenaje a Dos Leyendas, but rather that I'll be back for another Luchabag this Thursday, along with an H2L preview. FUN TIMES ARE AHEAD! Till we meet again (Spider-Men and Women).
Please change disks to continue…
Folks! We invite you to also follow us through our official social media accounts:
© 2022 Lucha Central 
RELATED NOTE: Lucha Libre AAA Campeonato Showcenter Complex Review in Monterrey (03/12/2022)
Lucha Libre AAA Campeonato Showcenter Complex Review in Monterrey (03/12/2022)