EDITOR'S NOTE: The views expressed in this article are those of the author and do not necessarily represent those of Lucha Central and Masked Republic.
Another Rey de Reyes has come and gone sports fans and, to be frank, THANK GRODD! There were some positives to Lucha Libre AAA's first big show of the year that took place tonight; we finally found a good English commentary team in Joe Dombrowski and Larry Dallas, the Arturo Rivera tribute video was incredible, a few matches were good and the main event was great. And that's where the positives end. Holy shit was this show not good, and it wasn't because of the rain storm that came in and out throughout the show. There were technical issues, from the show starting midway through a Marvel Lucha Libre dark match (with two Aracno's!) to the Spanish feed being audible on the English feed through the first several matches. And then there's the booking issues; five straight matches featured interference (hurting good matches in several cases and turning one match into, as Dallas put it, a fever dream with all the run ins), while several stars (Fenix, Pagano and Rey Escorpion) were brought in to do angles and nothing more. Quite frankly, if you had told me that Vampiro had booked this show, I'd believe it. It was a show that reeked of his fingerprints (even if he had nothing to do with it) and as such was one of the lower Lucha Libre AAA big shows I can recall. There are certainly plusses that we'll get to, but make no mistake; this was a disappointing show. Unlike this review, which we all expect to be average anyway. But enough of me laughing at myself; let's review so I can go to bed.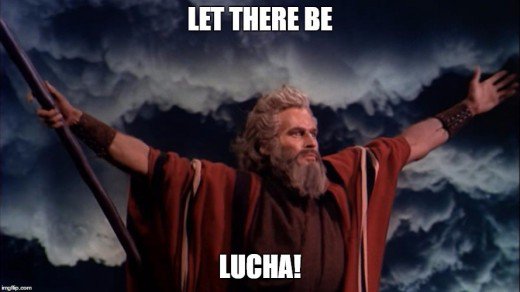 We kicked things off with Fenix coming out, his harm not in a sling! Progress! Unfortunately he then cut a fiery promo explaining that he wouldn't be able to wrestle on the show tonight, but he would be back soon and he and Pentagon were going to rule ass; you know how it goes! Crowd was very happy to see Fenix, very sad he couldn't wrestle and then really happy when he introduced Taya Valkyrie! Taya came out with Pentagon and a giant ass fur coat, posed a lot and then cut a promo about being back in Lucha Libre AAA and wanting the Lucha Libre AAA Reina de Reinas Championship back from Deonna Purrazzo. Take away the Spanish feed cutting into the English feed throughout and this was good stuff. 
Taya Valkyrie defeated Flammer, Lady Maravilla and Lady Shani to become #1 contender for Deonna Purrazzo's Reina de Reinas Championship. The finish came after Taya pinned Lady Shani with the Road to Valkyrie; remember that move?! Let's get the bad news out of the way; there was some sloppiness here and there, the bad weather in Veracruz was notable at times and the post match stuff revolved around the now never ending feud between Tirantes and Hijo del Tirantes. Despite all of that, this proved to be an eventful match, largely thanks to Keyra and Lady Maravilla. In another life those two were fierce rivals that beat the hell out of each other, and they revisited those times tonight, most notably on an insane Spanish Fly to the floor spot that dropped jaws. Flammer was also out of her mind, doing the Super Calo dive to the floor and taking herself out. The match also climaxed with the long awaited Taya-Lady Shani sequences we've all waited for, and it was here Taya finally seemed to gain some comfort after a slow start, while Shani also regained some form after messing up a Romero Special earlier. It wasn't perfect and Grodd does the Tirantes stuff need to end, but the good stuff was good. ** ¾ 
Los Vipers came out to the ring after this so Cibernetico could cut a promo. Pagano came out to interrupt and then got his ass whooped by the whole group, despite putting on a valiant fight with minimal botches! I'm all for this; Los Vipers have lost more than the Bengals in the Super Bowl, they need momentum, and beating up a top star like Pagano can only help. So can what happened next!
Abismo Negro Jr., Latigo and Psicosis II (Los Vipers) defeated Mr. Iguana, Myzteziz Jr. and Nino Hamburguesa after all three Vipers pinned Myzteziz Jr. following Psicosis putting Myzteziz through a table with a leg drop. This was the match where the English feed finally kicked the Spanish feed to the curb, and thank Grodd! The only time I want to hear double is when I sync Bikini Kill songs together!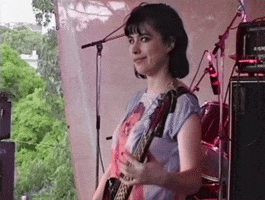 This match was nuts, mostly in a good way! It took a little bit to get going, with a lot of comedy from Iguana and Yezka early heading into a Vipers heat segment. After that though; BATSHIT INSANITY! Iguana ran up the backs of Hamburguesa and Myzteziz to hit a springboard Hurracanrana to the floor, the Vipers brought out thumbtacks, Hamburguesa was doing dives and Myzteziz was smoother than usual while also somehow being the calm one. In the end everyone looked strong, with Latigo and Abismo Negro Jr. in particular having a strong night basing and the Vipers continued their rebuild with a very strong win. Very good match. *** ½ 
Arez & Chik Tormenta (Los Vipers) (C) defeated La Hiedra & Villano III Jr. (Los Mercenarios) and Octagon Jr. & Sexy Star II to retain the Lucha Libre AAA World Mixed Tag Team Championship after Arez pinned Sexy Star II with a Made in Japan. This match was inexplicably made into a lumberjack match because…because! Whatever the reason was, the stipulation really harmed this match too, as it was mostly built around the chaos going around at ringside (including the continuation of the Tirantes feud) and less about the stuff going on in the ring. What a shame because the stuff in the ring was mostly pretty good! Arez and Chik Tormenta while great, if not quite allowed to really cut loose, Octagon Jr. and Villano III Jr. continued their beef and both Hiedra and Sexy Star were fine. They all may have been even better…if they were allowed to do more AND THERE WERE NO LUMBERJACKS OUT THERE! Seriously, what on earth was with that? A real bummer of an addition that I think would've been legit good if it had just been, you know, normal. ** ½ 
After that match we got the wonderful Arturo Rivera tribute I told you about, and then the Lucha Libre AAA debut of former WWE Spanish Announcer Carlos Cabrera. He stayed on for the rest of the show to announce with Spanish announcers Jose Manuel Guillen and Hugo Savinovich, Cabrera's old partner in WWE. I expect he'll be with Lucha Libre AAA full time going forward, though after this show he may be smart to start running and keep running until Lucha Libre AAA is as far away from him as possible.
El Hijo de LA Park, LA Park and LA Park Jr. (La Familia Real) defeated DMT Azul, Puma King and Sam Adonis (La Empresa) and Cuatrero, Forastero and Sansón (Nuevo Generación Dinamitas, aka NGD) after Piero threw the match out following interference from Microman (MICROMAN IN LUCHA LIBRE AAA!), Los Mercenarios, the President of Mexico, Carlos Cabrera and I think maybe even Cody Rhodes showed up there! All I know is a lot of people ran in and the Parks were awarded the victory while I laughed hysterically. What a trainwreck. You can't blame any of the workers here; certainly it wasn't otherworldly effort from all involved, but all nine guys were trying stuff (there were several dives during this match during a freakin rain storm! It wasn't heading towards a great match, but it was at least something. Then Los Mercenarios came out and they just kept going and going and going and going and going and going with the brawling. They may still be brawling! I have no idea what happened in most of this and all I can say is "SO BAD IT WAS HYSTERICAL!" And once again; it was none of the performers' fault. Did Vampiro book this?! DUD
Psycho Clown defeated Bandido, Cibernetico, Heavy Metal and Laredo Kid to win the 2022 Rey de Reyes. The finish came after Psycho Clown pinned Cibernetico with La Casita following interference from Pagano, playing off Los Vipers beating down Pagano earlier in the show. And yes you are reading that; the surprise was Heavy Metal! THAT HEAVY METAL! The same one who is brother's with Negro Casas and Felino and the guy who once conquered Jerry Estrada, a cougar and bizarre booking to win a hair match at TripleMania II-A! Yes I am bringing it up again and no, I do not care if you're sick of me bringing this up every opportunity I can!
This match, quite frankly, was a minor miracle. Granted it did feature three world class workers in Bandido, Laredo and THE ACE, but it also featured Cibernetico, a man who could last wrestle decently the year Titanic was released, and Heavy Metal, a guy who hasn't worked a match in two years! It worked anyway. They kept the match tonight at around ten minutes, limited Ciber, let Bandido, Psycho and Laredo cut loose and surprisingly got a ton out of Metal. Although I guess it wasn't altogether exciting; the Casas family does age very well and Metal was a great worker in his heyday. Lucha Libre AAA let him stick to what he was good at and he did that well, and that was enough for the three big players to carry it. And remember; Bandido and Laredo were doing incredible spots here WITH THE RING WET FROM THE RAIN! Have I praised them enough in the past? No? Well let's do it now; those guys are tremendous. Psycho too, although he has experience working in the rain as we know. This was easily the best match on the show to this point, and I wasn't expecting to say that with Cibernetico involved. *** ¾ 
Pentagon Jr. defeated Dralistico after rolling up Dralistico with a School Boy. You are now living in a world where Dralistico lost to a School Boy while, more amazingly, also having a better performance that Mascara Dorada on the same night Dorada wrestled Joey Janela. This was the best effort I've seen from Dralistico in years; he left everything in the ring with this one, breaking out cool destroyers, all his best high flying moves and just working hard. I can't even remember the last time he did that in either Lucha Libre AAA or CMLL. It's a performance he needed, Pentagon was the right guy to have it with and this is a welcome sign going forward. What wasn't a welcome sign was that this match once again featured interference! I understand it; Dragon Lee needed to be on this show and they wanted to do a beatdown angle while a tearful, injured Fenix was held back by doctors. It wasn't a bad idea…if the show hadn't featured ten thousand interference spots prior to it! I was done with the run ins prior to this match, the Veracruz crowd was done with it prior to this match and it led to the finish falling completely flat. It absolutely blows; Pentagon and Dralistico were tremendous here, the match was great without any bells and whistles and instead, we get this. The action was superb, but the finish was so disappointing it knocks it down a few pegs. *** ½ 
Hijo del Vikingo defeated John Hennigan (now Johnny Superstar) to retain the Lucha Libre AAA Mega Championship. The finish came after Vikingo hit Hennigan with a rope walk Poison Rana off the ropes and to the floor, followed by an Inverted 450 to get the pin. Oh and did I mention he did all of that while it was pouring and the ropes were slicker than Nathan Fillion? How silly of me; HE DID ALL OF THAT WHILE THE ROPES WERE SOAKED!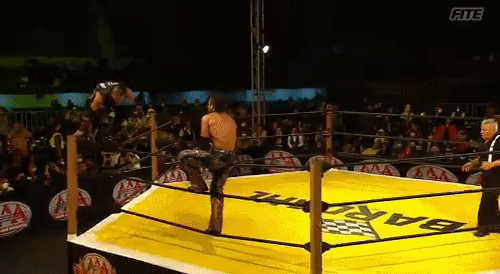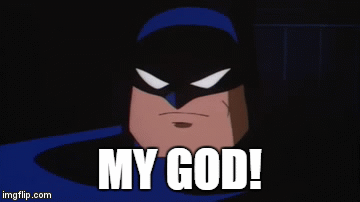 In case it hasn't been made clear sports fans, this show wasn't very good. It was overbooked, it was incoherent, it was all over the place and in the end the blow was still softened because Hijo del Vikingo is that damn good. This may have been a career best performance from him, and Hennigan/Superstar as well. Consider the difficulty; these were two guys who had only worked together sparingly before, going out there to work a main event match after a subpar show and, once again, it's pouring buckets for a match where these two guys will need the ropes. And by in large, none of it mattered because these two killed it. I won't claim it was a perfect match, there were some timing issues and they couldn't quite pull off an Inverted Dragonrana attempt by Vikingo (although it was close enough that we won't penalize them). But those are nitpicks; the reality is these guys had a ton of pressure and a lot working against them, and they delivered. If I'm a company, I'm calling John Hennigan immediately; any doubts about his skill coming off that WWE run were answered here with how well he fed Vikingo and how crisp he continues to be (and how about that Splash Mountain Uranage?! The dude is still innovating!). And of course, what else can you say about Vikingo, other than he may just be in the best in the world right now. No one else on the planet could've done what he did tonight, especially in that home stretch. He is sensational, he is a star; he is the man, and Lucha Libre AAA should protect him at all costs. Rey de Reyes was largely a mess, but this match saved it from being a complete mess. **** ¼ 
Sports fans, my long night has ended. I'll see you for the next Lucha Libre AAA show, which is hopefully better than this one. TILL THEN!
Please change disks to continue…
Folks! We invite you to also follow us through our official social media accounts:
© 2022 Lucha Central