Discover the important events that occurred on this date in the lucha libre history
1984: Los Cadetes del Espacio (El Solar, Super Astro & Ultraman) won the Los Temerarios' (Black Terry, Jose Luis Feliciano & Lobo Rubio) hair in a Mask Vs. Hair Match at the El Toreo de Cuatro Caminos in Naucalpan, Estado de Mexico.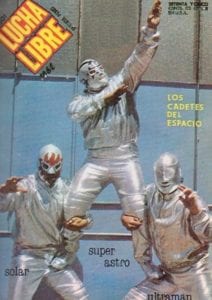 1996: Rey Mysterio won the WCW Cruiserweight Championship for the first-time in his career after beating Dean Malenko at the episode 43 of the WCW Monday Nitro at the Disney MGM Studios in Orlando, Florida.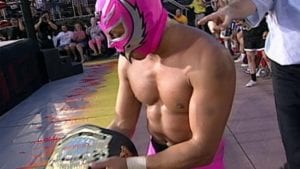 Click here to watch this complete match in our Match of the Day section 
1997: El Espectro Jr. won the Mexican National Middleweight Championship for the third-time in his career after beating Mascara Sagrada Jr. at the Arena Toluca in Toluca, Estado de Mexico.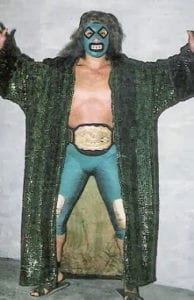 2007: Dos Caras Jr. won the CMLL World Heavyweight Championship after beating Universo 2000 at Arena Coliseo in Mexico City.
Folks! We invite you to also follow us through our official social media accounts:
© 2022 Lucha Central
RELATED NOTE: This day in lucha libre history… (July 7)