Discover the important events that occurred on this date in the lucha libre history
1995: Head Hunter A won the CMLL International Grand Prix Tournament after beating Vampiro Canadiense at the Arena Mexico in Mexico City. Head Hunter A was the first foreign luchador to win this tournament. The Head Hunters are from the United States, but according to their gimmick they are from the Dominican Republic.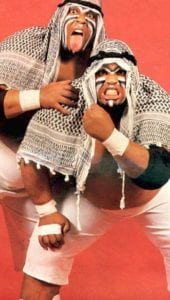 1996: Rey Mysterio defeated the Legends of Lucha Libre's Psicosis in a Single Match at WCW Bash at the Beach PPV at the Ocean Center in Daytona Beach, Florida. This was the second time Rey Mysterio participated in a WCW PPV in less than a month of his WCW debut.
Folks! We invite you to also follow us through our official social media accounts:
© 2023 Lucha Central
RELATED NOTE: This day in lucha libre history… (July 6)