While 2021 was another year of primarily working from home and limiting live events in the name of safety of both performers and fans, Masked Republic had quite an eventful twelve months. From the first announcements of the company's foray into kids entertainment to the long anticipated release of the first Legends of Lucha Libre action figures and more than another dozen highlights throughout the year, Masked Republic has continued to bring new opportunities to both luchadores and companies looking to use lucha libre and represented talent to reach their desired audiences.
Here is a look back at the year that was as Masked Republic gears up for what promises to be the company's biggest year yet, 2022, which will include the return of live Expo Lucha conventions starting June 11-12 in Philadelphia, more than a dozen Boss Fight Studio x Legends of Lucha Libre product releases, further entertainment IP announcements and more than one "first time ever" category of officially licensed merchandise for lucha libre.
January 5th – Demente Animation Studio and Masked Republic announce a production pact as the companies work to bring an original seires to kids around the globe.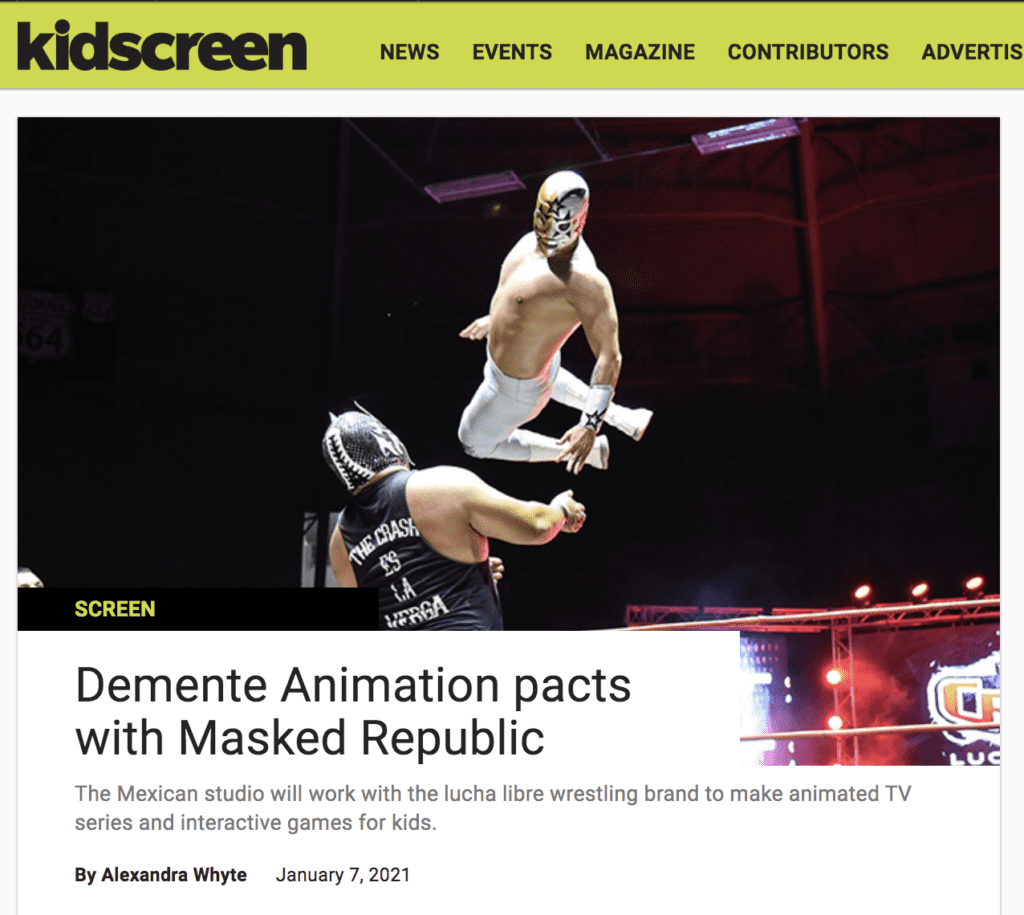 January 8th – Texas Latino Comic Con and Masked Republic launch writer search for upcoming publishing IP opportunities.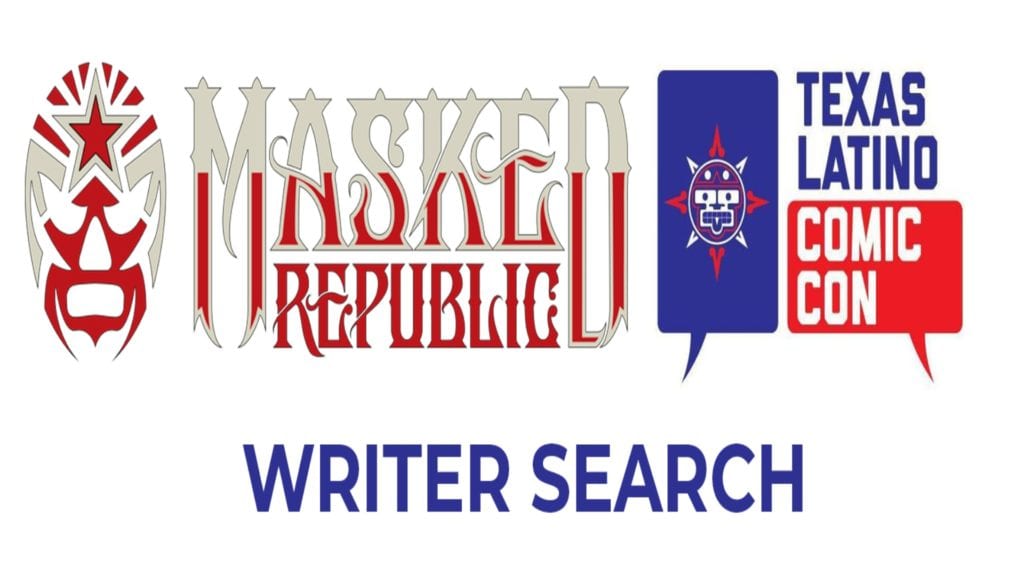 January 11th – Lucha libre megastars Rush, Dragon Lee and their father Bestia del Ring sign with Masked Republic.  Sports Illustrated covers the signing while looking at the unique platform the company has created for luchadores to be able to grow and exploit their own IP.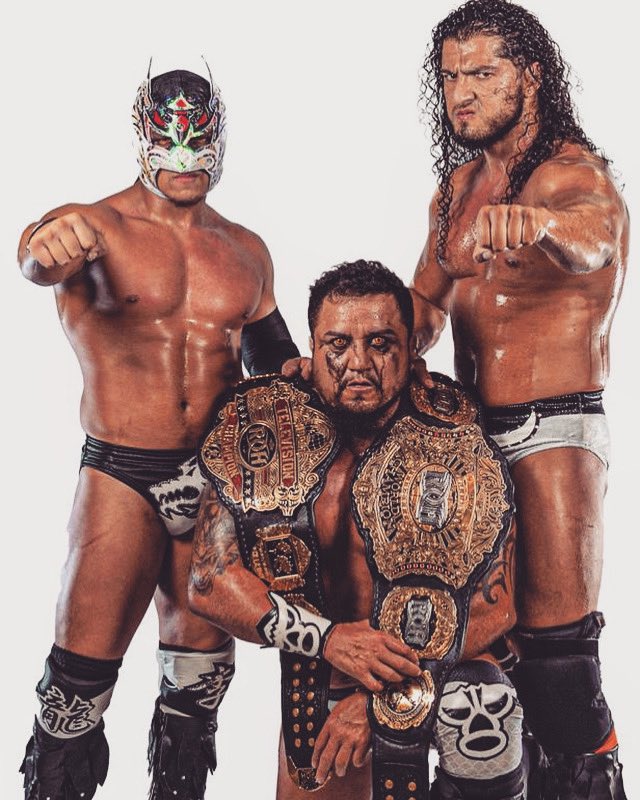 March 20th – Having to cancel live in-person Expo Lucha events in 2021 due to Covid, Masked Republic hosts their second live-streaming "at home" event Expo Lucha Virtual: For The Love of Lucha along with a merchandise line designed by artist Jeffrey Everett (a.k.a. Rockets Are Red).  Watch the full nearly 7 hour stream free on the Lucha Central YouTube Channel.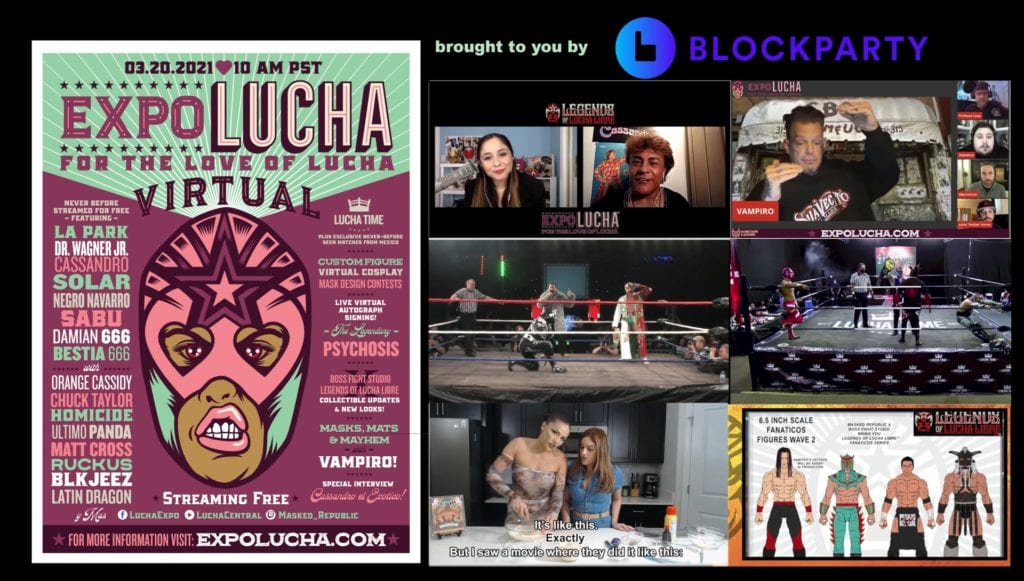 June 1st – "Eat Like A Luchador" the officially licensed cookbook of Legends of Lucha Libre releases globally by Hachette Books' Running Press. With dozens of 5-star reviews, the book is one-part cookbook, one-part luchador story and biography treasure trove and one part photo book. The book is available on Amazon (in numerous countries) along with the Target and Walmart websites in the U.S. plus in store and online from Barnes & Noble and other major retailers as well as independent shops including Destiny City Comics in Tacoma, Washington (shipping worldwide) and Los Angeles' The Mighty Luchador.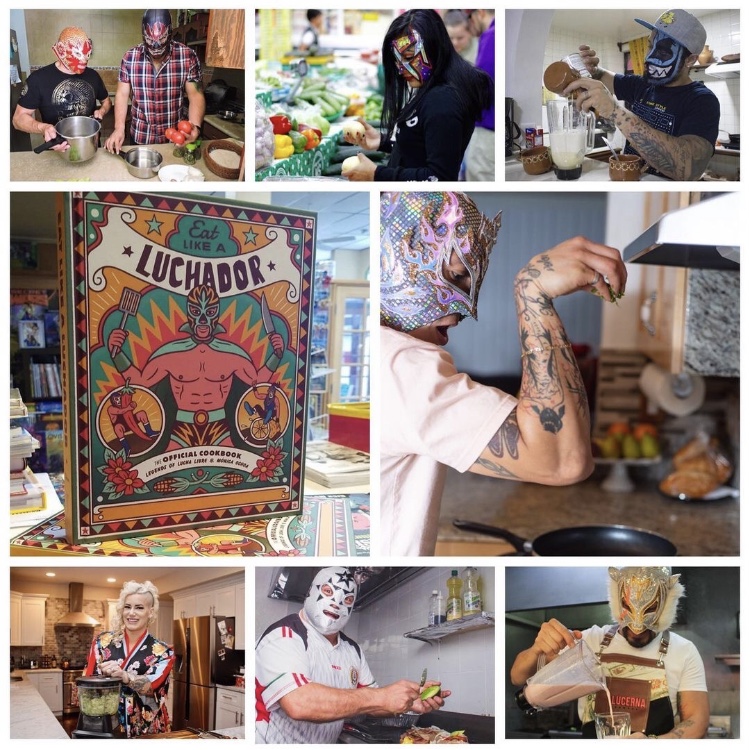 June 3rd – Masked Republic and lucha libre legend Konnan launch the first ever NFT moments minted by a superstar pro wrestler/luchador. The video clips feature 25 year old classic moments from his personal video archives of Rey Mysterio, Psychosis, Juventud Guerrera and more available on the Blockparty platform.
July 1st– Michael Miller Fabrics announces that in December 2021 they will release officially licensed Legends of Lucha Libre fabric available at more than 250 stores throughout the U.S. as well as internationally. Find a shop near you at michaelmillerfabrics.com/storelocator/ 

July 23rd – Participating in the Comic-Con At Home panel called "Video Games, Art and Mexican Culture" Masked Republic reveals we are working with Baja California's BC Media Labs and Gamacon and Los Angeles based Hyperkinetic Studios to develop "Project Mask" our first video game. The breaking news is covered throughout Mexico including on the country's leading gaming site.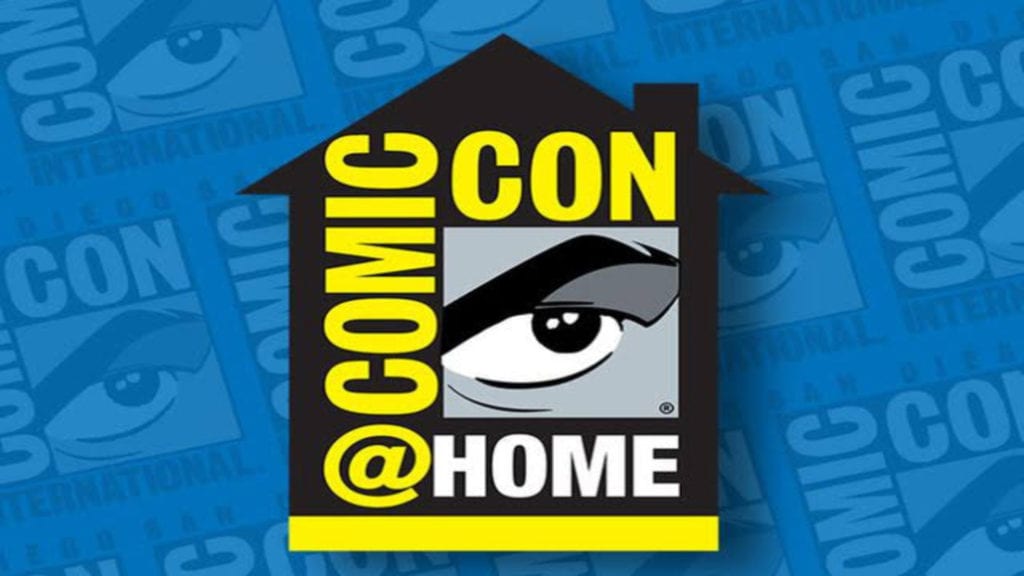 August 10th –  Sports Illustrated features Masked Republic on their website for the second time in 2021 with a feature on how the company has secured visas for nearly 50 Mexican talents as part of our Expo Lucha visas.

September 9th – 8Bit Slammers, the first animated NFT collection to license professional wrestlers, makes its historic debut drop which features Legends of Lucha Libre luchadores Solar, Psychosis and Black Taurus. The series sells out in less than 36 hours.
September 11th – Masked Republic's Viva La Lucha brand returns to live event action for the first time since the pandemic began with a SOLD OUT event held in Agua Caliente Casino's Cathedral City location's outdoor amphitheater. The smash success leads to the casino asking the company to return regularly for the remainder of 2021 and into 2022.
September 29th – Leading edtech company, Encantos, who has revolutionized the space with their concept of "storyteaching," announces a partnership with Masked Republic to develop a new lucha libre-inspired kids property.  Inspired by real life luchadores and Mexican mythology, the new Encantos Original property will take lucha libre culture beyond the wrestling ring, teaching learning, literacy and life skills to kids around the world.
October 15th – Future House Publishing and Masked Republic announce they will team to create a bilingual middle grade book series based on La Dinistia Muñoz, lucha libre's superstar Muñoz family of Dragon Lee, Rush, Dralistico and their father Bestia del Ring.  The first book is due out in 2023 and the companies will simultaneously develop the series for television with Future House Studios, the company's animation studio.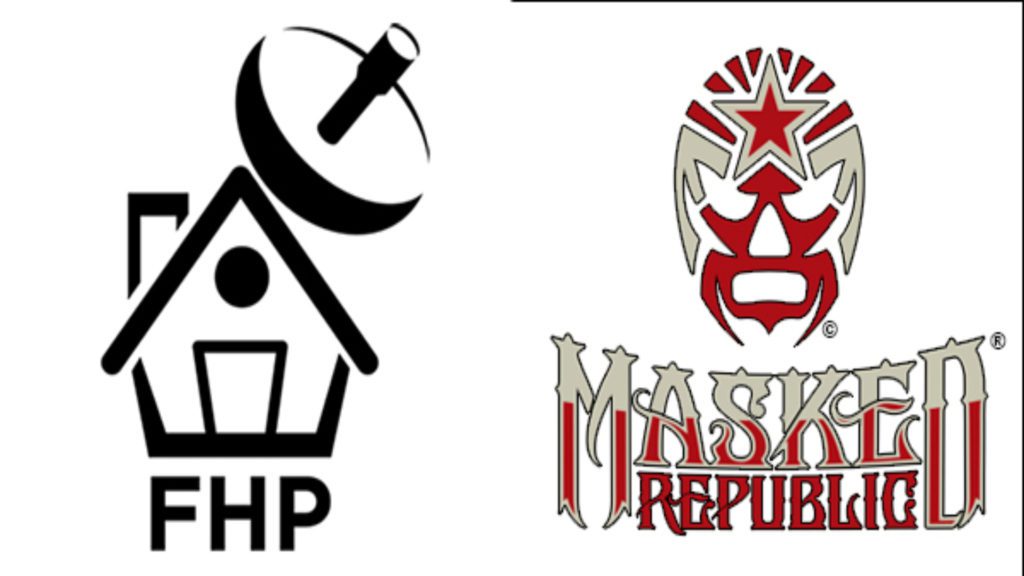 December 3 – Expo Lucha Philadelphia tickets go (back) on sale for the mega-event now set for June 11-12, 2022 at the world famous 2300 Arena (ECW Arena) in Philadelphia. Dozens of lucha stars will be in matches and partake in the convention over the two day period. Matches announced thus far include Dragon Lee Vs. Laredo Kid, Ultimo Dragon vs. Super Crazy, and Psychosis teaming with a mystery opponent Vs. Damian 666 & Black Taurus. The full announced talent list and tickets are available now at ExpoLucha.com.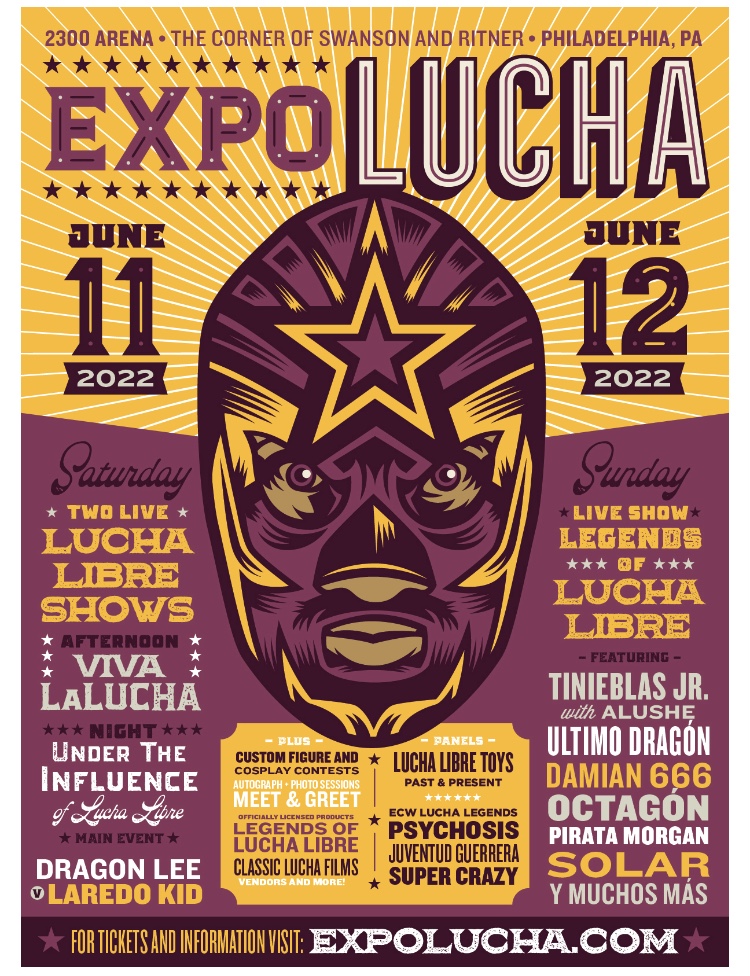 December 6th – The groundbreaking 8Bit Slammers Series One Packs of digital collectibles releases featuring moves and segments of an animated match of Psychosis Vs. Black Taurus. Each 5-pack contains 2 guaranteed "commons" and 2 guaranteed "uncommons" along with a 4:5 chance of pulling a Rare, Epic or Legendary variant in the last slot. The unique feature of 8Bit Slammers is that it allows collectors to order their collectibles in their own desired sequence, essentially "creating their own match and outcome".  A limited supply of Series One packs remain available on the NeftyBlocks platform.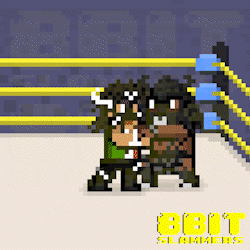 December 11th – Masked Republic closed out the year's limited live events with two frenzied fan-filled crowds one at Antonio Pelayo Production's "La Bulla" event in Los Angeles where Legends of Lucha Libre's Laredo Kid, the current Lucha Libre AAA Cruiserweight Champion, was the special guest and the company's second SOLD OUT Viva La Lucha event at Agua Caliente Casino in Cathedral City featuring Psychosis, Super Astro Jr., NWA World Tag Team Champions Bestia 666 and Mechawolf plus CMLL's El Felino, Felino Jr. and Reina Isis.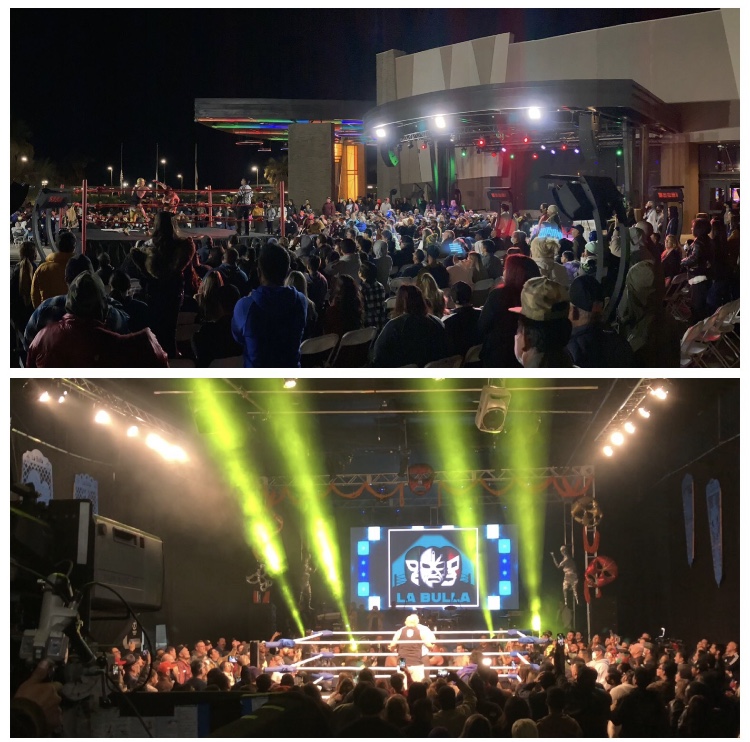 But, that wasn't all for 2021 as the year also brought with it the first releases from the multi-year deal between Legends of Lucha Libre and Boss Fight Studio for multiple lines of action figures and collectibles. In the spring, Legends of Lucha Libre Collectors Series Wave 1 featuring The Lucha Brothers, Penta Zero M and Rey Fenix, was released and quickly sold out. Demand for the Collectors series was extremely high, in part, because these were arguably the greatest lucha libre figures ever released featuring 38 points of articulation (the most of any wrestling figure line) meaning the figures can literally be posed giving or receiving absolutely any wrestling move.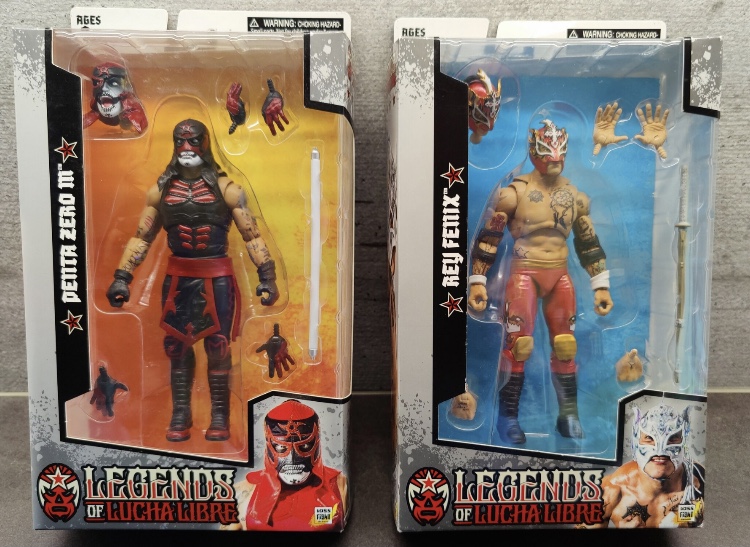 Also released at that time were the first two accessory packs which are scaled to work across nearly all modern wrestling figure lines. Accessory packs as well as pre-orders for Wave 1 of the Fanaticos™ series (featuring Taya Valkyrie, Juventud Guerrera, Penta Zero M and Rey Fenix) are currently up on the Boss Fight website.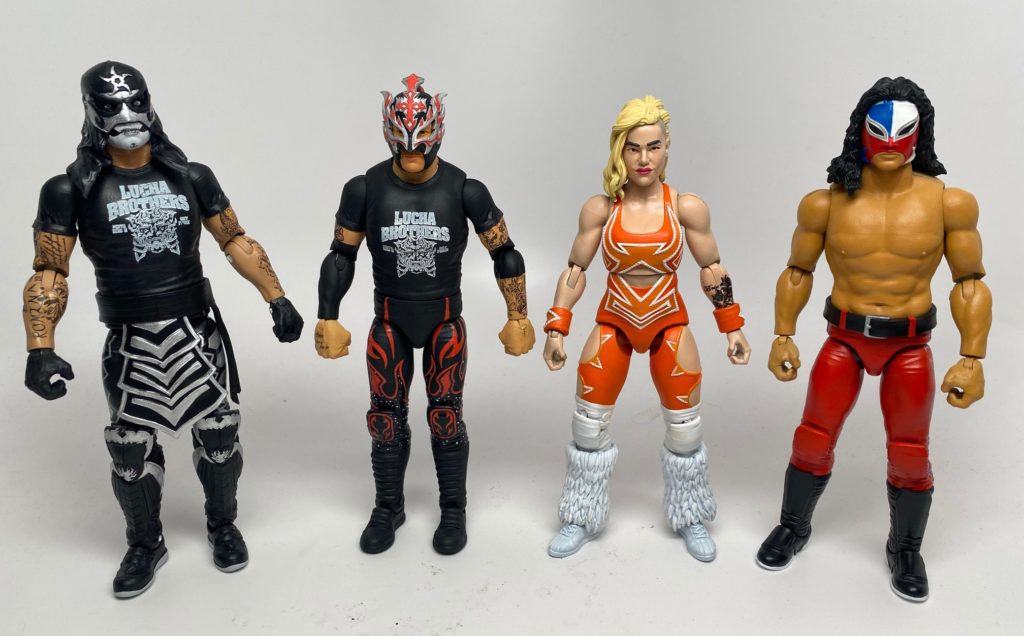 In June, Boss Fight and Legends of Lucha Libre teamed with Extreme Sets to release the first ever lucha libre arena/gym diorama.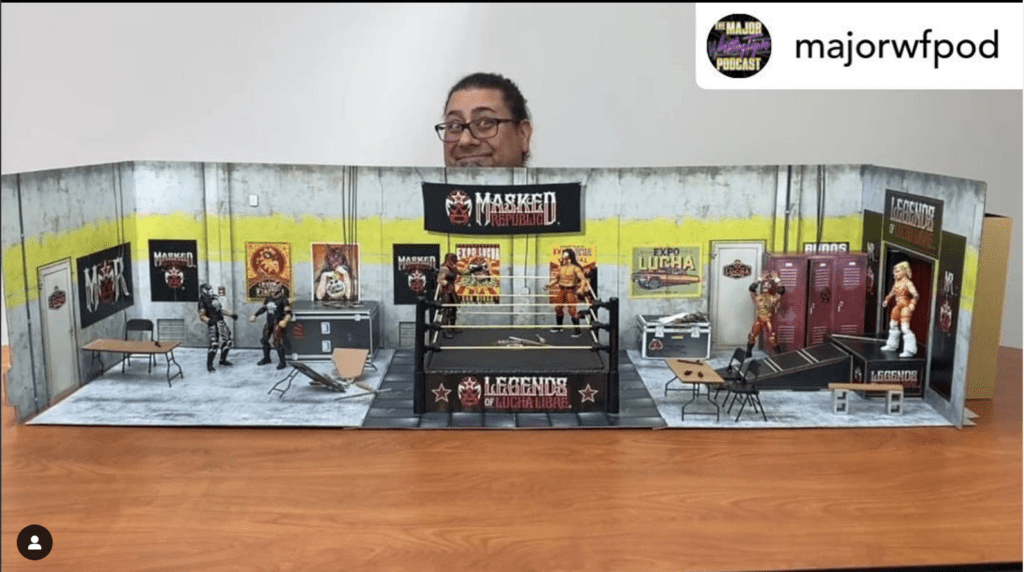 In November, the companies released Mystery Mascaras™, the first ever officially licensed lucha libre art toy/mask collectible.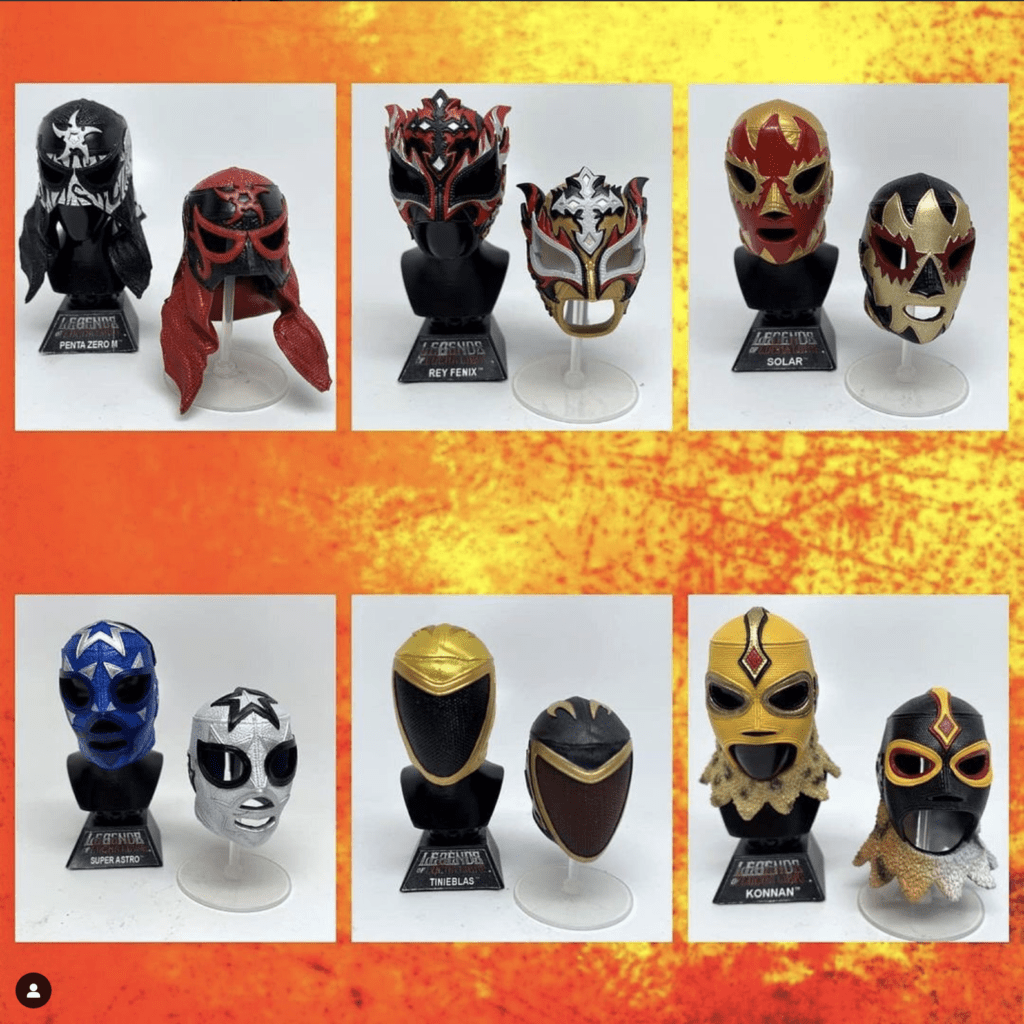 2022 is going to see releases more than triple as Wave 1 of the Fanaticos Series, Wave 2 of the Collectors Series and Wave 1 of the 3″ Luchacitos superdeformed figures are all released along with even more yet to be announced surprises before the year is up.
Finally, we can't provide a full recap of the year's accomplishments without acknowledging the Lucha Central Weekly en Español podcast which topped the iTunes Wrestling (which includes MMA and Boxing) podcast charts more than a dozen times in 2021 beating out the absolute biggest names in the game (Jericho, Austin, Konnan) whenever it did.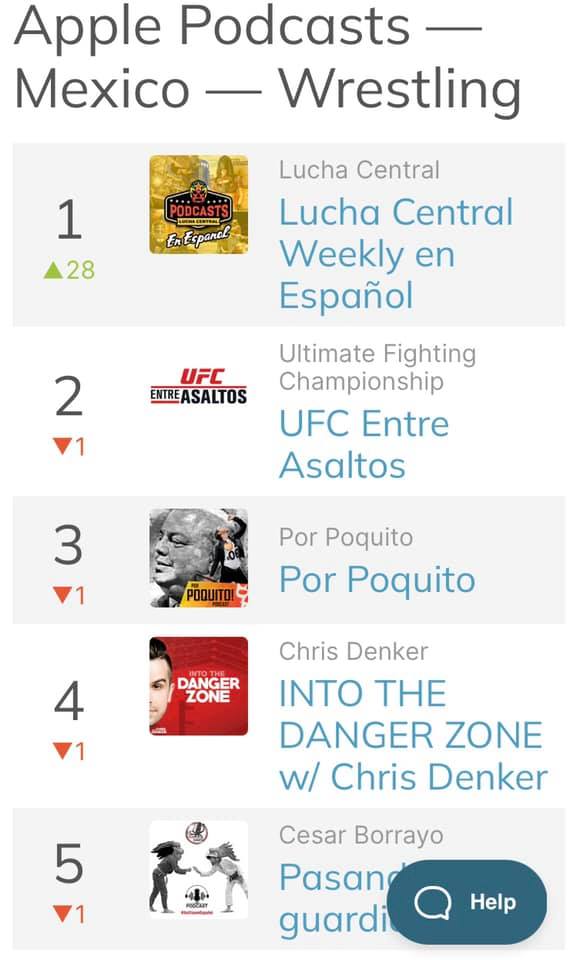 As we head into the new year, keep up with all things Masked Republic across social media by following @maskedrepublic on Twitter, Instagram and Facebook and for the latest corporate announcements and partnerships we invite you to visit MaskedRepublic.com.
Folks! We invite you to also follow us through our official social media accounts:
© 2021 AEW