July 14, 2023
San Diego, CA
Masked Republic, the only multi-platform entertainment company in the world dedicated to expanding lucha libre beyond the borders of Mexico, announced today the establishment of a new grand prize for luchadores to fight to obtain the Legends of Lucha Libre Championship.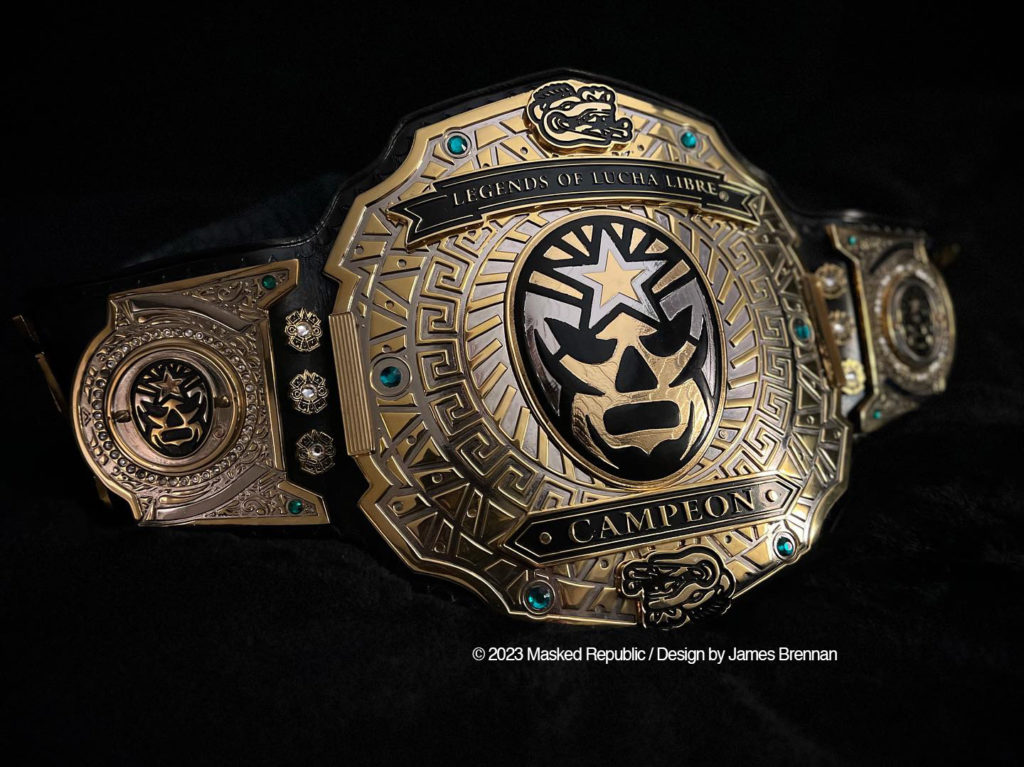 PHOTO: Masked Republic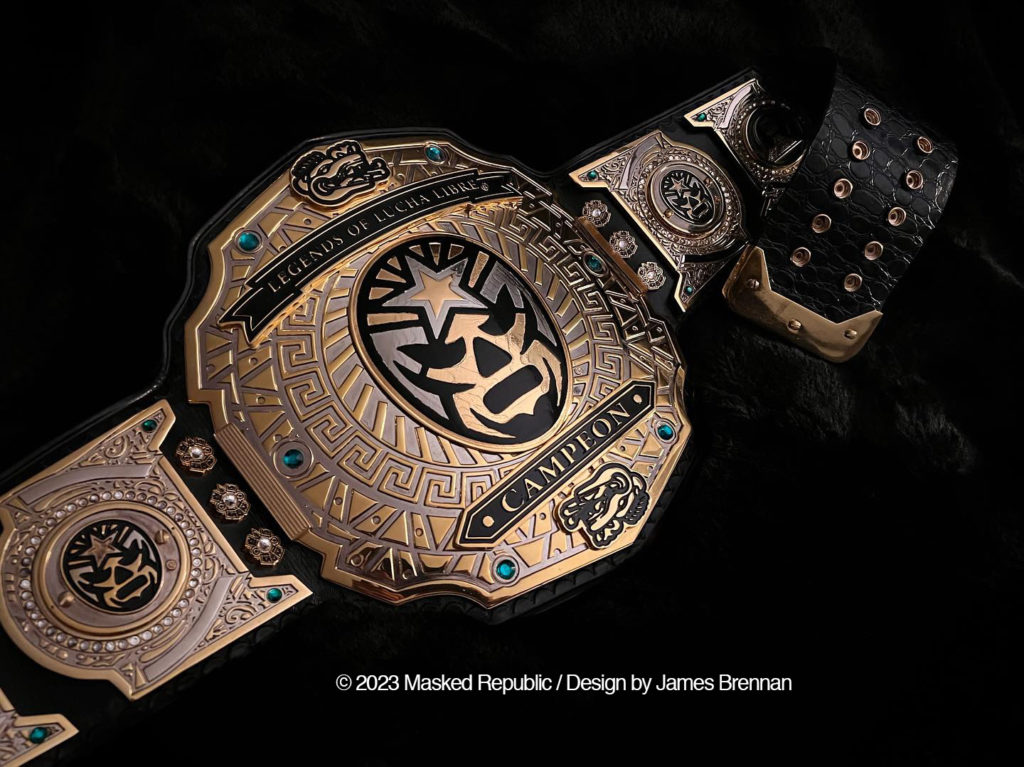 PHOTO: Masked Republic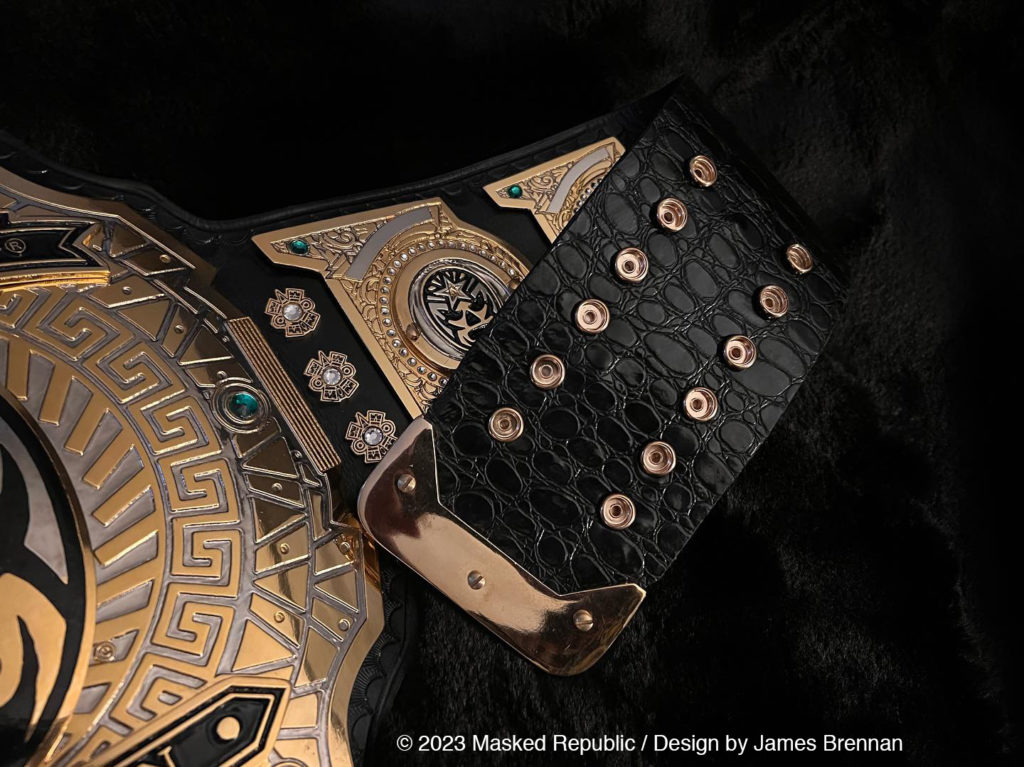 PHOTO: Masked Republic 
Masked Republic established its Legends of Lucha Libre division in 2017 and, in doing so, created the first "player's association" of luchadores providing name, image and likeness representation to dozens of the icons, legends and current stars of the sport declared "intangible cultural heritage of Mexico" by the country's government. Not beholden to any one league, Legends of Lucha Libre represents luchadores from across the entire lucha landscape including many in top leagues Lucha Libre AAA and CMLL along with the biggest independent superstars. Now, just as the company's groundbreaking division extends beyond any one company or country, the Legends of Lucha Libre Championship will do the same.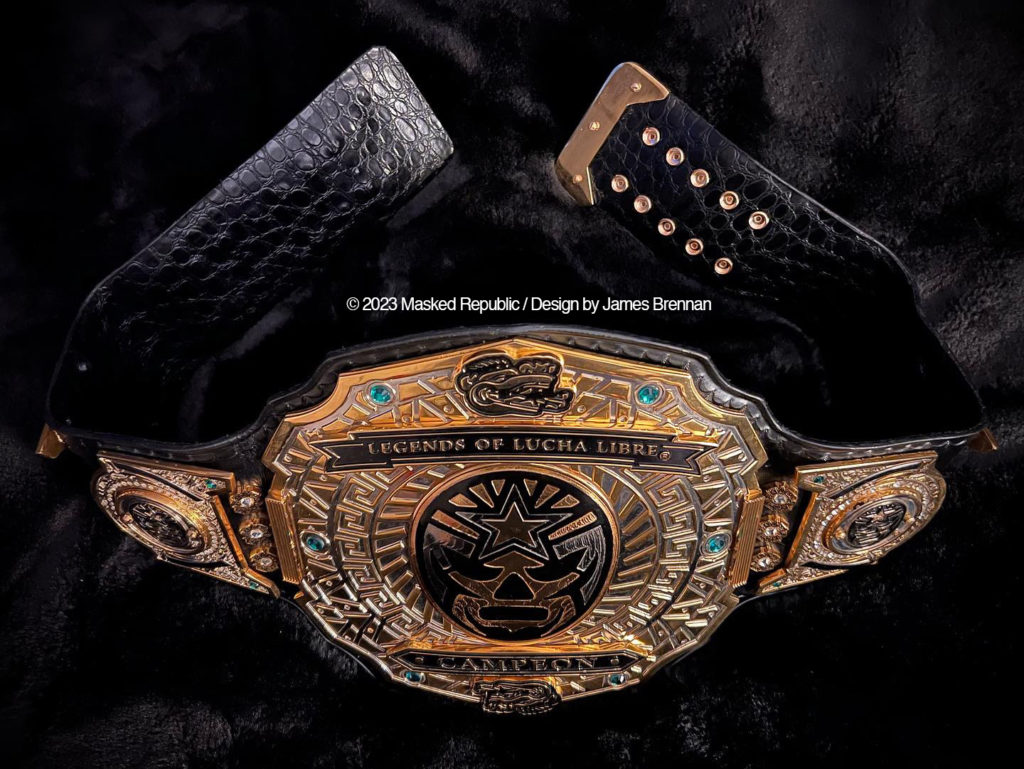 PHOTO: Masked Republic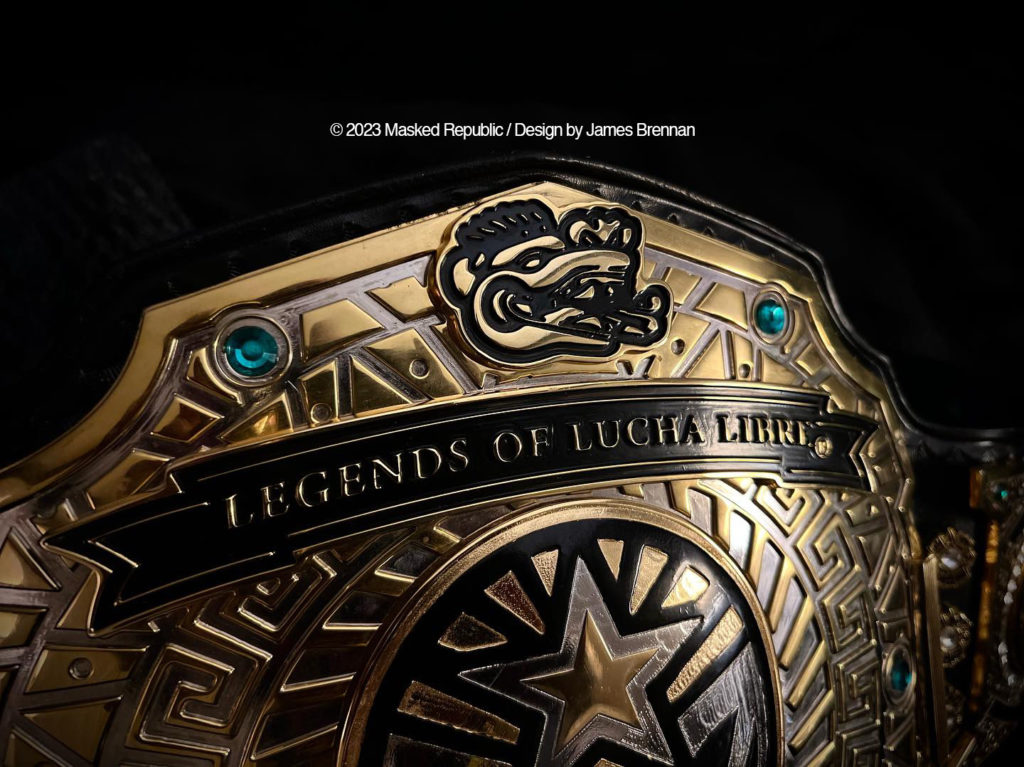 PHOTO: Masked Republic 
After the inaugural champion is crowned this fall, promotions around the world will be eligible to host championship bouts sanctioned by Masked Republic. The company noted that details of the match to determine the first historic champion would be revealed on September 9th at the Viva La Lucha event being held at Agua Caliente Casino in Cathedral City, California. This will mark Masked Republic's seventh live event at the Coachella Valley area venue.  All six previous shows have sold out, and a record breaking crowd is expected for this final Viva La Lucha event of the year. The all ages, family friendly card will feature the legendary Dr. Wagner Jr., his fast rising son Galeno del Mal, AEW & Lucha Libre AAA star Komander, WWE veteran Lince Dorado, Lucha Libre AAA's Rey Horus and more.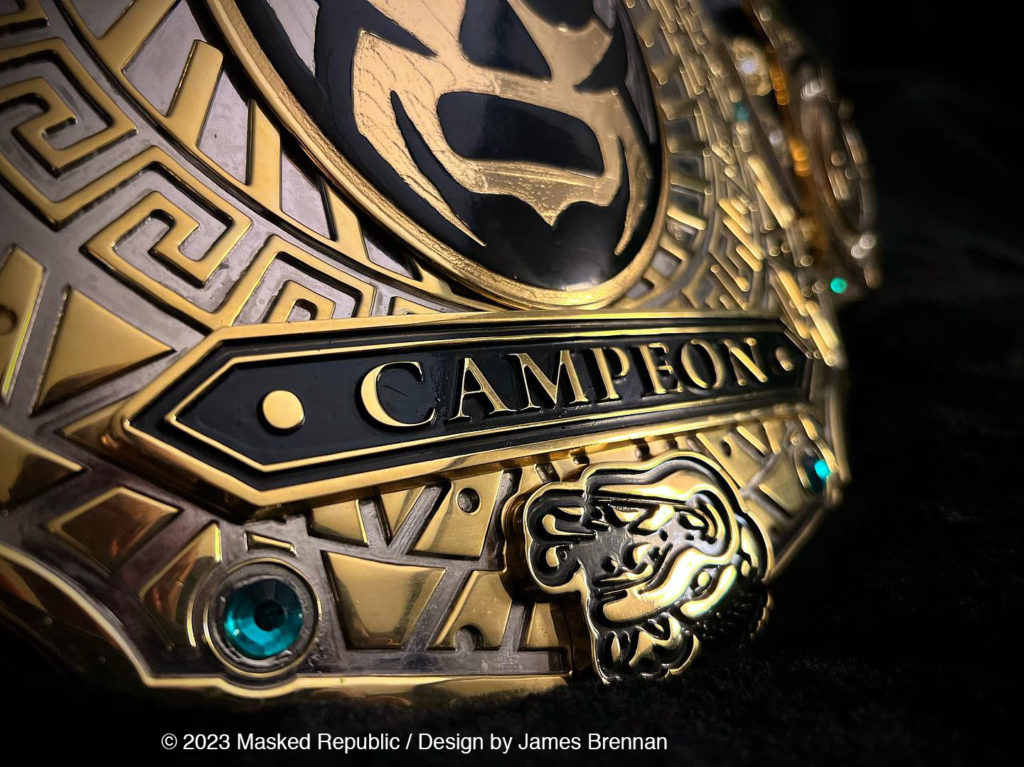 PHOTO: Masked Republic 
The gorgeous championship, designed by Masked Republic and master belt maker James Brennan, contains many unique features including Mexican green peridot gemstones, custom Aztec inspired grommets with center crystals, a raised center mask and etchings of both Chuwen, the Mayan god of creation and symbol for destiny, and Cipactli, the Aztec day of new beginnings, honor, reward and recognition all on 24 karat gold dual plates. Attendees of San Diego Comic Con will be able to see the championship in person and pose for photos with the belt on Thursday, Friday and Saturday, July 20-22, at the Masked Republic and Headlocked booth #1901.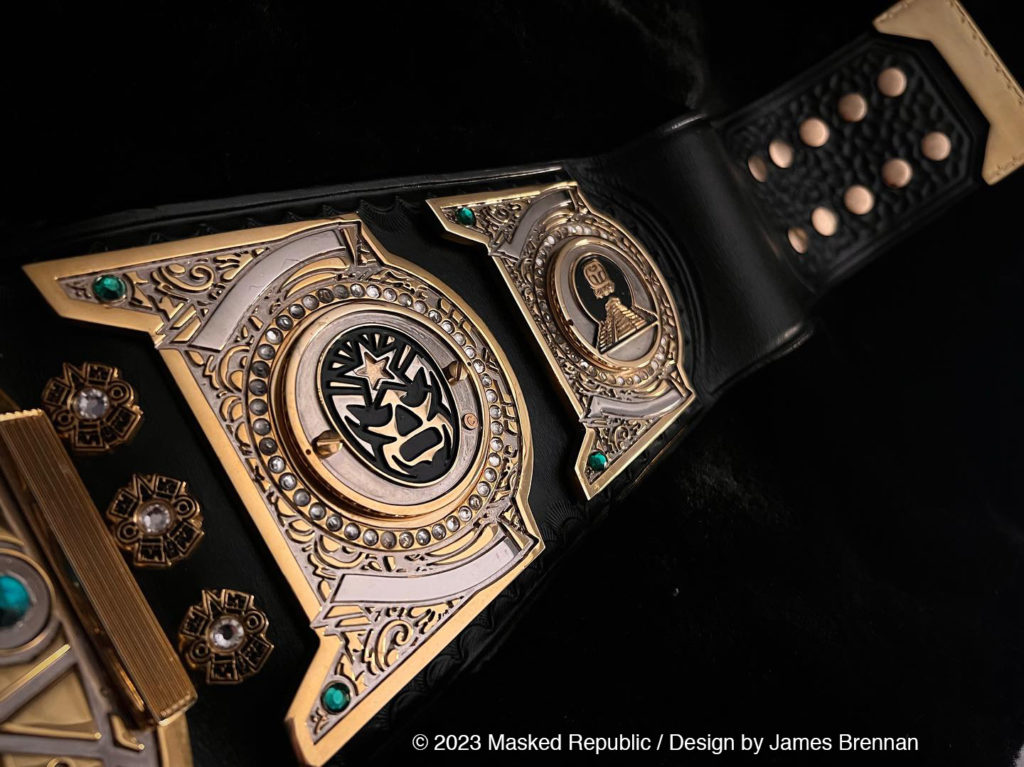 PHOTO: Masked Republic 
On Friday, July 21, Masked Republic will unveil a new website from which replicas of the championship will be able to be purchased. Adult and kid sizes will be available as well as a mini/collectible version.  Additionally, Masked Republic and Brennan have devised an all-new system by which each championship belt and replica will be able to be authenticated, via phone scan, revealing electronic Certificates of Authenticity and list of authenticated belts. Masked Republic's action figure and collectibles partner, Boss Fight Studio, is currently crafting an even smaller version of the belt to fit the company's Legends of Lucha Libre toy line and most modern 6-7″ scale pro wrestling figures.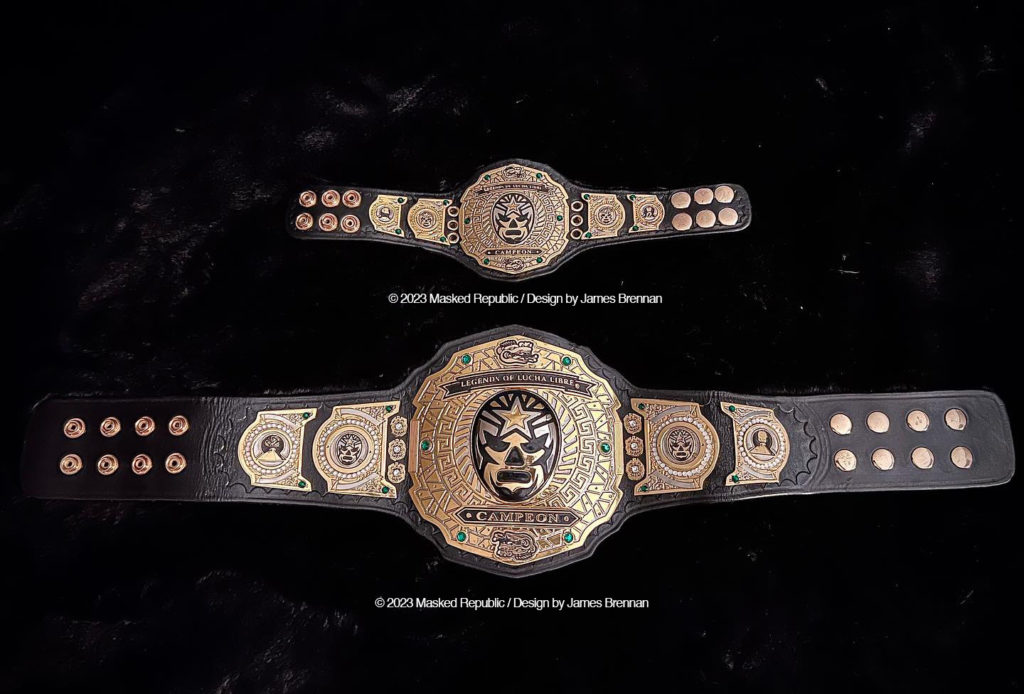 PHOTO: Masked Republic 
Folks! We invite you to also follow us through our official social media accounts:
© 2023 Lucha Central 
RELATED NOTE: Lucha Libre AAA and Masked Republic's Lucha Libre Agency Team for Hijo del Vikingo's future international bookings
Lucha Libre AAA And Masked Republic's Lucha Libre Agency Team For Hijo del Vikingo's Future International Bookings