Lucha Libre AAA broadcast this Saturday the the second part of Verano de Escandalo great show that it held with the Mexican Secretary of Tourism at Viñedo Los Rosales in Tequisquiapan, Queretaro, in whose Main Event, Chessman, Super Fly & La Parka Negra defeated Pagano, Drago & Aerostar in a 6-Man Tag Team Match. Super Fly stripped Aerostar of his mask no matter that this happened right in front of the referee.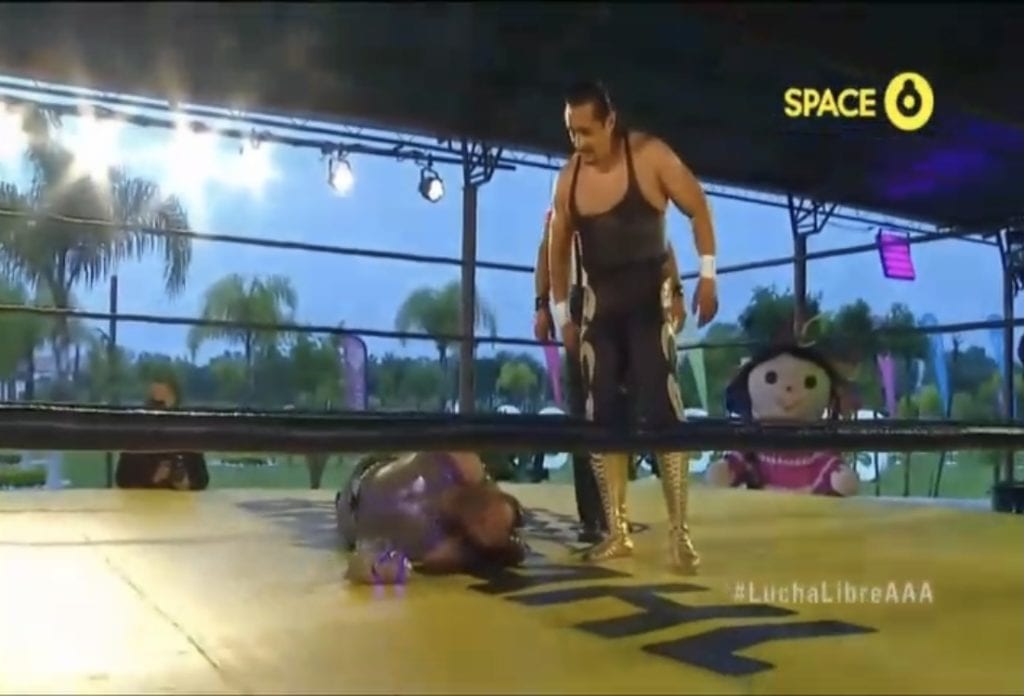 PHOTO: Lucha Libre AAA / Space 
At the end of the match, La Empresa appeared to attack both teams.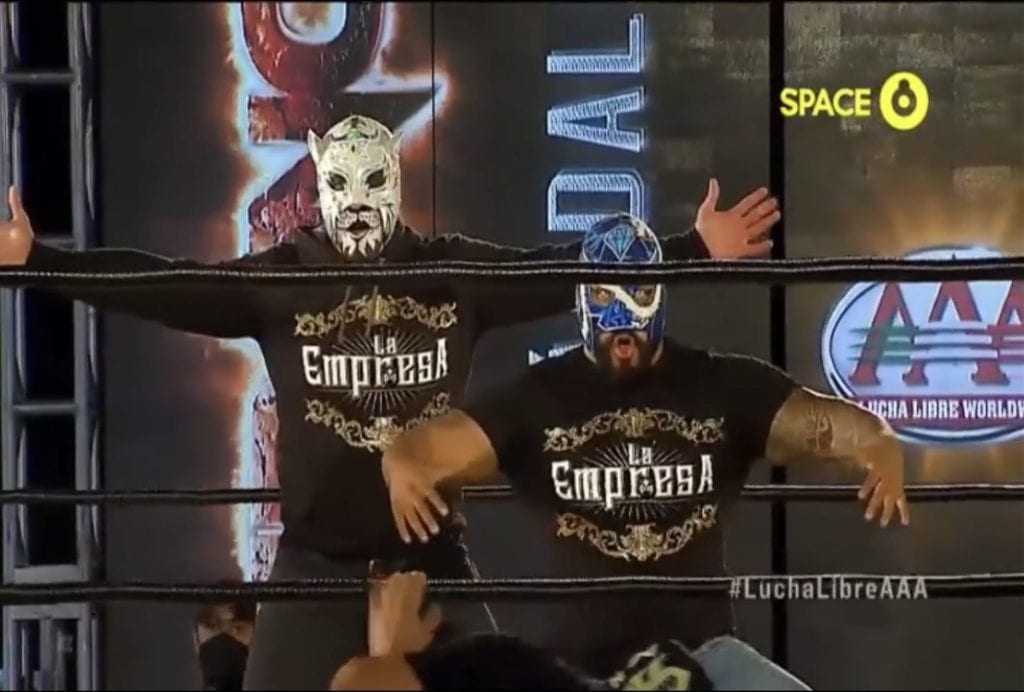 PHOTO: Lucha Libre AAA / Space 
Villano III Jr. & Toxin defeated Octagon Jr. and the KAOZ Cruiserweight Junior Champion Kommander by pinfall in a Tag Team Match. Villano III Jr. took advantage of the referee's distraction to land a low blow on Octagon Jr.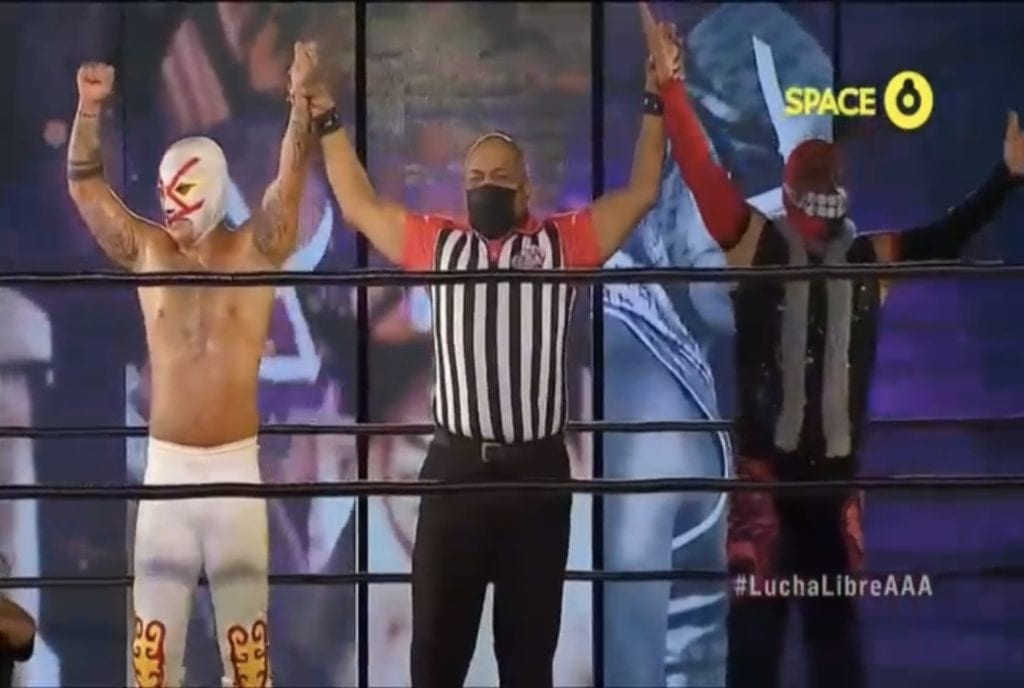 PHOTO: Lucha Libre AAA / Space 
In the first match, the Legends of Lucha Libre superstar Lady Maravila, Flammer & La Hiedra defeated Sexy Star, Big Mami & Pimpinela Escarlata in a 6-Person Tag Team Match, thanks to Mamba's intervention. At the end of the match, Mamba take the microphone and point out to Pimpinela that she is the new queen of the exoticos.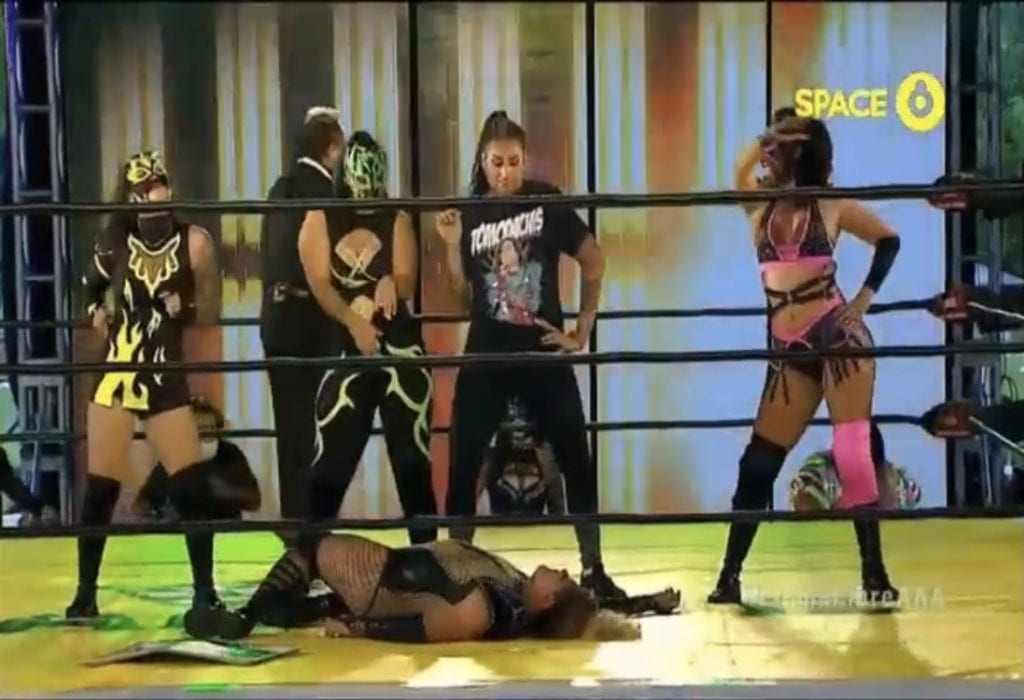 PHOTO: Lucha Libre AAA / Space 
Results: 
– Main Event Match: Chessman, Super Fly & La Parka Negra defeated Pagano, Drago & Aerostar  (6-Man Tag Team Match)
– Second Match: Villano III Jr. & Toxin defeated Octagon Jr. & Kommander (Tag Team Match)
.– First Match: Las Toxicas (Legends of Lucha Libre's Lady Maravila, Flammer & La Hiedra) defeated Sexy Star, Big Mami & Pimpinela Escarlata (6-Person Tag Team Match)
Folks! We invite you to also follow us through our official social media accounts:
© 2021 Lucha Central
RELATED NOTE: Lucha Libre AAA Verano de Escandalo in Tequisquiapan Review (07/03/2021) 
Lucha Libre AAA Verano de Escandalo at Tequisquiapan Review (07/03/2021)