With so many TripleMania XXIX announcements last week, it was easy to forget that AAA had an event this weekend in Verano de Escandalo that was, as Ron Burgundy would say, kind of a big deal. Of course some of that may have to do with the fact that AAA had downplayed it; prior to last week only Lady Shani vs. Deonna Purrazzo had been booked for the show, and the main event wasn't even announced till yesterday. It goes to show how toned down Verano de Escandalo was to previous years, going from a PPV quality event to a glorified TV special with few fans due to the pandemic. And yet, despite all that, the show continued AAA's trend of knocking it out of the park. No match was boring, three matches ranged from good to very good and, most importantly, the best match AAA has put on all year took place on this show! That alone would have guaranteed this show a watch, but you throw in the rest (give or take a La Empresa angle) and this was yet another damn good AAA event. And now it's one that we shall review.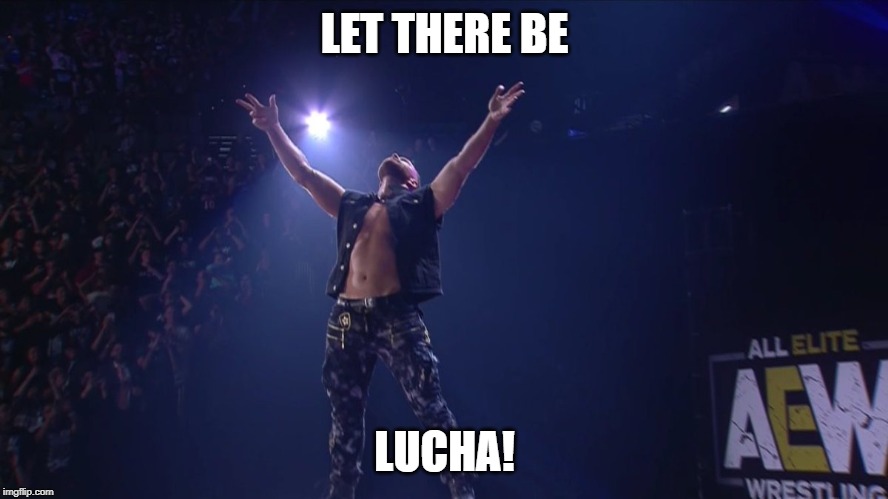 Arez & Chik Tormenta defeated Abismo Negro Jr. & Flammer and Mamba & Mr. Iguana after Arez pinned Mamba with the Sahrawi Suplex following a distraction from Pimpinela Escarlata. Arez and Chik Tormenta are now the number one contenders for the AAA Mixed Tag Team Championships, which does in fact mean you'll get to see Arez and Villano III Jr. wrestle in the near distant future.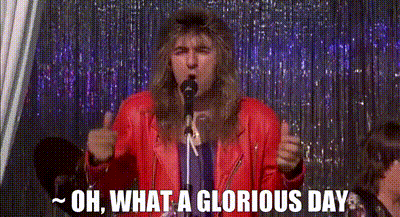 This felt like it was about to get good…and then it ended. Don't ask me sports fans. As a result the match felt like a lot of set up that never quite reached the pay off. The good moments were good at least; Mr. Iguana was sensational at times (and even pulled off the old Rey Mysterio tope con hilo into a Dragonrana spot), Arez was good, Chik Tormenta was good, their double teams were good and Abismo Negro Jr. looked as comfortable as ever as a base. Unfortunately none of that came together to create enough must see action and Flammer was actively a hindrance, bringing nothing to the table except a couple botches and some uninspired offense. Oh and Mamba was there too, though I guess that was just so they could have Pimpi interfere to continue their never ending feud. It is what it is. Solid opener but nowhere near the usual standard AAA provides in this spot. ** ¾ 
Hijo del Vikingo defeated Aramis, Latigo, Kamikaze, Kommander and Toxin after pinning Latigo with the Imploding 450 Splash to win the AAA Alas de Oro. Ladies and gentlemen, there's only one appropriate reaction to this match and its a gif of Kevin Garnett reacting to Vince Carter's first dunk from the 2000 NBA Slam Dunk Contest.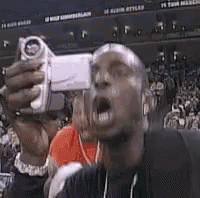 This was, and I shit you not, the best match I have seen in 2021. You could walk ten thousand miles in either direction and you won't find something as awe inspiring, innovative and bat shit insane as this match was. And it was a collective effort too; there was not a single weak performer to be found. All six luchadores contributed incredible feats in this match. Kamikaze, who is actually GCW star Ninja Mack in a red suit, was probably the closest performer to having a weakest showing, and quite frankly he pulled out a 630 Phoenix Senton, so I can't be that mad that he was a little more flips than substance. And then there were the rest. Aramis and Latigo were the most grounded workers in the match, and they had moments of absolutely death defying insanity (especially Latigo, who surprisingly went YOLO in this one). Kommander would've been a show stealer any other night and had a Dive of the Year contender in his Shooting Star Phoenix Splash, a move I've never seen before. Toxin, perhaps the most underrated luchador in the game, did things at his size that should've been impossible, and then went and topped the last move a minute later with something even greater. And then there was Hijo del Vikingo, who did all his usual awesomeness and a few new things, like an Avalanche Croyt's Wrath (Kenny! KENNY!) and, this is true, A HURRICANRANA FROM OFF THE CEILING!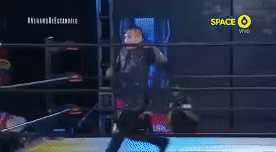 Just when you think someone is going to come along and steal the show from Vikingo, he comes right back with stuff you've never seen before and may never see again. It was an incredible, otherworldly performance that made Vikingo the only worthy winner of this match. I'm sure some will prefer the structure of Vikingo's match with Arez from earlier this year and this match wasn't as smooth as it could've been. But in terms of pace, action, excitement, innovation and more, this was the cream of the crop. You won't want to miss this one. *****
Backstage everyone from the opening match was shown laid out and bloody, with a La Empresa t-shirt laying on the ground. This may be a good time to mention a giant car was shown at the beginning of the show teasing a surprise. Wonder who that could be after this segment!
Deonna Purrazzo defeated Lady Shani after submitting Shani with an Arm Bar. Purrazzo kept the submission on after the match, prompting Faby Apache to run in for the save, leading to a pull apart. This was the perfect match after the insanity of Alas de Oro. Nothing AAA could do could possibly follow that, so they brought out Shani and Purrazzo to wrestle a technically driven, completely different match. Some people I know weren't into this but I thought it was a great change of pace and a really well worked match between two people that compliment each other really well. Shani is easily the best maestra in AAA's luchadoras division and Purrazzo has established herself as one of the best technical wrestlers in the past year. This was a matchup that made perfect sense and they wrestled a sound, smooth match with some nice counters, really nice submissions and some strong kicks. I honestly would've preferred this match over the Faby one for TripleMania given how similar they are (though Faby will certainly get more heat) and this match did little to sway my opinion. Very well done and a borderline great match in my book. *** ¾ 
Carta Brava Jr, Mocho Cota Jr. and Tito Santana (Poder del Norte) defeated Faby Apache, Laredo Kid and Nino Hamburguesa after Cota pinned Hamburguesa with a Frog Splash. Strong match this was, as the great Yoda would say. What else would you expect with these six? Poder del Norte can have a strong performance in their sleep at this point and they did so here by both sticking to the formula and delivering a new wrinkle with a really fun dive train sequence early on. The technicos were equally up to the task. Faby Apache showed great fire, Hamburguesa played to his strengths and had a solid performance and what can you say about Laredo Kid that hasn't already been said? It's kind of a shame this was the only spot AAA had for him on this show (imagine him in Alas de Oro!) but he worked his ass off as usual and delivered another awesome moment in his triple decker 450 Splash. Really the match shown the brightest when it was him and Brava going at it, with Brava showcasing why perhaps its him and not Toxin who's the most underrated luchador around. It wasn't an electric match but it was well worked, meat and potatoes lucha and a very enjoyable contest. *** ½ 
After the smoke cleared Puma King, Diamante Azul and several unknown minions arrived to cut the same old "WE'RE TALKING OVER SPEECH" every invading faction has ever cut. The most notable things were how bloody both Azul and Puma's hands were, how Azul's eyes looked crazier than Bobby Portis' and that AAA cut to commercial before Puma was finished. Damn right you cut away Dorian; don't give those invading fools any more airtime than they deserve!
Rey Escorpion, Taurus and Texano Jr. (Los Mercenarios) defeated Monsther Clown, Murder Clown and Psycho Clown (Los Psychos Circus) after Escporion pinned THE ACE with a Guerrero Special through a board full of thumbtacks. I believe this was a finisher of a recent match these two had; either way I approve of its use again. There's not many things cooler than a Guerrero Special through an object with weapons so when you can do it, you do it as often as possible. Plus it's been used so effectively that when Psycho kicks out of the spot at TripleMania, the Arena Ciudad de Mexico crowd will be hotter than Kris Middleton when Giannis is sitting on the bench with a knee injury.
For awhile this match felt like it was going to be the prototypical AAA main event (rudos get heat early, technicos rally, back and forth we go till te fuck finish). Then suddenly Escorpion and Psycho found themselves in the ring and their respective partners watched from the outside as these two proceeded to have a TripleMania preview that was quite good. I honestly felt this was a breath of fresh air, not just because we got to see Escorpion and THE ACE show off their chemistry, but also because the story was Monsther, Murder, Taurus and Texano recognizing the situation and having the presence of mind to get the hell out of the way. The downside is it did sideline three of AAA's better stars (and Monsther), but Escorpion and Psycho did a good enough job that it was ultimately canceled out. The clean finish was an excellent touch as well and I, for one, am super psyched to see Escorpion and Psycho deliver the goods at TripleMania. It won't be the most anticipated match on the show internationally (hello Omega vs. Sombra) but don't be surprised if it steals the show. As a final preview, I thought this delivered the goods and provided a close strong to a very good Verano de Escandalo. *** ¾ 
There you have it sports fans. Hope you enjoyed this review as much as I enjoyed writing it. Good to be back in the saddle again! I'll see you on Monday at the latest for the AEW Dark: Elevation review. TILL THEN!
Please change disks to continue…
Folks! We invite you to also follow us through our official social media accounts:
© 2021 Lucha Central