Do your eyes deceive you? is this an AAA review?! YES! IT IS AN AAA REVIEW! That's right sports fans; I'm back in the saddle again for the first time in awhile for this Saturday's episode of AAA ON SPACE. This is what happens when AAA has a big show coming next weekend (TripleMania Regia), AAA is likely wrapping up their era of empty arena shows (don't screw this up for us Omicron) and, perhaps most importantly, AAA is potentially going to be available to watch in the states again, full time and legally going forward (in case you missed it, TripleMania Regia is airing on FITE TV). All that made it a priority to me to tune in this week and get a feel for how things are going from a TV perspective, as opposed to what I've been reading about. And how are things going? Not great Bob. Tonight's AAA wasn't the worst thing I've seen, but it also felt like a far cry from the AAA that was on fire not too long ago. There were no standout matches (even if two were "good"), there was weirdness in AAA promoting things that weren't happening at TripleMania Regia anymore or matches that didn't happen on this show, ect. It honestly felt a bit like a high end Vampiro era show…and that's not a compliment. I know AAA has felt that way for awhile for those who have tuned in more than I have recently; maybe it's the no crowd atmosphere, maybe it's burnout, maybe it's a combination of those and other factors; who can say for sure? All I know is this AAA show was a pretty mediocre effort going into what AAA is hoping to be a huge show next Saturday. Let's hope that is the case. For now let's review this one.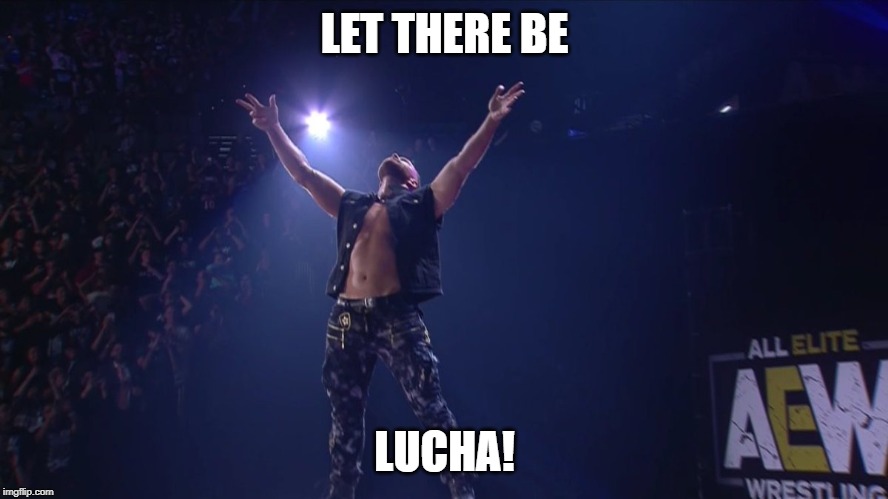 We begin with La Parka Negra touring Taxco de Alcaron, Guerrero, Mexico. You'll never believe this but guess where AAA is for this taping? You guessed it, Taxco de Alcaron, Guerrero, Mexico! Or as AAA is calling it, Taxco. Coolest part is we got to watch someone make Parka Negra his own personal ring. Good stuff. Who doesn't like rings?
Flammer, La Hiedra and Lady Maravilla were walking and talking. That's all I got. Actually no it's not because this is apparently the second straight week this video has aired. I for one am shocked, shocked that the promotion that replaced Kenny Omega with Jay Lethal, Bobby Fish and Kalisto would do such a thing. Just shocked! Hopefully WWE didn't see this segment, nor finds out that the stable is called La Toxica. If they do, NXT 2.0 will just be those three vs. Toxic Attraction until the events of The Core happen in real life and kill us all.
Leyenda Americana defeated Gran Mazo after pinning Mazo with a Moonsault Side Slam. After the match a guy dressed like a Norwich City hooligan came out to attack Leyenda Americana, only for Mazo to make the save, thus setting up the Marvel tag match for TripleMania Regia in two weeks. So I guess that makes the villainous guy Loki? Either way that and the finish were the most noteworthy things of the match. Leyenda Americana (Captain America for those who need it spelled out) is still portrayed by Golden Magic/Octagon Jr. and thus remains a fun worker. Mazo (Thor) is a guy I don't know, partially because a) it's tough to tell who these guys are dressed as Marvel characters and b) he was so dull that he didn't stand out at all. This is apparently a recurring theme for his appearances, which makes it even worse that he was more or less ho hum once again here. He wasn't terrible and Americana looked good, but you'd expect him to and too deliver matches above this level more times than not. As such, this never got above solid. ** ½ 
Hijo del Vikingo has joined the booth to promote his match with Kenny Omega at TripleMania Regia…except he's not wrestling Kenny Omega at TripleMania Regia because Kenny is hurt, the title is vacant and the match is now a five way. Altogether now.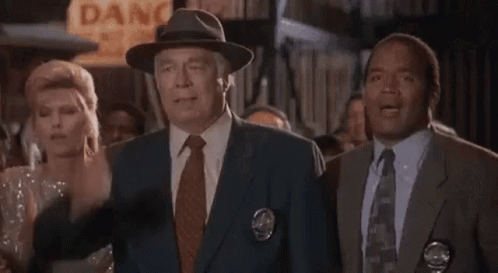 Like seriously; was the editor on vacation for this episode? HOW DO YOU LEAVE THIS IN AFTER PROMOTING AN ENTIRELY DIFFERENT MATCH THROUGHOUT THE WEEK?! If I didn't know any better, I'd guess the next segment on this show would be Konnan coming out and unmasking himself as Vampiro, revealing he had been charge all along this year.
Chessman, Lady Shani and Pagano defeated Abismo Negro Jr., Psicosis II and Toxin (Los Vipers) after Pagano pinned Toxin after reversing an Avalanche Electric Chair into an Avalanche Poison Rana through a table. After the match fellow Los Vipers members Arez and Latigo came out to beat down the technicos, with Latigo also attempting to call out Vikingo, who laughed it off. He was the only one laughing by the time this match was over because my Grodd! 
The funny thing is that this match was, for a good portion of its time, pretty normal. Well as normal as a match featuring Pagano and The Artist Formerly Known as Ripper would be. There was some mediocre wrestling, there was some really nice sequences between Toxin and Shani, there was decent stuff from Abismo Negro Jr. (finally looking comfortable in this role several years after getting it) and Chessman; I was all set to label it as a borderline match held back by the expected sloppiness of its two big stars. Then we got a late match dive train that saw Abismo injure himself on a moonsault, followed by that crazy finish. I was certain Toxin was finished and it's pretty clear Abismo was given he had to be carried out by two people. Just insanity. It was enough to make the match exciting and raise it to the level of good (and in fairness, Shani and Toxin individually worked hard enough to earn that rating), but boy I'm not sure the price was worth it to get there. Also, why on earth do Los Vipers continue to lose? I mean yeah, it's probably so Cibernetico can come in and set them straight, but that's almost just as lame honestly. Give them a win AAA, preferably before one of them blows out a limb. *** ¼ 
Chessman, Lady Shani and Pagano cut a promo afterwards while I was on the phone. The trio challenged Los Vipers to a Lucha Extrema, a great build up to a match that isn't happening at TripleMania Regia and probably isn't happening until January 2022 at the earliest. Who am I kidding; it's definitely Rey de Reyes in March. Either way I'm not sure that's the match to do here after two members of Los Vipers nearly expired in a normal match. What will happen in Lucha Extrema?
Kenny Omega's promo where he vacates the AAA Mega Championship and promises to return airs. So I guess AAA can play it as Vikingo being unaware of this change during his stint in the booth earlier.  This is then followed by AAA showing highlights from the first TripleMania Regia two years ago.
Poder del Norte, along with Goya Kong, cut a promo on Los Vipers, La Empresa and the Dinamitas. They're facing two of those teams at TripleMania Regia and La Empresa in the main event next, so these guys dotted every T and crossed every I. Or they did until AAA went and AAA'd the main event by changing it.
Cuatrero, Forastero and Sanson (NGD) and Carta Brava Jr., Mocho Cota Jr. and Tito Santana (Poder del Norte) wrestled to a no contest after both teams took out referee El Piero, followed by Los Vipers running out to cause a wild, show closing brawl where the Dinamitas, Vipers and Poder del Norte beat up each other and all the noobs who came out to break it up. Perhaps the biggest story here was Absimo Negro Jr. coming out with Vipers for this brawl, meaning he's somehow good to go after that earlier spill. 
I'm going to be higher on this match than I think most will be but I thought this was a good brawl that ultimately got overshadowed by an even better post match angle to lead into the upcoming three way match at the PPV. It was definitely confusing we got this match instead of the advertised Poder del Norte-La Empresa match, and both teams were clearly holding back a bit given the environment. But I still found both teams worked hard, the brawling was decent and the Dinamitas at least seem to have a pulse now, which is more than I can say from their last few years in CMLL. I think that's a testament to Poder del Norte and how they bring the energy out in anyone. Again, not perfect and why Goya Kong needed to be involved beats me, but I thought the brawling was good and, even if you didn't enjoy it, the post match stuff more than made up for it. All three teams looked great, the brawling was high energy; exactly what you'd want to build to a match at a big show. It came after a lot of lunacy, but with the way AAA looked overall on this episode, I'll take what I can get. ***
Actually the show didn't end here! That's cause we needed a promo from the Dinamitas on toy horses, followed by Cain Velasquez promoting TripleMania Regia! After that the show did in fact end. Say what you will about AAA, but at least its never boring.
And with that sports fans I'm off to enjoy the rest of my Saturday night. I'll see you next Saturday for the TripleMania Regia review. TILL THEN!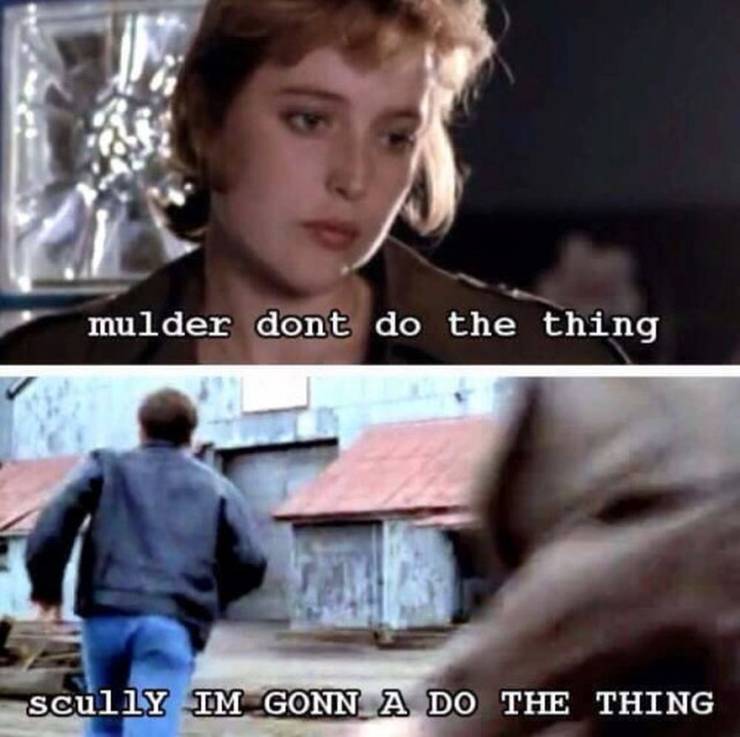 Please change disks to continue…
Folks! We invite you to also follow us through our official social media accounts:
© 2021 Lucha Central
RELATED NOTE: Lucha Libre AAA Lucha Por La Identidad de Mexico in Taxco Results (11/20/2021)
Lucha Libre AAA Lucha Por La Identidad de Mexico in Taxco Results (11/20/2021)