It's Saturday night and you know what that means; the first AAA review I've done since TripleMania. Finally I got some free time and it was either this or looking up the lyrics to Aerostar's theme song. Why did I choose this show instead? Because it looked loaded. This was an AAA show with three trios matches that all looked promising and in the case of the main event had some intrigue considering it involved the Dinamitas, a team with something to prove in their official AAA in ring debut. In the end they still have something to prove after their performance tonight, but overall this show was as fun as advertised, with all three matches delivering in some regard and several luchadores having strong nights. And now I'll go into even more detail than I just did there. Let's review!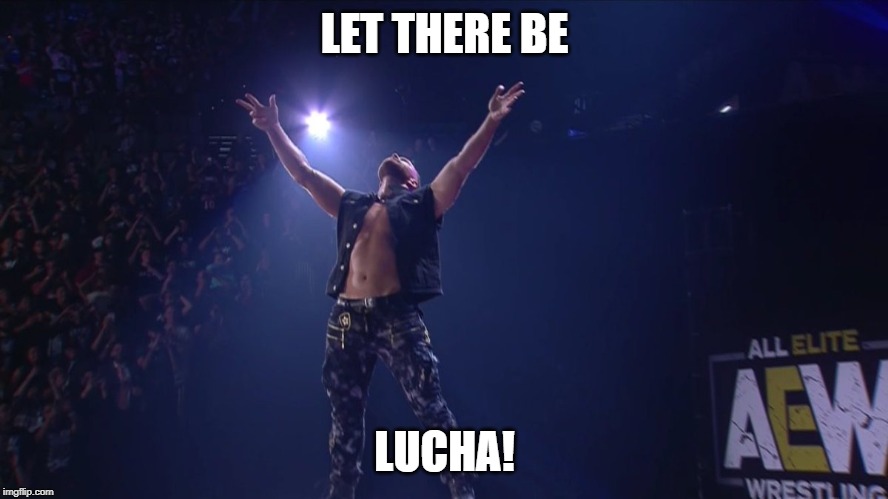 This show began with Psycho Clown in the ring demanding an explanation from his sister, Goya Kong, over why she tried to screw him at TripleMania. Hey; that's a good question actually! Goya came out, laughed at Psycho, cut a fiery promo on how Psycho hadn't been there for their family and ultimately distracted Psycho long enough for Poder del Norte (coincidentally featuring Carta Brava Jr., Goya Kong's husband) to come out and jump Psycho. Naturally this led to Psycho being saved by…the Dinamitas?! Surprises abound here! Anyway they laid out Poder del Norte AND Goya Kong because that's just what the Dinamitas do I suppose. They also didn't touch Psycho at all, but we all know that's because he's THE ACE and the only people that mess with THE ACE are jealous siblings. See this segment for example! Hot opening block at least. 
La Parka Negra, Super Fly and Villano III Jr. defeated Aerostar, Drago and Kommander after Super Fly pinned Aerostar with a Powerbomb while Parka Negra pinned Drago at the same time with a Swing Bottom. For those keeping score, I'm pretty sure this is the first time Super Fly beat Aerostar at something Lucha Underground began back in 2014. You know, a time where you could go outside without worrying about COVID and where Brian Cage was happy at the place he worked at.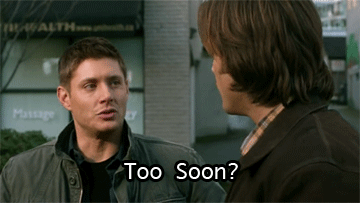 This was a very good match. I can't quite go with great because there were some communications issues here and there and the action wasn't as smooth as some of the best matches we've seen from AAA here. But once this thing got going it was a ton of fun. Huge credit goes to the rudos, who were all on point and did a hell of a job basing for the technicos. La Parka Negra in particular seemed to gel with all three technicos, continuing his trend at being on of AAA's more underused performers. And while Drago largely kept things basic, Aerostar looked as spry as every and my goodness watching this Kommander kid is like watching season two of Buffy for the first time again. There's oohs, ahhs and definitely a whole lot of twist and turns when it comes to this kid, who broke out a rope walk tornillo that would make Fenix' eyes water. Kommander just needs a little more consistency to reach the next level but once he gets there, it's going to be one hell of a time. Good pacing, good action and while not perfect, definitely worthy of a look. *** ½ 
Carta Brava Jr., Mocho Cota Jr. and Tito Santana (Poder del Norte) wrestled Aramis, Myzteziz Jr. and Octagon Jr. (Los Jinetes del Aire) to a no contest when the Dinamitas interfered to attack Poder del Norte. This then prompted Hijo del Vikingo, Laredo Kid and Psycho Clown to run out and attack the Dinamitas, setting up the main event match. Guess Psycho didn't appreciate the assist earlier! This was another very good match, and I dare say a smidge better than the opener. The only weak link was Myzteziz early on, who seemed to be a step behind the pace everyone else was trying to work. He got back on track though and Aramis (replacing Vikingo in Los Jinetes del Aire as Vikingo moves up) was as sharp as ever and Octagon Jr. is just too cool for school. This dude did a Mega Cutter onto Mocha Cota while Cota was standing on top of Brava and Santana's shoulders for crying out loud! A welcome twist to how the move is usually done. Throw in Poder del Norte performing as they can usually do (they can do this match in their sleep) and aside from the opening stuff from Myzteziz this was a ton of fun. I didn't even mind the finish, as it set up both the main event and continued to build towards this Dinamitas-Poder del Norte showdown we're all anticipating. *** ¾ 
Cuatrero, Forastero and Sanson (NGD) wrestled Hijo del Vikingo, Laredo Kid and Psycho Clown to a no contest after Poder del Norte ran in to return the favor from the last match and beat up the Dinamitas. This prompted DMT Azul and Puma King of La Empresa to run out and assist the Dinamitas, leading to a full scale brawl and Laredo Kid flinging water at a man. This is the stuff those Buzz Lightyear memes are made of.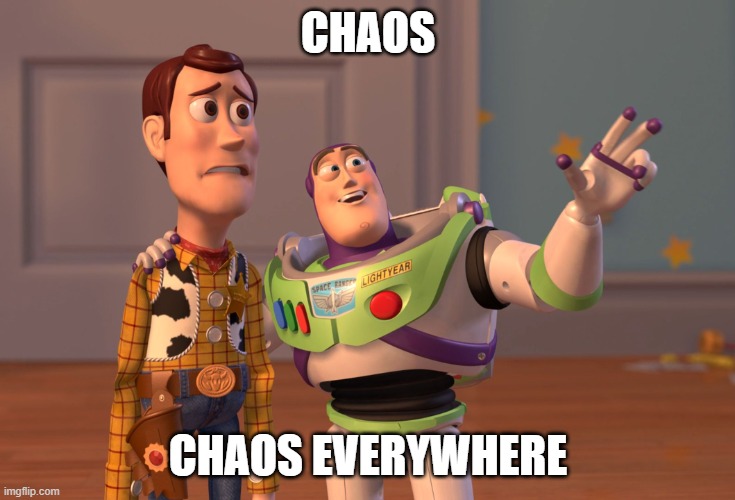 This was another good match but it was the weakest of the good matches on the show and the problem was, you guessed it, Cuatrero, Forastero and Sanson. I watched these guys grow into superstars in CMLL, I watched them reach a level of complacency the most slackers can only dream of in the same promotion and in their first match in AAA it felt, for the most part, like the group I've seen over the last few years. I say for the most part because their energy did seem to pick up as the match went on, offering a glimmer of hope. But their control sequences took on a painfully familiar work of uninspired triple team work with the three guys looking like they were going through the motions. The match probably would've been a slog with that performance, only the Dinamitas were fortunately paired with three great performers in Laredo, Vikingo and the Ace. All three worked hard as always, all three looked impressive and Vikingo and Laredo even showed off some creativity in preparation for their Tag Title match against the Lucha Brothers next month. You'd think working with those guys would've gotten the Dinamitas a little more hyped but alas, no dice. Again this was overall a good match, I didn't mind the finish and if nothing else the Dinamitas-Poder del Norte feud has some steam to it. But boy are Cuatrero, Forastero and Sanson going to need to show more than they did here. On a weekend where several former CMLL guys needed to prove something in their respective promotions, only Andrade El Idolo truly stepped up to the plate. *** ¼ 
And with that I am off to play some FIFA, maybe a little Jet Set Radio and jam to that Aerostar theme song. TILL WE MEET AGAIN!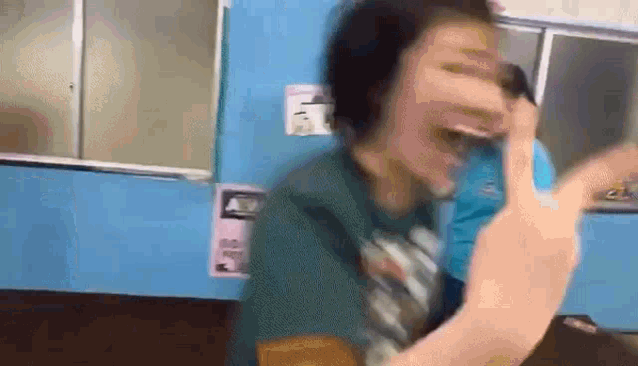 Please change disks to continue…
Folks! We invite you to also follow us through our official social media accounts:
© 2021 Lucha Central
RELATED NOTE: Lucha Libre AAA Lucha Por La Identidad de Mexico in Temixco Results (09/04/2021) 
Lucha Libre AAA Lucha Por La Identidad de Mexico Show in Temixco Results (09/04/2021)