Following the success of his first opening weekend, Lucha Libre AAA announced two new dates for Auto Luchas AAA shows at the Autodromo Hermanos Rodriguez in Mexico City.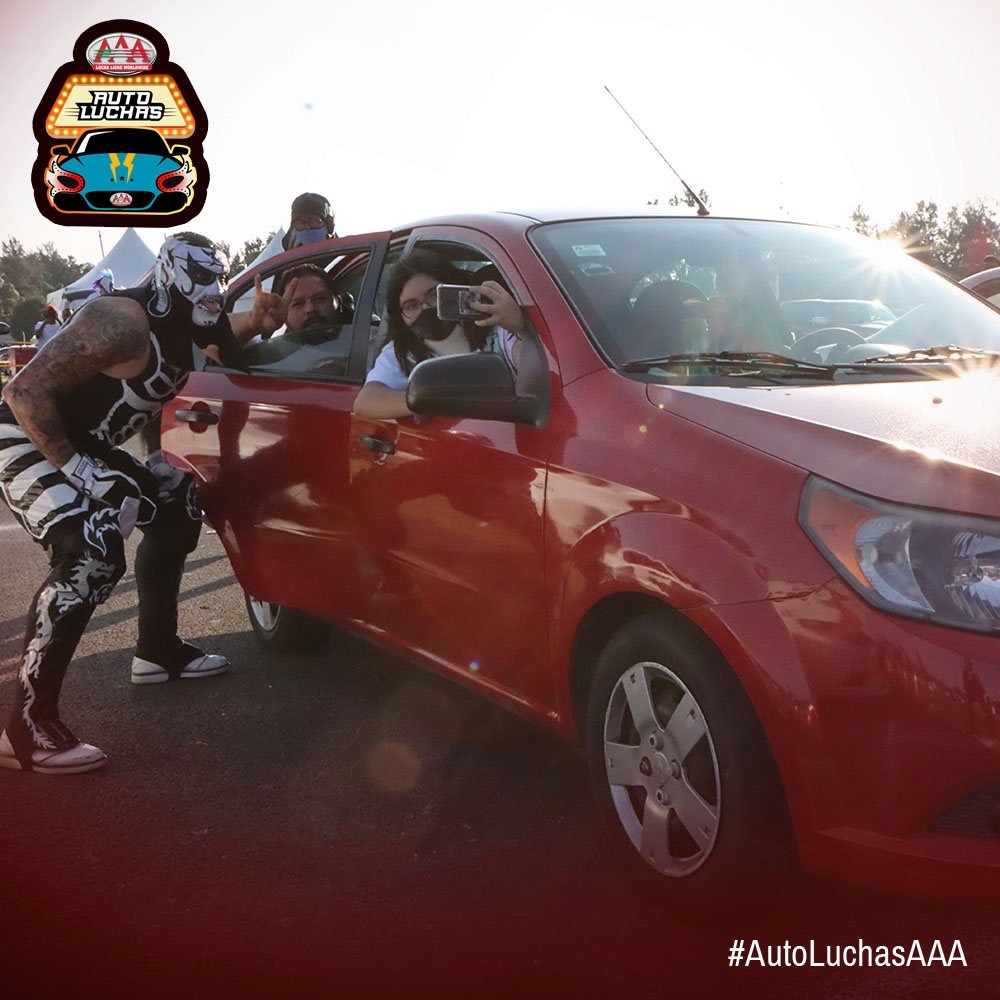 PHOTO: Lucha Libre AAA / Rostro Oculto
Lucha Libre AAA reported through a press release that the new dates of Autos Luchas AAA shows will be October 17 and 18.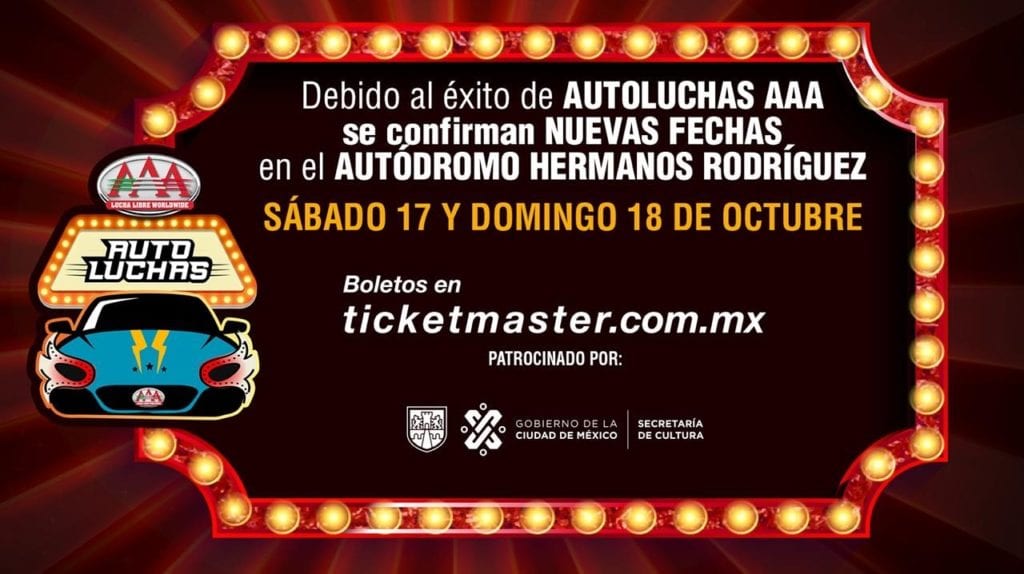 The premiere of Auto Luchas AAA had the participation of the Legends of Lucha Libre stars Penta Zero M and Laredo Kid. Last weekend Laredo Kid had two successful title defenses as Lucha Libre World Cruiserweight Champion, having a spectacular title match against Octagon Jr.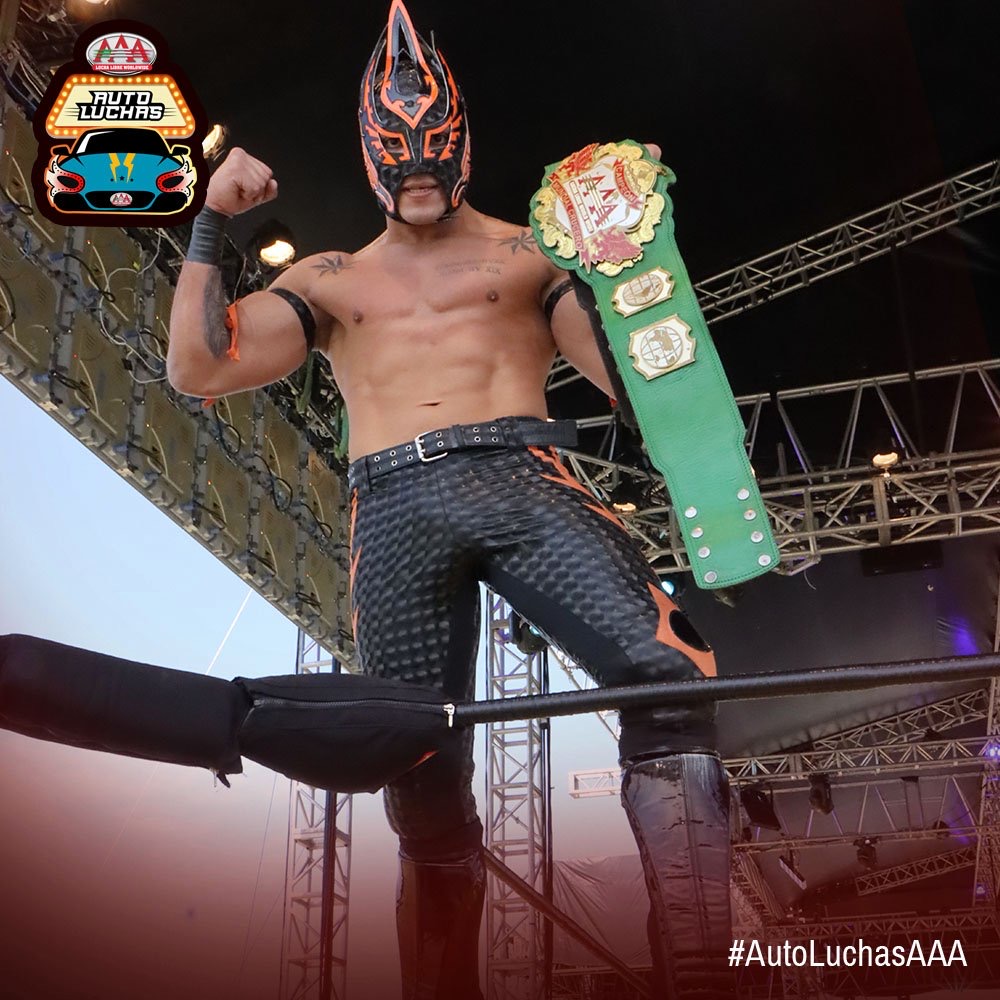 PHOTO: Lucha Libre AAA / Rostro Oculto
Folks! We invite you to also follow us through our official social media accounts:
RELATED NOTE: Auto Luchas AAA in Mexico City Review (10/04/2020)