It has been nearly five months since we last saw AAA, as they concluded their brief (but fun) Lucha Fighter tournament in what appeared to be a TV Azteca soundstage or a spaceship. Tonight the wait finally ended as AAA unveiled, through Facebook, their new drive in show concept Auto Luchas. The shows had begun Friday (with a private show for the media) and will ultimately show up on YouTube in the future, but tonight's show was the only one we got to see live. It was, in fact, worth the wait and then some. Not only did the Auto Luchas concept come across incredibly due to a great atmosphere and great setting, not only did it feel (for the most part) safe but the show itself felt like it was AAA merely picking up where they left off. Not a single beat, save for one, was missed; the luchadores all appeared to be in great shape, the effort level was not lacking (despite the fact that this was the 7th show in three days) and the matches, save one, were all good to exceedingly good, with one match in particular reminding us all why AAA is the Nick Gage of wrestling promotions right now. As someone who has been dying to see AAA again, this show was just what was needed, and may have been the best show on an evening that had a lot of good wrestling. And now I get to relive it by breaking down all these matches! Isn't life grand. Let's review.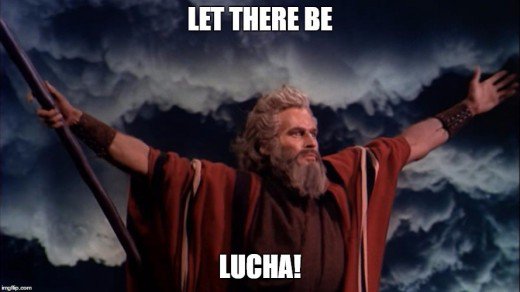 La Parka Negra defeated Dinastia
Honestly there was only one glaring flaw in this match and, one performance in the main event aside, the show overall ; La Parka Negra making his entrance through the sea of cars and a bunch of fans being shown NOT WEARING THEIR MASKS! This was something seen several times during the show when wrestlers made their entrances through the parked cars. Come on peeps; we've got a great thing going here by the looks of things and here you are trying to make sure you can't experience more by not being safe! That aside I thought this was a fine opener between two guys that I really missed watching. Dinastia was one of the more underrated luchadores before the break and La Parka Negra is just great, period. They didn't appear to have lost a step here, although I did think there was perhaps a few more things they could've done. In the end though Dinastia got in some good dives and Parka Negra was smooth, solid and very good at playing to the car horns. It was nowhere near as crazy as the AAA openers of the past and frankly the star of the show was more the atmosphere than the match itself (or the two luchadores) but it was a solid way to start things off, maskless fans aside.
Faby Apache defeated Hades
Before we talk about this match, two things need to be acknowledged. First, Hijo del Tirantes has completed his transformation into CIMA. Seriously; he looks exactly like CIMA, especially with that mask on! For all I know it was CIMA, other than the fact that he has no reason to despise Faby whereas Tirantes and her were feuding for forever before the pandemic. Second, HOLY SHIT WAS TIRANTES OVER! He was getting some Negro Casas level heat from those cars throughout this match, proving exactly why AAA keeps bringing him back and why we're stuck with him till time ends and the Endless depart to feed pigeons in another realm.
Now to the match. Like Bill Clement when Ray Bourque won the Stanley Cup, I really liked it. The pace was better than the opener, the action was somehow smoother, the heat was better (thanks to Tirantes) and somehow Tirantes didn't get too much involved. That allowed Faby and Hades to just ace this shindig. Hades was quickly becoming one of my favorite luchadoras in AAA before the pandemic (that's saying something; AAA is crawling with talented luchadoras) and she showed why here, keeping up with Faby's hard hitting style and showing off some great athleticism with a tornillo Dinastia would've approved of. And Faby was Faby; she hit Hades like a sack of bricks, hit a Dragon Suplex that Kenny Omega would've approved of and was just all around awesome. I think it may have needed a few more minutes to be truly great, but it was a borderline match that was highly enjoyable.
Maximo & Mr. Iguana defeated Carta Brava Jr. & Mocho Cota Jr.
To think we live in a world sports fans where Maximo, a guy whose effort level resembles me trying to turn of Lucifer after 1 a.m., not only worked several matches over the course of the weekend but actually gave a good effort in his last match! Of course Poder del Norte, the Maximo whisperers as I call them, where here so maybe it's not that shocking. Either way I've giving Carta Brava and Mocho Cota credit for getting the most out of Maximo here. I figured the match would be solid given Mr. Iguana's presence, but Maximo stepping up huge elevated this. He always does seem to give more when Brava, Cota and the unseen Tito Santana are involved and he did so here, even breaking out a Moonsault off the stage and onto the dirt below. With that sort of effort all we needed was Poder del Norte to do their usual and Mr. Iguana to be his delightfully strange self. The Lizardman indeed provided the laughs and the hops and the two thirds of AAA's most underrated trio were as reliable as ever. A much better match than expected.
AAA World Cruiserweight Championship Match
Laredo Kid defeated Octagon Jr.
There are not many things I know in life but I know this; if you get Laredo Kid in the ring with a good opponent, he is going to give you something you won't soon forget. And if you don't believe me, you must've been busy during this tour de force of a match tonight.
This was absolutely incredible. INCREDIBLE! Much like another great Laredo Kid match with a member of Los Jinetes del Aire (Hijo del Vikingo) it wasn't supposed to happen; this match was supposed to be Laredo taking on Myzteziz Jr. Instead Octagon Jr. got the shot and as the Grail Knight would say, AAA chose wisely. These two worked harder than anyone could've possibly imagined given this was their fourth or fifth match in two days, and as a result they had a Match of the Year candidate. I shit you not. Octagon Jr. was legit doing Oscutter's off the structures holding up the roof. Laredo Kid was breaking out all sorts of dives, including a few dives to nowhere (Octagon Jr. had one too!). There was a Sunset Flip Powerbomb off the apron spot that was jawdropping. And then there was more stuff in the ring that was tame by comparison and yet still rad as holy hell. By the time Laredo Kid finished off Octagon with a Reverse Laredo Fly I was legit losing my shit. It was yet another big time Laredo Kid performance in a two year period loaded with them, and further proof that Octagon Jr., the former Golden Magic, is capable of extraordinary things when in the right situation. I LOVED this match. A Match of the Year candidate in my eyes and I will have words with anyone who disagrees. 
Texano Jr. defeated Drago
Fun fact; Drago and Lareod Kid apparently had a killer match on one of the Auto Luchas shows yesterday! Guess we'll have to wait for that one. I'm pretty sure this match wasn't as good as that one but it was surprisingly way better than I expected. Obviously Drago is very good and Texano can be very good (especially when Taurus, La Hiedra and Rey Escorpion are around) but this combo didn't exactly excite me. Despite that, and the despite the fact they were following one of the best matches of the weekend, they managed to have a really solid encounter, thanks in large part to Texano working over Drago's leg to add a bit of story. It didn't help that Texano worked over the leg by using his bullrope and Drago's selling was strong. Throw in a great tope by Drago early that sent Texano off the platform and a really hot crowd (the beeping was off the chain for the finish, where Texano screwed Drago over with a foul) and this match exceeded expectations. Not a world beater but it was a lot of fun, and proof that AAA was running hot at this point.
Pagano defeated Chessman and Psycho Clown
Well…we almost had a night full of home runs! In fairness, you can't really blame Chessman or the Ace himself here, especially since Psycho Clown road to the ring on a pope mobile to start the match. Both men tried hard, Chessman (who was in ridiculous shape) was breaking out springboards and tornillos and Psycho Clown tried the impossible; a top rope Spanish Fly on Pagano. That it even worked half as well as it did is why that man is the undisputed ace of the universe. So there was good stuff here…sadly there was also Pagano. Grodd bless the man; he does try hard and he does occasionally have a good dive or two. Alas the pandemic has not brought Pagano any sort of athleticism, so his effort was once again wasted on moves that looked wobbly or downright awful. It all culminated in a climactic table spot with Chessman that was so bad, Tommy Wisseau is optioning it for a film as we speak. There's definitely a place for Pagano in AAA and he's way too over for them to just discard…but maybe they should've gone with a Psycho-Chessman solo match instead here. If they had done that, given the effort both gave, I feel this would've been another strong match. Instead we had Pagano being Pagano and thus the match was merely okay, making it the weakest match on an otherwise awesome show top to bottom. Can't win 'em all I guess.
And there you have it sports fans. I don't know when I shall return (hopefully Friday for a CMLL show that both streams and doesn't suck) but it shall be glorious when it happens. Actually I'll probably be around for the virtual Expo Lucha thing happening next Saturday at 1 p.m. EST (10 a.m. for you on the West Coast), which will be available FOR FREE on Lucha Central's FB, YouTube and Twitch channels! There's going to be a ton of cool shit there and should check it out. Or else I will find you and give you stern lecture. And trust me; you don't want that. Till we meet again some sunny day…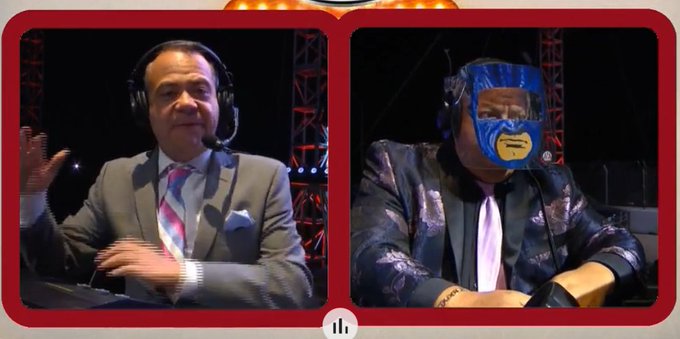 Please change disks to continue…
Folks! We invite you to also follow us through our official social media accounts: 
© 2020 Lucha Central
RELATED NOTE: Everything Ready for the Beginning of Auto Luchas AAA