IWRG held a Thursday Night Wrestling Show: Supremacia de la Lucha Libre at Arena Naucalpan in Naucalpan, Estado de Mexico, in which Main Event, Black Terry & Dr. Cerebro defeated Karaoui & Veneno by pinfall in a Tag Team Match. The result ended up being controversial because Dr. Cerebro had Karaoui trapped with a package, but this got was released before the count of three, but the referee awarded the triumph to the Mexicans.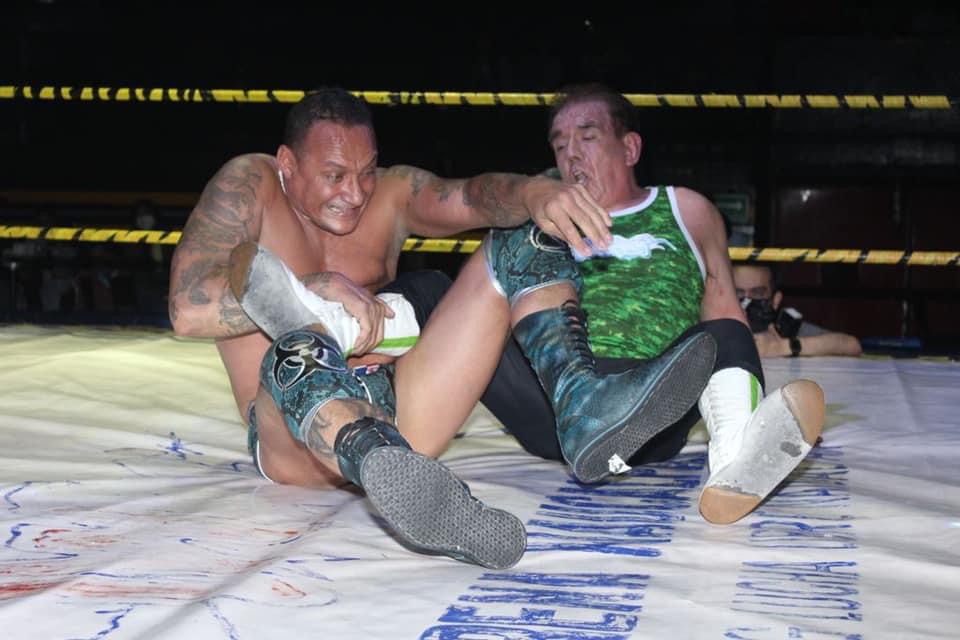 PHOTO: IWRG 
Aster Boy, Mini Relámpago & Relámpago defeated Fly Warrior, Fulgor I & Mini Canis Lupus in a 6-Man Tag Team Match. The 2021 IWRG Tryout Winner Aster Boy applied a Canadian Destroyer over Fulgor, while Relampago punished Fly Warrior with an effective Spanish Fly.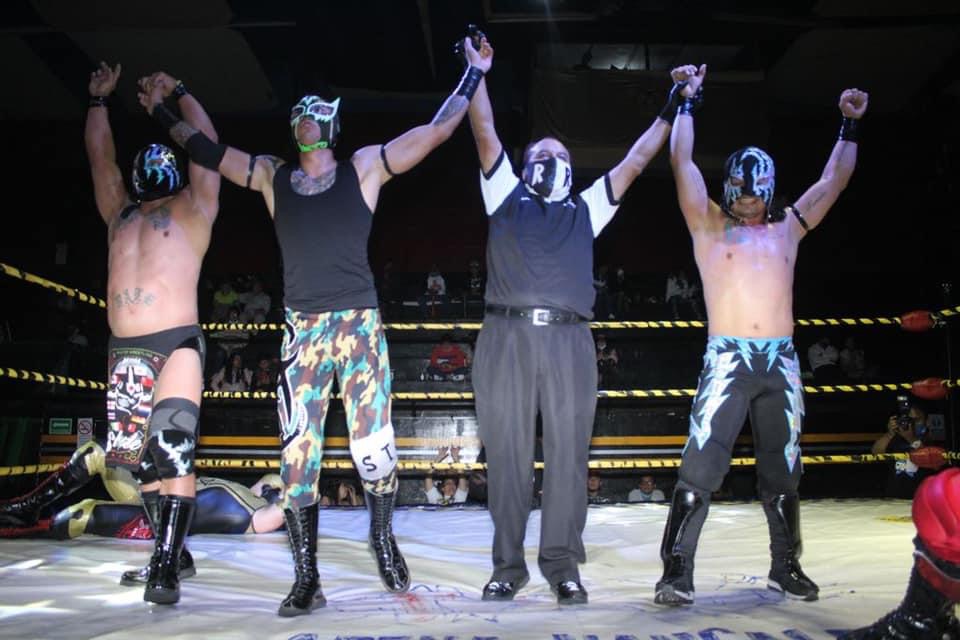 PHOTO: IWRG 
Alas De Plata, Chris Stone Jr. & Mexica defeated Guerrero Astral, Pandemonium & Hijo De Pandemonium in a 6-Tag Team Match. The fans rewarded this fight with money.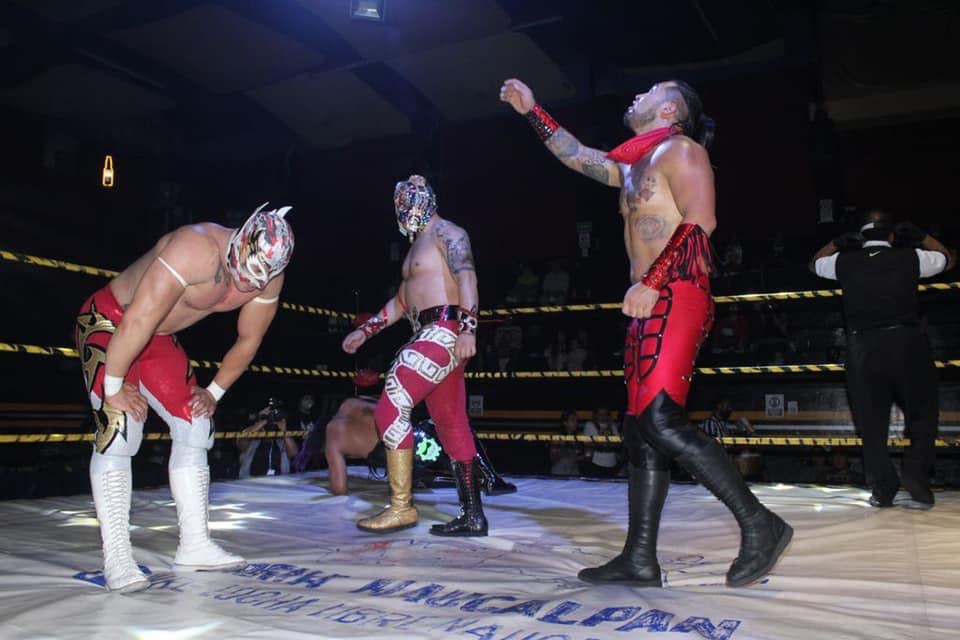 PHOTO: IWRG 
Results: 
– Main Event Match: Black Terry & Dr. Cerebro defeated Karaoui & Veneno (Tag Team Match)
– Fourth Match: Aster Boy, Mini Relampago & Relampago defeated Fly Warrior,Fulgor & Mini Canis Lupus (6-Man Tag Team Match)
– Third Match: Alas De Plata, Chris Stone Jr. & Mexica defeated Guerrero Astral, Pandemonium & Hijo de Pandemonium (8-Tag Team Match)
– Second Match: Diosa Quetzal & Bengalee defeated Diosa Atenea & Mary Caporal (Tag Team Match)
– First Match: Epidemia defeated Comando Negro Jr. (Single Match)
Folks! We invite you to also follow us through our official social media accounts:
© 2021 Lucha Central
RELATED NOTE: IWRG Sunday Show at Arena Naucalpan Results (06/13/2021)