IWRG held a Thursday Night Wrestling Show at Arena Naucalpan in Naucalpan, Estado de Mexico, in which Main Event, Cerebro Negro & Dr. Cerebro defeated Hijo del Alebrije & Villano III Jr. and Dinamic Black & Toxin in a 3-Way Tag Team Match.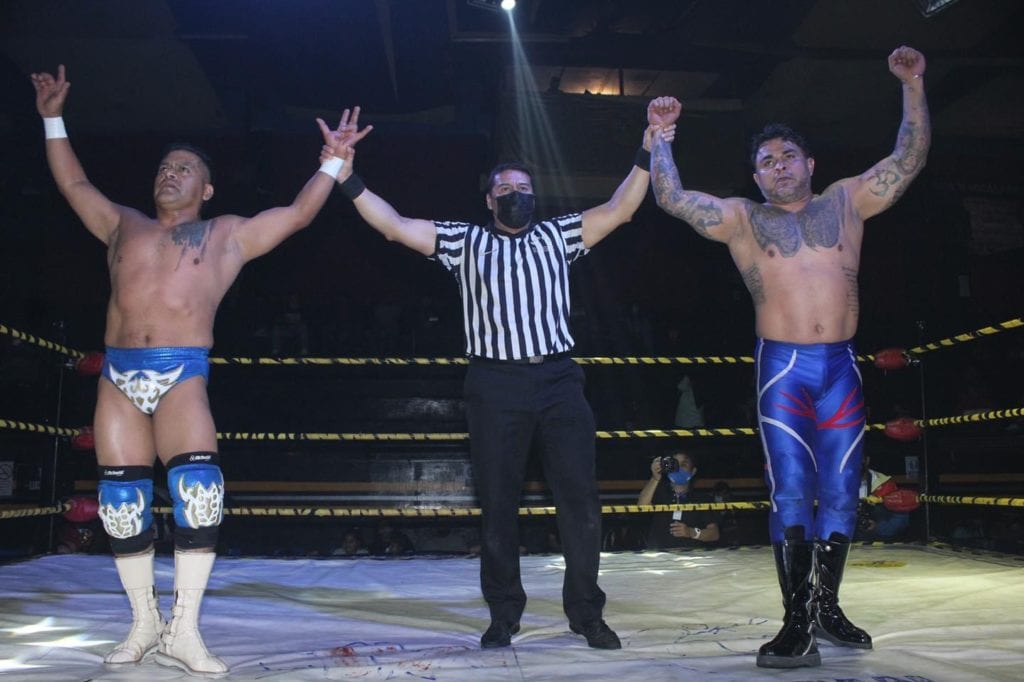 PHOTO: IWRG
La Pandemia defeated Los Reyes del Norte in a 6-Man Tag Team Super Libre Rematch.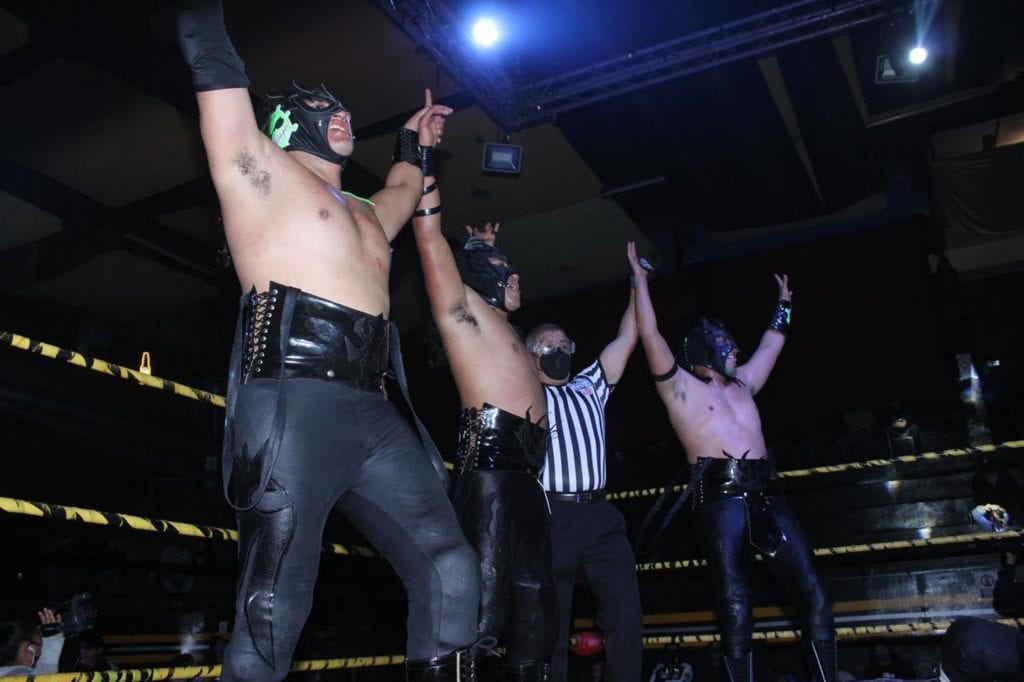 PHOTO: IWRG
Gravity, Lunatik Fly & Tonalli defeated FILL IWRG and Welcome to Mi Barrio in a 3-Way 6-Man Tag Team Match.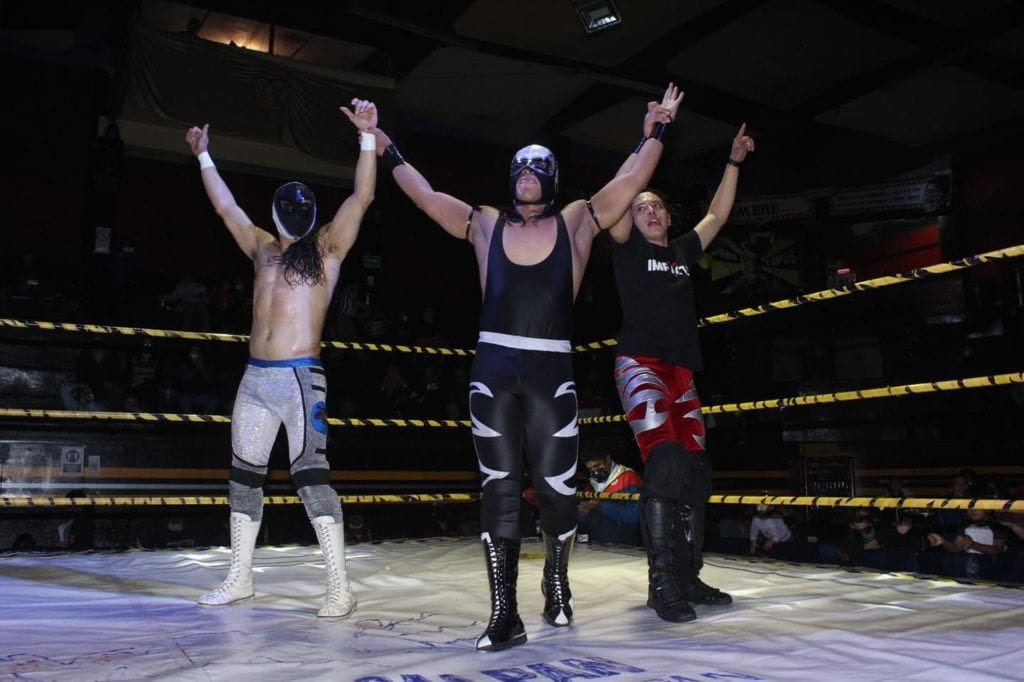 PHOTO: IWRG
At the end of the match, Tonalli demanded a title shot for the IWRG Mexico Championship against Toxin next week.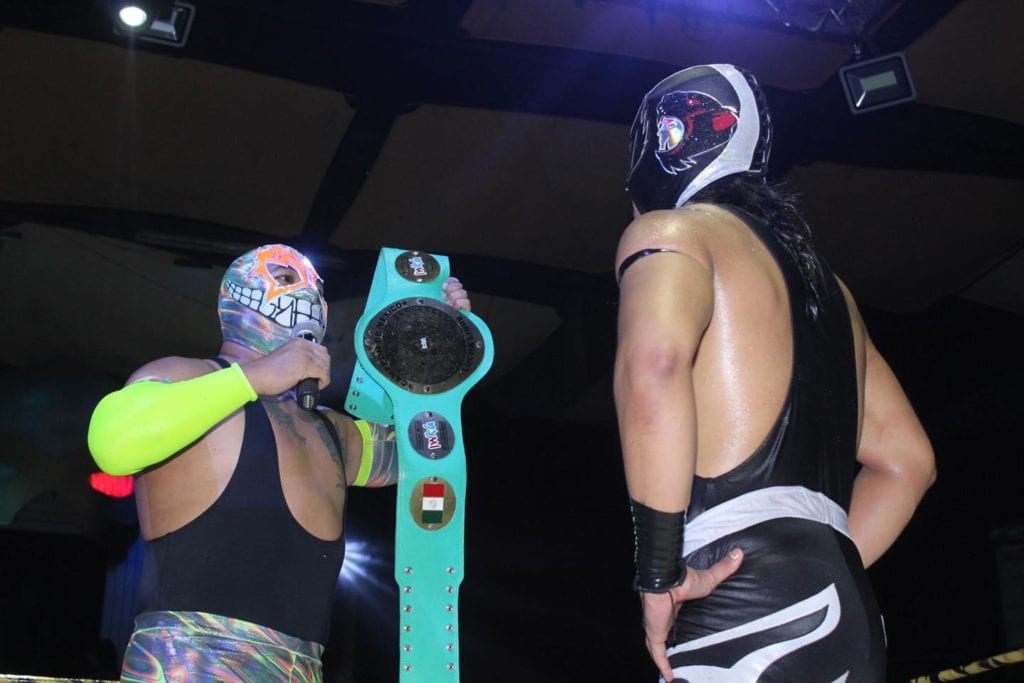 PHOTO: IWRG
In the women's division, Diosa Atenea & Satania defeated Diosa Quetzal & Bengalee in a Tag Team Match.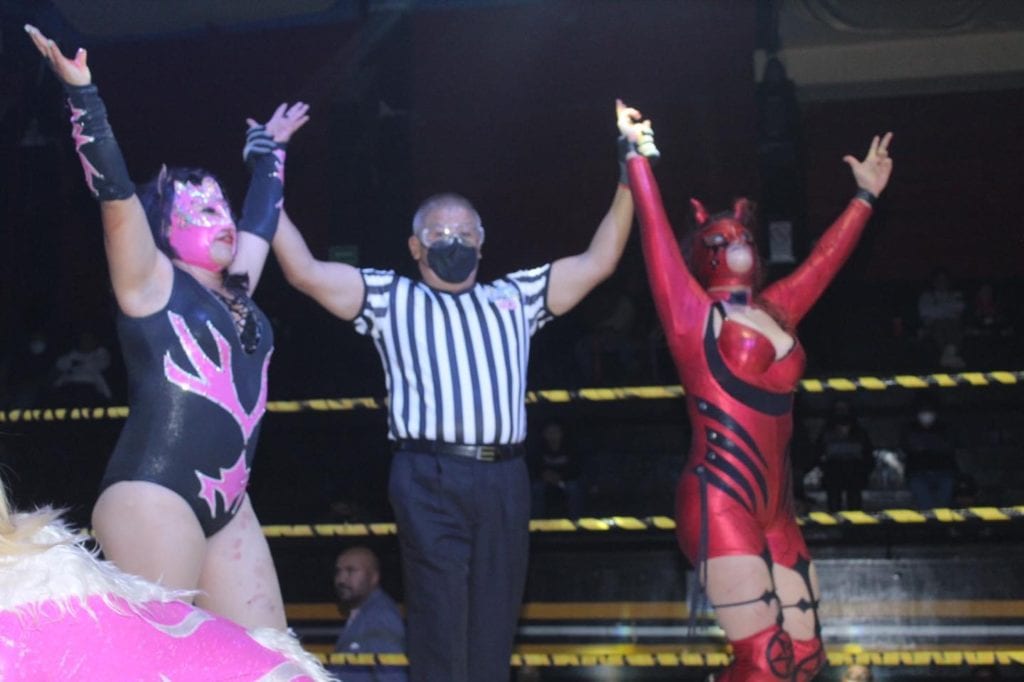 PHOTO: IWRG
Diosa Quetzal was injured after being kicked in the face by Diosa Atenea, this broke her nose for which she had to receive medical attention and was transferred to a fenced hospital.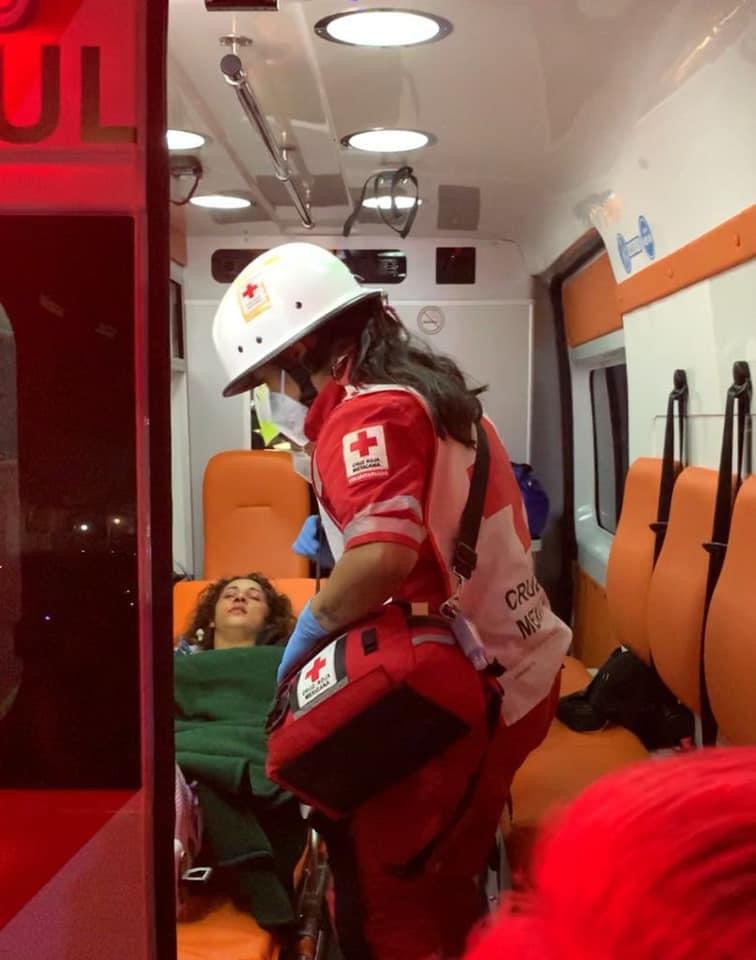 PHOTO: IWRG
Results: 
– Main Event Match: Los Terribles Cerebro (Cerebro Negro & Dr. Cerebro) defeated Hijo del Alebrije & Villano III Jr. and Dinamic Black & Toxin (3-Way Tag Team Match)
– Fourth Match: La Pandemia (Guerrero Azteca, Hijo De Pandemonium & Pandemonium) defeated Los Reyes del Norte (Apolo Estrada Jr., Atomic Star & Chris Stone Jr. (6-Man Tag Team Super Libre Rematch)
– Third Match: IWRG Tryout (Gravity, Lunatik Fly & Tonalli) defeated FILL IWRG (Black Dragon, Legendario & Puma de Oro) and Welcome to Mi Barrio (Hernan, Hijo De Payaso Purasanta & Payaso Purasanta Jr.) (3-Way 6-Man Tag Team Match)
– Second Match: Diosa Atenea & Satania defeated Diosa Quetzal & Bengalee (Tag Team Match)
– First Match: Caballero de Plata & Epidemia defeated Black Shadow II & Shalom (Tag Team Match)
Folks! We invite you to also follow us through our official social media accounts:
© 2021 Lucha Central
RELATED NOTE: IWRG Festival de las Mascaras at Arena Naucalpan Results (07/04/2021) 
IWRG Festival de las Mascaras at Arena Naucalpan Results (07/04/2021)