IWRG held its Festival de las Mascaras at Arena Naucalpan in Naucalpan, Estado de Mexico, in which Main Event, Canek, Canek Jr. & El Fantasma defeated Legends of Lucha Libre's Fuerza Guerrera, Hijo de Fishman & Mascara Año 2000 (6-Man Tag Team Match. Previously, IWRG executives recognized Canek for his 48-year career.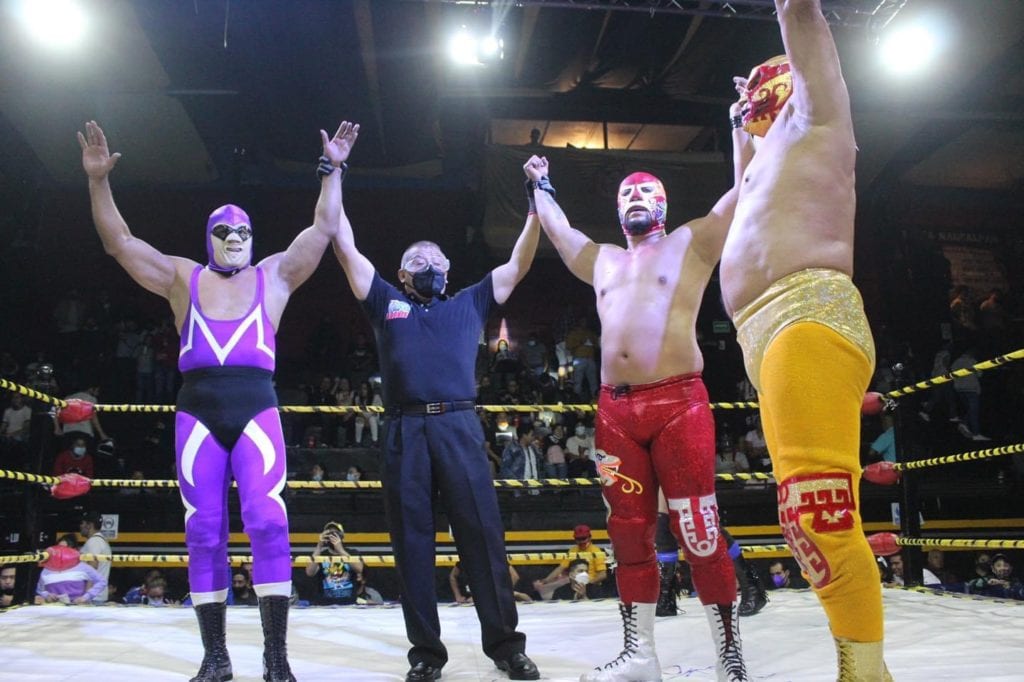 PHOTO: IWRG 
Bandido & Hijo del Alebrije defeated Aramis & Villano III Jr. and Dinamic Black & Toxin (3-Way Tag Team Match.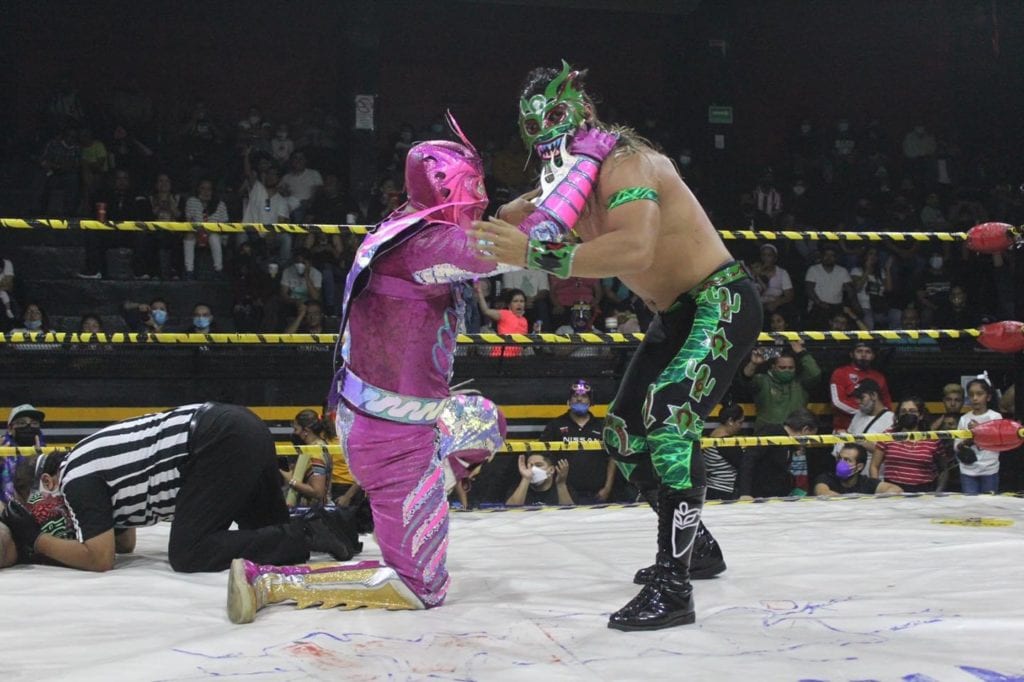 PHOTO: IWRG 
Black Terry, Dr. Cerebro & Cerebro Negro defeated Los Diabolicos in a 6-Man Tag Team Match.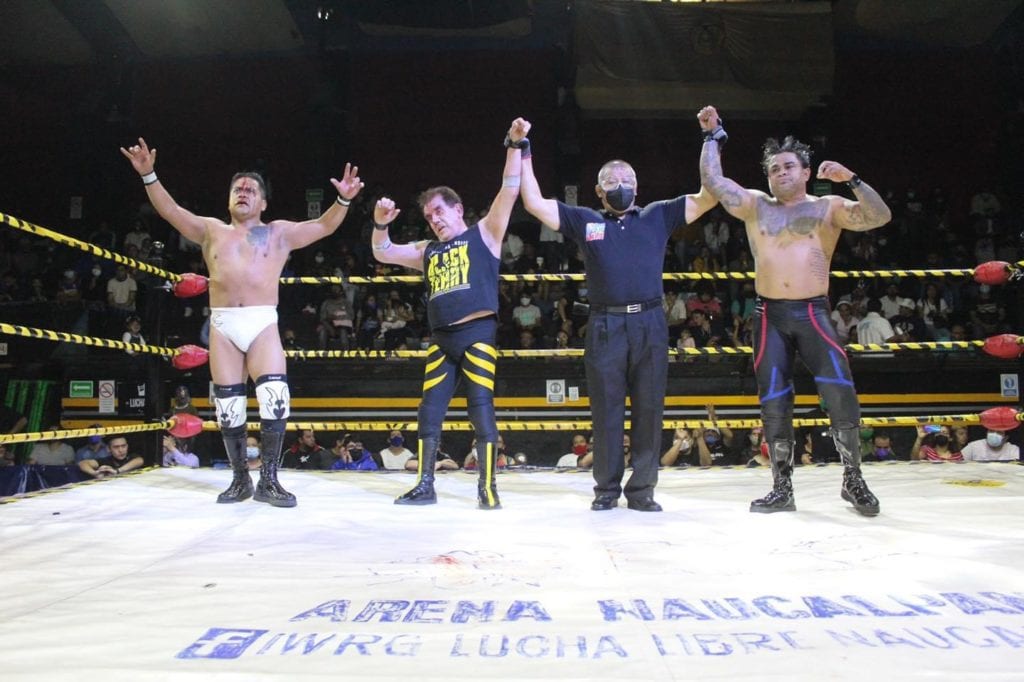 PHOTO: IWRG 
Results: 
– Main Event Match: Canek, Canek Jr. & El Fantasma defeated Legends of Lucha Libre's Fuerza Guerrera, Hijo de Fishman & Mascara Año 2000 (6-Man Tag Team Match)
– Fifth Match: Bandido & Hijo del Alebrije defeated Aramis & Villano III Jr. and Dinamic Black & Toxin (3-Way Tag Team Match)
– Fourth Match: Black Terry, Dr. Cerebro & Cerebro Negro defeated Los Diabolicos (Rocky Santana,Romano Garcia &El Gallego) (6-Man Tag Team Match)
– Third Match: El Hijo de Dos Caras, Avisman & El Pantera defeated Los Oficiales (911,AK47 & Fierro) (6-Man Tag Team Match)
– Second Match: Diosa Quetzal & Bengalee defeat Mary Caporal & Satania (Tag Team Match)
– First Match: Dick Angelo 3G & Sobredosis defeated Gravity & Puma de Oro (Tag Team Match)
Folks! We invite you to also follow us through our official social media accounts:
© 2021 Lucha Central
RELATED NOTE: IWRG Thursday Night Wrestling Show at Arena Naucalpan Results (07/01/2021) 
IWRG Thursday Night Wrestling Show at Arena Naucalpan Results (07/01/2021)