IWRG held a Thursday Night Wrestling Show at Arena Naucalpan in Naucalpan, Estado de Mexico, in which Main Event, Aster Boy & Demonio Infernal (IWRG) defeated Baby Extreme & Hijo del Espectro Jr. (Lucha Time) in a Tag Team Match. At the end of the match, Aster Boy demanded to Baby Extreme a title shot at the IWRG Intercontinental Lightweight Championship.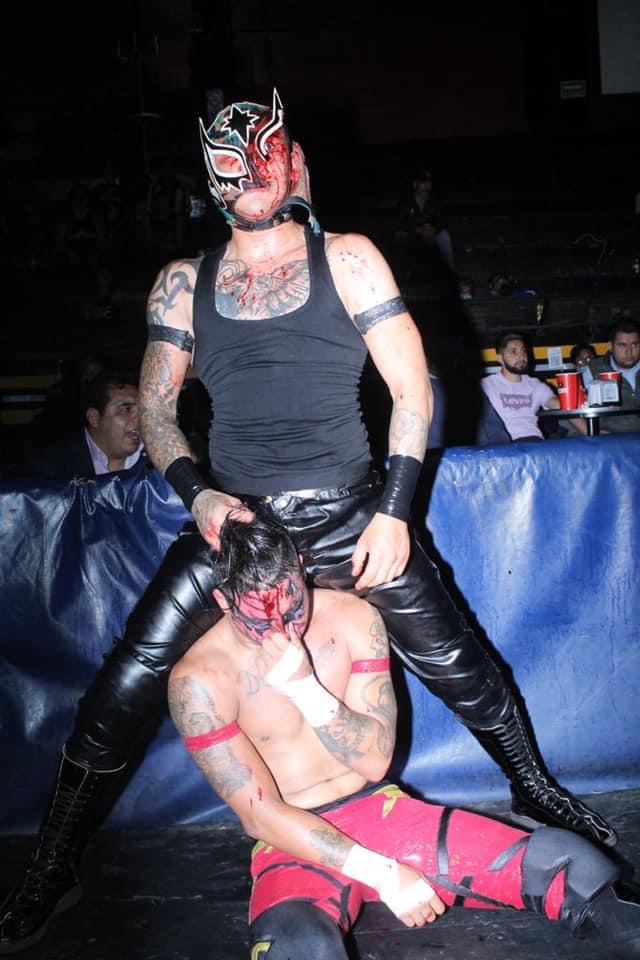 PHOTO: IWRG 
Los Bella Ciao had no mercy to defeat Las Shotas in a No Disqualification Match.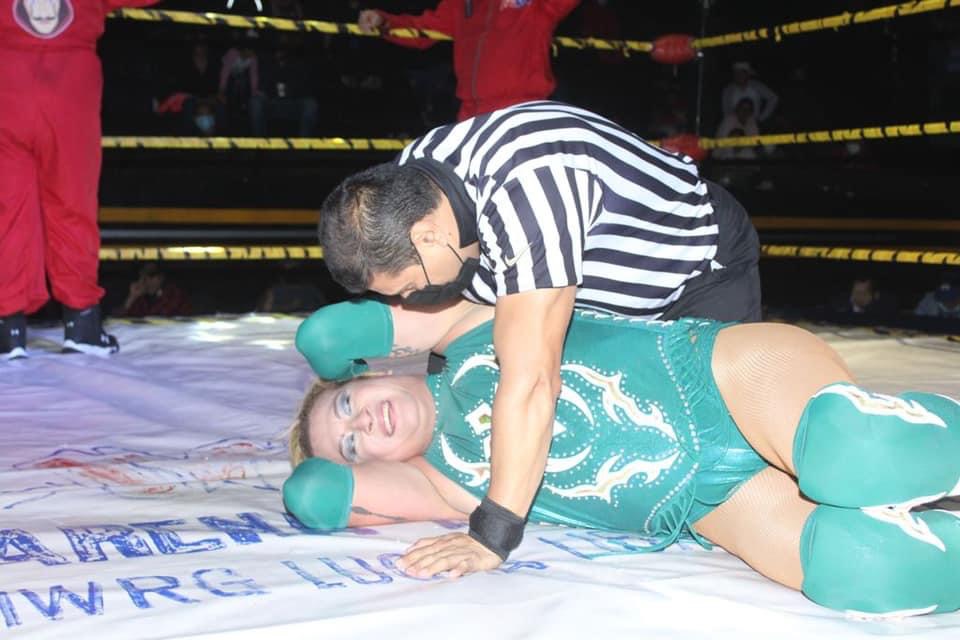 PHOTO: IWRG 
Dick Angelo 3G, Rey Halcon & Tonalli defeated Freelance,Gravity & Noicy Boy in a 6-Man Tag Team Match.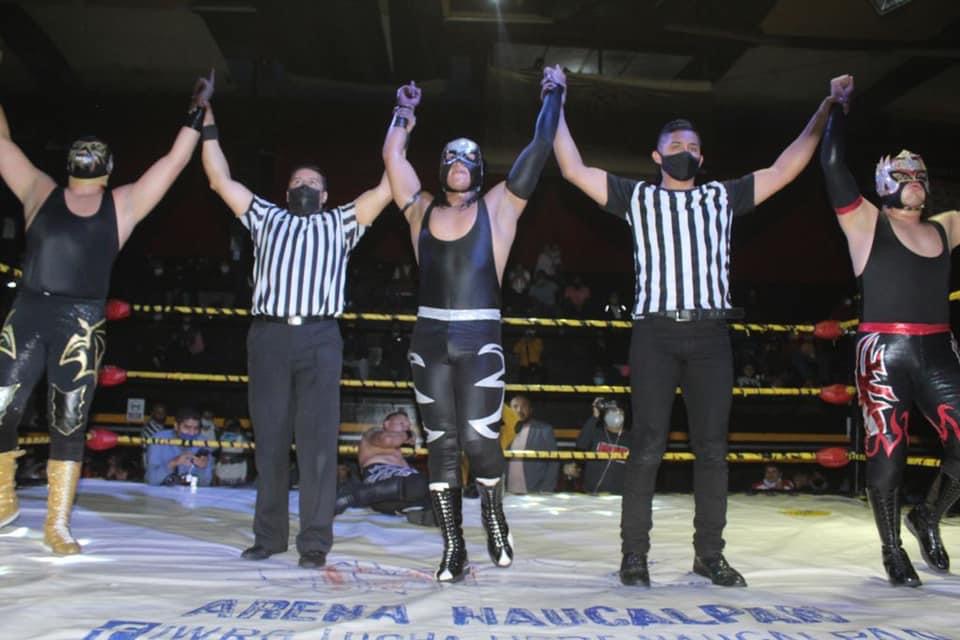 PHOTO: IWRG 
Results: 
– Main Event Match: Aster Boy & Demonio Infernal defeated Baby Extreme & Hijo del Espectro Jr. (Tag Team Match)
– Fourth Match: Los Bella Ciao (Guadalajara, Monterrey & Sinaloa) defeated Las Shotas (Pasion Kristal, Jessy Ventura & Diva Salvaje) (No Disqualification Match)
– Third Match: Dick Angelo 3G, Rey Halcon & Tonalli defeated Freelance,Gravity & Noicy Boy (6-Man Tag Team Match)
– Second Match: Black Dragon & Death Metal defeated Caballero de Plata & Hellboy (Tag Team Match)
– First Match: Baby Star & Halcon Magico defeated Black Shadow II & Comando Negro Jr. (Tag Team Match)
Folks! We invite you to also follow us through our official social media accounts:
© 2021 Lucha Central
RELATED NOTE: IWRG Sunday Show at Arena Naucalpan (05/09/2021)