IWRG held its traditional Sunday Show at Arena Naucalpan in Naucalpan, Estado de Mexico, in which Main Event, Hijo de Canis Lupus won the IWRG Rey de Ring Championship after beating DMT Azul  by disqualification. La Joya de la Lucha Libre applied a Martinete thus causing his disqualification, at the end of the match Puma King joined DMT Azul to continue punishing the winner, being rescued by Los Negociantes.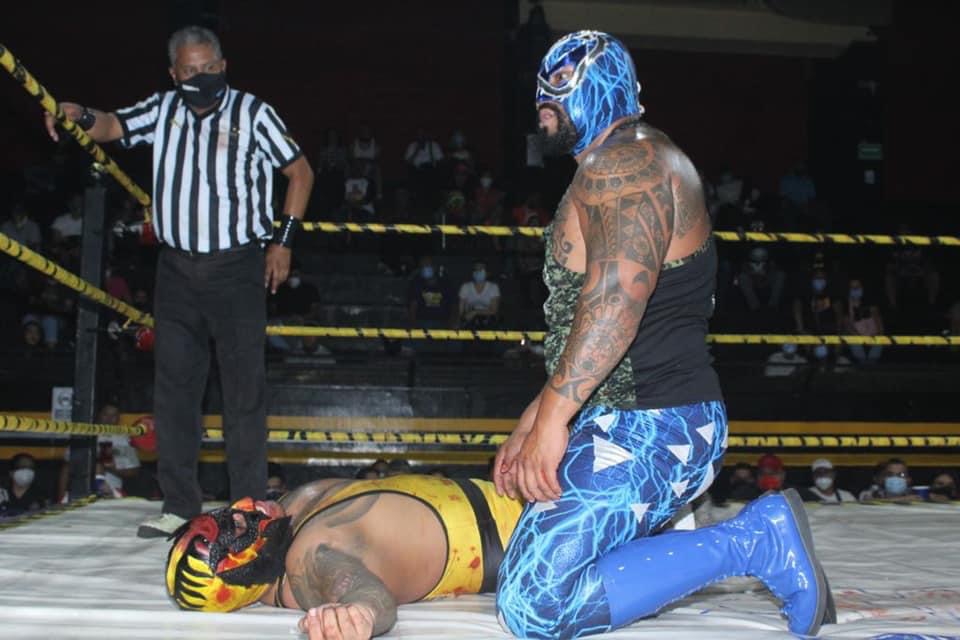 PHOTO: IWRG 
Dragon Bane retained the IWRG Rey del Aire Championship against Ninja Mack in a Title Match.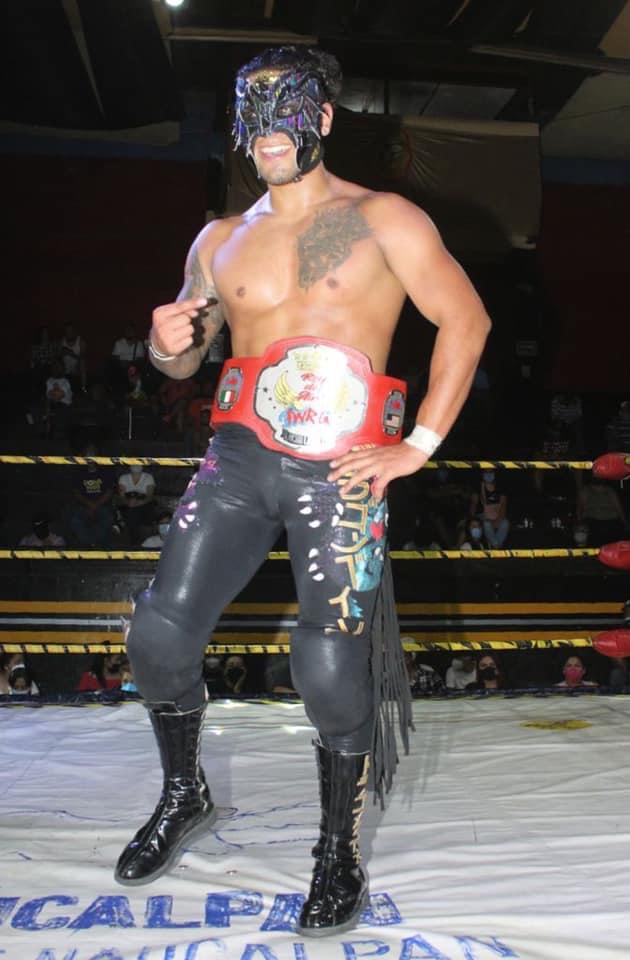 PHOTO: IWRG 
Fresero Jr., Demonio Infernal & Fulgor I advanced to the next round of the Estado de Mexico Trios Championship Tournament after beating Super Nova, Fuerza Guerrera NG & AS Charro NG.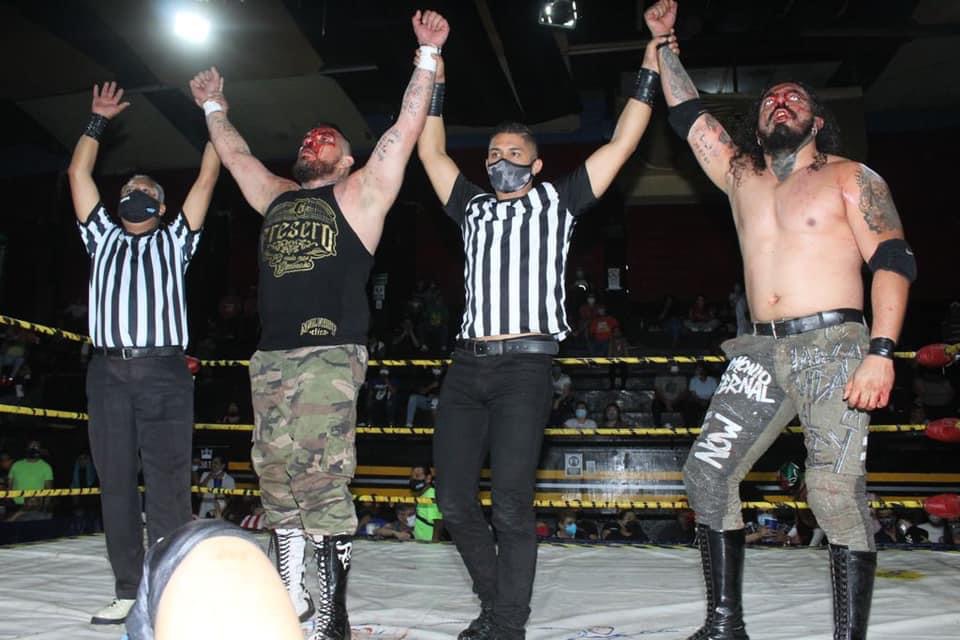 PHOTO: IWRG 
Results: 
– Main Event Match: Hijo de Canis Lupus defeated Diamante Azul (IWRG Rey de Ring Championship Match)
– Fifth Match: Dragon Bane defeated Ninja Mack (IWRG Rey del Aire Championship Match)
– Fourth Match: Fresero Jr., Demonio Infernal & Fulgor I defeated Super Nova, Fuerza Guerrera NG & AS Charro NG (Estado de Mexico Trios Championship Tournament Match)
– Third Match:Toxin, Fly Warrior & Tonalli defeated Aster Boy, Baby Xtreme & Jimmy (6-Man Tag Team Match)
– Second Match: Lunatik Xtreme & Sobredosis defeated Lundatik Fly & Legendario (Tag Team Match)
– First Match: Lady Lee & Cyber defeated Lady Candy & Hell Boy (Tag Team Match)
Folks! We invite you to also follow us through our official social media accounts:
© 2021 Lucha Central
RELATED NOTE: IWRG Thursday Night Wrestling Show at Arena Naucalpan (05/06/2021) 
IWRG Thursday Night Wrestling Show at the Arena Naucalpan (05/06/2021)