IWRG held a Thursday Night Wrestling Live Show at Arena Naucalpan in Naucalpan, Estado de Mexico, in which Main Event, Gianna Valletta,Medico Brujo & Sick Boy defeated Diva Salvaje, Jessy Ventura & Estrella Divina by pinfall with a Superplex from the IWRG Intercontinental Heavyweight Champion on Jessy Ventura in a 6-Person Tag Team Match.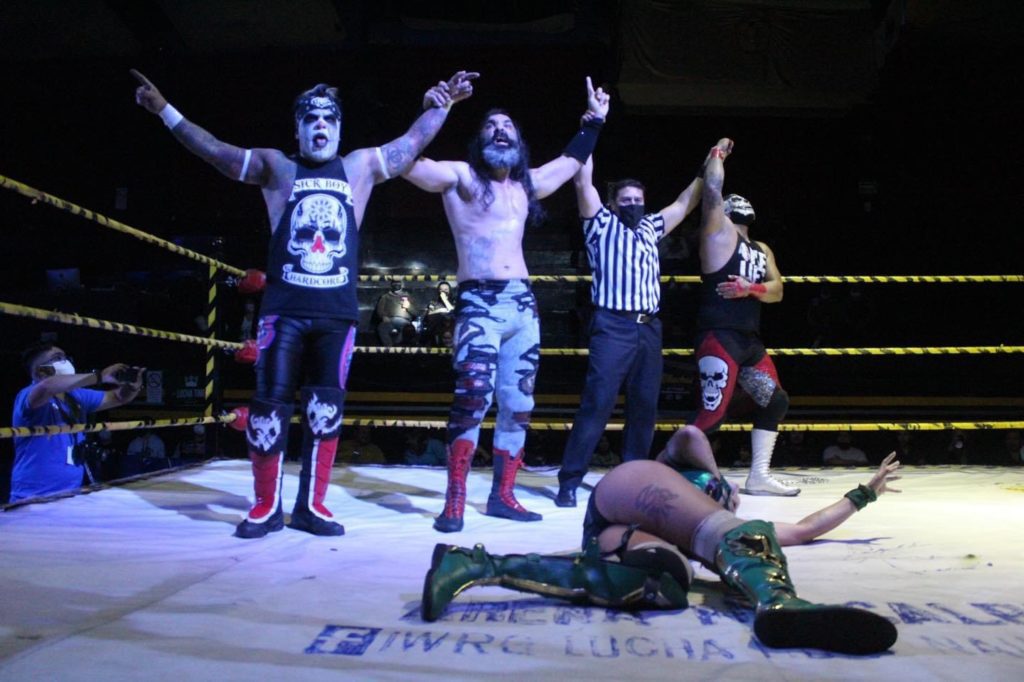 PHOTO: IWRG 
Hijo del Alebrije defeated Hijo del Pirata Morgan by disqualification in a Title Match for the IWRG Junior de Juniors Championship. Originally the referee had given the victory to Hijo del Pirata Morgan, but realizing that him had stripped Alebrije of his mask, he rectified the result in favor of La Artesania Humana.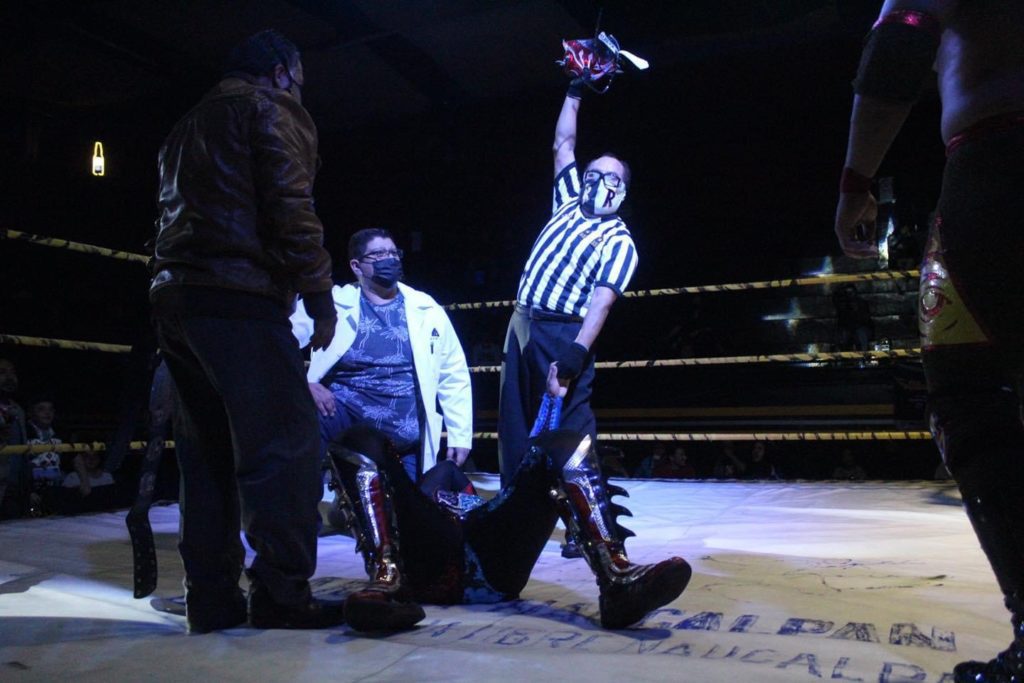 PHOTO: IWRG 
Karaoui defeated Avisman and Mafioso by submission in a 3-Way Match.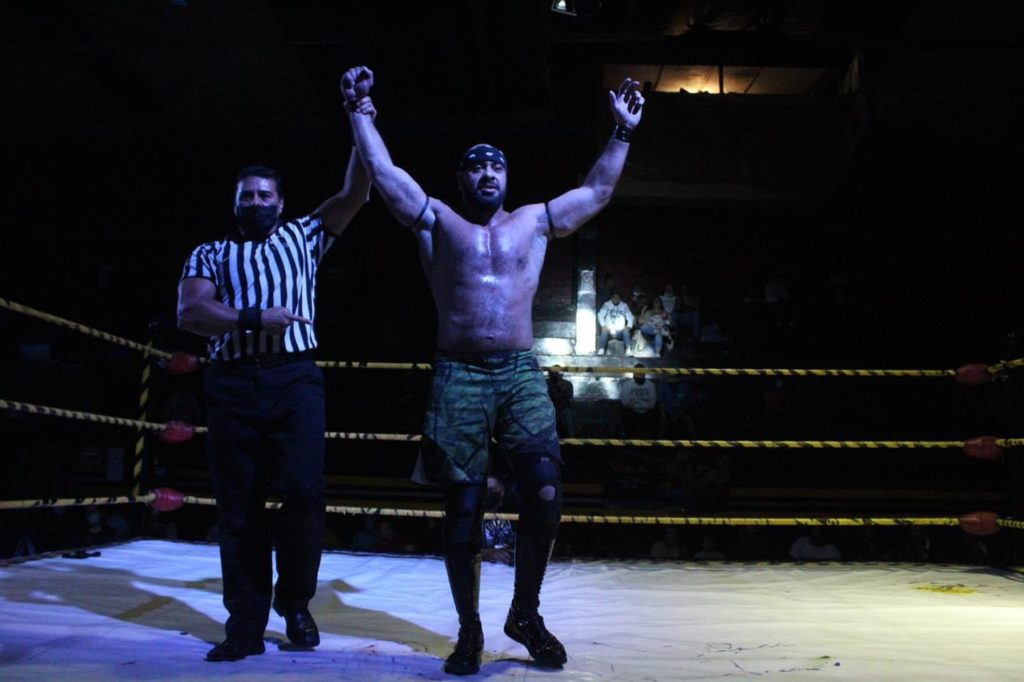 PHOTO: IWRG 
Results: 
– Main Event Match: Gianna Valletta,Medico Brujo & Sick Boy defeated Diva Salvaje, Jessy Ventura & Estrella Divina (6-Person Tag Team Match)
– Fourth Match: Hijo del Alebrije (C) defeated Hijo del Pirata Morgan by disqualification (IWRG Junior de Juniors Championship Match)
– Third Match: Karaoui defeated Avisman and Mafioso by submission (3-Way Match)
– Second Match: Caballero de Plata & Legendario defeated Fly Warrior &Hijo Del Estudiante (Tag Team Match)
– First Match: Rey Halcon defeated Sol (Single Match)
Folks! We invite you to also follow us through our official social media accounts:
© 2021 Lucha Central
RELATED NOTE: IWRG Sunday Live Show: Heavyweight Battle Royal at Arena Naucalpan Results (09/05/2021)
IWRG Sunday Live Show: Heavyweight Battle Royal at Arena Naucalpan Results (09/05/2021)