IWRG held its traditional Sunday Live Show: Heavyweight Battle Royal at Arena Naucalpan in Naucalpan, Estado de Mexico, in whose Main Event, Gianni Valletta won the IWRG Intercontinental Heavyweight Championship in a 11-Man Heavyweight Battle Royal. Veneno was injured during the match and had to be removed on a stretcher.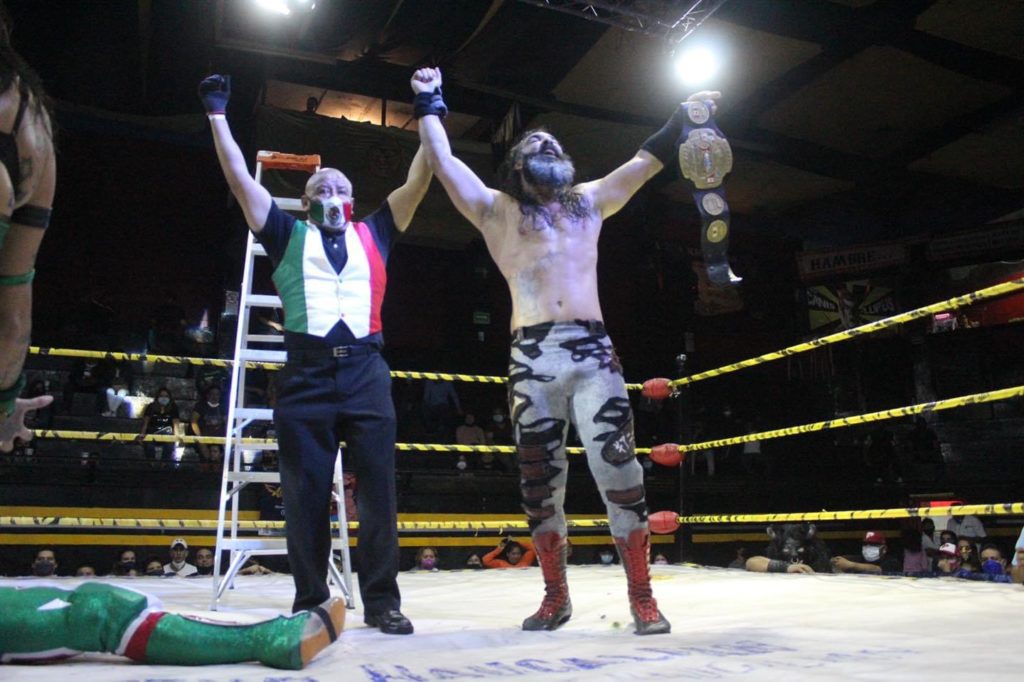 PHOTO: IWRG 
Toxin retained the IWRG Mexico Championship after beating Jessy Ventura by pinfall with a Bastard One in a Title Match.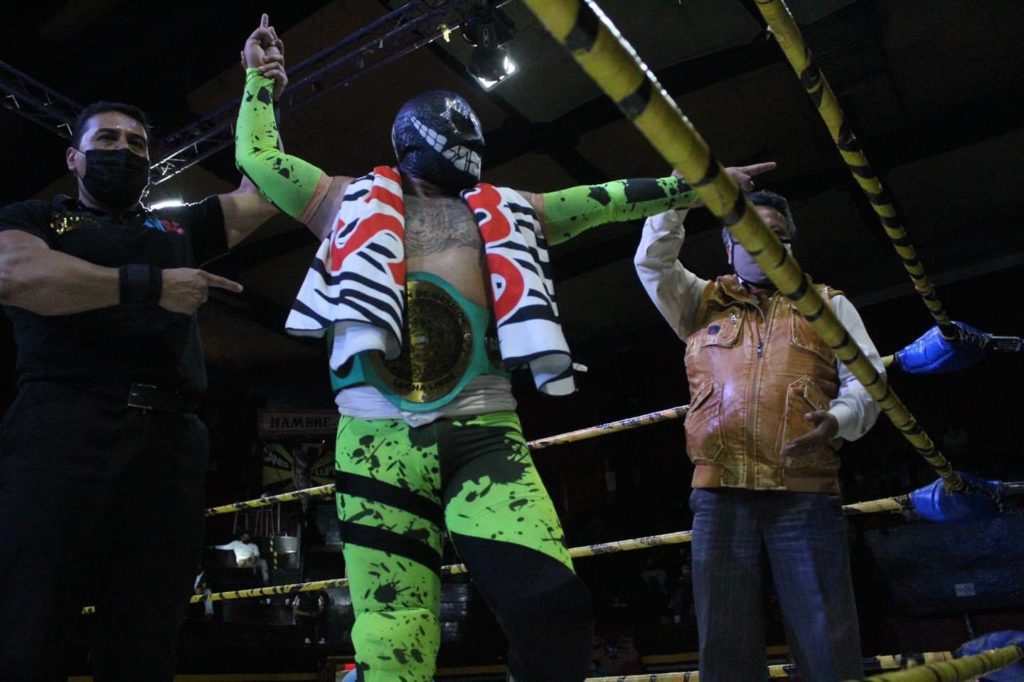 PHOTO: IWRG 
Big Boy, Big Chicoche & Big Mike defeated Fly Warrior, Medico Brujo & Sick Boy by disqualification in a 6-Man Tag Team Match.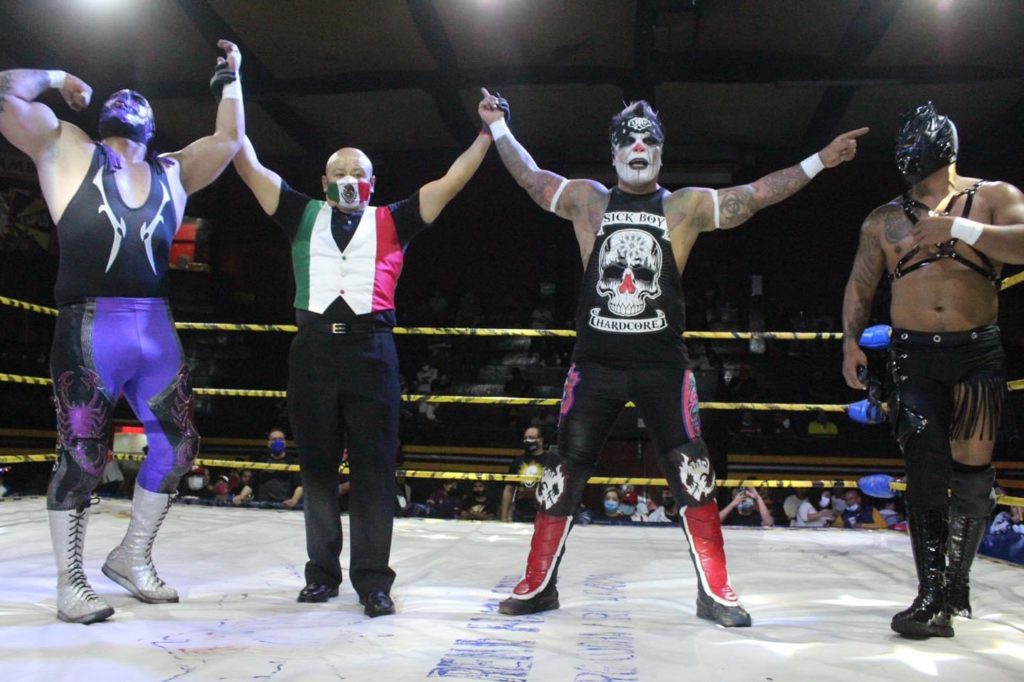 PHOTO: IWRG 
Results: 
– Main Event Match: Gianni Valletta defeated Villano V Jr., Estrella Divina, Hijo del Espectro Jr., Black Taurus, Hijo del Dr. Wagner Jr., Galeno del Mal, Diva Salvaje, Heddi Karaoui, El Mafioso and Veneno (11-Man Heavyweight Battle Royal for the IWRG Intercontinental Heavyweight Championship)
– Sixth Match: Toxin defeated Jessy Ventura (IWRG Mexico Championship Match)
– Fifth Match: Big Boy, Big Chicoche & Big Mike defeated Fly Warrior, Medico Brujo & Sick Boy by disqualification (6-Man Tag Team Match)
– Fourth Match: Super Nova, As Charro NG & Fuerza Guerrera NG defeated Puma de Oro, Halloween Jr. & Principe Puma (6-Man Tag Team Match)
– Third Match: Diosa Atenea, Lolita & Satania defeated Baronessa, Diosa Quetzal & Bengalee (6-Woman Tag Team Match)
– Second Match: Tortuga Negra I & Tortuga Negra II defeated Aster Boy & Tortuga Leo (Tag Team Match)
– First Match: Rey Halcon Jr. defeated Noicy Boy (Single Match)
Folks! We invite you to also follow us through our official social media accounts:
© 2021 Lucha Central
RELATED NOTE: IWRG Thursday Night Wrestling Live Show at Arena Naucalpan Results (09/02/2021)
IWRG Thursday Night Wrestling Live Show at Arena Naucalpan Results (09/02/2021)