IWRG held a Thursday Night Wrestling Live Show at Arena Naucalpan in Naucalpan, Estado de Mexico, in which Main Event, Tyson Maddux, Hijo del Fishman & Estrella Divina defeated Hijo del Espectro Jr., Diva Salvaje & Jessy Ventura by pinfall with a package of Maddux on Hijo del Espectro Jr. in a 6-Man Tag Team Match, the referee did not notice that Maddux stripped Espectro of his mask. Espectro was upset by the result so he attacked Jessy Ventura, having to be rescued by Hijo del Alebrije. At the end of the match, the IWRG Junior of Juniors Champion announced that he will soon travel to Japan to represent IWRG in Pro Wrestling NOAH.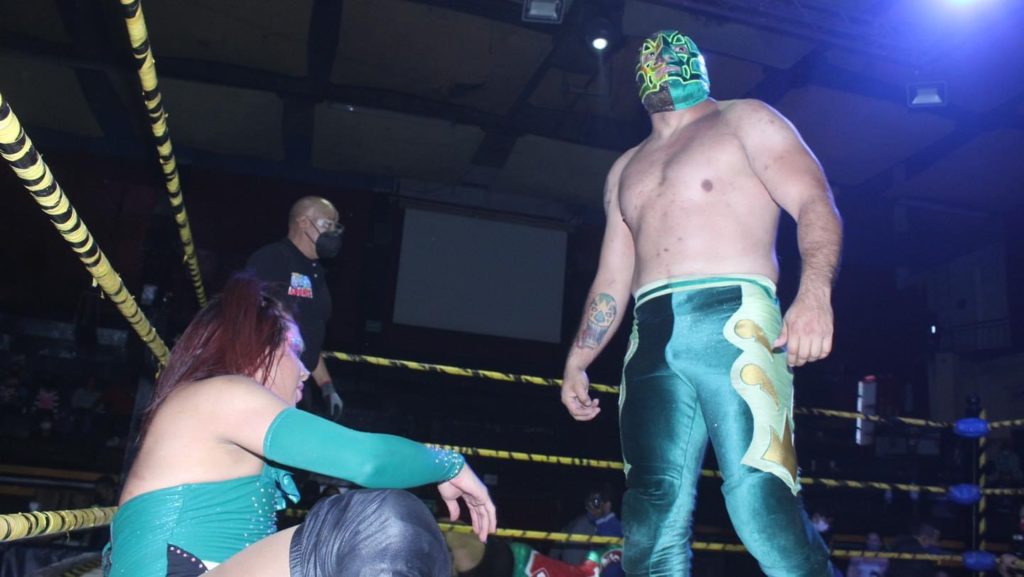 PHOTO: IWRG
Team FILL won the IWRG Copa High Power after beating Team Try Out by pinfall with 450 splash from Aster Boy on Puma de Oro in a 10-Man Tag Team Match.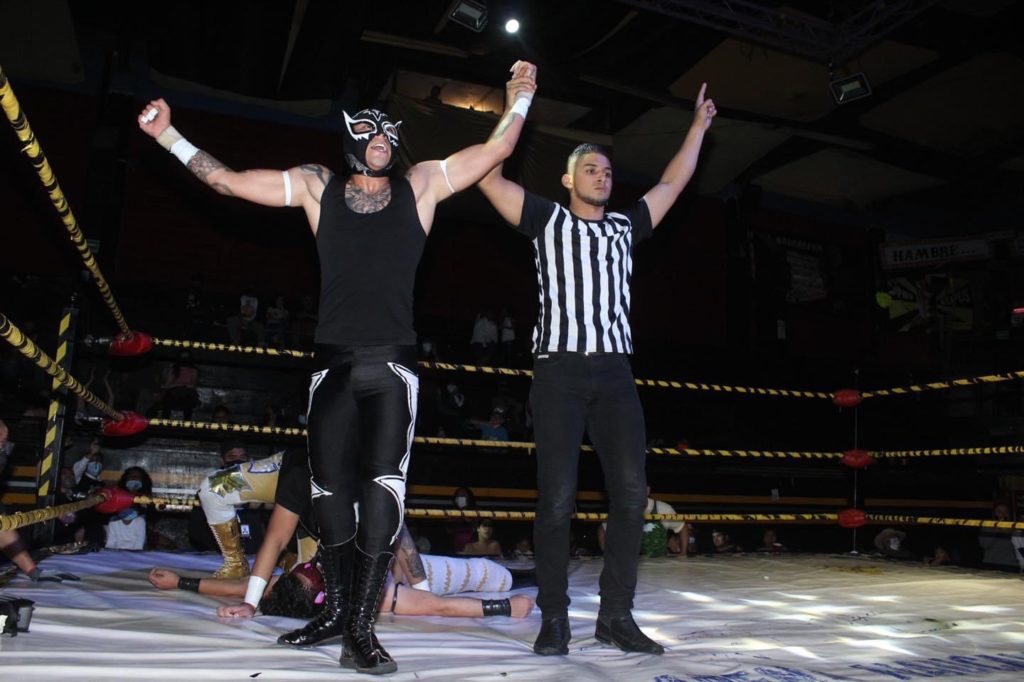 PHOTO: IWRG
La Pandemia defeated Aster Boy, Legendario & Noicy Boy by pinfall with a Moonsault from Pandemonium and Pandemonium Jr. on Legendario and Noicy Boy in a 6-Man Tag Team Match.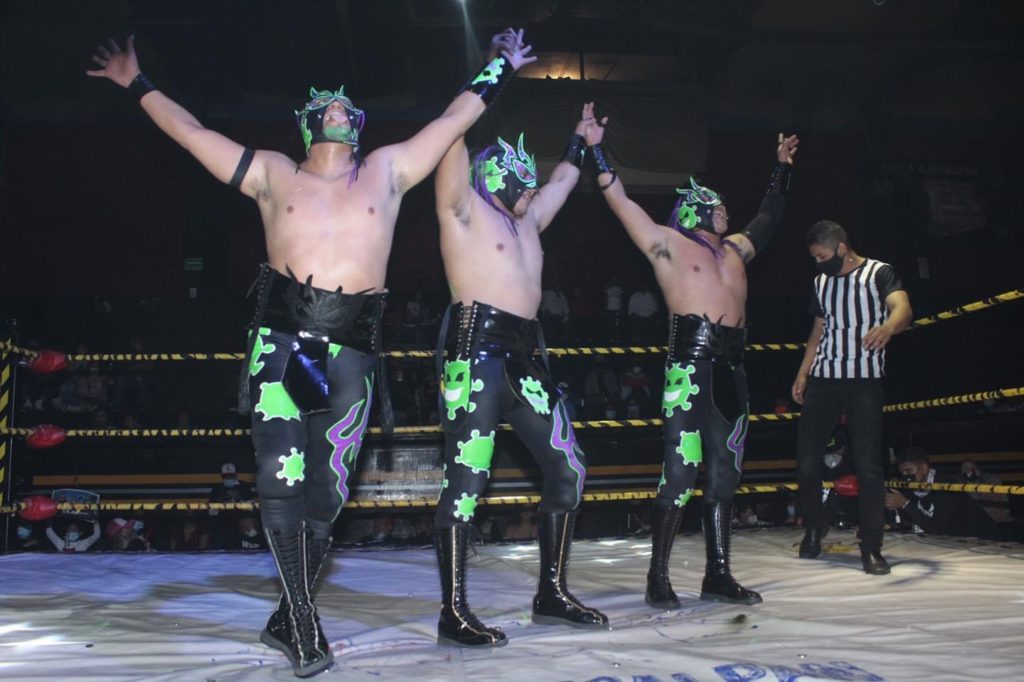 PHOTO: IWRG
Results: 
– Main Event Match: Tyson Maddux, Hijo del Fishman & Estrella Divina defeated Hijo del Espectro Jr., Diva Salvaje & Jessy Ventura (6-Man Tag Team Match)
– Fourth Match:Team Try Out (Caballero de Plata, Kenji, Sol, Hellboy & Aster Boy) defeated Team FILL (Puma de Oro, Dick Angelo 3G, Chef Benito, Rey Halcon & Lunatik Xtreme) defeated (10-Man Tag Team Match for the IWRG Copa High Power) 
– Third Match: La Pandemia (Pandemonium, Hijo Del Pandemónium & Pandemónium Jr.) defeated Aster Boy, Legendario & Noicy Boy (6-Man Tag Team Match)
– Second Match: Amazonika & Satania defeated Bengalee & Kariel (Tag Team Match)
– First Match: Black Shadow II defeated Spider Fly (Single Match)
Folks! We invite you to also follow us through our official social media accounts:
© 2021 Lucha Central
RELATED NOTE: IWRG Sunday Live Show at Arena Naucalpan Results (07/25/2021)