IWRG held its traditional Sunday Show at Arena Naucalpan in Naucalpan, Estado de Mexico, in whose Main Event, Hijo Del Vikingo, Tonalli & Diosa Atenea defeated the ROH World Champion Bandido, the IWRG Junior de Juniors Champion Hijo del Alebrije and Diosa Quetzal by pinfall in a 6-Person Tag Team Match. Atenea took advantage of the referee's distraction to attack Quetzal with a chain and then apply a painful Michinoku Driver.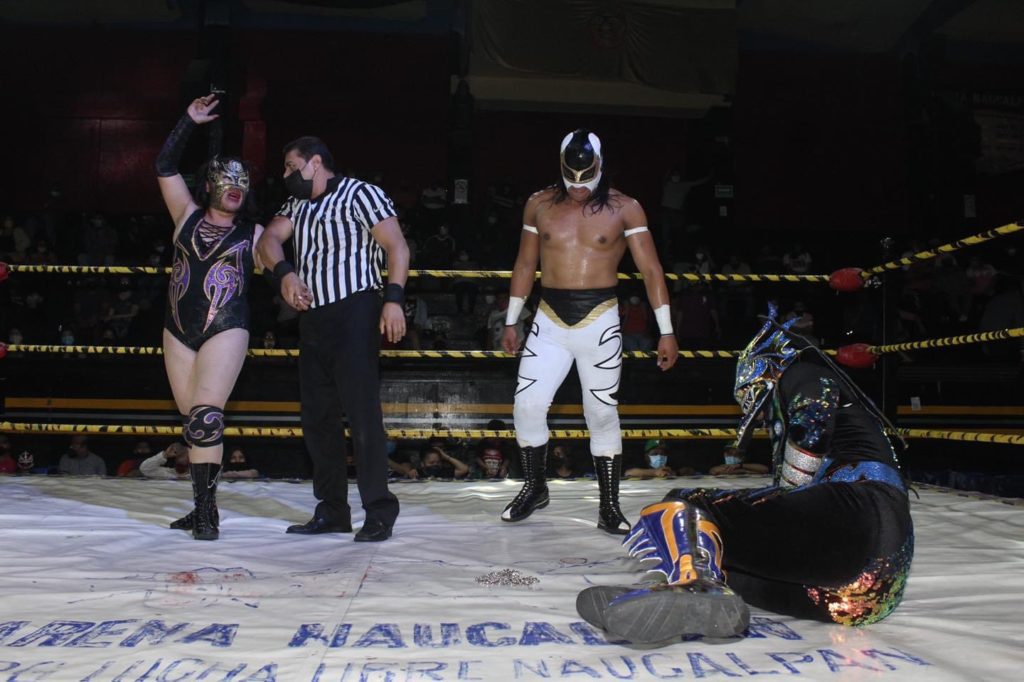 PHOTO: IWRG
Asterboy & Puma de Oro defeated Fly Warrior & Villano III Jr. in a Tag Team Match, Puma accidentally stripped Villano of his mask, but took advantage of the referee's distraction to win the match. At the end of the match, Villano was upset by the result for which he challenged Puma to a Title Match for the IWRG Intercontinental Lightweight Championship. Puma answered the challenge with another challenge, a Winner Take All Match where he asked that the AULL Welterweight Championship also be on the line, Villano rejected the challenge.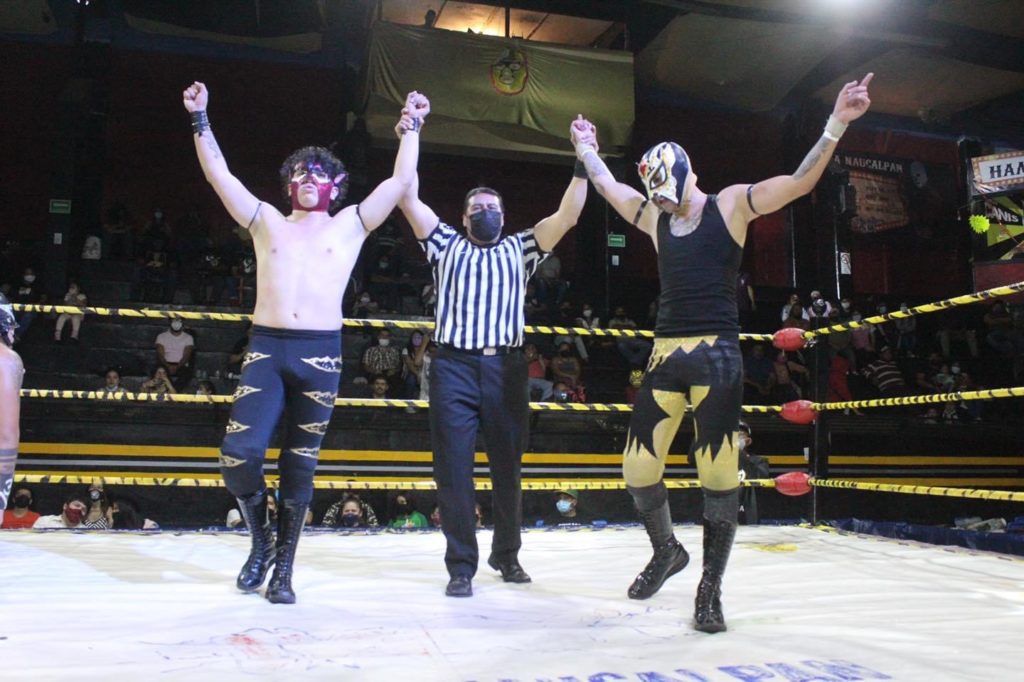 PHOTO: IWRG
Alas de Oro, Alas De Plata & Freelance defeated Karaoui, Ra-Zhata & Shil-Ka by pinfall with Driver from Alas de Oro on Ra-Zhata and a Canadian Destroyer from Alas de Plata on Shil-Ka in a 6-Man Tag Team Match.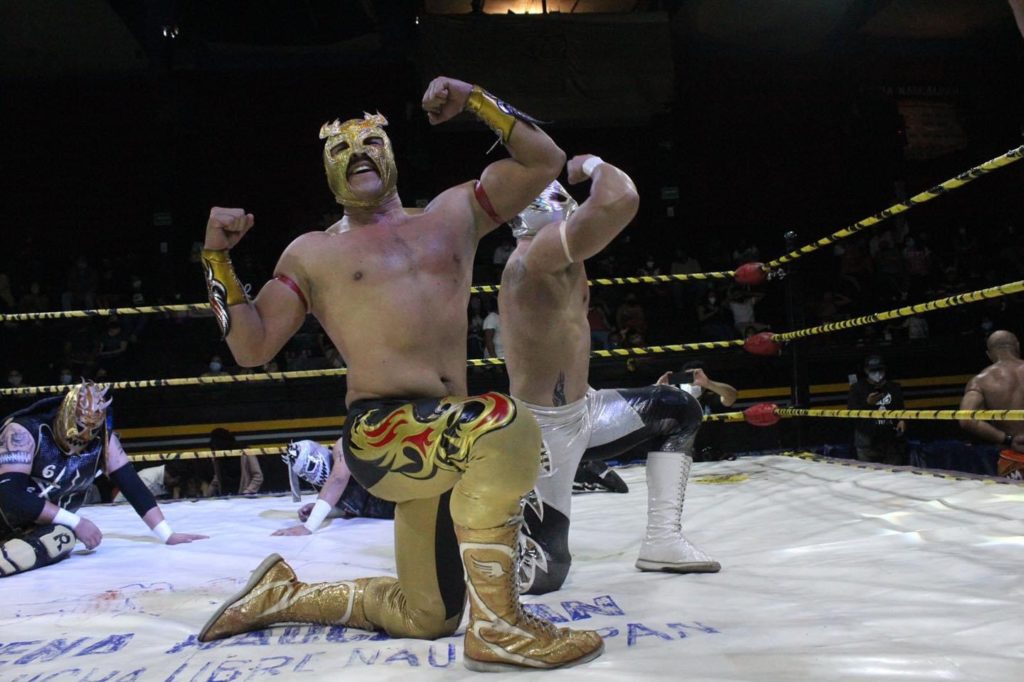 PHOTO: IWRG
Results: 
– Main Event Match: Hijo Del Vikingo, Tonalli & Diosa Atenea defeated Bandido, Hijo del Alebrije & Diosa Quetzal (6-Person Tag Team Match)
– Fifth Match: Asterboy & Puma de Oro defeated Fly Warrior & Villano III Jr. (Tag Team Match)
– Fourth Match: Alas de Oro, Alas De Plata & Freelance defeated Karaoui, Ra-Zhata & Shil-Ka (6-Man Tag Team Match)
– Third Match: Hijo del Pantera & Pantera Jr. defeated Iron Kid & Noisy Boy (Tag Team Match)
– Second Match: Satania & Therius defeated Bengalee & Karisma (Tag Team Match)
– First Match: Caballero de Plata & Hellboy defeated Cyber & Sobredosis (Tag Team Match)
Folks! We invite you to also follow us through our official social media accounts:
© 2021 Lucha Central
RELATED NOTE: IWRG Thursday Night Wrestling at Arena Naucalpan Results (07/22/2021)
IWRG Thursday Night Wrestling at Arena Naucalpan Results (07/22/2021)