IWRG held a Thursday Night Wrestling: Caravana de Campeones at Arena Naucalpan in Naucalpan, Estado de Mexico, in which Main Event, Hijo del Alebrije won the IWRG Junior de Juniors Championship after beating Hijo del Espectro Jr. in a Title Match. At the end of the match, La Mascara, Bugambilia and Tonina Jackson Jr. attacked the champion, El Papi de Papis took the microphone ensuring Robles Patron Promotions would arrive to invade IWRG.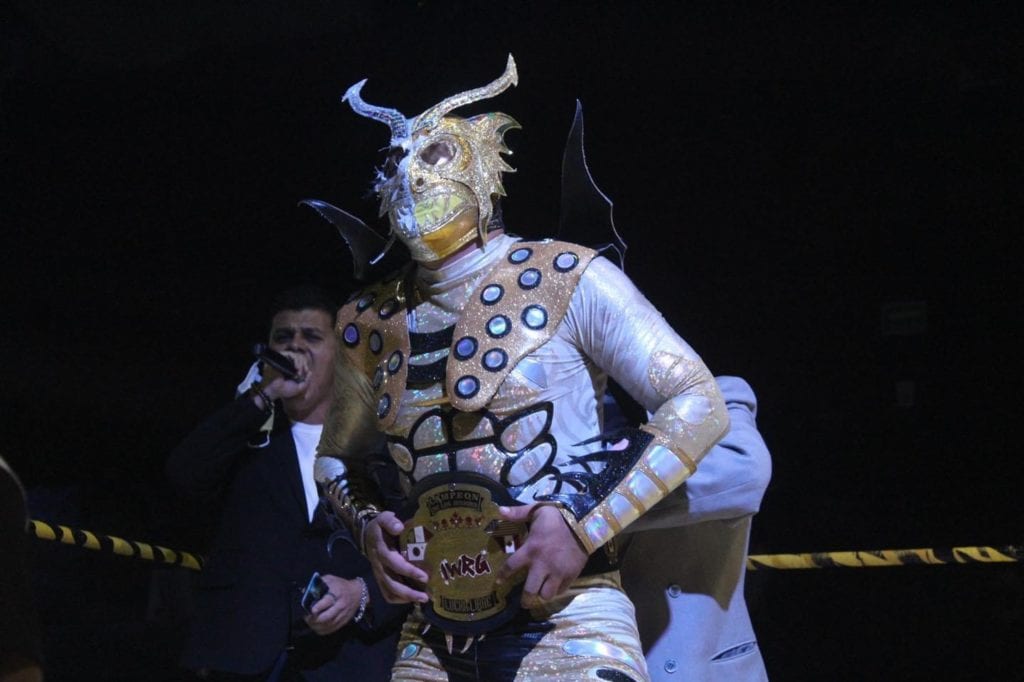 PHOTO: IWRG
Villano III Jr. got his first title defense as AULL Welterweight Champion against Dr. Cerebro in a Title Match.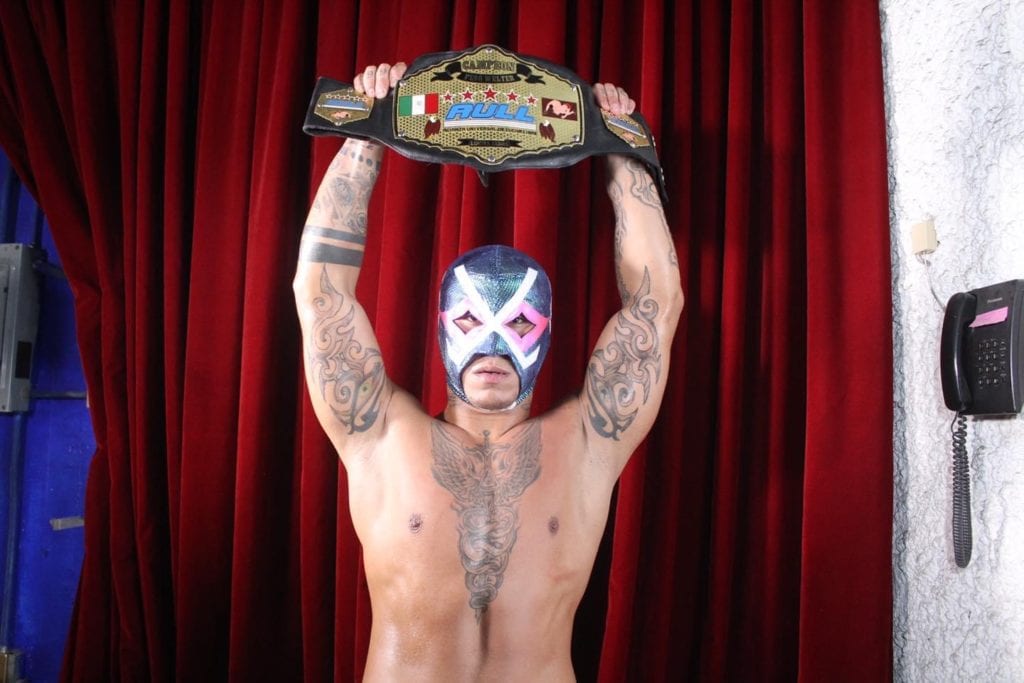 PHOTO: IWRG
Toxin retained the IWRG Mexico Championship against Tonalli in a Match. In this way, El Bastardo got his third successful title defense.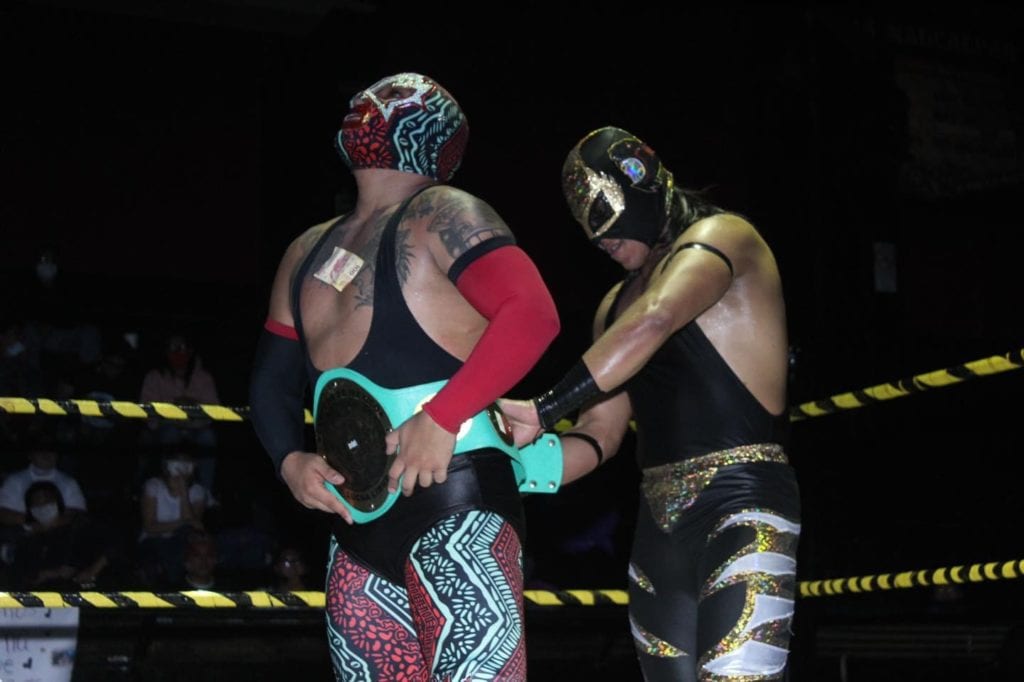 PHOTO: IWRG
Puma de Oro won the IWRG Intercontinental Lightweight Championship after beating Baby Star, Sobredosis, Noicy Boy, Mr. Puma, Lunatic Xtreme, Redimido, Aster Boy, Puma de Oro in a 9-Way Match.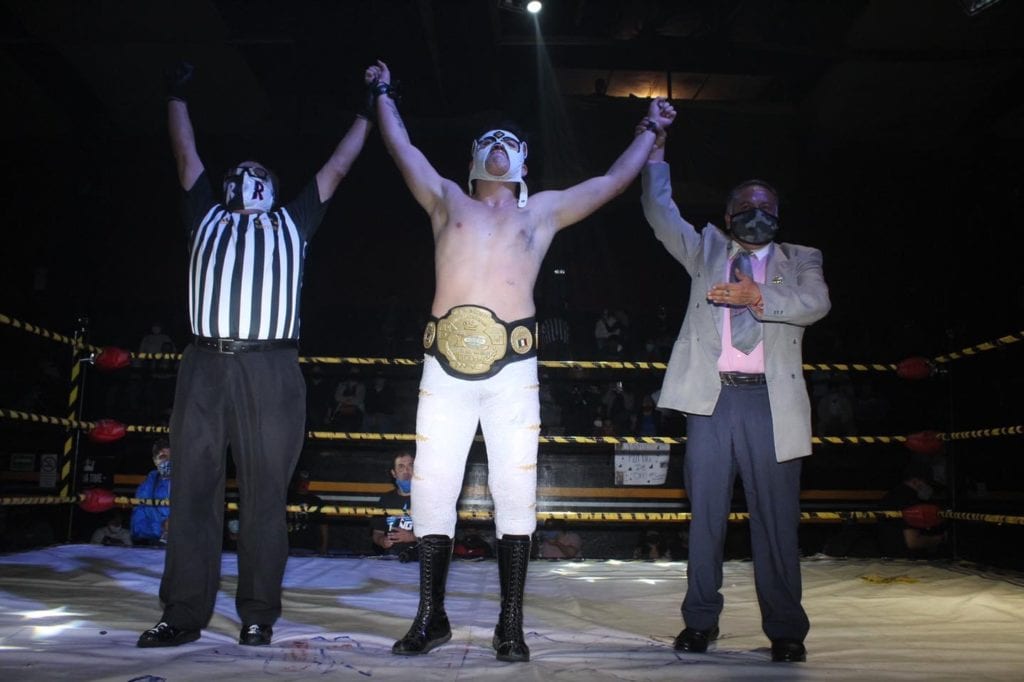 PHOTO: IWRG
Results: 
– Main Event Match: Hijo del Alebrije defeated Hijo del Espectro Jr. (C) (IWRG Junior de Juniors Championship Match)
– Fourth Match: Villano III Jr. (C) defeated Dr. Cerebro (AULL Welterweight Championship Match) 
– Third Match: Toxin defeated Tonalli (IWRG Mexico Championship Match)
– Second Match: Puma de Oro defeated Baby Star, Sobredosis, Noicy Boy, Mr. Puma, Lunatic Xtreme, Redimido, Aster Boy, Puma de Oro (9-Way Match for the IWRG Intercontinental Lightweight Championship)
– First Match: Diosa Atenea & Satania defeated Sussi Love &Theirus (Tag Team Match)
Folks! We invite you to also follow us through our official social media accounts:
© 2021 Lucha Central
RELATED NOTE: IWRG Sunday Show at Arena Naucalpan Results (07/11/2021)