IWRG held its traditional Sunday Show at Arena Naucalpan in Naucalpan, Estado de Mexico, in which Main Event, Hijo De Dos Caras, Octagon Jr. & Mamba defeated Canek Jr., King Charro & Tonalli with Spanish Fly from Octagon Jr. on Tonalli and Michinoku Drive from Mamba on King Charro in a 6-Man Tag Team Match. In the match, Canek Jr. challenged Hijo de Dos Caras to a single match.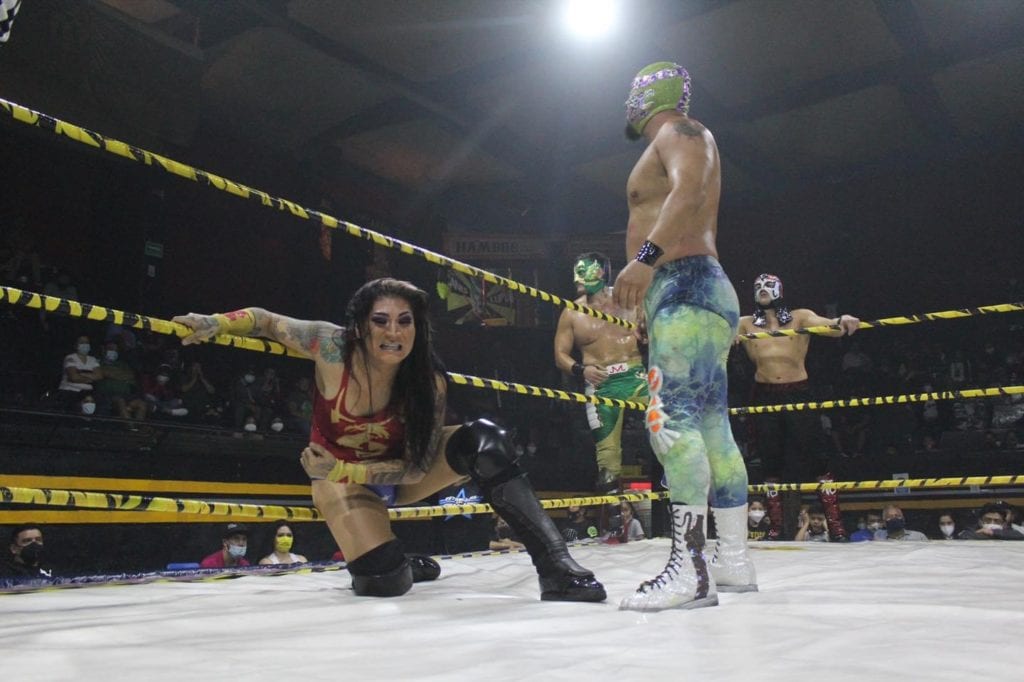 PHOTO: IWRG 
The Tag Team Match between Hijo del Alebrije & Puma de Oro Vs. IWRG Mexico Champion Toxin & Villano III Jr. ended in a draw by double count-​out. At the end of the match, Hijo del Alebrije said that in case Toxin retains the title on Thursday he will ask for a title match.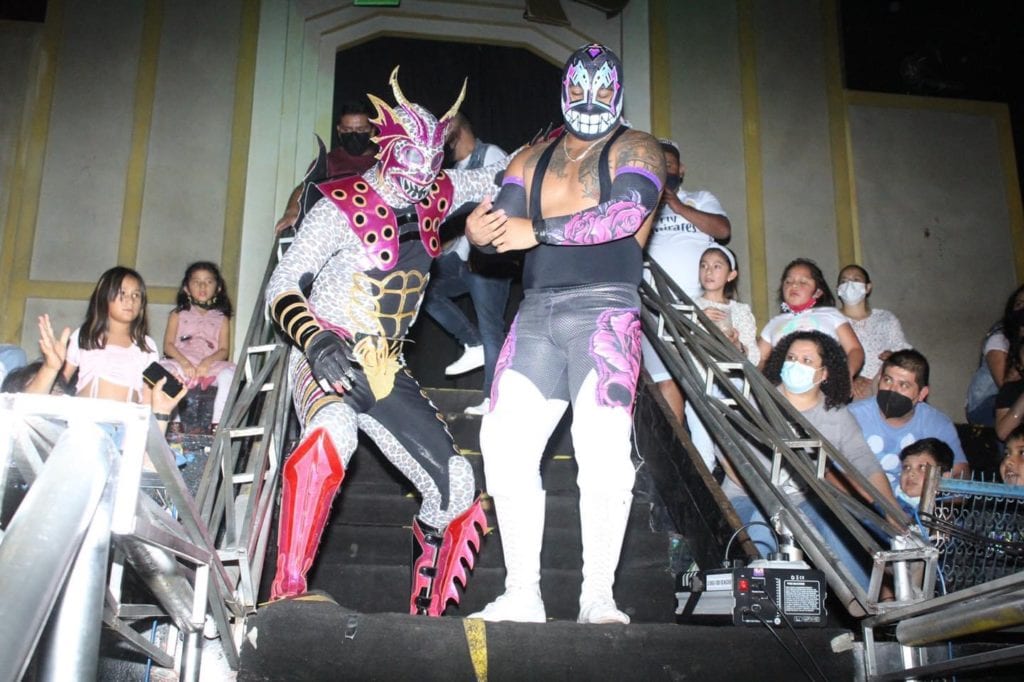 PHOTO: IWRG 
Hijo del Pantera, El Pantera & Pantera Jr. defeated Black Terry, Death Metal & Zumbi by submission in a 6-Man Tag Team Match.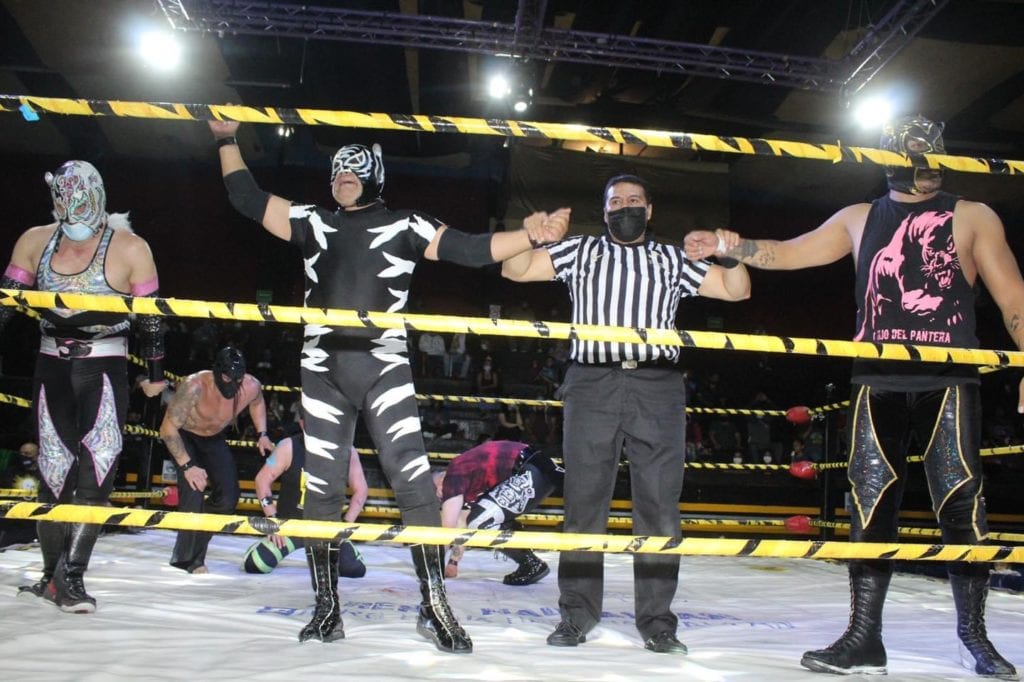 PHOTO: IWRG 
Results: 
– Main Event Match: Hijo De Dos Caras, Octagon Jr. & Mamba defeated Canek Jr., King Charro & Tonalli (6-Man Tag Team Match)
– Fifth Match: Hijo del Alebrije & Puma de Oro Vs. Toxin & Villano III Jr. ended in a draw (Tag Team Match)
– Fourth Match: Hijo del Pantera, El Pantera & Pantera Jr. defeated Black Terry, Death Metal & Zumbi by submission (6-Man Tag Team Match)
– Third Match: Corsario Negro Jr. & Drako defeated Dr. Cerebro & Freelance (Tag Team Match)
– Second Match: Alas de Oro & Alas De Plata defeated Iron Kid & Noicy Boy and Lunatik Xtreme & Sobredosis (3-Way Tag Team Match)
– First Match: Baby Star Jr. defeated Black Shadow II (Single Match)
Folks! We invite you to also follow us through our official social media accounts:
© 2021 Lucha Central
RELATED NOTE: IWRG Thursday Night Wrestling Show at Arena Naucalpan Results (07/08/2021)
IWRG Thursday Night Wrestling Show at Arena Naucalpan Results (07/08/2021)