IWRG held its traditional Sunday Show: Día del Padre at Arena Naucalpan in Naucalpan, Estado de Mexico, in which Main Event, Abismo Negro Jr., Mamba & Maximo defeated Aeroboy, Hijo del Alebrije & Jessy Ventura in a 6-Man Tag Team Match. Abismo Negro Jr. got a controversy victory for Team AAA by delivering a low blow to Hijo del Alebrije. At the end of the match, Hijo del Alebrije demanded a rematch with Abismo Negro Jr. but in Super Libre.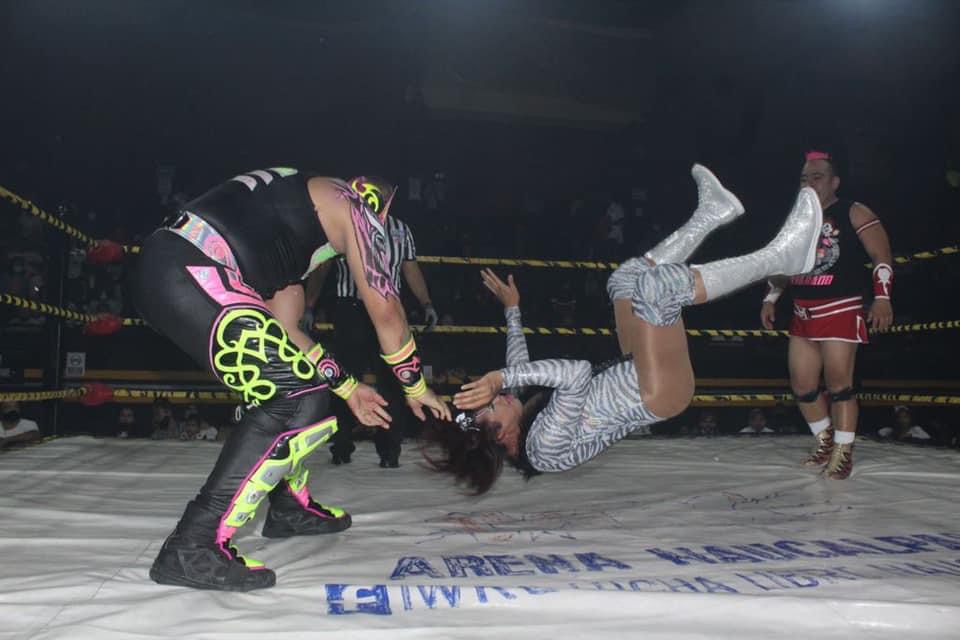 PHOTO: IWRG
Dr. Cerebro, Freelance & Puma de Oro defeated Dinamic Black, Fly Warrior & Super Nova by pinfall in a 6-Man Tag Team Match.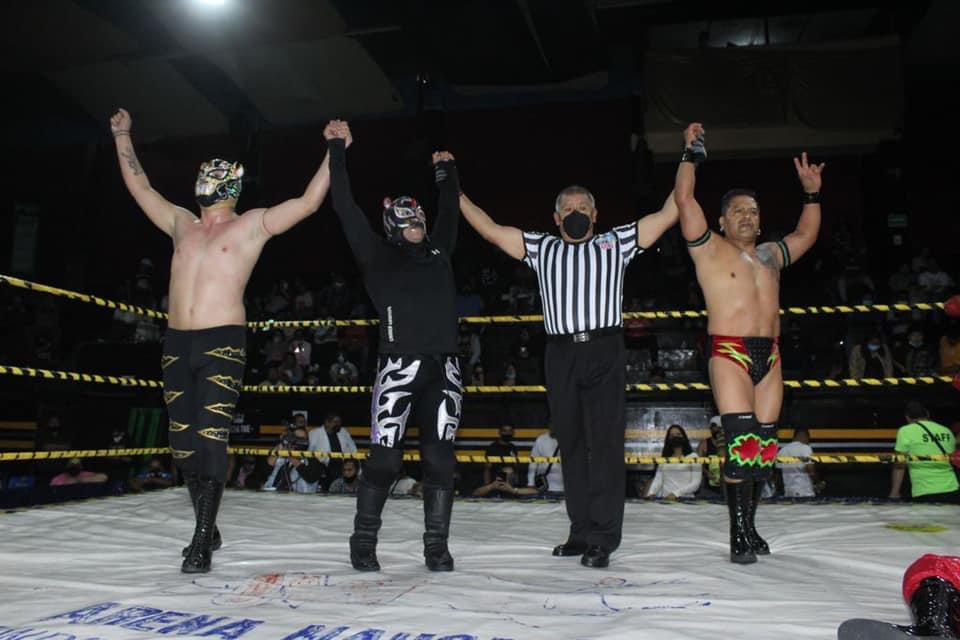 PHOTO: IWRG
Rocky Santana & Romano García defeated Black Terry & Eragon in a Tag Team Match. Romano Garcia took advantage of the referee's distraction to reverse Black Terry's roll up on Rocky Santana.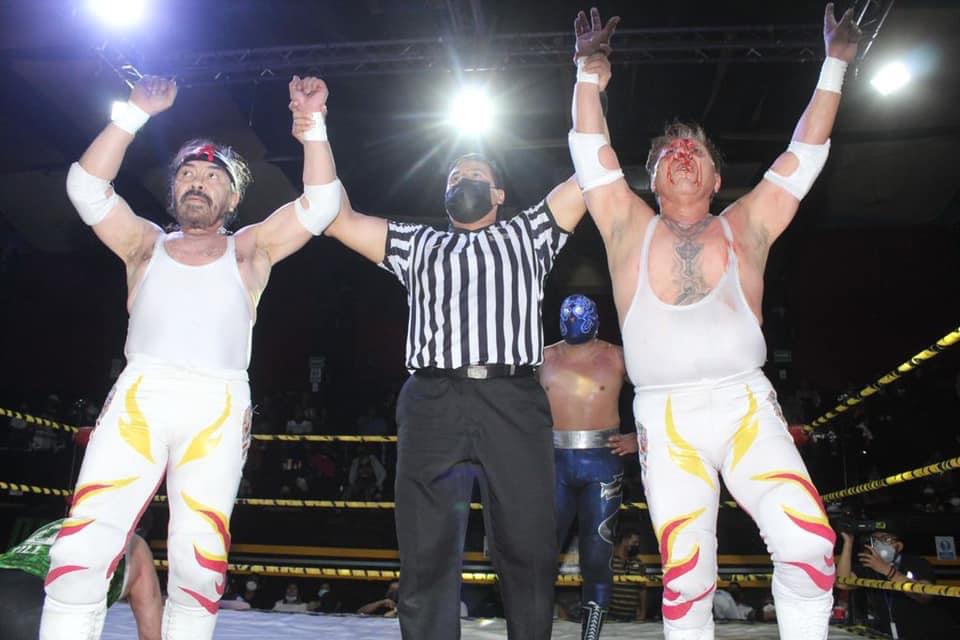 PHOTO: IWRG
Results: 
– Main Event Match: Team Lucha Libre AAA (Abismo Negro Jr., Mamba & Maximo) defeated Team IWRG (Aeroboy, Hijo del Alebrije & Jessy Ventura) (6-Man Tag Team Match)
– Fifth Match: Dr. Cerebro, Freelance & Puma de Oro defeated Dinamic Black, Fly Warrior & Super Nova (6-Man Tag Team Match)
– Fourth Match: Rocky Santana & Romano García defeated Black Terry & Eragón (Tag Team Match)
– Third Match: Dick Angelo 3G, El Bendito & Tonalli defeated Gravity, Legendario & Puma de Oro (6-Tag Team Match)
– Second Match: Black Dragón & Death Metal defeated Black Maravilla & Ringo Acosta (Tag Team Match)
– First Match: Lunatik Fly defeated Halcon Magico (Single Match)
Folks! We invite you to also follow us through our official social media accounts:
© 2021 Lucha Central
RELATED NOTE: IWRG Sunday Show at Arena Naucalpan Results (06/13/2021) 
IWRG Thursday Night Wrestling Show at the Arena Naucalpan Results (06/17/2021)