IWRG held its traditional Sunday Show at Arena Naucalpan in Naucalpan, Estado de Mexico, in which Main Event, Los Mexicanos defeated Los Negociantes and Los Herederos by disqualification in a 3-Way Match. The referee disqualified Demonio Infernal for interfering in attacking Super Nova, at the end of the fight he took the microphone to announce the return of Texano Jr. next Sunday.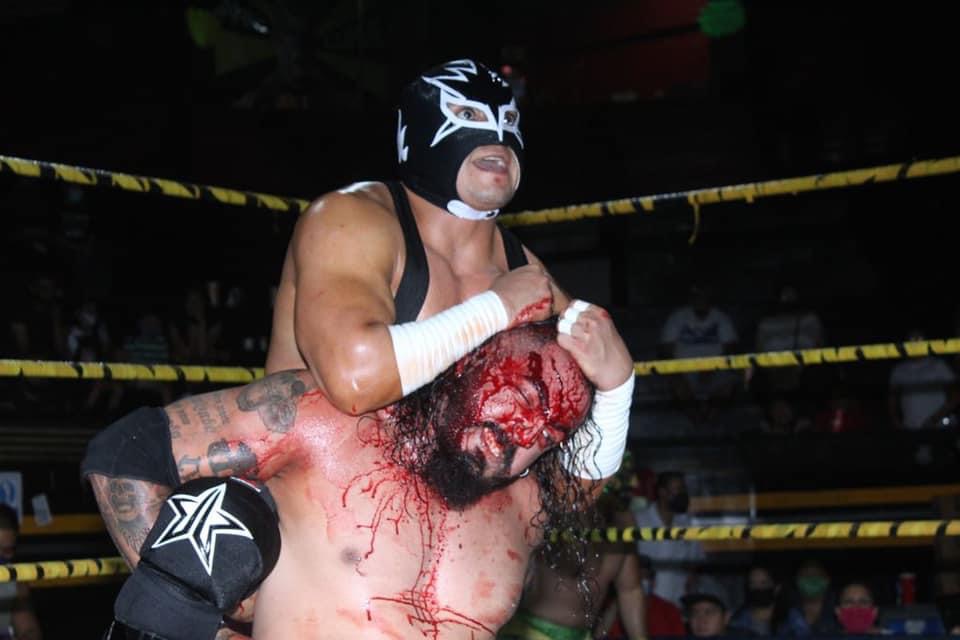 PHOTO: IWRG 
Mascara Sagrada Jr., Guadalajara & Monterrey defeated Hijo de Dos Caras, Veneno & Emperador Azteca in a 6-Man Tag Team Match.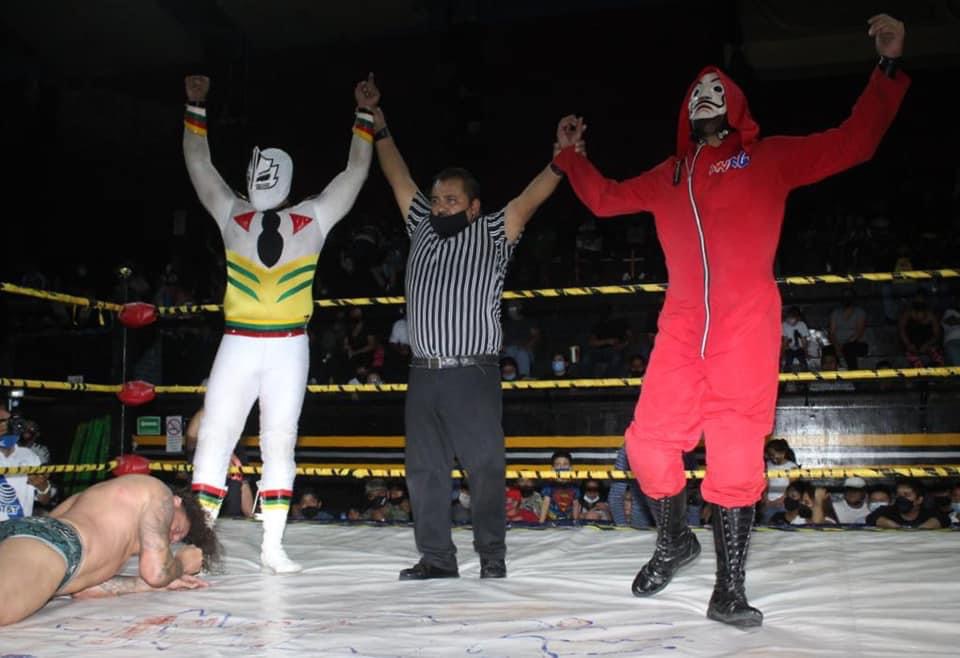 PHOTO: IWRG 
Estrella Divina, Zoy Raymunda & Zorayita defeated Las Shotas in a bloody Super Libre Match.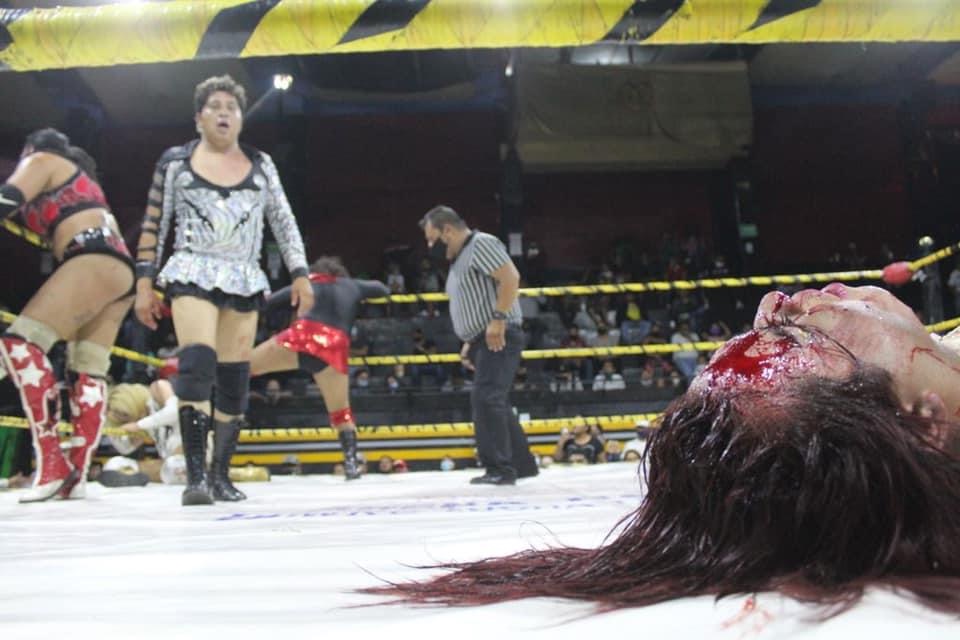 PHOTO: IWRG 
Results: 
– Main Event Match: Los Mexicanos (Super Nova & As Charro NG) defeated Los Negociantes (Fresero Jr. & Demonio Infernal) and Los Herederos (Hijo de Fishman & Canek Jr.) by disqualification (3-Way Match)
– Fifth Match: Mascara Sagrada Jr., Guadalajara & Monterrey defeated Hijo de Dos Caras, Veneno & Emperador Azteca (6-Man Tag Team Match)
– Fourth Match: Estrella Divina, Zoy Raymunda & Zorayita defeated Las Shotas (Pasion Kristal, Jessy Ventura & Diva Salvaje) (Super Libre Match)
– Third Match: Tonalli, Dick Angelo & Rey Halcon defeated Aster Boy, Puma de Oro & Freelance (6-Man Tag Team Match)
– Second Match: Death Metal & Black Dragon defeated Hijo del Angel & Hell Boy (Tag Team Match)
– First Match: Guerrero Olimpico defeated Spider Fly (Single Match)
Folks! We invite you to also follow us through our official social media accounts:
© 2021 Lucha Central
RELATED NOTE: IWRG Sunday Show at Arena Naucalpan (05/16/2021)