IWRG held its traditional Sunday Show at Arena Naucalpan in Naucalpan, Estado de Mexico, in which Main Event, the Tag Team Match between La Empresa and Los Negociantes the match ended in a draw. Much of the action took place in the ring side among the fans, even a fan threw a chair to DMT Azul, who responded with a punch to the fan's face.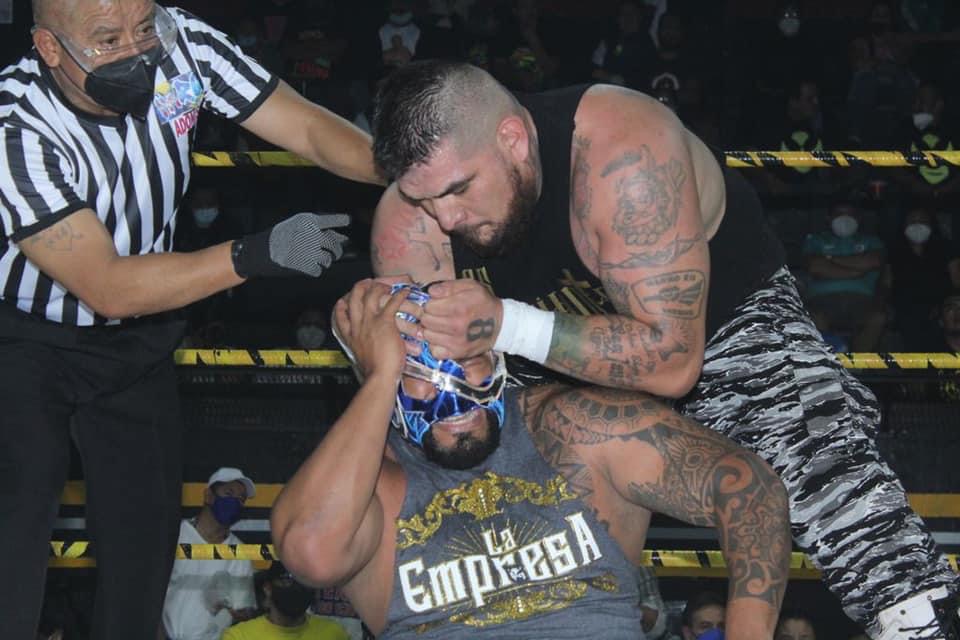 PHOTO: IWRG 
Los Mexicanos defeated Los Herederos by disqualification in a 6-Man Tag Team Match. Fresero Jr. intervened and delivered a low blow on Super Nova, causing the disqualification of Canek Jr., Hijo de Fishman & Máscara Sagrada Jr.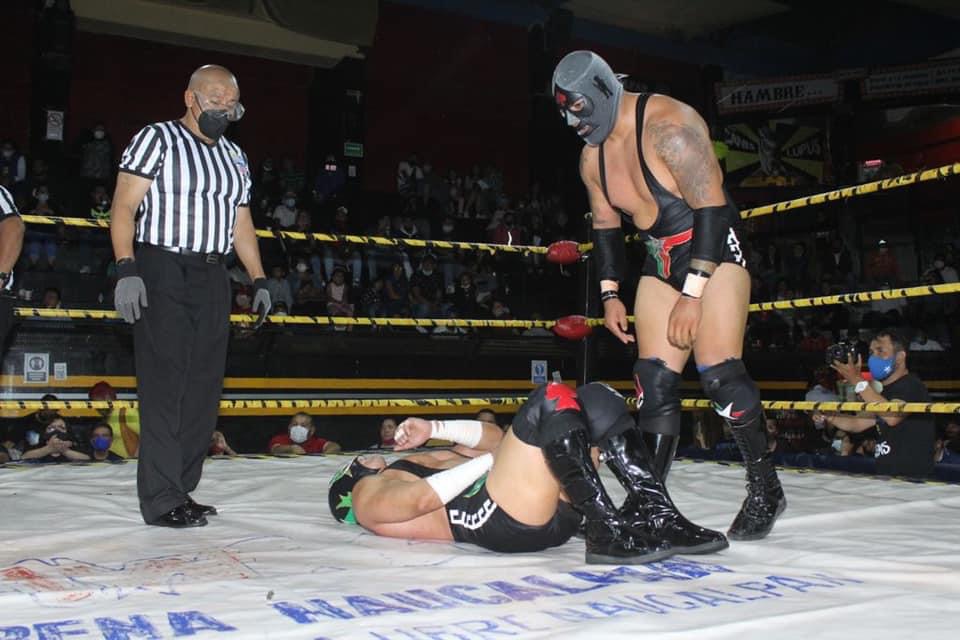 PHOTO: IWRG 
Estrella Divina, Zoy Raymunda & Zorayita defeated Las Shotas in a 6-Man Tag Team Match. Estrella Divina got a controversial victory by using the rope during the count on Pasion Kristal, an act that was not noticed by the referee Adonis Salazar.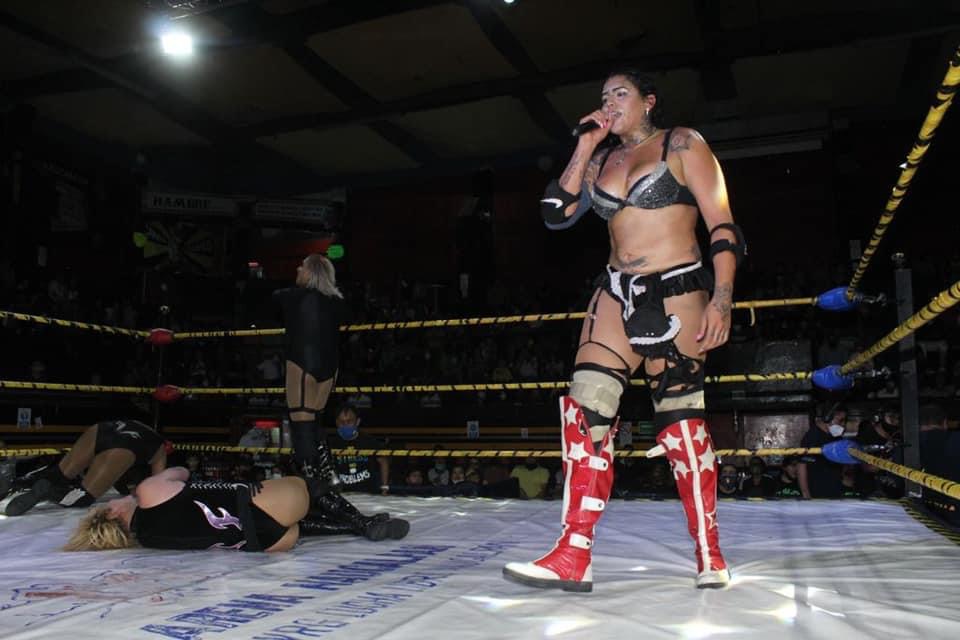 PHOTO: IWRG 
Results: 
– Main Event Match: La Empresa (DMT Azul & Puma King) vs Los Negociantes (Fresero Jr. & Demonio Infernal) the match ended in a draw (Tag Team Match)
– Fifth Match: Los Mexicanos (As Charro NG, Emperador Azteca & Super Nova) defeated Los Herederos (  by disqualification (6-Man Tag Team Match)
– Fourth Match: Estrella Divina, Zoy Raymunda & Zorayita defeated Las Shotas (Pasion Kristal, Jessy Ventura & Diva Salvaje) (6-Man Tag Team Match)
– Third Match:  Baby Xtreme, Freelance & Mexica defeated Fly Warrior, Low Rider & Toxin (6-Man Tag Team Match)
– Second Match: Legendario & Puma de Oro defeated Ciber & Especie Maligna (Tag Team Match)
– First Match: Hellboy defeated Blue Monster Jr. (Single Match)
Folks! We invite you to also follow us through our official social media accounts:
© 2021 Lucha Central
RELATED NOTE: IWRG Thursday Night Wrestling Show at Arena Naucalpan (05/13/2021) 
IWRG Thursday Night Wrestling Show at Arena Naucalpan (05/13/2021)