IWRG held its traditional Sunday Show at Arena Naucalpan in Naucalpan, Estado de Mexico, in which Main Event, Fresero Jr. won the Eterno's hair in a Hair Vs. Hair Chain Match. At the beginning of the match, Deminio Infernal attacked Fresero Jr. with a chair, it seemed that Deminio had betrayed his friend but this was simply a strategy of Los Negociantes. When it seemed that Eterno would win with the pinfall, Demonio Infernal took the referee out of the ring, this being used by El del Barril to apply the Spear and obtain a controversial victory over El Diamante de la Lucha Libre.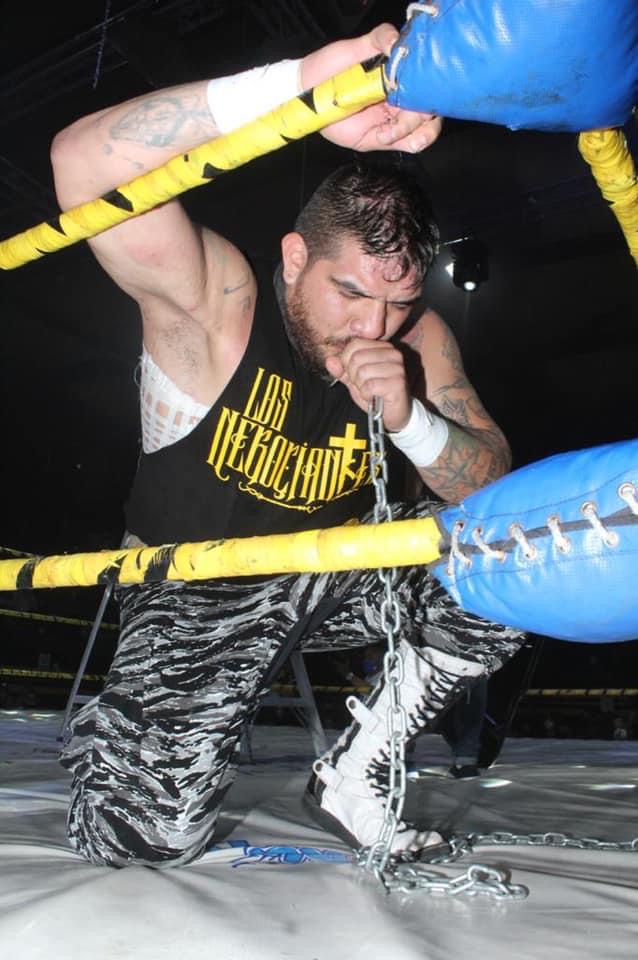 PHOTO: IWRG
Dragon Bane defeated Toxin and Baby Xtreme in a 3-Way Match. Dragon Bane got the victory after applying a Drive on Baby Xtreme. The match was spectacular, being rewarded with money by the fans.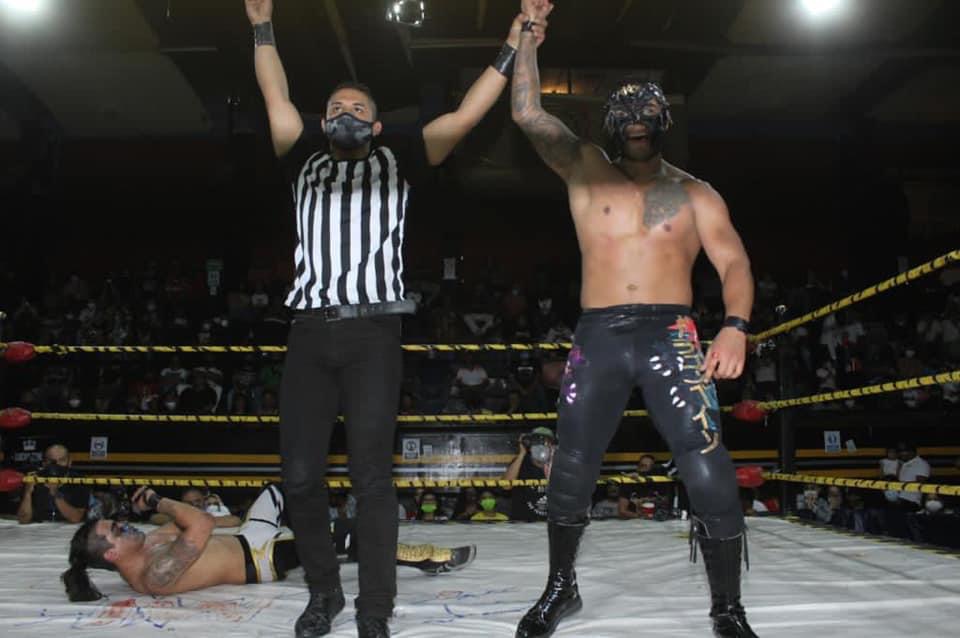 PHOTO: IWRG
Canek Jr., Hijo del Fishman & Máscara Sagrada Jr. defeated Hijo del Espectro, Hijo de Canis Lupus & King Charro by disqualification in a 6-Man Tag Team Match. Team Espectro was disqualified after attacking the referees.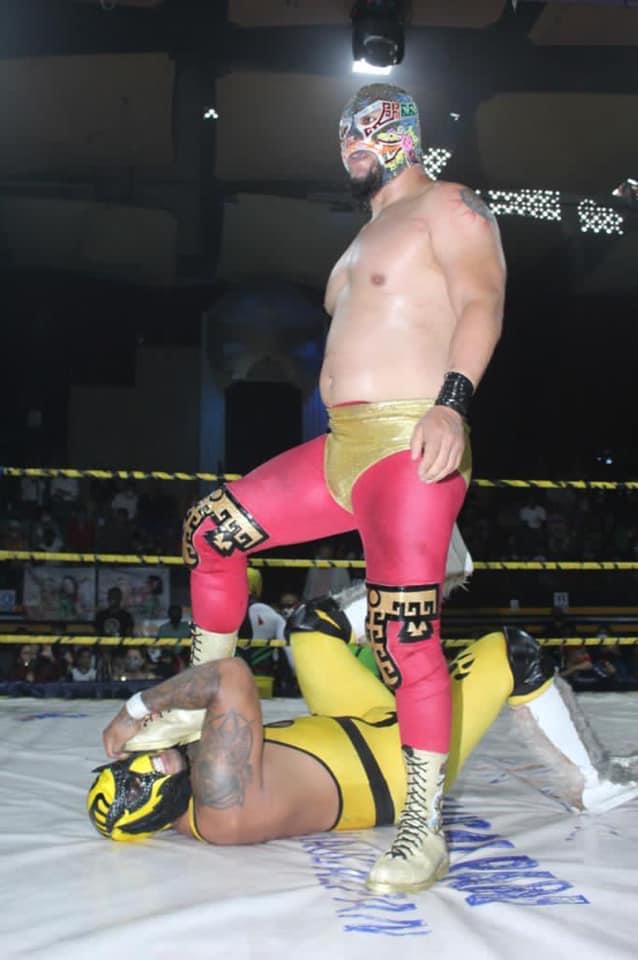 PHOTO: IWRG
Diva Salvaje, Pasion Kristal & Jessy Ventura advanced to the next round of the Estado de Mexico Trios Championship Tournament after beating Los Oficiales.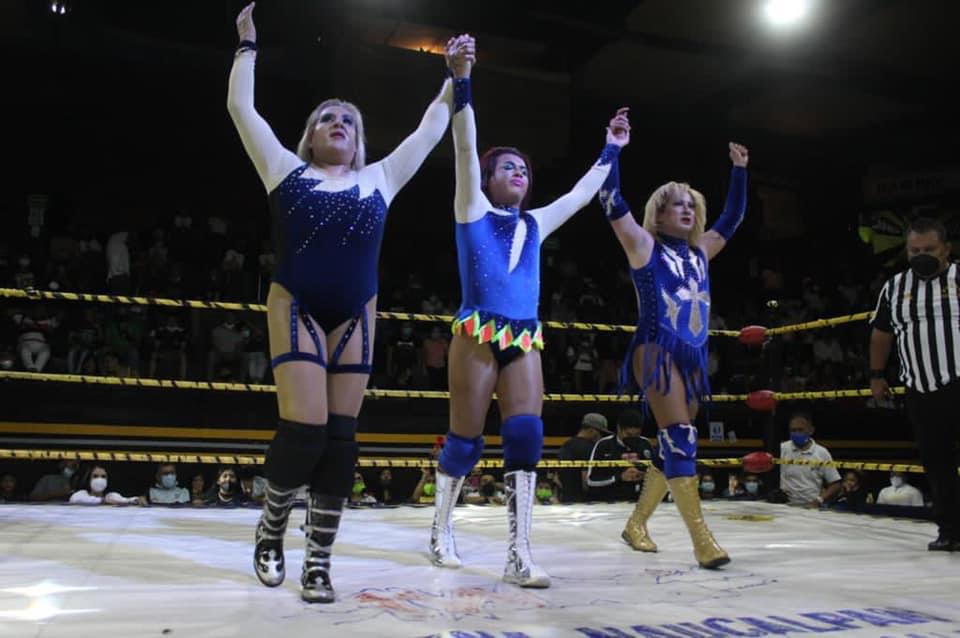 PHOTO: IWRG
Results: 
– Main Event Match: Fresero Jr. defeated Eterno (Hair Vs. Hair Chain Match)
– Fifth Match: Dragón Bane defeated Toxin and Baby Xtreme (3-Way Match)
– Fourth Match: Los Herederos (Hijo de Canis Lupus, Hijo del Espectro & King Charro defeated Canek Jr., Hijo del Fishman & Máscara Sagrada Jr. by disqualification (6-Man Tag Team Match)
– Third Match: Las Shotas (Diva Salvaje,Pasion Kristal & Jessy Ventura) defeated Los Oficiales (Oficial 911, Oficial AK47 & Oficial Fierro) (Estado de Mexico Trios Championship Tournament Match)
– Second Match: Gravity & Mexica defeated Ra-Zhata & Shil-Ka (Tag Team Match)
– First Match: Blue Monster Jr. & Hellboy defeated Cyber & Especie Maligna (Tag Team Match)
Folks! We invite you to also follow us through our official social media accounts:
© 2021 Lucha Central
RELATED NOTE: IWRG Sunday Show at Arena Naucalpan (04/18/2021)