IWRG held its traditional Sunday Show at Arena Naucalpan in Naucalpan, Estado de Mexico, in which Main Event, Hijo del Espectro defeated  Blue Demon Jr. and Fresero Jr. in a Triple Threat Match.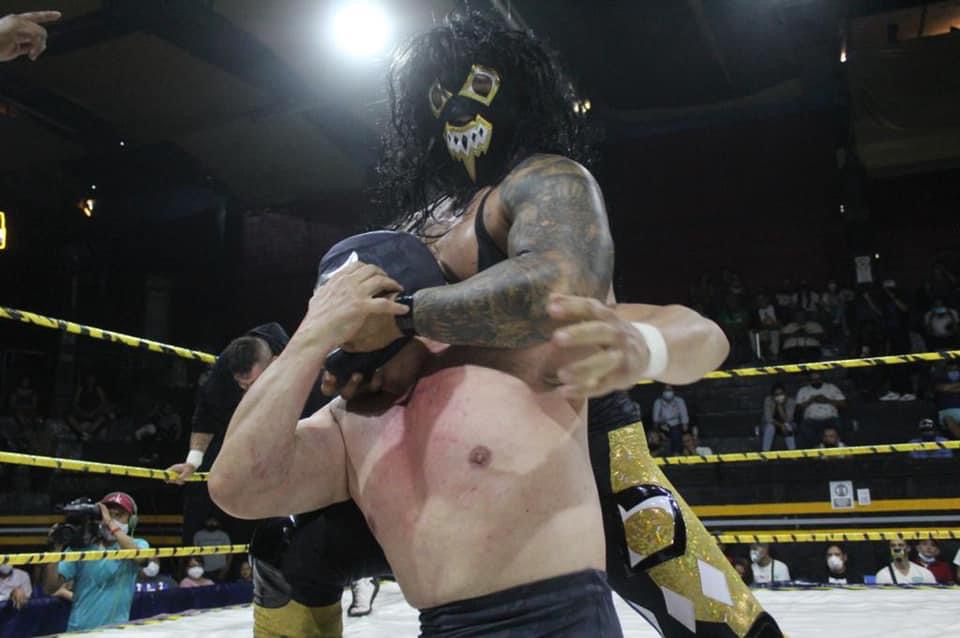 Hijo de Canis Lupus, Dragon Bane & Aster Boy defeated Demonio Infernal, Emperador Azteca & Toxin in a 6-Man Tag Team Match. The fans recognized the effort of the luchadores with money.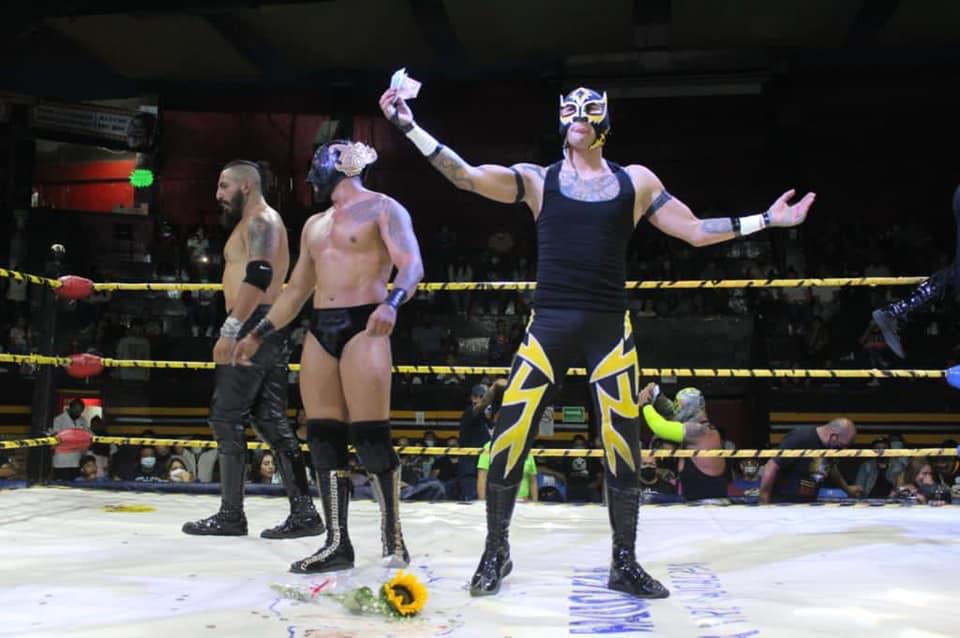 Canek Jr., Hijo del Fishman & Máscara Sagrada Jr. advanced to the next round in the Estado de Mexico Trios Championship tournament after beating Baby Extreme,King Charro & Origen.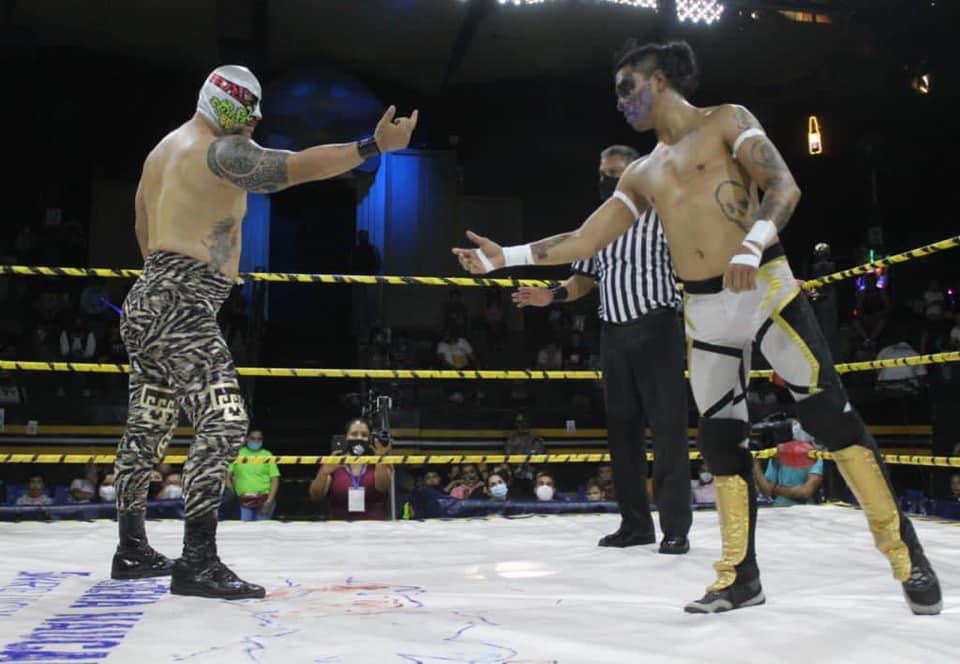 Results: 
– Main Event Match: Hijo del Espectro defeated  Blue Demon Jr. and Fresero Jr. (Triple Threat Match)
– Fifth Match: Hijo de Canis Lupus, Dragon Bane & Aster Boy defeated Demonio Infernal, Emperador Azteca & Toxin (6-Man Tag Team Match)
– Fourth Match: Canek Jr., Hijo del Fishman & Máscara Sagrada Jr.defeated Baby Extreme,King Charro & Origen (Tournament for the Estado de Mexico Trios Championship)
– Third Match: Los Bella Ciao (Chilango, Guadalajara & Monterrey) defeated Relámpago, Super Nova & Veneno (6-Man Tag Team Match)
– Second Match:Especie Maligna & Tonalli defeated Hellboy & Legendario(Tag Team Match)
– First Match: Comando Negro Jr. & Lunatik Fly defeated Guerrero Olímpico & Rey Halcón Jr. (Tag Team Match)
Folks! We invite you to also follow us through our official social media accounts:
© 2021 Lucha Central
RELATED NOTE: IWRG Sunday Show at Arena Naucalpan (04/11/2021)