IWRG held its traditional Sunday Show at Arena Naucalpan in Naucalpan, Estado de Mexico, in which Main Event, Eterno & Dick Angelo 3G defeated Fresero Jr. & Demonio Infernal in a in a bloody Tag Team Match.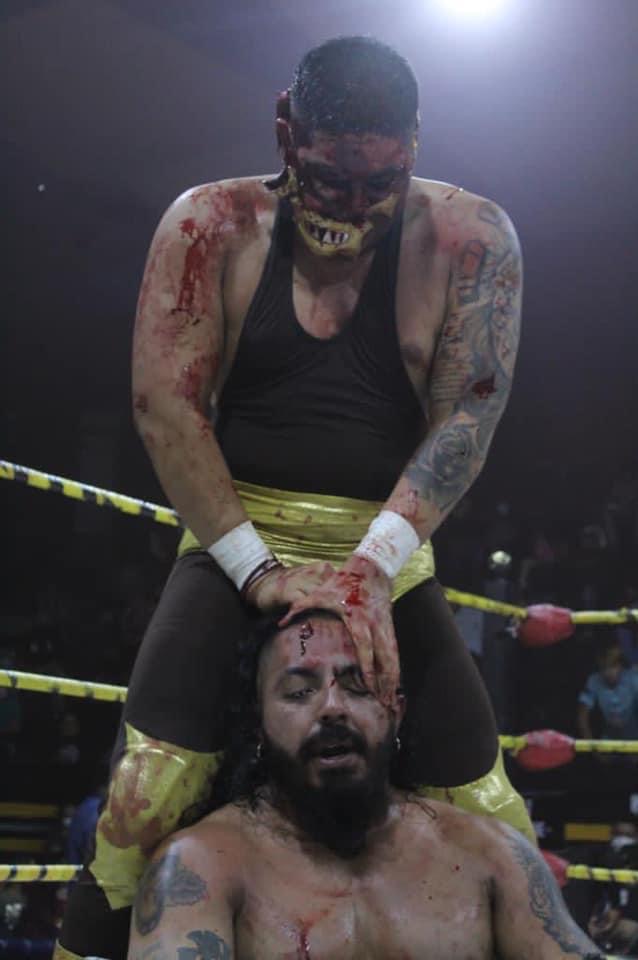 Hijo de Canis Lupus, Dragon Bane & Aster Boy defeated Toxin, Baby Xtreme & Hijo del Espectro in a 6-Man Tag Team Match. The fans recognized the effort of the luchadores with money.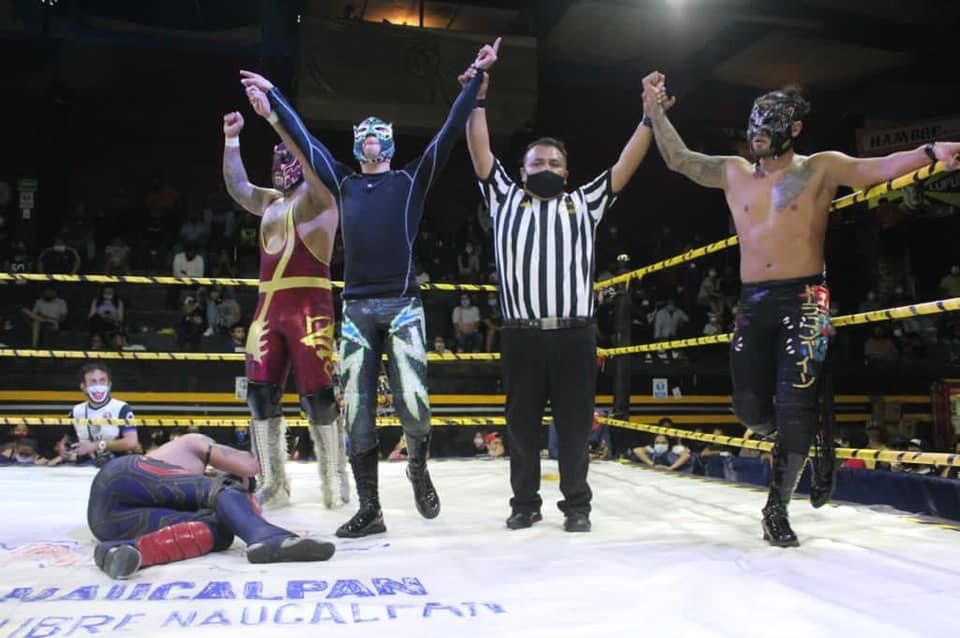 Los Bella Ciao defeated Los Juniors and Los Herederos in a 3-Way Tag Team Match.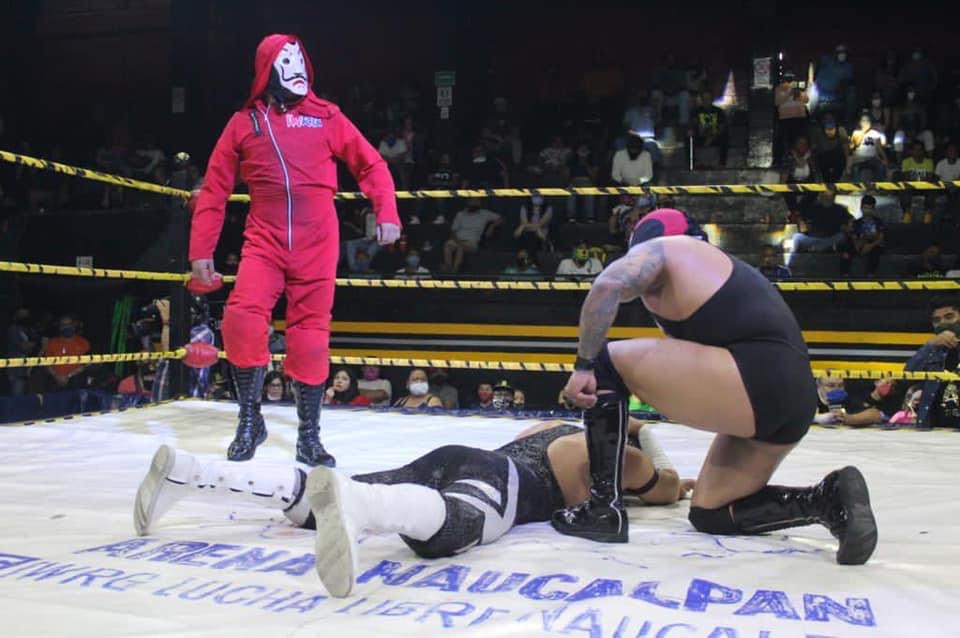 Results: 
– Main Event Match: Eterno & Dick Angelo 3G defeated Fresero Jr. & Demonio Infernal (Tag Team Match)
– Fifth Match: Hijo de Canis Lupus, Dragon Bane & Aster Boy defeated Toxin, Baby Xtreme & Hijo del Espectro (6-Man Tag Team Match)
– Fourth Match: Los Bella Ciao (Monterrey, Guadalajara & Sinaloa) defeated Los Juniors (Fuerza Guerrera NG, Mascara Sagrada Jr. & Super Nova) and Los Herederos (Hijo de Fishman, Canek Jr. & Apolo Estrada Jr.) (3-Way Tag Team Match)
– Third Match: Las Shotas (Pasion Kristal & Jessy Ventura) defeated Zoy Ray Munda &  Zorayita (Tag Team Match)
– Second Match: Rey Halcon Jr. & Tonali defeated Origen & Gravity (Tag Team Match)
– First Match: Guerrero Olimpico (IWRG) defeated Carrillo (Welcome to Mi Barrio) (Single Match)
Folks! We invite you to also follow us through our official social media accounts:
© 2021 Lucha Central
RELATED NOTE: IWRG La Rebelion de los Juniors at Arena Naucalpan (04/04/2021) 
 IWRG La Rebelion de los Juniors at Arena Naucalpan (04/04/2021)