IWRG held its traditional Sunday Live Show at Arena Naucalpan in Naucalpan, Estado de Mexico, in whose Main Event, the IWRG Intercontinental Heavyweight Champion Gianni Valletta & Hijo del Pirata Morgan defeated La Sangre Texana by pinfall with Lariat from Valletta on Super Nova in a Tag Team Match. At the end of the match, Texano Jr. took the microphone to challenge Hijo del Pirata Morgan to a Hair Vs. Hair Match, a challenge that was accepted.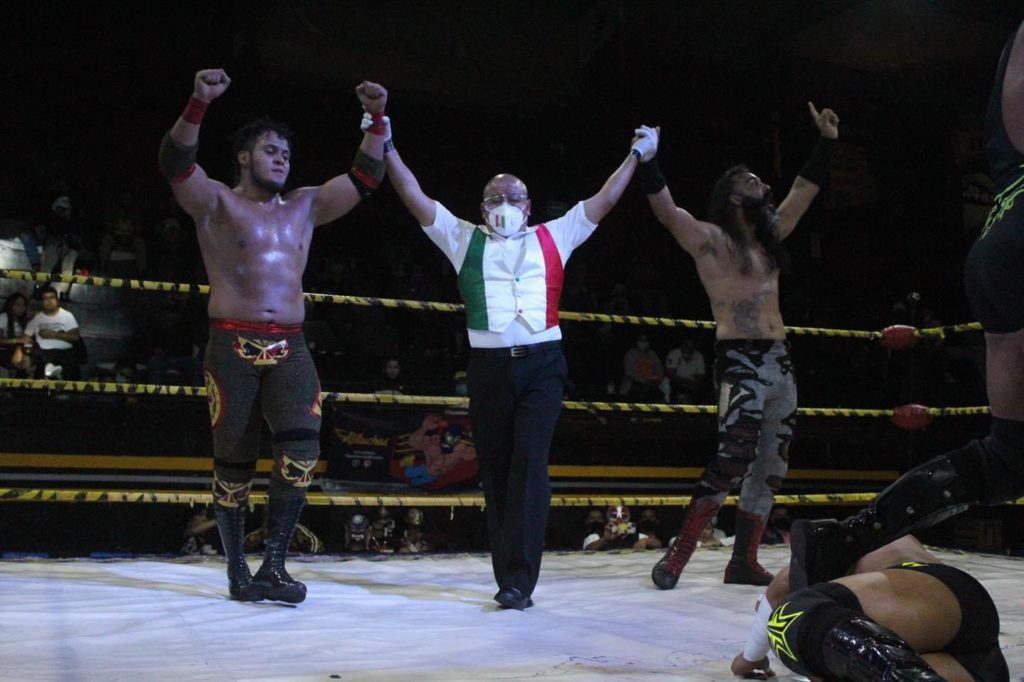 PHOTO: IWRG 
Diva Salvaje & Jessy Ventura defeated  Hijo del Alebrije & Mafioso by pinfall in a Tag Team Match. Hijo del Alebrije betrayed the Mafioso and let Diva Salvaje apply the count of three for Las Shotas to win the match.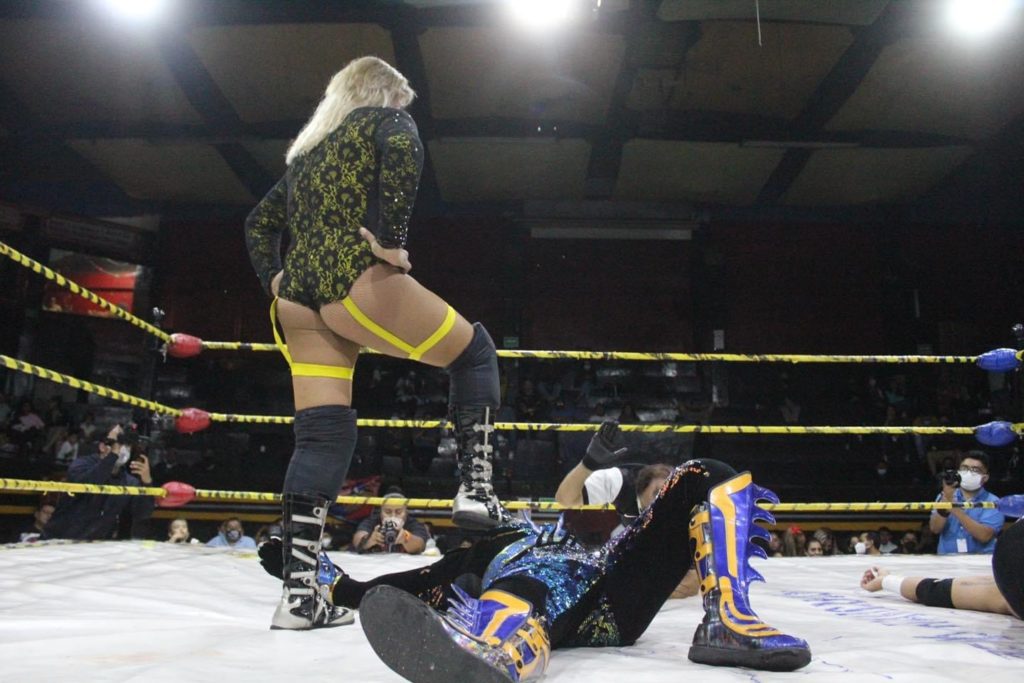 PHOTO: IWRG 
The Tag Team Match between Los Macizos and The Hardcore Crew ended in a draw by double count-out. At the end of the match, Ciclope & Miedo Extremo demanded an extreme rematch.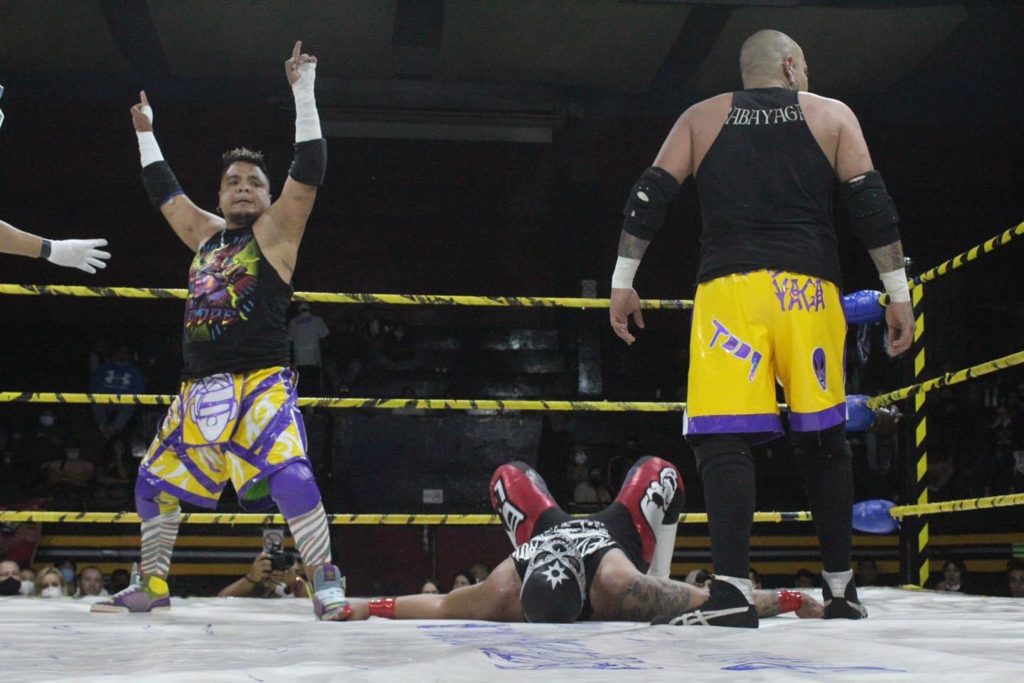 PHOTO: IWRG 
Results: 
– Main Event Match: Gianni Valletta & Hijo del Pirata Morgan defeated La Sangre Texana (Texano Jr. & Super Nova (Tag Team Match)
– Sixth Match: Diva Salvaje & Jessy Ventura defeated  Hijo del Alebrije & Mafioso (Tag Team Match)
– Fifth Match: Los Macizos (Ciclope & Miedo Extremo) Vs. The Hardcore Crew (Medico Brujo &Sick Boy) ended in a draw by double count-out (Tag Team Match)
– Fourth Match: Dick Angelo 3G, Puma de Oro & Tonalli defeated Halcon Magico, Noicy Boy & Relampago (6-Man Tag Team Match)
– Third Match: Akbal, Caballero de Plata, Mexica defeated Halloween Jr., Oficial AK47, Tortuga Leo (6-Man Tag Team Match)
– Second Match: Lolita & Satania defeated Bengalee & Sagitarius (Tag Team Match)
– First Match: Perro de Guerra Jr. defeated Spider Fly (Tag Team Match)
Folks! We invite you to also follow us through our official social media accounts:
© 2021 Lucha Central
RELATED NOTE: IWRG Thursday Night Wrestling Live Show at Arena Naucalpan Results (09/09/2021)
IWRG Thursday Night Wrestling Live Show at Arena Naucalpan Results (09/09/2021)