IWRG held its traditional Sunday Live Show at Arena Naucalpan in Naucalpan, Estado de Mexico, in whose Main Event, Mafioso, Medico Brujo, Sick Boy defeated Estrella Divina, Big Chicoche & Big Mike by pinfall with a Roll Up from Mafioso on Big Chicoche in a 6-Man Tag Team Match.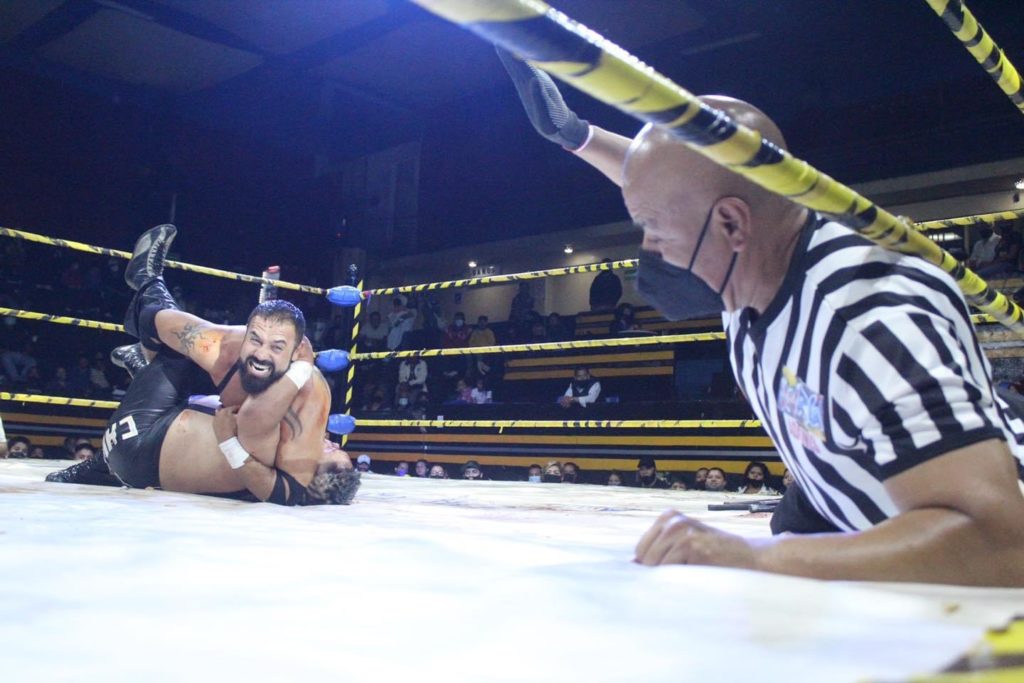 PHOTO: IWRG 
Caballero de Plata won the Halcon Magico's mask by submission with a Scorpion Deathlock in the 89 edition of the Torneo FILL. Halcon Magico said his name was Hector Omar Lorenzo Gutierrez, 26 year old, 15 years a luchador.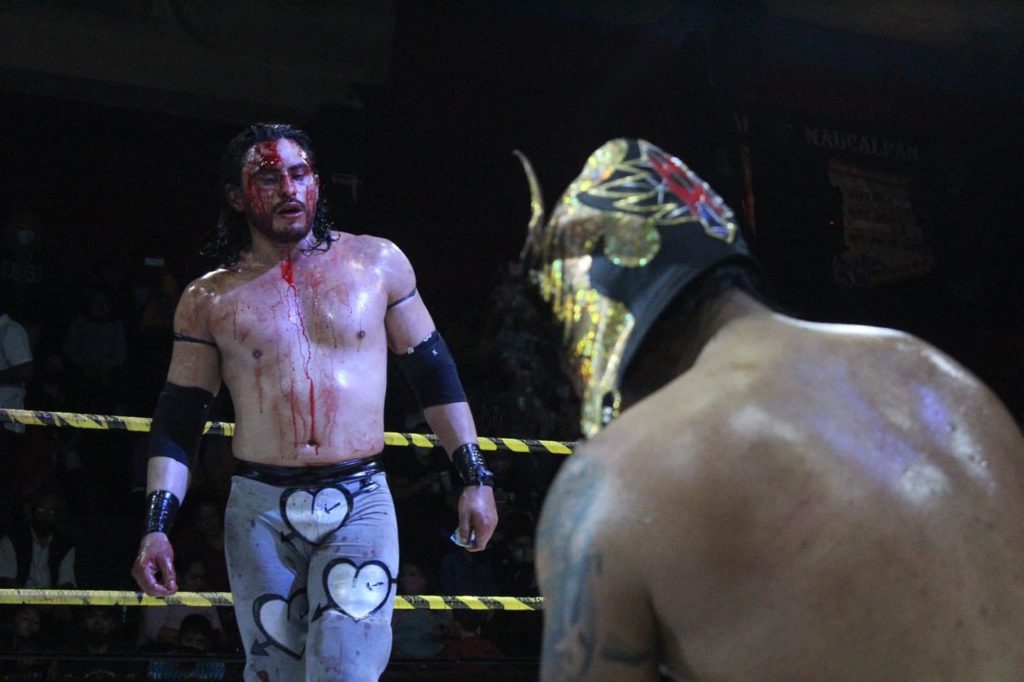 PHOTO: IWRG 
Comando Negro Jr., Halloween Jr. & Vudu Max defeated Baby Star Jr.,Centella Oriental & Shocko by pinfall with a Driver from Halloween Jr. on Shocko in a 6-Man Tag Team Match.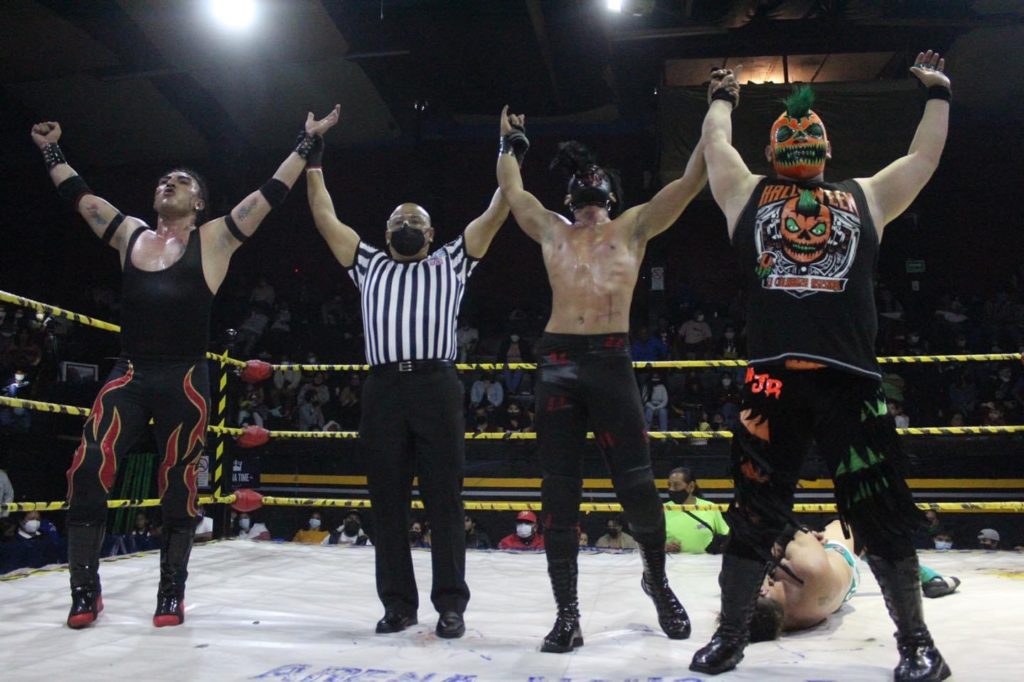 PHOTO: IWRG 
Results: 
– Main Event Match: Mafioso, Medico Brujo, Sick Boy defeated Estrella Divina, Big Chico Che & Big Mike (6-Man Tag Team Match)
– Fourth Match: Team Tryout (Aster Boy, Caballero de Plata, Hellboy, Kenji, Lunatik Fly, Sol & Tonalli defeated Team FILL (Dick Angelo 3G, Halcon Magico, Legendario, Lunatik Xtreme, Noicy Boy, Puma de Oro & Rey Halcon) (Torneo FILL 14-Man Eliminator Match)
Elimination order: 
Hell Boy
Lunatik Xtreme
Sol
Noicy Boy
Lunatik Fly
Rey Halcon
Kenji
Legendario
Aster Boy
Dick Angelo 3G
Puma de Oro
Tonalli
Caballero de Plata 
– Third Match: Comando Negro Jr., Halloween Jr. & Vudu Max defeated Baby Star Jr.,Centella Oriental & Shocko (6-Man Tag Team Match)
– Second Match: Elemental, Limbo & Skayler defeated Carnicero,Epidemia & Skanda (6-Man Tag Team Match)
– First Match: Chef Benito, Gran Felipe Jr., Spider Fly defeated Perro de Guerra, Tirano, X-Devil (6-Man Tag Team Match)
Folks! We invite you to also follow us through our official social media accounts:
© 2021 Lucha Central
RELATED NOTE: IWRG Thursday Night Wrestling Live Show at Arena Naucalpan Results (08/26/2021)
IWRG Thursday Night Wrestling Live Show at Arena Naucalpan Results (08/26/2021)