IWRG held its traditional Sunday Live Show at Arena Naucalpan in Naucalpan, Estado de Mexico, in whose Main Event, El Mesías & Hijo del Espectro Jr. defeated Hijo De Wagner Jr. & Tyson Maddux in a Tag Team Match.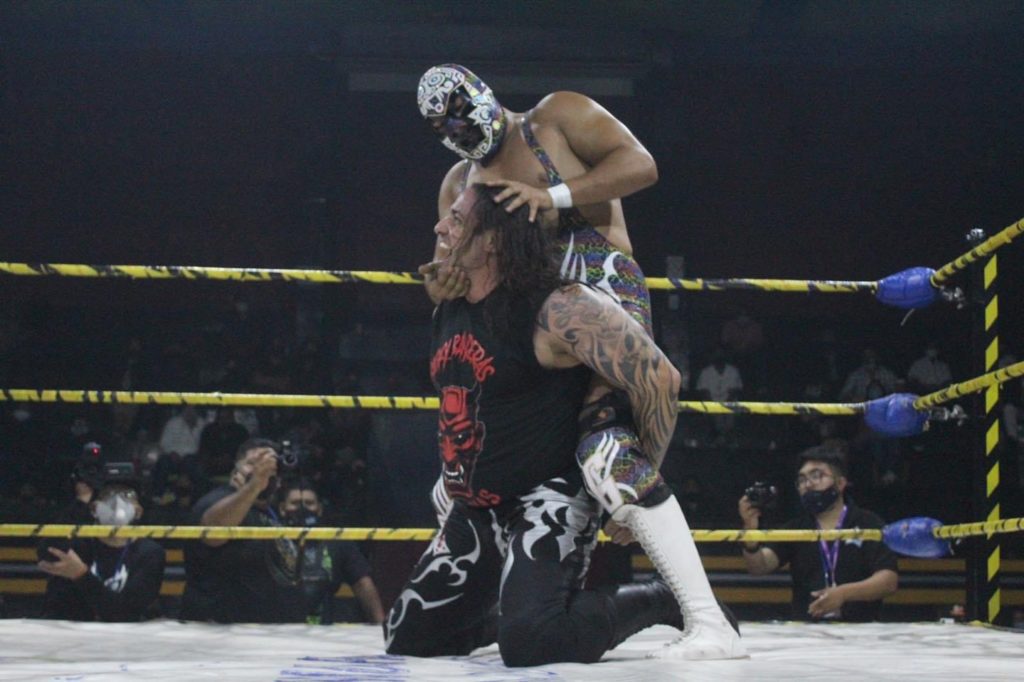 PHOTO: IWRG 
Hijo del Alebrije, Aster Boy & Estrella Divina defeated Galeno del Mal, Tonalli and the IWRG Mexico Champion Toxin with a Moonsault from IWRG Junior de Juniors Champion on Toxin and a 450 Splash from Aster boy on Tonalli in a 6-Man Tag Team Match. At the end of the match, Hijo del Alebrije called for a title shot against Toxin for the IWRG Mexico Championship, but the champion pointed out that the next in line is Dr. Cerebro.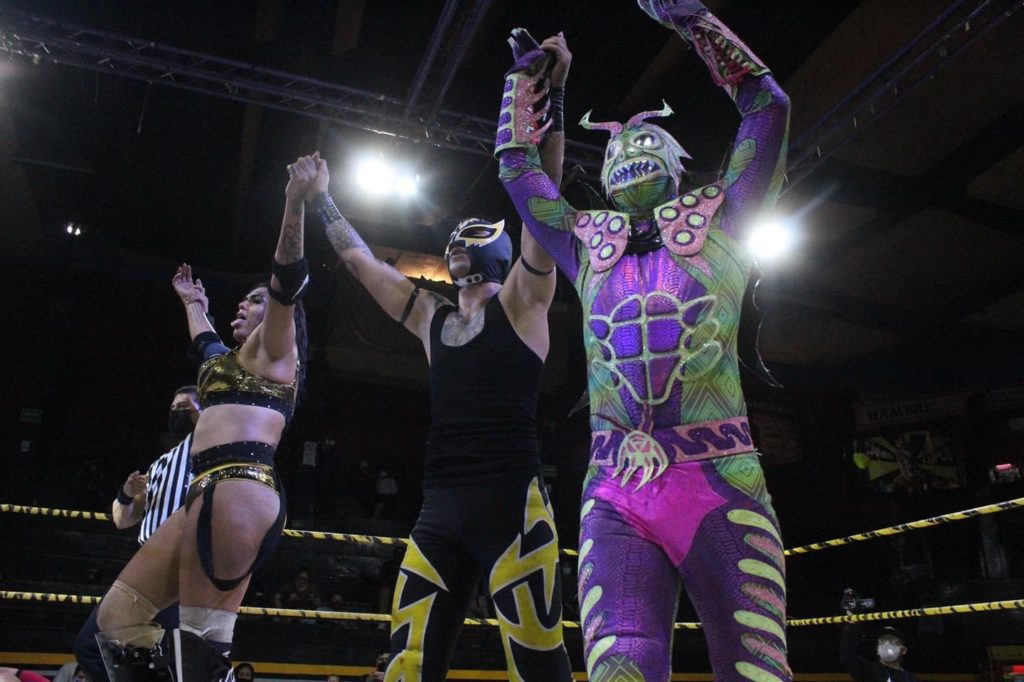 PHOTO: IWRG 
The Single Match between Diosa Quetzal and Diosa Atenea ended in a draw by double countout. Quetzal ended up upset by the result, for which she requested a Single Match without a referee.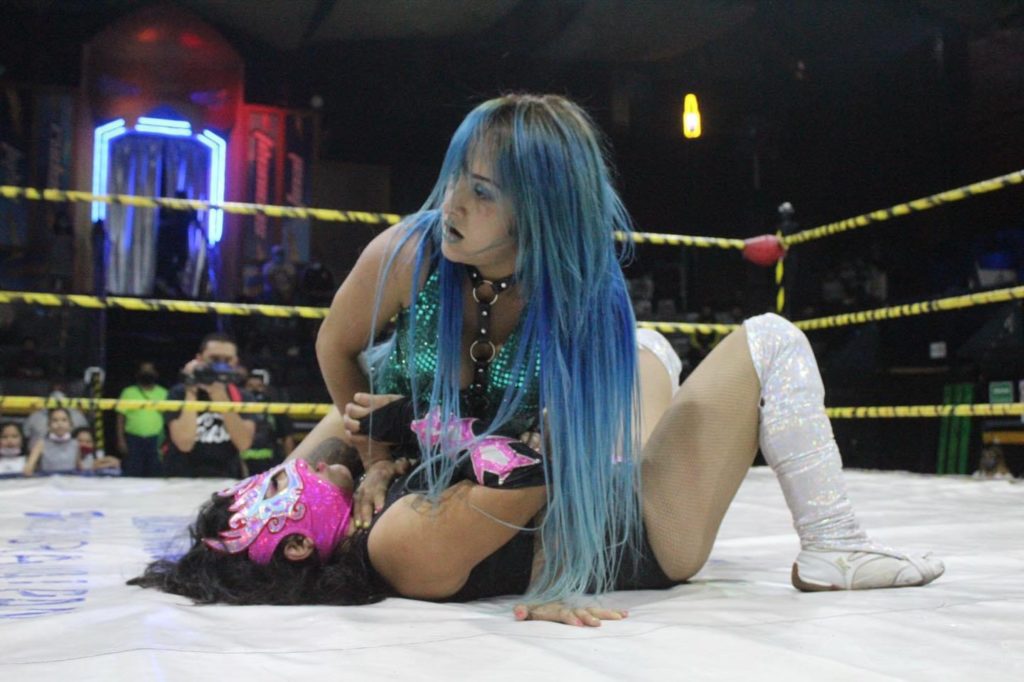 PHOTO: IWRG 
Results: 
– Main Event Match: El Mesías & Hijo del Espectro Jr. defeated Hijo De Wagner Jr. & Tyson Maddux (Tag Team Match)
– Fifth Match: Hijo del Alebrije, Aster Boy & Estrella Divina defeated Galeno del Mal, Tonalli & Toxin (6-Man Tag Team Match)
– Fourth Match: Diosa Quetzal Vs. Diosa Atenea ended in a draw by double countout (Single Match)
– Third Match: Dick Angelo 3G, Karaoui & Legendario defeated Alas de Oro, Alas De Plata & Eragon (6-Man Tag Team Match)
– Second Match: Black Dragon & Death Metal defeated Ra-Zhata & Shil-Ka (Tag Team Match)
– First Match: Baby Star & Rey Halcon defeated Kenji & Sol (Tag Team Match)
Folks! We invite you to also follow us through our official social media accounts:
© 2021 Lucha Central
RELATED NOTE: IWRG Thursday Night Wrestling Live Show at Arena Naucalpan Results (07/29/2021)
IWRG Thursday Night Wrestling Live Show at Arena Naucalpan Results (07/29/2021)