IWRG held a Thursday Night Wrestling Show at Arena Naucalpan in Naucalpan, Estado de Mexico, in which Main Event, Diva Salvaje, JessyVentura & Baby Xtreme defeated Estrella Divina, Galeno del Mal & King Charro by submission in a 6-Man Tag Team Match. Las Shotas punished Estrella Divina and King Charro forcing them to surrender.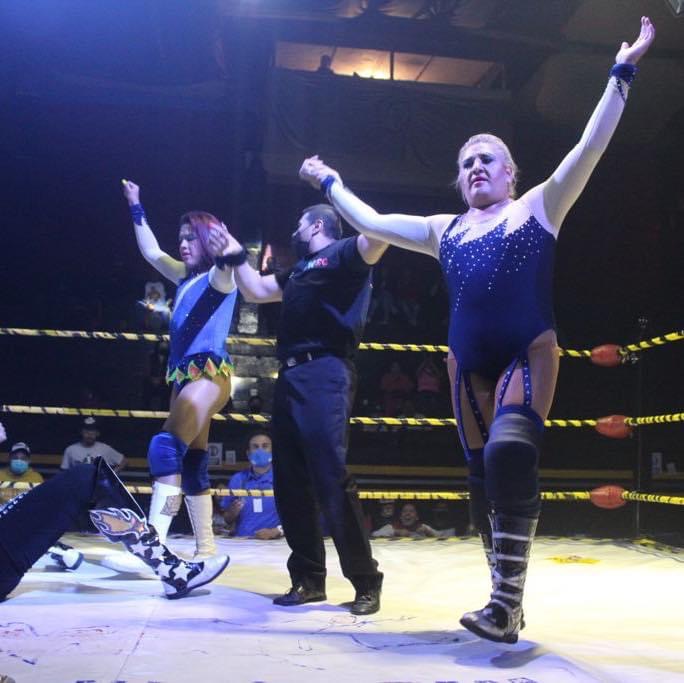 PHOTO: IWRG 
Team IWRG won the Copa High Power after beating Team Welcome to Mi Barrio. Puma de Oro surprised Purasanta Jr. with a package.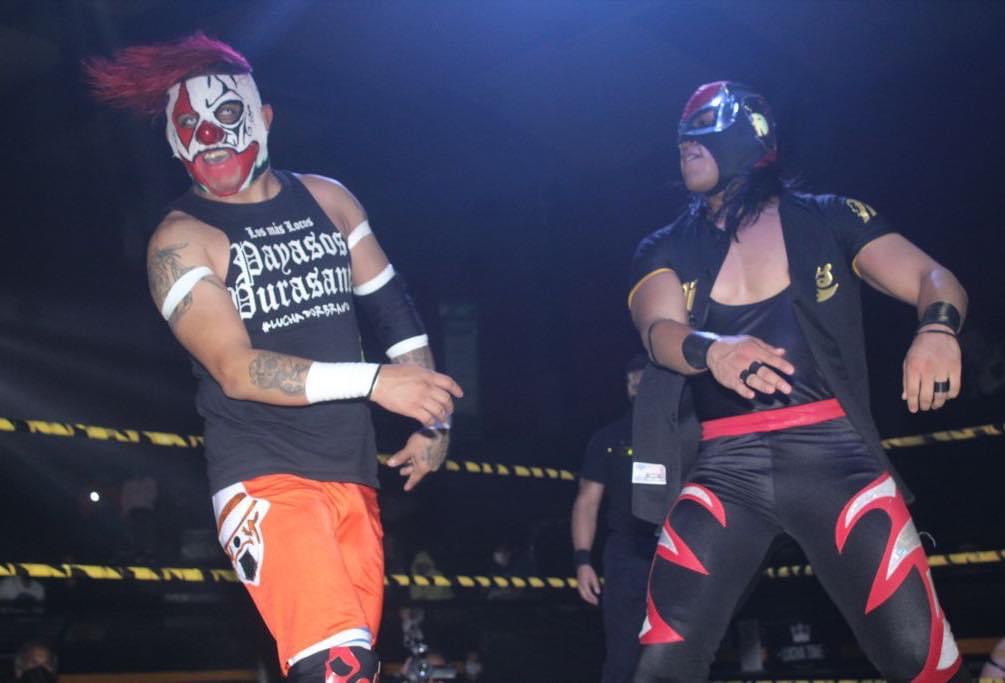 PHOTO: IWRG 
The 6-Man Tag Team Match between Los Reyes del Norte and La Pandemia ended in a draw by double pinfall.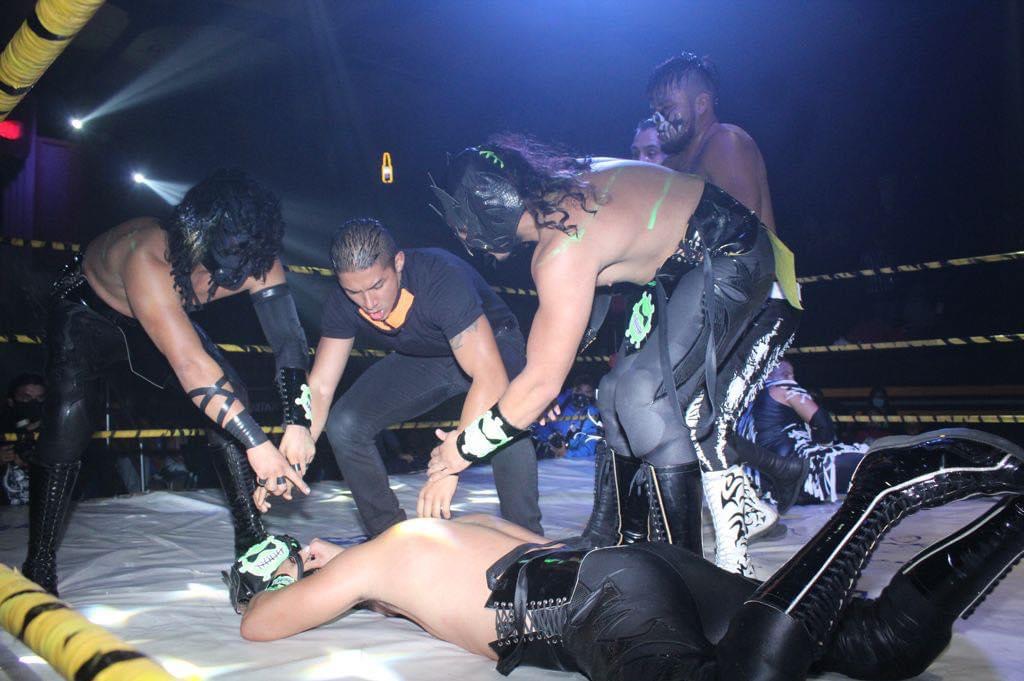 PHOTO: IWRG 
Results: 
– Main Event Match: Diva Salvaje, JessyVentura & Baby Xtreme defeated Estrella Divina, Galeno del Mal & King Charro (6-Man Tag Team Match)
– Fourth Match: Team IWRG (Dick Angelo 3G, Epidemia, Legendario, Lunatik Xtreme, Mexica, Puma de Oro, Shalom & Tonalli) Vs. Team Welcome to Mi Barrio (Carrillo, Doverman, Hernan, Jorge El Salvaje, Pistolero, Purasanta Jr., Radical & Reptilium) (Copa High Power)
– Third Match: Los Reyes del Norte (Apolo Estrada Jr., Atomic Star & Chris Stone Jr.) Vs. La Pandemia (Guerrero Astral, Pandemonium & Pandemonium Jr.) ended in a draw (6-Man Tag Team Match)
– Second Match: Baby Star & Caballero de Plata defeated Cyber & Kempo Jr. (Tag Team Match)
– First Match: Black Shadow II defeated Kenji (Single Match)
Folks! We invite you to also follow us through our official social media accounts:
© 2021 Lucha Central
RELATED NOTE: IWRG Sunday Show at Arena Naucalpan Results (06/27/2021)