IWRG held a Live Show at the Arena Naucalpan in Naucalpan, Estado de Mexico, starting the Number One Contendership Tournament for the IWRG Intercontinental Tag Team Championship, in which quarterfinal matches, Los Golpeadores and Los Negociantes advanced to the next round. The tournament winners will face Marshe Rockett & Bryce Benjamin in a Title Match.
In the Main Event Match, the IWRG Intercontinental Heavyweight Champion Hijo de Canis Lupus & Dragon Bane defeated Shun Skywalker & Yoshioka.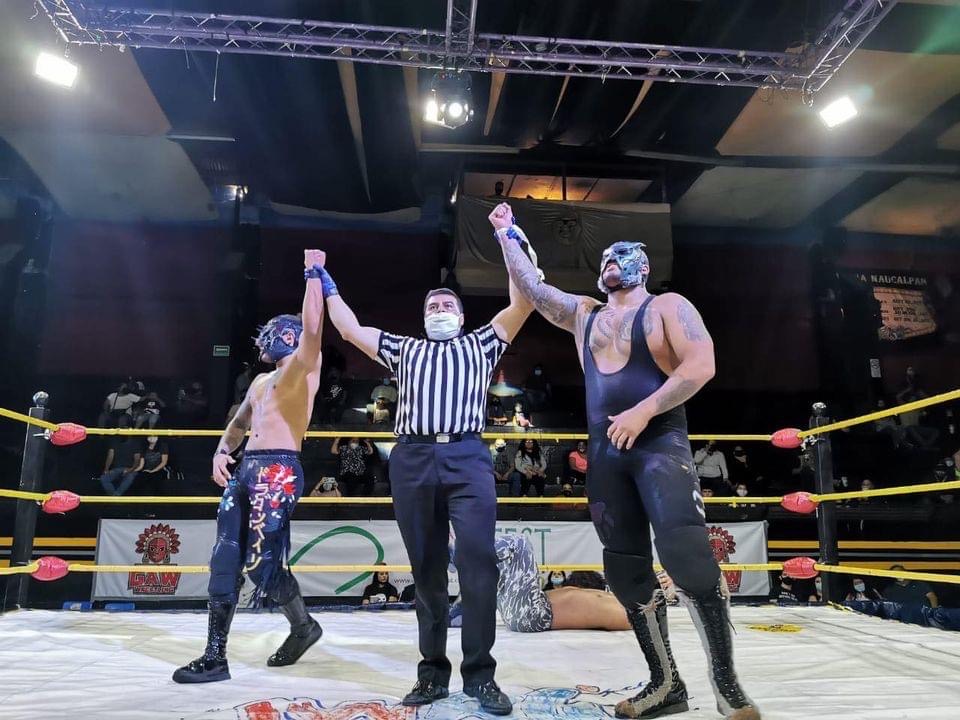 PHOTO: Mas Lucha
In the Semifinal Match, the IWRG Rey de Ring Champion Demonio Infernal & Fresero Jr. defeated Big Chico Che & Big Ovett.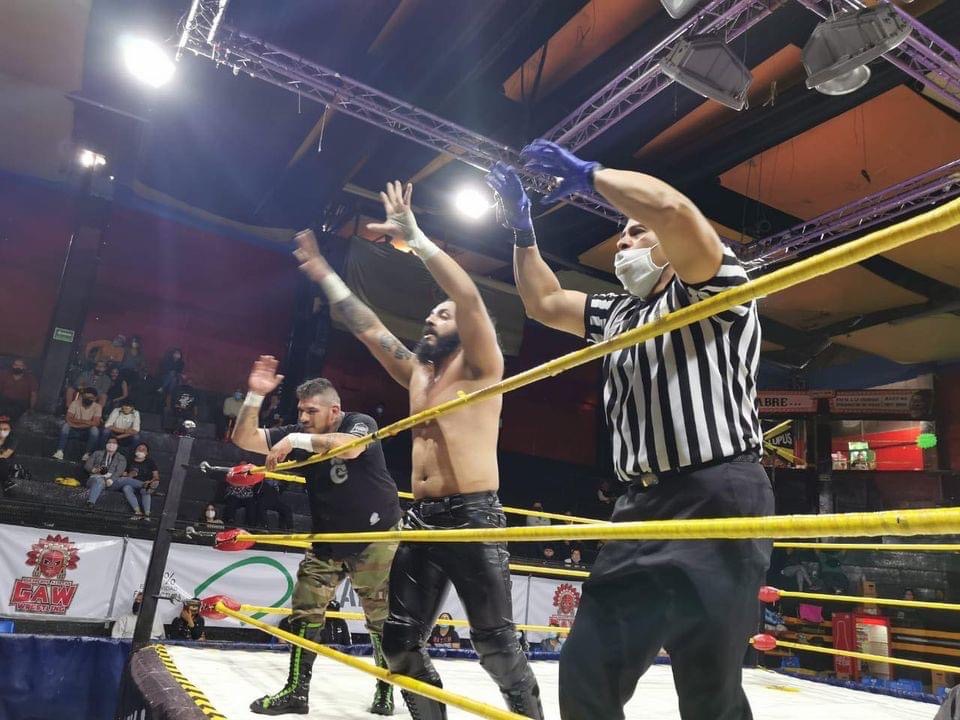 PHOTO: Mas Lucha 
In the semifinal round of the tournament, Los Golpeadores will face Los Negociantes for the pass to the final.
Next Sunday, Los Traumas (Trauma I & Trauma II) will face Los Capos (Capo del Norte & Capo del Sur), and Los Exoticos (Pasion Krystal & Jessy Ventura) will face Los Juniors (Hijo del Espectro & Hijo de Kahoz).
Results: 
– Main Event Match: Los Golpeadores (Hijo de Canis Lupus & Dragon Bane) defeated Los Japoneses (Shun Skywalker & Yoshioka) (#1 Contendership Tournament Quarterfinal Match for the IWRG Intercontinental Tag Team Championship)
– Fourth Match: Los Negociantes (Demonio Infernal & Fresero Jr.) defeated Los Big Strippers (Big Chico Che & Big Ovett) (#1 Contendership Tournament Quarterfinal Match for the IWRG Intercontinental Tag Team Championship)
– Third Match: Puma de Oro defeated Toxin (Super Libre Single Match)
– Second Match: Avisman,Fulgor I & Karaoui defeated Alas de Oro, Alas De Plata & Eragon (6-Man Tag Team Match)
– First: Dick Angelo 3G defeated Rey Halcon Jr. (Single Match)
© 2020 Lucha Central
Folks! We invite you to also follow us through our official social media accounts: 
RELATED NOTE: 2020 IWRG Rey del Ring Final at Arena Naucalpan Results (09/13/2020)
2020 IWRG Rey del Ring Final at Arena Naucalpan Results (09/06/2020)