It's done. It's over. GATOH Move Pro Wrestling's ChocoPro #100, a two night event the likes of which Wrestlemania and Wrestle Kingdom could only dream of being, has come to an end. On the one hand, this now leaves a gaping hole in my life that can only be filled with replaying Uncharted 3: Drake's Deception until I pass out. On the other hand my life is SO MUCH BETTER for having seen these two shows. Last night's Part 1 was the bomb. And tonight…wow. When the show ended with Mei Suruga and Mizuki play fighting after two plus hours of awesomeness, I was left with the same feeling I had years ago after listening to American Idiot for the first time. I don't know if these two shows, and in particular this show tonight, will be remembered far and wide as something special, but I will forever know that they were special to me. It wasn't perfect and in some ways that just made it greater, and made me all the more happy that I made the decision to start reviewing this wonderful show. So I'm not going to sell you anymore on this review; why do that when we can just dive in? Let's review.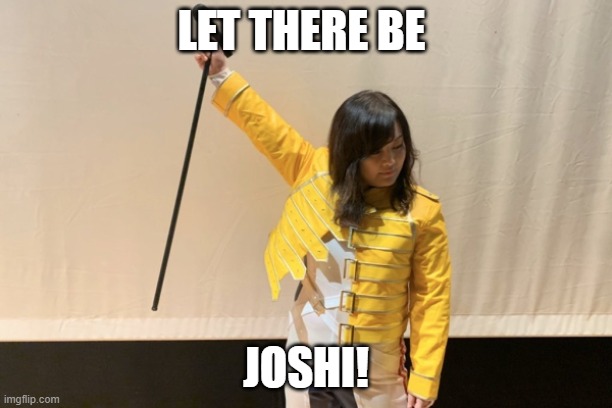 Emi Sakura & Sayaka Obihiro defeated Rin Rin & Sayaka after Emi submitted Sayaka with a Canadian Backbreaker. Majestic; a Canadian Backbreaker as a finish in 2021! Somewhere western Canadian wrestling legend Sydney Steel has turned into Mugato at the end of Zoolander and he doesn't know why.
What a fun start to the show! I'm not sure what was better; the wrestling (very good) or early match dance competition between Emi and Rin Rin (spoiler; Rin Rin was victorious). Honestly it was probably the dancing considering I'm still laughing about it. Everything else was a good time too though. This was my first time seeing Rin Rin wrestle and for a 16 year old with less than 40 matches under her belt she looks quite polished. The power of Emi Sakura's training strikes again! Meanwhile both the Sayaka's looked really good (though it was sad to see them enemies one night after teaming up) and Emi is Emi; bloody brilliant. This was also her of two matches tonight (she filled in for Yuna Mizumori here) because no one is better than BASED QUEEN EMI! You think Daniel Bryan is working two matches on Mania Night Two? You think Kota Ibushi worked two matches on Wrestle Kingdom Night 2? To quote slurring Christopher Lambert in Mortal Kombat, I don't think so (lightning effects intensify). I'm getting off topic! This was a delightful opener. *** ½ 
Chie Koishikawa & Hagane Shinno defeated Choun Shiryu & Sayuri after Hagane submitted Sayuri with an armbar similar to Pentagon Jr.'s armbreaker. I really liked this match! It didn't have a dance number but the wrestling was even better than what we got in the opener, which I'll remind you was pretty good! Hagane and Shiryu were really good as expected, having an absolutely brutal chop battle at one point, while Psycho Chie was so amped up that I thought she was going to jump through the ceiling (I am saddened she isn't breaking out that wonderful Stretch Muffler though. COME ON CHIE!). But the standout to me was Sayuri. She's usually good with a focus on doing chop attacks, but for whatever reason this was a step up. I think it helped that she worked a ton with Hagane, who is as good as they come and who allowed her to do some counters and reversals. Whatever it was she did a hell of a job. I'd say this was a borderline great match. *** ¾ 
Gabai Ji-chan & Kuishinbo Kamen defeated Emi Sakura & Lulu Pencil (Pencil Army) after Gabai evidently submitted Lulu Pencil with a Reverse Figure Four. It looked to me like both Lulu and Gabai tapped out (Emi had Gabai in a headscissors sleeper) but the ref ruled in Gabai and Kamen's favor, causing Emi to stage a sit down protest…that ended when she was carried out on a chair anyway. So it goes! This match was so quick I'm stunned Barry Allen wasn't involved. It was also all comedy, a stunning turn of events given the involvement of Pencil, Gabai and Kamen, all comedy characters. I was very amused by the majority of it, including a scene where everyone was selling their left leg by posing in pain, but it couldn't help but feel like this wrapped up very quickly. On the one hand you don't want a comedy match to go too long; otherwise it threatens to overstay its welcome. On the other hand, this still felt too short. My gut feeling is they wanted to keep it short given Emi had already worked another match on this show and other than her there wasn't a super worker in there to add some great wrestling to it. In the end it was fine for what it was, but I'd say it was the weakest thing on both editions of ChocoPro #100. ** ¾ 
Mizuki defeated Mei Suruga after pinning Suruga with a Deadlift Suplex. And when I say deadlift I mean DEADLIFT; Mei basically had her on the floor with a Guillotine Choke when Mizuki pulled this off. This was the perfect ending to an absolutely fantastic match. I had never seen Mizuki before this match but I knew enough to know she's a highly touted talent from Tokyo Joshi Pro. What I didn't know was that she'd basically be a darker version of occasional partner and long time rival Riho. She dresses the same, wrestlers very similar; Mizuki is basically Riho if Riho was infected with the symbiote, only without the lame dancing.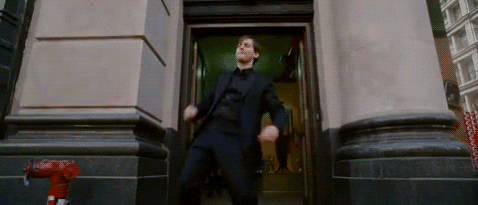 That's off topic though because again; this ruled. Mizuki's reputation is well earned; she's uber athletic, has a great dropkick and wrestles like a champ, which was all that was needed for her and Cool Ass Mei to deliver the goods. The counters were off the charts, their use of the windows for offense was great (that's a ChocoPro staple but it was more effective here if you can believe it) and they even found a way to incorporate some high flying. I also really liked the thread, especially early on, of Mei basically throwing every submission, every variation of the Cattle Mutilation that she could to get Mizuki to tap out and just coming up short. An absolutely brilliant match and better than any match Mei had in the AEW Women's Eliminator tournament. **** ¼ 
Minoru Fujita defeated Baliyan Akki after pinning Akki with a One Legged Cradle Tombstone Piledriver to win the Super Asia Championship. Fujita becomes the second Super Asia Champion, following Riho. This was…I don't even know if they have a word for how awesome this was. I expected one hell of a match based off the chemistry these two had shown in the last two Best Bros vs. Pencil Army tag matches and that didn't even properly prepare me for this. It was an absolute war of attrition. Fujita had to survive Akki working over his leg throughout the match, which included numerous submissions. Akki at one point was nearly choked out and somehow rose from the dead. There was a back and forth lariat exchange, forearm exchanges, chop exchanges, TWO TOMBSTONE PILEDRIVERS, Akki hitting the Splash from the window and Fujita rolling out of the pinning predicament to avoid defeat and so much more. Like last night's opening tag this felt like a big time match on a big time show. It also felt like the best work of either man's career. I can't say for that for sure as I haven't seen all of Akki or Fujita's career, but it's hard to imagine them having a match this great (other than Fujita's long lost NOAH tag against KENTA and Marufuji years ago). It certainly is proof that Fujita is much more than a Deathmatch wrestler and that Akki, as I've been saying for awhile now, is a breakout star waiting to happen. This was the best match of ChocoPro #100 and in my opinion, the best match of the weekend. *****
With that only one thing remains. YOU WANTED THE BEST; YOU'VE GOT THE BEST! THE HOTTEST TOURNAMENT IN THE WORLD…JANKEN ("Shout It Out Loud" rift plays).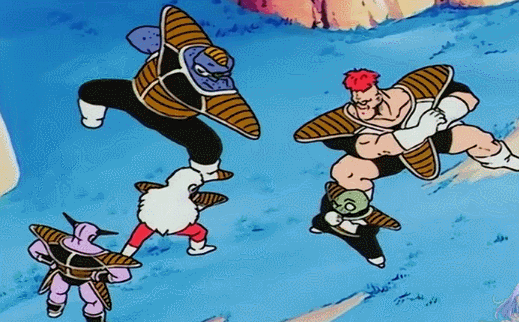 Lulu Pencil defeated Sayuri with Paper on the first try. 
Emi Sakura defeated Sayaka Obihiro with Paper on the first try. There will be no repeat for Obihiro! Dammit; I wanted to see how powerful two wins would give her.
Chie Koishikawa defeated Masahiro Tanakashi with Rock on the second try. Remember when Psycho Chie couldn't buy a win in Janken and now is either winning it or getting to the semi-finals in her last three appearances?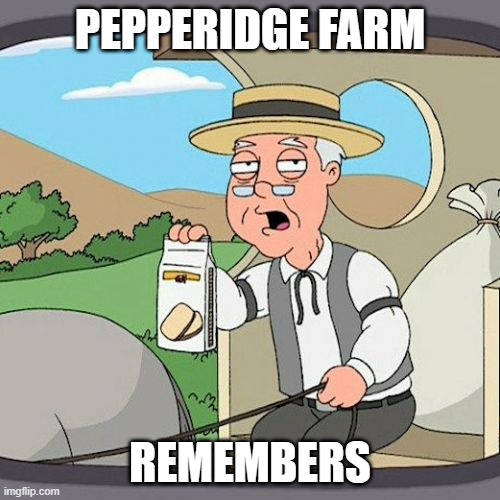 Rin Rin defeated Choun Shiryu with Paper on the second try. Hell hath no fury like a Rin Rin in Janken.
Aoi Kizuki defeated Gabai Ji-chan with Rock on the first try. This was controversial and I can say, after seeing the replay, that Kizkui, the referee tonight, changed from Paper to Rock just before Gabai did scissors. Of course Kizuki had already revealed her hand while Gabai was going in slow motion so basically he was cheating too and Kizuki just outsmarted him. In other words; fair result! 
Baliyan Akki defeated Kuishinbo Kamen with Rock on the first try. Akki was legit selling the last match on the floor while doing this AND STILL WON!
Minoru Fujita defeated Sayaka with Scissors on the first try. Man; imagine if Fujita won this? I was wondering how powerful Obihiro going back to back would become but if Fujita goes from winning THAT main event to Janken…what would you say to that again Mr. Comedian? 
Mizuki defeated Mei Suruga with Scissors on the first try. I haven't seen this one sided a beat down since LeBron James was still in Cleveland and facing the Raptors in the playoffs. That one's for you Ewan. 
Aoi Kizuki defeated Rin Rin with Paper on the first try. WHAT IS IT WITH THESE REFS AND BEING INDESTRUCTIBLE IN JANKEN?!
Lulu Pencil defeated Baliyan Akki with Scissors on the first try. It just isn't the Best Bros day is it?
Minoru Fujita defeated Emi Sakura with Scissors on the first try. UH OH!
Chie Koishikawa defeated Mizuki with Scissors on the first try. YOU CANNOT STOP THE GREATNESS THAT IS PSYCHO CHIE, YOU CAN ONLY HOPE TO CONTAIN IT!!!!!
Lulu Pencil defeated Aoi Kizuki with Paper on the first try. You know how Best Bros are having the worst night ever? Picture that, but reversed, and you'll get the Pencil Army. Remember this when Lulu Pencil is lording over us ala Immortan Joe in a few years.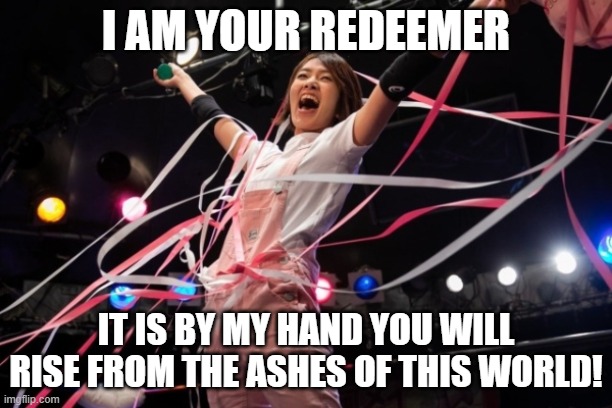 Minoru Fujita defeated Chie Koishikawa with Scissors on the first try. OH MY GRODD IT'S GOING TO HAPPEN! HOUSTON WE HAVE A PROBLEM! ABORT MISSILE, ABORT MISSILE! DANGER WILL ROBINSON; DANGER! Have I left out any warnings there?
Minoru Fujita defeated Lulu Pencil with Scissors on the first try. Minoru Fujita has won the ChocoPro #100 Night Two Janken tournament, only moments after he just won the Super Asia Championship. I think that officially makes him the most powerful being in the universe. He also beat Pencil to win this and Pencil is technically the leader of his stable, so shouldn't that now make him the leader and the Pencil army the Fujita Army? I guess that's something we need to figure out. All I know is this is now Minoru Fujita's world and I just happen to be a tiny speck in it.
And that, sports fans, is a wrap on ChocoPro #100, a glorious two night event that I will remember for a long time. Thank you for joining me with these reviews for both shows. The plan now is to return for a review of AEW Dark: Elevation Monday night but I make no promises in the event of another article idea coming along. At worst I shall return to reviewing on Tuesday for AEW Dark. TILL WE MEET AGAIN!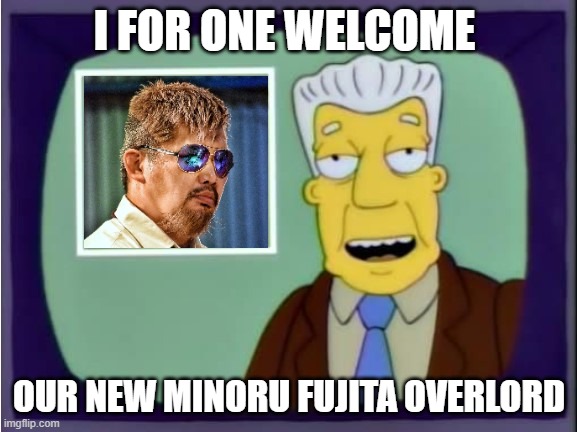 Please change disks to continue…
Folks! We invite you to also follow us through our official social media accounts:
© 2021 Lucha Central
RELATED NOTE: GATOH Move Pro Wrestling ChocoPro #100 Day 1 Review (03/27/2021) 
GATOH Move Pro Wrestling ChocoPro #100 Day 1 Review (03/28/2021)