Well sports fans, the bittersweet moment has arrived. It was thought to be last night, but thanks to a last minute challenge, us fans of GATOH Move's ChocoPro were blessed with one last Emi Sakura match before she heads off to rule ass in All Elite Wrestling. That match took place tonight, on a special ChocoPro unofficially titled The Last Dance of Emi Sakura, where the Killer Queen took on her protégé, Mei Suruga. Or as they call her in the streets, Cool Ass Mei. It was an experience and a half, and I will now review it for you so we can all wipe the tears from our eyes and start day dreaming about the first time CM Punk and Emi cross paths in the AEW locker room. Here we go.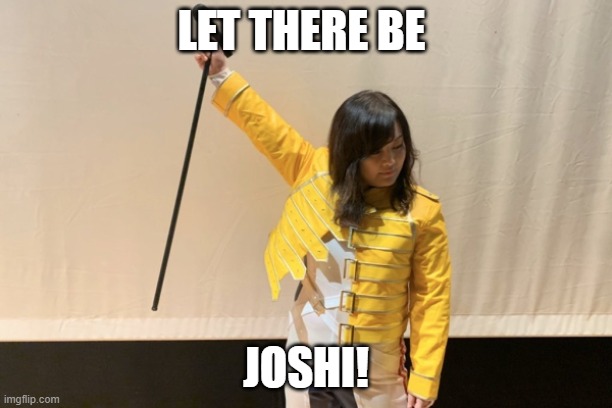 Emi Sakura defeated Mei Suruga after pinning Cool Ass Mei with the Ice Driver. What is an Ice Driver you may ask? Well it's when Emi lifts a fool up her shoulders in a Canadian Backbreaker position, and then drives them down onto the mat like Giannis running over someone in the paint. Yes I did just compare Emi Sakura and Giannis. We now go to a live look at Giannis' reaction to this.
This was, as I expected, a really great, really emotional experience. And what else could it be with Emi going to AEW? Of course this is ChocoPro so we also had some comedy, with Mei taking Emi outside of Ichigaya Chocolate Iroba to press Emi's face again the window, Mei getting her head rammed into wood panels, Queen posters and other stuff. It also featured the greatest Romero Special moment in history where Emi did the Freddie Mercury "HEYYYYYO!" like a pro, then got Mei up in the move and flung her into the wall! On the scale of the greatest things to ever happen, this was between Nirvana's album In Utero and Miguel Montero's Grand Slam in Game 1 of the 2016 NLCS.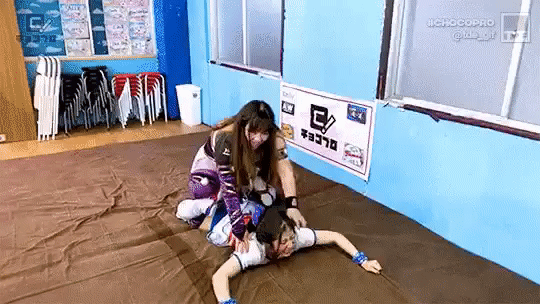 There was even more great wrestling after that. The striking was awesome, with Emi in particular delivering some absolutely vile shots to poor Mei. Mei got her licks in too though, including one spot where she got so furious that she had Emi on her back, pounding elbows into her chest. There were silky smooth sequences of counters, reversals and dodges, there were some great Emi backbreakers; hell there was a dive out the window from Mei that Emi caught with an RKO. It wasn't always seamless (a few sequences could've been smoother) but that's a small gripe. On the whole this was a thirty plus minute match that flowed by, made me laugh, had me on the edge of my seat and had me on the verge of tears. In other words, it was a friggin incredible match. If this is it for Emi in ChocoPro for the time being, there was no better way to go out. Alright that's not true; Queen could've played her entrance. Short of that though, this was the best way to go out. **** 3/4
But of course we weren't done! Because for the final time (for now), it was time for Emi to step up and take on the ultimate challenge; JANKEN!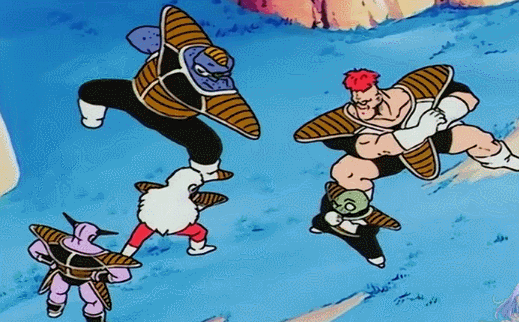 Emi Sakura defeated Mei Suruga with Scissors on the second try to win the ChocoPro: The Last Dance of Emi Sakura Janken Tournament! As you can see it was a stacked field! First off, yes Emi closed her closing chapter in ChocoPro by a) wrestling to a draw last night, b) defeating Mei tonight and c) defeating Mei again in Janken. It's like Emi turned into Hulk Hogan, only if Hogan was cool, not a racist and actually, you know, good. Honestly though, the Janken was the least memorable moment of this whole thing. That would be a tie between the scene of Emi and Mei both fighting back tears and Baliyan Akki screaming "THERE IS NO GOD!" after Emi deprived Mei of a Janken victory YET AGAIN! One of the funniest moments in ChocoPro history, and think about the ground that covers.
Unbelievably we weren't done after this, as we got Emi being showered with flower pedals from Mei and the rest of the ChocoPro gang in attendance, one final singalong and many, many tears. Mei cried, Emi really cried, I believe several others cried and yes, I can confirm I shed a few tears too. Don't get me wrong; I'm thrilled Emi Sakura will be back in AEW, so thrilled that it almost rivals my anticipation of CM Punk and Bryan Danielson showing up (should they of course do so. It's not confirmed yet, wink wink, nudge nudge). But there's no doubt she is the heart and soul of this whole outfit and it's sad to see her go, at least until the pandemic allows her to do both. But as the final Star Trek: Next Generation episode points out, all things must come to an end. And like that episode it ended beautifully. This is why I love ChocoPro. It can make you laugh, it can leave you in awe and sometimes it will move your emotions something fierce. It did so tonight and going forward I expect it will continue to do so. Emi Sakura may have had her Last Dance in ChocoPro, but Mei remains, Baliyan Akki remains, Yunamon remains, Psycho Chie remains; hell even the dastardly Chris Brookes remains. ChocoPro is still in good hands sports fans, and a show like this, as bittersweet as it is, is a good reminder of that.
And with that it's time for me to retire for the evening. I shall return tomorrow (hopefully) for a review of AEW Dark: Elevation. TILL THEN!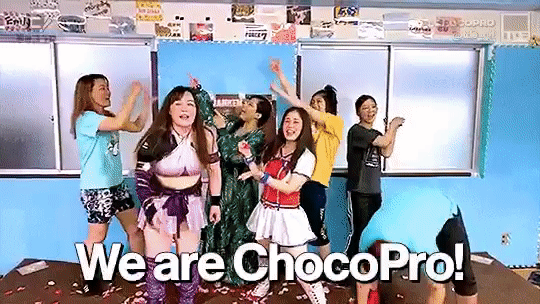 Please change disks to continue…
Folks! We invite you to also follow us through our official social media accounts:
© 2021 Lucha Central
RELATED NOTE: GATOH Move Pro Wrestling ChocoPro #136 Review (07/19/2021)