What's better than one ChocoPro episode on a weekend? I'll tell you; TWO ChocoPro shows on a weekend. The GATOH Move gang was back at it tonight with a show that, quite frankly, was even better than yesterday's show. And that's saying something; yesterday had Chris Brookes joining the Pencil Army in the biggest stable acquisition since…ever? Who can say for sure? Tonight though had two great matches, a good opener and a surprising result in the Janken tournament, so that was ultimately enough to overrule poor Brookes' turn. There's always next week tall man! But that's then; this is now. Let's review.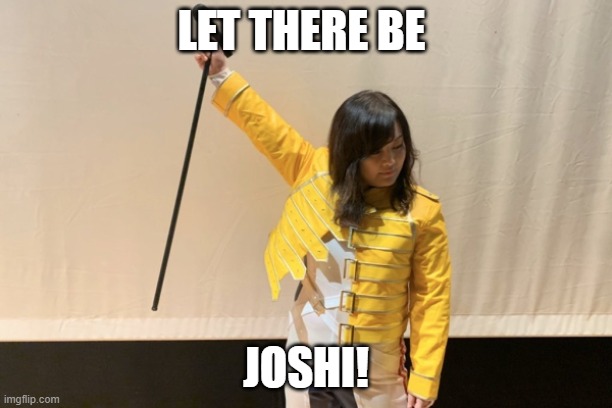 Baliyan Akki defeated Lulu Pencil after submitting Pencil with a Single Leg Crab combined with a heel hook. A lot going on in that final submission! Going into this I was wondering if Baliyan Akki could have a good match with Lulu Pencil. The answer; DUH! It's Baliyan Akki, the Laredo Kid of ChocoPro dammit. He'd probably make me look like a million bucks if I got into the ring with him, and I move slower than Tom Tucker in slow motion. In all seriousness, this was better than I expected. Lulu Pencil isn't a super worker and gets by a lot of being endearing, but she's so endearing and tries very hard that it often just works. It worked enough here despite some sloppy moments, and Akki, who may I remind you is world class, did a hell of a job shepherding the match along. Not a top tier ChocoPro match but enjoyable nonetheless. *** ¼ 
Mei Suruga defeated Tokiko Kirihara after submitting Kirihara with the Full Nelson style Cattle Mutilation. Or should we start calling it Mei Mutilation? Who cares; the Best Bros went 2-0 on the evening and this match was EXQUISITE. Now that's a word to describe a match huh? Exquisite. Next thing you know I'm going to turn into that SNL skit where Will Ferrell does the guy from Inside the Actors Studio.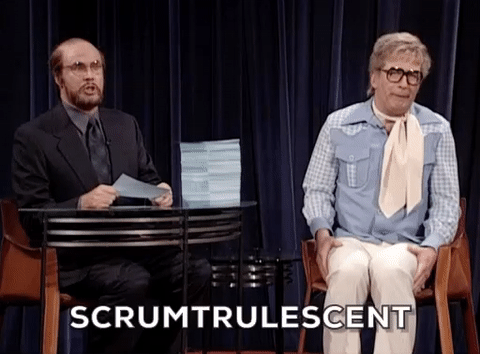 Back to this match, which kicked major ass. It particularly kicked ass in regards to grappling, chain wrestling and mat wrestling. Cool Ass Mei and Kirihara basically spent the whole match trading holds, countering out of arm wringers or working over a body part, with Kirihara in particular focusing on Mei's leg. We still got the usual Mei energy, some comedy and an awesome double stomp but this was a lot more technical than I expected and was so good because of it. Kirihara is so well rounded and it was great to see Mei show off her skills in this department too; we know how good she is as a ball of energy/seller, but this was a performance that showed how complete she's getting. I would say this was a great match, especially if you enjoy submissions and just pure technical wrestling. ****
Emi Sakura & Yuna Mizumori defeated Chie Koishikawa & Sayaka Obihiro after Mizumori pinned Psycho Chie with a wall run splash. Did you like how I used exquisite previously? Good because I'm bringing it back for this match, which was also EXQUISITE! Man I haven't been this on fire with something since I last played NBA Jam 93.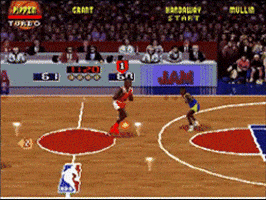 But yes; this was awesome and everyone in it was awesome. I'd be a bit worried if I were SAKI because this BASED QUEEN EMI/Yuna team is a whole lot of fun. They had another great performance here, with Yuna providing the power and sneaky athleticism while Emi provided the greatness that could only come from Emi Sakura. There was one point in this match where she took some hard chops from Chie and sold them with the annoyance I get every time my brother tells me he hasn't read my screenplay. Whereas I just put on loud punk music to get over it, Emi went and just beat the tar out of poor Chie! Speaking of our favorite orange dressed psycho, she was an absolute delight as per usual and once again broke out that beautiful Stretch Muffler. Hopefully she can start finishing fools off with that. Obihiro was the glue, providing good technical wrestling (especially with Sakura) and some super smooth grappling. I have this slightly above Cool Ass Mei vs. Kirihara for Match of the Evening. Great stuff. **** ¼ 
Chie Koishikawa defeated Emi Sakura with Scissors on the third try. UPSET UPSET!
Lulu Pencil defeated Rin Rin with Scissors on the second try. Picking between these two was like trying to decide between Sonic Adventure and Jet Set Radio. Tough draw!
Baliyan Akki defeated Yuna Mizumori with Rock on the second try. 
Masahiro Tanakashi defeated Tokiko Kirihara with Scissors on the first try. Tanakashi is the dude who wore orange last night whose name I didn't know. Despite now knowing his name I almost called him Death by Roll Up based on the shirt he was wearing. What a shirt; Death by Roll Up. Have to get one of those. 
Lulu Pencil defeated Chie Koishikawa with Paper on the first try. What do we say about Chie finally winning the Janken tournament?
Masahiro Tanakashi defeated Baliyan Akki with Paper on the first try.
Lulu Pencil defeated Sayako Obihirio with Rock on the first try. THE PENCIL IS TRULY MIGHTIER THAN THE SWORD! Or the scissors in this case.
Masahiro Tanakashi defeated Mei Suruga with Paper on the first try. And with that the dream of a Cool Ass Mei-Lulu Pencil final is over. DAMN YOU DEATH BY ROLL UP MAN!
Masahiro Tanakashi defeated Lulu Pencil with Scissors on the second try. Masahiro Tanakashi wins the ChocoPro #96 Janken Tournament! This got a "LUGER WON THE TITLE!" pop in the building; I swear it was just as loud. Good for you Death by Roll Up guy. As M. Night said in Signs, it's like it was meant to be. 
And with that I'm off to do…something else. I believe there's more ChocoPro tomorrow night sports fans so I'll see you then; if not I'll see you for AEW Dark: Elevation on Monday. TILL WHICHEVER COMES FIRST!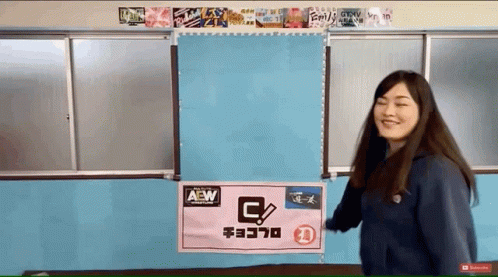 Please change disks to continue…
Folks! We invite you to also follow us through our official social media accounts:
© 2021 Lucha Central
RELATED NOTE: GATOH Move Pro Wrestling ChocoPro #95 Review (03/13/2021)