WE WELCOME YOU TO THE GREATEST NIGHT IN THE HISTORY OF CHOCOPRO! Alright not really, but it's Monday Night, I'm going with a ChocoPro Monday Nitro style gimmick here and you can't do that without Tony Schiavone's catchphrase. And with that nerdom out of the way let's talk about GATOH Move putting ChocoPro out on a Monday! No complaints from me; not only does it immediately wipe away the disappointment of the final moments of AEW Revolution, not only does it give me more ChocoPro but most of all it's another instance where a show on Monday was better than what Vince McMahon put on. You love to see it! This show ruled too (in typical ChocoPro fashion); all three matches were a blast to watch and the main event, to quote Warhorse, ruled ass. How much ass? Let's review and find out!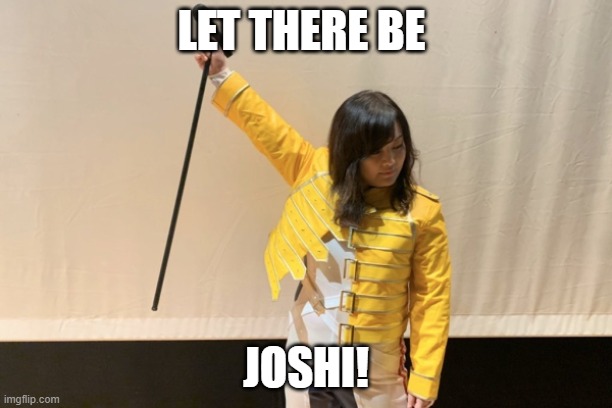 Baliyan Akki defeated Sayaka Obihiro after pinning Obihiro with a Cradle. Controversial way to start off the show. Why; BECAUSE MEI SURUGA WAS REFEREE! I can't be the only one who thinks something is amiss when Mei is reffing a match featuring her tag team partner in a singles match. Oh who cares; BEST BROS F-F-F-FOR LIFE.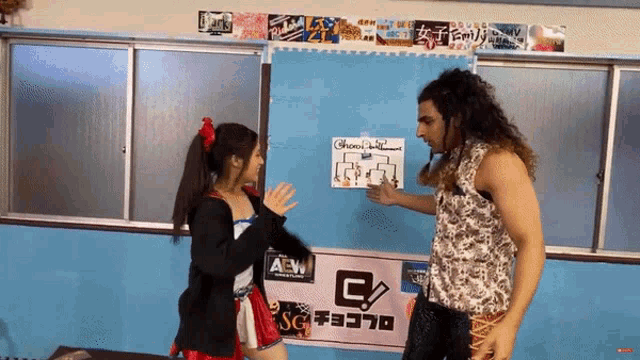 Rigged deck against Obihiro aside, this match was very good and by the end was borderline great. Say it with me once again; Baliyan Akki rules. The ChocoPro headquarters are not a place where you can really show off your athleticism and yet Akki does it show after show by doing stuff like a wall run splash. Do you know anyone else who can do that?! BESIDES MEI I MEAN! He's also impeccably smooth with everything he does, which worked great for the back end of this match when Obihiro and him were doing all sorts of counters and reversals. Obihiro was no slouch herself, and proved to be another ChocoPro participant you don't want to take a chop from. Really good stuff. If only we could've gotten Akki to AEW for that ladder match Yesterday. IF ONLY! *** ¾ 
Emi Sakura & Yuna Mizumori defeated Antonio Honda & Mei Suruga after Mizumori pinned Honda with the Superman Pin. A single tear of joy rolled down Colt Cabana's cheek at the Dark Order lair just now and he doesn't know why. For the second straight match the Best Bros rigged the system by having Akki referee this match! Sadly for Mei it didn't work out as well as it did for Akki. Fortunately the match was just as good. This is my first time seeing Antonio Honda, he of DDT fame and I was mostly expecting comedy. He provided that while also being a really good worker! I guess it's true that comedy guys are the best at this sort of thing. Honda straddled the line tremendously between hard hitting and entertaining, and Mei "the coolest alive" Suruga provided the sizzle with some nice athleticism and some of her own comedy. Mizumori was an absolute hoss (when is she not) and as per usual Based Queen Emi Sakura was based. There is nothing she can't do. Except disappoint me. It is impossible for Emi Sakura to disappoint me; the science backs it up I tell you! Good comedy, good wrestling; such is the ChocoPro way! *** ¾
Kaori Yoneyama defeated Chie Koishikawa after pinning Koishikawa with a Victory Roll. Fun fact; Kaori Yoneyama works in Stardom as Gokigen Death, the coolest clown in wrestling not named Psycho Clown or Murder Clown. Another fun fact; she's also the same woman who once shaved Emi Sakura's head in a match so great it falls between LUGER WON THE TITLE and the Taya Mundo documentary shown at Ultima Lucha Tres in the "Best Moments in Wrestling History" list. Naturally Based Emi refereed this match because IT'S ALL RIGGED, and then naturally called it down the middle for the Yoneyama win, leading to what looked to be a set up for an Emi-Chie match. Break out the M. Night gif!
This had to be the funniest thing I'd seen in wrestling since the ending of the Exploding Death Match last night (too soon?). Of course the difference here is the comedy was intentional. Yoneyama is an incredible comedy wrestler and Psycho Chie (gotta give her a badass nickname!) is on her way to such status as well, so they naturally combined for plenty of laughs from open to close. The wrestling was equally on par. Chie is more associated with comedy than actual work rate but she was on point tonight and she may have the greatest Stretch Muffler in the business. Look at the torque she gets on that bad boy! I was very impressed with her work, especially with Yoneyama on the other side. She may be more of a comedy wrestler now but Yoneyama has all world ability and as the match got deeper we saw glimpses of the woman who once had that classic with Sakura. This was a Grade A comedy match with some strong wrestling sprinkled in. ****
And with that, there's only one thing left; JANKEN! 
Yuna Mizumori defeated Chie Koishikawa with Rock on the first try.
Mei Suruga defeated Antonio Honda with Rock on the first try.
Sayaka Obihiro defeated Kaori Yoneyama with Paper on the first try.
Emi Sakura defeated Baliyan Akki with Rock on the first try.
Yuna Mizumori defeated Mei Suruga with Rock on the second try. There was also a hair pulling contest in this one. Mizumori won that too; big night for her!
Emi Sakura defeated Sayaka Obihiro with Scissors on the second try.
Emi Sakura defeated Yuna Mizumori with Paper on the third try. Emi Sakura wins the ChocoPro #94 Janken Tournament. Like Jean-Sebastien Giguere with a one goal lead in the 2003 Stanley Cup Playoffs, there was never any doubt!
It's song, dance and picture time! Emi also announces some more matches for ChocoPro #100, the return of Lulu Pencil for ChocoPro #95 and Honda vs. Sayari for ChocoPro #95. Unlike the explosion at the end of AEW Revolution, I will be there! Well not in person, but watching the show on YouTube. You know how it goes!
And with that I am off to play Mario 64! Till we meet again tomorrow for QT VS. FUEGO, THE FINAL FRONTIER!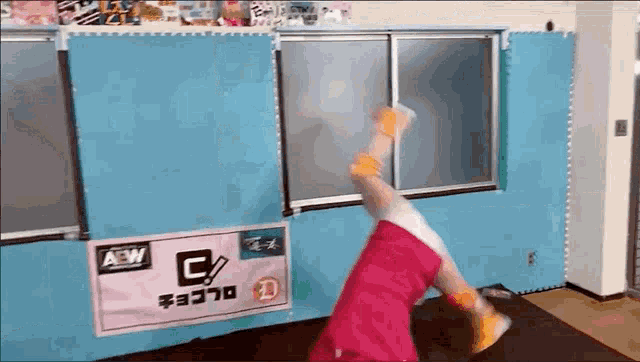 Please change disks to continue…
Folks! We invite you to also follow us through our official social media accounts:
© 2021 Lucha Central
RELATED NOTE: GATOH Move Pro Wrestling ChocoPro #93 Review (03/07/2021)