If you caught my AEW Dark review earlier you may have noticed I was a little annoyed. One reason was because this special edition of Dark was merely okay, as opposed to really good like it normally is. The biggest reason though; IT DEPRIVED ME FROM WATCHING BASED CHOCOPRO #93 LIVE! Nothing, and I mean nothing sports fans, is deadlier than keeping someone from GATOH Move's flagship show. Fortunately Dark ended soon enough that I was able to get the review done, catch ChocoPro's main event and then rewind the tape to see the opener and bring you this review. The result; the usual great show from the best wrestling show to take place in a makeshift living room. Now let's review it!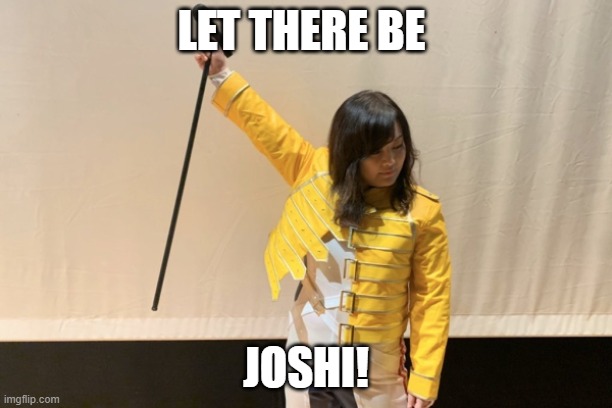 Chie Koishikawa & Tokiko Kirihara defeated Choun Shiryu & Sayuri after Kirihara pinned Sayuri with a Octopus Cradle. This was a match that looked good on paper, only Kishikawa, Kirihara, Shiryu and Sayuri were determined to make it great. And great they made it! I havetn't seen such determination since Onita saw there were 11 seconds left and decided "I don't care if I explode; I'm saving Terry Funk's ass!"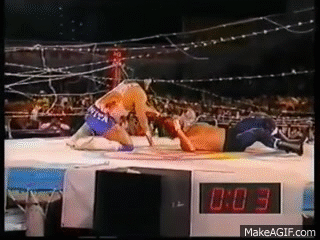 But yeah; this ruled. It started off good, by the middle was bordering on great and by the end was legitimately great. Huge credit goes to the final stretch put together by Kirihara and Sayuri. They were dynamite together with some great counters, pinfall attempts and back and forth action that really put this match over the top. Everyone was good though; Koishikawa is an absolute delight and was on point with her chops and stretch muffler, while Shiryu had some chops on Koishikawa that made Emi Sakura cringe. You know you're doing something right when you're making Based Queen Emi squeamish. Finally the structure was just great. It started slower with some great mat wrestling, built and built and built and then crescendoed at exactly the right time. It was also pretty damn smooth, the biggest difference between this bout and the main event. A great match and surprisingly the best thing on the show. A legit ChocoPro shocker! ****
Baliyan Akki & Mei Suruga (Best Bros) (c) defeated Emi Sakura & Yuna Mizumori after Akki and Suruga pinned Sakura with what looked to be a Double Maistral Cradle. Best Bros retained the Asia Dream Tag Team Championships (third defense!). I knew all along Best Bros would win!
This was a very good match but it wasn't quite the great ChocoPro main event we're used to. The effort was there, the work was largely there but the execution on some of the moves just wasn't what it usually is. It happens; not every match is a blowaway and mistakes do happen; it just happened to occur here. In reality though we're still talking about a good match. Mei (healed up after last week) was in fine form, Mizumori was probably the smoothest and as per usual Emi Sakura and Baliyan Akki provided the most exciting moments. Seriously; we've got to get Baliyan Akki in AEW sooner than later. He is so explosive and athletic in this tiny room; imagine what he'd be like in that ladder match this Sunday with so much space to work with! Alas. Not the smoothest match ever, but a very good main event. *** ½ 
And now it's time for the Ginyu Force's favorite tournament in wrestling; JANKEN!
Baliyan Akki defeated Tokiko Kirihara with Scissors on the third try.
Choun Shiryu defeated Sayuri with Scissors on the second try.
Yuna Mizumori defeated Mei Suruga with Paper on the first try. Mei falls early. NO!
Chie Koishikawa defeated Emi Sakara with Paper on the second try. EMI GONE TOO?! WHAT THE HELL MAN?!
Yuna Mizumori defeated Choun Shiryu with Scissors on a first try. Yuna hotter than a fuller maxed out Yuna at the end of Final Fantasy X.
Baliayn Akki defeated Chie Koishikawa with Paper on the first try. AKKI AND MIZUMORI COLLIDE!
Baliyan Akki defeated Yuna Mizumori with Scissors on the fourth try. Baliyan Akki wins the ChocoPro #93 Janken Tournament. If Jon Moxley vs. Kenny Omega in the Exploding Barbed Wire Triple Hell Landmine Timebomb Death Match is as tense as this match up tomorrow then it may be the best match ever. You heard it here first.
Afterwards there's the usual song and dance, followed by Emi Sakura announcing that Choun Shiryu and Sayuri will be teaming up at ChocoPro #100 in just a few weeks to take on Sayaka Obihiro and Sayaka, making her first appearance in ChocoPro since last year. Cool! Also announced for ChocoPro #94 are Baliyan Akki vs. Sayako Obihiro, Emi Sakura & Yuna Mizumori vs. Antonio Honda & Mei Suruga and Chie Koishikawa vs…KAORI YONEYAMA?! Do I have that right? I must have that wrong. Let's leave it in for now though in case that is correct so my mind can remain BLOWN.
There you go sports fans! Will see you soon for ChocoPro #94. TILL THEN!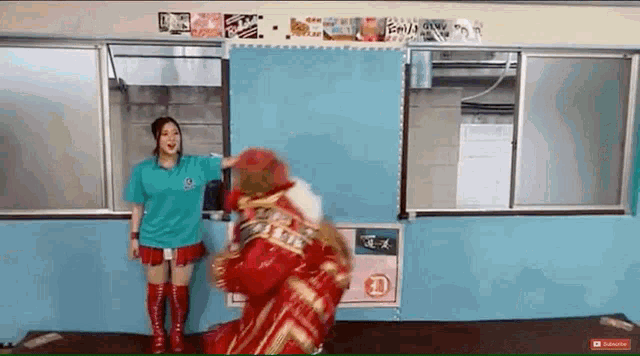 Please change disks to continue…
Folks! We invite you to also follow us through our official social media accounts:
© 2021 Lucha Central
RELATED NOTE: GATOH Move Pro Wrestling ChocoPro #92 Review (02/28/2021)