Cubs-Cardinals. Flames-Oilers. Me vs. Frito-Lay (YOU WILL BRING BACK THE SALSA FLAVOR!). Great rivalries come in all shapes, sizes, stories and characters. Nothing exemplified that more than the latest great rivalry of our time; Fuego Del Sol vs. QT Marshall. For months, on a vlog run by Sammy Guevara, the seeds of battle were planted. Fuego, the finest luchador to crawl out of the primordial ooze that is Mobile, Alabama, set out to prove himself worthy of both an AEW contract and the mantle "Master of the Tornado DDT." QT, a man even hair plugs don't even want to be around, decided to make Fuego's life a living hell, all while denying Fuego the opportunity for a match. On and on they went; twice the match was booked and twice it was canceled, first by QT and then by Nightmare Factory trainer and former star of Burn Notice Glacier (it's true; he gets blown up at the end of season one!). Finally Tony Khan could take no more and gave the people what we wanted; Fuego vs. QT, one on one, on tonight's episode of AEW Dark. And not just any AEW Dark; quite possibly the last of this current era, an era that saw all sorts of numerous characters (including Fuego) and incredible hilarity from Taz, Excalibur and later Anthony Ogogo at the booth. So what happened? Did good triumph over evil? Or did Fuego tumble down the building like King Kong at the end of King Kong? You'll find out…shortly when we get towards the end of the review! I know; what a tease I am. Fortunately the review begins now so I'm not that much a tease.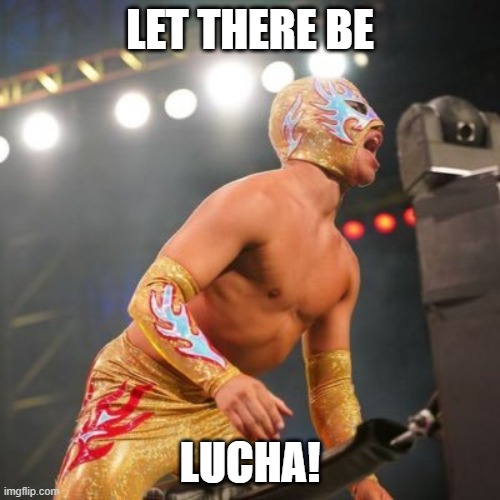 Powerhouse Hobbs defeated Angel Fashion after pinning Fashion with the Emerald Frosion. It has a new name now but to me it will always be the Emerald Frosion so thus it remains the Emerald Frosion. This went a lot better for Team Taz than things did on Sunday evening, as Hobbs just ran over poor Fashion, who I believe got a few forearm shivers in before being demolished. The only thing missing was the Hookplex. I WANTED THE HOOKPLEX DAMMIT! What I also want; more Hobbs. With the Sting/Darby stuff now out of the way, here's hoping he gets more to do. * ½ 
Christopher Daniels & Frankie Kazarian (SCU) defeated Azriel & Danny Limelight after Daniels pinned Azriel after Celebrity Rehab. The best part of this whole thing was Azriel looking like he was actually under the ropes during the pin, Taz and Excalibur arguing over it, the replay proving that Azriel, in fact, wasn't under the ropes and Taz then putting Excalibur over. "THAT'S WHY YOU WON THE AWARD!" Another great moment in Excalibur/Taz history. And now I'll show you a picture of them in weird shirts.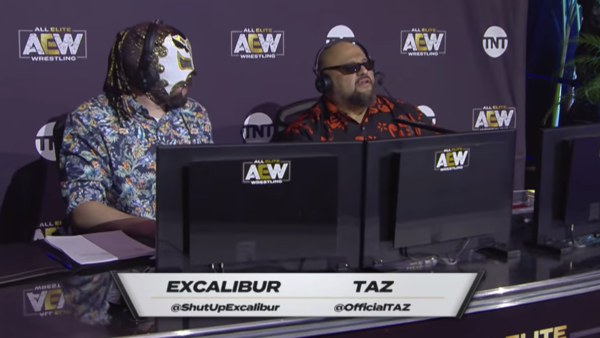 This was a good match separate from the Excalibur/Taz buddy cop film. Azriel, who is in fact former indie star Azrieal, looked a lot better here than he did Saturday against Pentagon, and boy was it great to see Limelight again! He was the MVP of Dark before being sidelined with COVID, and he came back without missing a beat in this one (his sequences with Kaz were particularly strong). Daniels and Kaz were Daniels and Kaz, and Kaz is now so consistently good he may be due for a singles push. He is great. Other than the predictable result (SCU ain't losing till the big match) this was strong stuff. *** ¼ 
Cezar Bononi, Lil Ziggler and Peter Avalon defeated Aaron Solow, Brick Aldridge and Dean Alexander after Lil Ziggler pinned Alexander with the Rude Awakening. That's right; from this day forth Ryan Nemeth shall only be known as Lil Ziggler. Unless he improves (HA!). This had its moments but by the end was a mess. The big reason was because Aldridge and Alexander were basically making their debuts here and there's always going to be kinks there. Well that and Lil Ziggler just has next to nothing other than his spray tan. Aldridge did have some impressive power spots at least and Avalon and Bononi were both solid (this was among some of Bononi's best AEW work). But the sloppiness, and a rare off night from Solow (who's hot tag started strong then fizzled) made this an overall mediocre affair. * ¼ 
Lee Johnson defeated Baron Black after pinning Black with the Blue Thunder Bomb. This match looked good on paper and, you'll never believe this, was good in reality. I actually thought it may have underachieved a tiny bit; Lee Johnson was good but his ceiling is high for any match and I thought he was a little off compared to usual. He was still good though and Baron Black was absolutely tremendous. I love this dude; he is so technically sound it isn't even funny, his suplex game is incredibly underrated and regardless of whether it's Fenix, Lee Johnson or whoever he always manages to stand out and make his opponents look great. You also knew he'd be motivated here after all those great JD Drake performances; Baron's not going to let anyone challenge him for that unofficial King of AEW Dark title! So yeah; very good match. *** ½ 
Alex Reynolds, Colt Cabana, Evil Uno and Stu Grayson (The Dark Order) defeated Aaron Frye, D3, Jon Cruz and Vary "for the last time, I'm not Juventud Guerrera and I wasn't in the Mexicools!" Morales after Cabana pinned Cruz with a Chicago Skyline that nearly split not Serpentico in two. This match featured a Cool Ass Mei Suruga name drop, Negative One watching the match from the ramp wearing either a oversized hoodie or one of Peter Avalon's robes and Taz and Excalibur losing it at least five times. I was thoroughly entertained! The losing team did very little aside from Morales, but Reynolds, Cabana, Uno and Stu were all great and all got their cool moves in. The rare squash that gets over 1 star because of how much fun everything was. **
Brian Pillman Jr. & Griff Garrison (Varsity Blondes) defeated Cameron Stewart & Ryzin after Garrison pinned Stewart with an elbow that is going to remind people of someone. 
Solid stuff. It wasn't quite a squash as Ryzin, ever the reliable jobber, got a few moves in before the tide turned for good, but this was mostly about Pillman and especially Garrison looking good. Garrison has really turned a corner recently; he's ultra athletic for his size, he's got good power and his strike (as evident by that Misawa/Vinnie Massaro style elbow) looked tremendous. Well done for what they were going for. ** ¼ 
Diamante defeated Savannah Thorne after pinning Thorne with a Code Red. If you're thinking Thorne looked familiar, that's because she was once MJF's campaign manager during his feud with Jon Moxley! Remember that bad boy? Good times. Except for that Mark Sterling guy I suppose. This was another solid match, much to my surprise. Thorne, who I assumed was making her debut, actually has several years experience (though she hasn't worked a match in two years) and did well. She also took the Code Red better than I'm pretty sure anyone has working against Diamante, who had one of her more consistent performances since coming aboard. Much better than I expected. ** ½ 
QT Marshall defeated Fuego Del Sol after pinning Fuego with a Diamond Cutter. This was all about pain; the pain of Fuego finally hitting the Tornado DDT and not being able to make a cover, the pain of QT winning and the pain of AEW NOT PUTTING THIS IN THE MAIN EVENT! It's all pain…well other than the fact that FUEGO HIT THAT TORNADO DDT!
This lived up to the hype and then some. I LOVED this match. The wrestlers at ringside (all avid viewers of Sammy's vlog apparently) was white hot and Fuego and QT wrestled this like a big match. And as such it was. Both guys are so underrated anyway, so if you aren't a viewer of Sammy's wacky adventures you'd still be sucked in by the work. If you are a viewer though then this was one hell of a pay off. You got the great wrestling, you got QT being a complete asshole (coming off his treatment of Fuego AND his turn on Dustin from this past Sunday), you got underdog Fuego in all his lucha glory and by Grodd we even got that Tornado DDT. IT DID HAPPEN TODAY! Sadly it didn't get the win but fear not Fuego; tomorrow is another day. A great match that probably goes down as one of the more memorable Dark matches, ala the final Cutler-Avalon match. **** ½ 
Kip Sabian defeated Carlie Bravo after pinning Bravo with a Swinging Neckbreaker. I was still recovering from Fuego's Tragedy so this match had trouble holding my attention. The Kipper being there probably didn't help either. He was fine though and Bravo continues to be really good considering he's been wrestling for, checks notes, maybe four months? The work from these two was less the issue than the fact they were basically following Dark's version of Kobashi-Misawa. Yes that's hyperbole. No I don't care; FUEGO LOST AND I AM SAD DAMMIT! **
Abadon defeated Katalina Perez after pinning Perez with the Cemetery Drive. And now I will type out some MCR lyrics in bold. I MISS YOU! I MISS YOU! SO FAAAAAAAAAAAARRRRRRRRRRRRRRRRRRRRRRRRRRRRRRRRRRRRRRRRRRRR! Alright I'm done. Good squash here. Abadon is really starting to show some improvement; she looked a lot smoother last time out and came off even better here. Nice clothesline, a German Suplex; a good sign for her development. Perez did a good job eating her offense and looking scared; aka the usual from an Abadon opponent. A match that did its job. * ½ 
Ortiz & Santana (Proud N' Powerful) defeated Joey Janela & Sonny Kiss after Santana pinned Kiss after a Death Valley Driver/Neckbreaker combo. Of all the funny moments on this show, nothing may have gotten me more than Janela trying a kick up, failing, trying it again and failing again! It was the finish to the Exploding Barbed Wire Death Match, only with kick ups!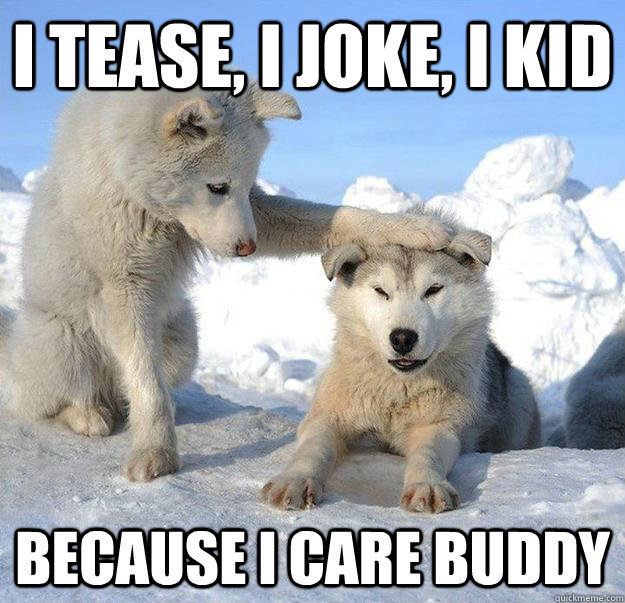 Kick ups aside this was a very good match. The story was Janela getting beaten up early and left for dead in the crowd, leaving Ortiz and Santana to beat up poor Sonny through the early portions till Janela recovered for the hot tag. Simple but effective. Sonny looked good, Janela is always quality whether he can kick up or not (though his performance against Rickey Shane Page a few days after this was taped was even better) and my goodness Santana and Ortiz rule. They seem to just keep inventing great tag team moves every time I see them; makes you hope they're either the team to get the belts from the Bucks or the team who beats the Bucks. It wasn't QT vs. Fuego, but then again what is? Good match to close what may be the end of an era for AEW Dark. *** ½ 
And with that I'm off to cry some more over Fuego losing. Then I'm going to do a podcast. Good night, good luck, #JusticeForFuego and LONG LIVE BASED CHOCOPRO!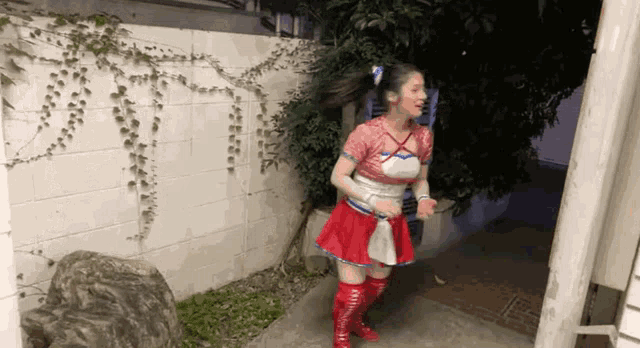 Please change disks to continue…
Folks! We invite you to also follow us through our official social media accounts:
© 2021 Lucha Central 
RELATED NOTE: AEW Dark Episode 78 (03/06/2021)