It's Saturday; naturally that means it's AEW Dark time! Yes sports fans, AEW Dark came to Saturday Night, mainly because there's a PPV tomorrow (Revolution. You may have heard of it!) and there's always a bonus Dark when that happens. On the one hand, I'd never say no to more Excalibur and Taz, especially when it means I can make comparisons to AEW Saturday Night Dark and WCW Saturday Night. On the other hand, AEW Saturday Night was largely like a typical WCW Saturday Night show; surprisingly lacking with only a few cool moments. Also; IT TOOK AWAY FROM ME WATCHING CHOCOPRO #92! Such is life I suppose. But enough complaining; I have ChocoPro to watch and need to get through this! Let's review.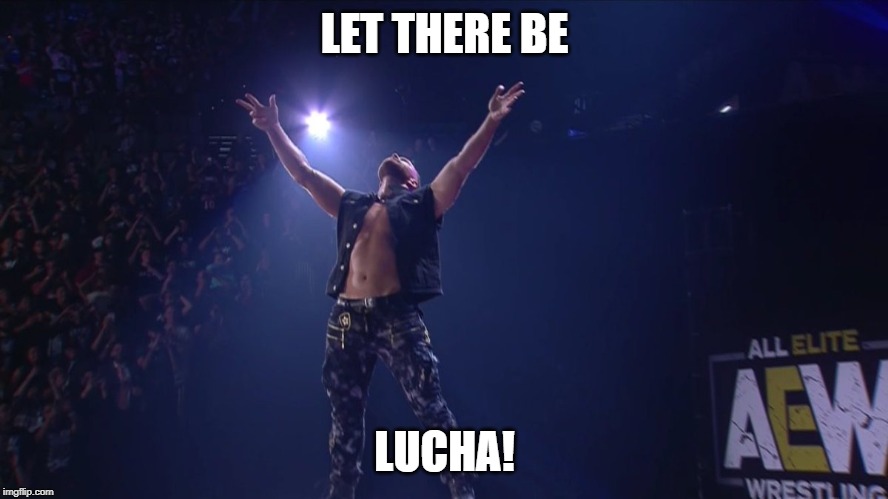 Dustin Rhodes & QT Marshall (Natural Nightmares) defeated Cezar Bononi & Peter Avalon after Dustin pinned Avalon with a Running Bulldog. Not sure what I'm more amazed by; Dustin trying to get the Bulldog over as a finisher in 2021 or Peter Avalon being dragged to the ring by Bononi while laying on a heart shaped bed. It's a toss up! Match was fine. The more I see of Bononi the more I'm not sure there's anything there besides size. He at least plays off Avalon well I guess, but beyond that he's just there. Poor QT worked with him a ton and was thus also there, while Dustin was awesome (when is he not?) and Avalon was entertaining. I guess the good news for QT is at least he'll finally do something worthwhile next week when he takes the first Fuego del Sol Tornado DDT in AEW. Can't wait! **
Chuck Taylor defeated JD Drake after pinning Drake with an Awful Waffle that was straight out of a horror movie. There's another version were poor Drake ends up out for like five years after taking this move after he slipped out of Chuck's grasp; fortunately Chuck caught Drake on the way down and all was well. Other than that this was the third straight strong performance from Drake, the new king of AEW Dark! He actually got to beat Big Dust up for most of the match with his impressive power game, allowing Chuck to make a nice comeback underneath. A stronger finish and this could've trended up to very good instead of good. Afterwards Penelope, the Kipper and Miro came out and beat up both Chuck and Orange Cassidy, with Miro cutting a great promo about wasting his time with the Best Friends before kicking Cassidy's face off. If only that had been on Dynamite at some point; the storyline could've used it. *** ¼ 
Penta El Zero M defeated Azriel after pinning Azriel after the old Lucha Underground armbreaker. Now that's a move I haven't seen in a long time!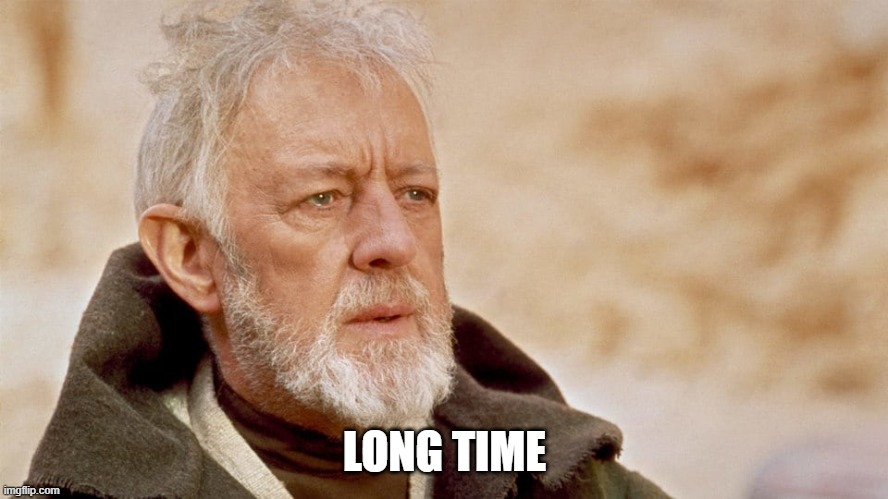 This match was weird. I'm generally not someone who feels guys need to be squashed but this was a case where Pentagon should've run Azriel over and instead went 50/50 with him. It probably felt that way because Azriel was very hit or miss. Some of his stuff looked good, especially early, but the longer the match went the less impressive Azriel looked. It was almost Esfinge esq in a way. Pentagon was at least good, when he was giving Azriel the world to work with and it was nice to see the old LU style arm breaker make an appearance. Overall though this should've been over and done with quickly and instead was about four minutes too long. * ¼ 
Big Swole came out and cut a GREAT promo, talking about how she worked her way to being the number one contender only for the tournament to then pop up. While she stated she was happy for Ryo getting her shot, she stated that after Revolution she is coming to collect a debt from whoever the champion is. Very good stuff; Swole stayed babyface but had a little bit of an edge at the same time. I know some people question her in the ring, but this is another great example that from a charisma/mic work standpoint Swole is the real deal.
Lance Archer wiped John Skyler off the face of the earth, finishing him off with a Blackout. Total annihilation here, aka what Pentagon should've done to Azriel. Archer is on a roll right now and this was more of the same. Then again even if Archer was directionless this would've been a good squash; no one does the squash match as well as he does these days. After the match Jake Roberts and Archer each cut great promos, focusing on Cody in particular. In the words of Mugatu, than Lance Archer is SO HOT RIGHT NOW! * ¾ 
Brian Cage & Ricky Starks (Team Taz) defeated Angel Fashion & Fuego Del Sol after Cage pinned Fashion with the Drill Claw. I've asked it the last few times and I'll ask it again; what do we say about Fuego Del Sol hitting the Tornado DDT in a match prior to his collision with QT Marshall?
Another fun squash here. Angel Fashion actually looked like he'd be get a few moves in, only for Cage to immediately turn him into mulch. Fuego got a little more in and looked good with Ricky Starks in the limited time they got together. In the end though this was all about Cage and Ricky looking good a day before they go at it with Darby Allin and Sting, all while the great Hook watched from the floor. Such is life. Good squash. * ½ 
Jack Evans defeated Jake St. Patrick after pinning Patrick with the 630 Senton. The rare Jack Evans singles match while Angelico is out…I don't know? Wooing the ladies? Jumping off rooftops? Who can say for sure? All I know is the match started with the revelation that Jack had been paid $10K by Matt Hardy over the past week, which made me very happy for Jack considering all the Iranian Tobaco and FIFA games he bought with it. Anyways; I liked this match! Very good stuff. Jack was great, Excalibur once again called the Ode to Blitzkrieg the Standing Skytwister Press (COME ON MAN!) and Jake St. Patrick finally got to do some stuff. He looked really good too; nice kicks, nice selling, good offense overall and seemed to click well with Jack before Jack hit him with that awesome 630. More Dark opportunities for Jake St. Patrick please! Also more stuff for Jack, but you already knew that. Good match. *** ¼ 
Max Caster (with Anthony Bowens lip synching) had another all timer of a rap as he put down everyone in the ladder match, even finding a person willing to both stand in for Cody and get a horrible (hopefully not permanent) neck tattoo. I believe he may have also called Cody the Kamala Harris to Tony Khan's Joe Biden but I may have misheard! Great stuff either way. I'm officially concerned Caster's rap tomorrow will be so good I will be upset when he doesn't win.
Austin & Colten Gunn (The Gunn Club) defeated D3 (The Mighty Duck) & M'Badu after Colten pinned D3 following a 3:10 to Yuma. Solid match. After a struggle last time out Colten Gunn looked a whole lot better here; some of that may have had to do with AEW limiting him but either way he was a lot better. Austin meanwhile was, well, Austin and the D3/M'Badu team was actually pretty good. D3 has been a good jobber for AEW throughout the past year and M'Badu, another guy who ranges from hot or cold depending on the night was on his game. Nothing earth shattering in the slightest but an easy watch. ** ½ 
Thunder Rosa defeated Tesha Price after pinning Price with a Fire Thunder Driver. This match was fascinating, which is something I'd expect to say about a six man tag team of Bear Country and JD Drake, not Thunder Rosa beating up Tesha Price.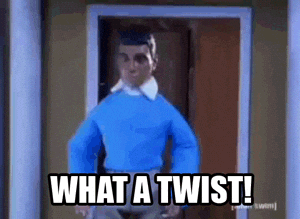 And yet this match worked pretty well. I don't know if I'd say it was good but it wasn't too far off. The key is it wasn't even a back and forth match; Thunder Rosa took 95% of this match, with Tesha only getting in a move or two here and there. Despite this it was never dull; Rosa is great obviously and Tesha Price did a hell of a job portraying an unhinged performer getting their ass kicked and still coming back. In some ways it was her best work in AEW and it's probably the least active she's been. Whatever works right? I enjoyed this, even if it was good in the traditional sense. ** ¾
Bear Boulder & Bear Bronson (Bear Country) defeated Cameron Stewart & Ryzin after Bronson pinned both Stewart and Ryzin after an Assisted Splash. Yet another total annihilation style match here, with Boulder and Bronson beating Ryzin and Stewart so bad that there's really not much to say. Other than that Stewart reminded me of ROH announcer Ian Riccobani for some reason (sorry Ian!). The story was after the match when, for the second straight week, Butcher and the Blade attacked Bear Country, laying them out with chairs. They're really upset Bear Country put them through tables during that lumberjack match huh? I remain very excited for this upcoming collision between these teams; maybe AEW will do it this Wednesday on the post Revolution Dynamite? I'd do it! * ½ 
Five & Ten (The Dark Order) defeated Labron Kozone & Vary "I went away for a few weeks and people still think I'm Juventud Guerrera" Morales after Ten pinned Kozone with the Reverse Rainmaker. Not quite a squash but not really all that competitive either. It was nice to see Morales back and I was impressed with Kozone; he didn't have a ton to do but he bumped well, seems to have nice athleticism for his size and had a few good strikes when he could get them in. Mostly though this was Ten bossing people around and Five having another strong hot tag. Solid match. **
Tay Conti defeated Leila Grey after pinning Grey with a Hammerlock DDT. You have to feel for Leila Grey here; not only did she not really show a ton, but she was overshadowed by both Tay Conti AND Negative One. The legend was back, doing the best friend hand signal with Tay Conti (in honor of Anna Jay) and then was just all sorts of entertaining watching the match on the ramp. Excalibur and Taz were corpsing so much at him that I'm surprised Randy Savage didn't rise from the grave and ring their heads like Snape did to Harry and Ron in The Goblet of Fire.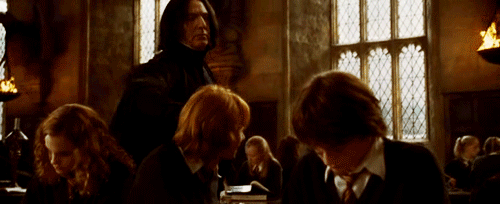 This was a squash and that's good because, as said, Leila Grey didn't really offer a ton. That's fine because Tay Conti rules and has reached the point where she's going to be good regardless of her situation. She looked great on offense and that DDT is another vicious move for her to employ. Now if only we could get her in there with Ivelisse so they can do the 2021 version of Kota Ibushi vs. Taichi; all kicks, nothing else. It'll happen one day…one day…* ¾ 
Matt & Mike Sydal defeated Luther & Serpentico (Chaos Project) after Matt Sydal pinned Serpentico after a Double Lightning Spiral. Often times I think the main event of shows really sums up the show as a whole and this main event was a prime example. It had some fun moments and was easy to watch, but nothing memorable at all occurred. Chaos Project did their usual schtick and was entertaining but this was one of those matches were Luther was off and there wasn't enough good Serpentico to offset it. They weren't great opponents for the Sydal's either, though both Matt and Mike tried and Mike in particular had some really nice moves (how about the Split Michinoku Driver?!). There wasn't anything super wrong with it, but it wasn't even borderline good, a step down from the Dark main events these days. ** ½ 
That'll do sports fans. ONTO THE CHOCOPRO!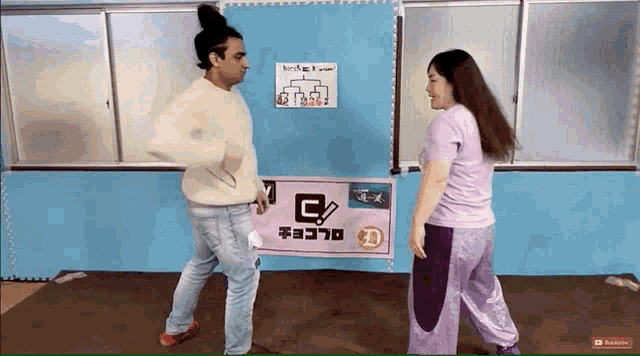 Please change disks to continue…
Folks! We invite you to also follow us through our official social media accounts:
© 2021 MLW 
RELATED NOTE: AEW Dark Episode 78 (03/06/2021)