CMLL held its traditional Tuesday Night Live Show at the Arena Mexico in Mexico City, in whose Main Event, Euforia, Templario & Dragon Rojo Jr. defeated Místico, Star Jr. & Fugaz by disqualification in a 6-Man Tag Team Match.  In the third fall, Mistico tried to surrender Templario with La Mistica, but when he made the move Templario was left without his mask, so the referee thought that Mistico had stripped him of his mask on purpose.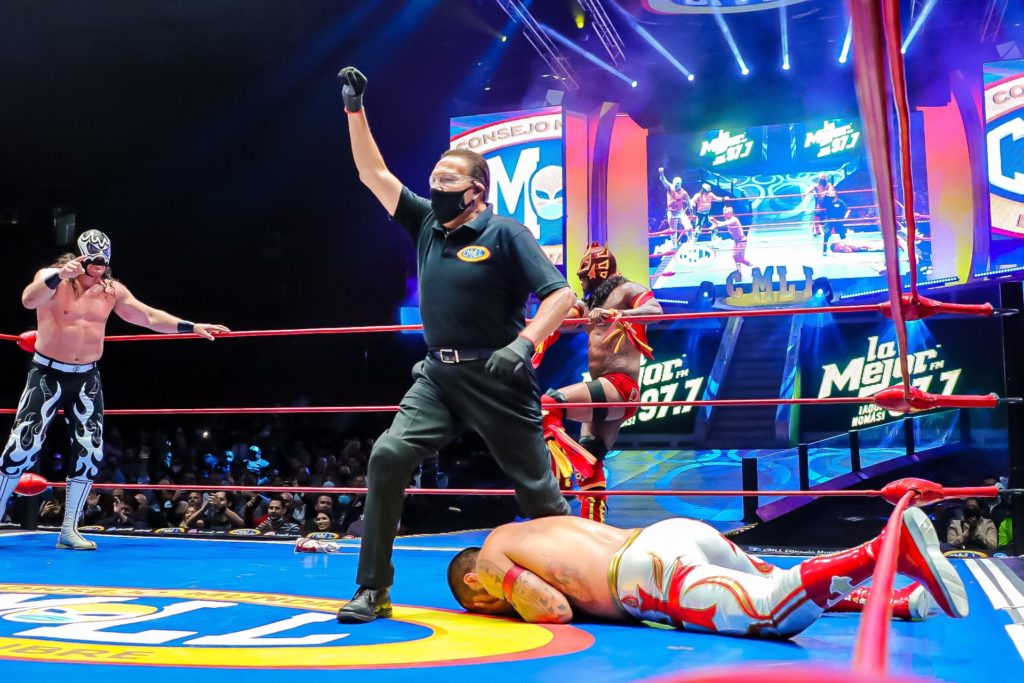 PHOTO: CMLL / Alexis Salazar
Virus, Raziel & Cancerbero got their fourth successful defense as Mexican National Trios Champions after beating Diamond, Magia Blanca & Rugido by pinfall in a Title Match.
Dark Silueta & Lluvia defeated Marcela & Reina Isis by pinfall in a Relevos Increibles Match. At the end of the match, Dark Silueta challenged Reina Isis to a Title Match for the Mexican National Women's Championship.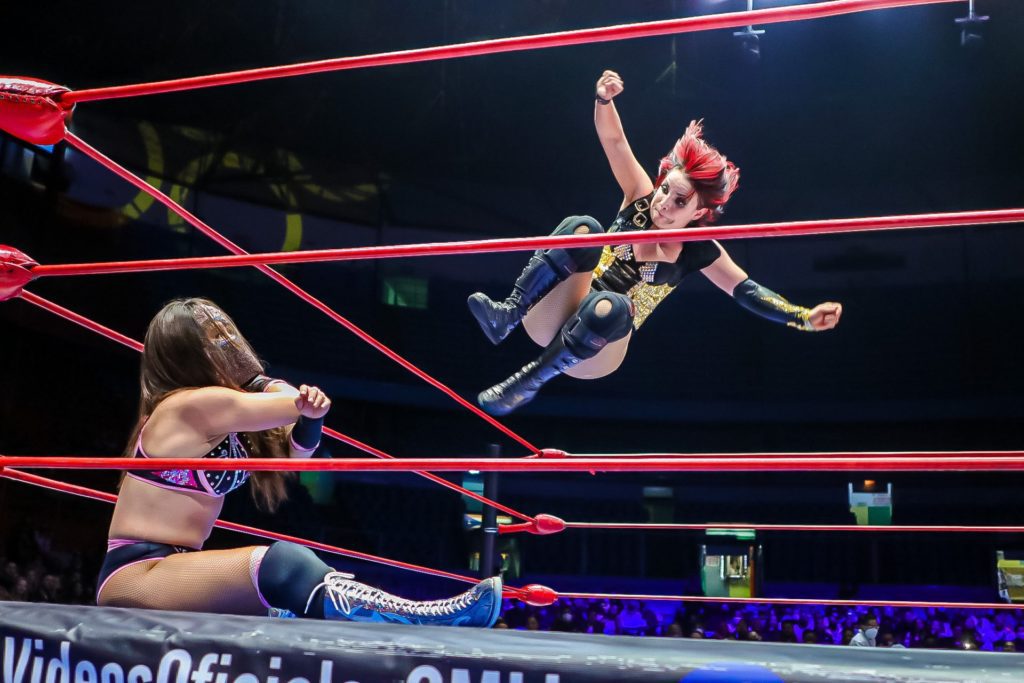 PHOTO: CMLL / Alexis Salazar
Results:
– Main Event Match: Euforia, Templario & Dragon Rojo Jr. defeated Místico, Star Jr. & Fugaz by disqualification (6-Man Tag Team Match)
– Fourth Match: Los Cancerberos del Infierno (Virus, Raziel & Cancerbero) (C) defeated Los Depredadores (Diamond, Magia Blanca & Rugido (Mexican National Trios Championship Match)
– Third Match: Dark Silueta & Lluvia defeated Marcela & Reina Isis (Relevos Increibles Match)
– Second Match: Electrico, Halcón Suriano Jr. & Sonic defeated Nitro, Grako & Inquisidor (6-Man Tag Team Match)
– First Match: Atomo & Chamuel defeated El Gallito & Zacarias el Perico (Relevos Increibles Match)
Folks! We invite you to also follow us through our official social media accounts:
© 2021 Lucha Central 
RELATED NOTE: CMLL Tuesday Night Live Show: Dia de Muertos at the Arena Mexico Results (11/02/2021)
CMLL Tuesday Night Live Show: Dia de Muertos at the Arena Mexico Results (11/02/2021)