CMLL held its traditional Tuesday Night Live Show at the Arena Mexico in Mexico City, in whose Main Event, Atlantis Jr. will face El Terrible for the CMLL Rey del Inframundo Championship after beating Volador Jr. by by submission with La Atlantida in a 10-Man Torneo Cibernetico Elimination Match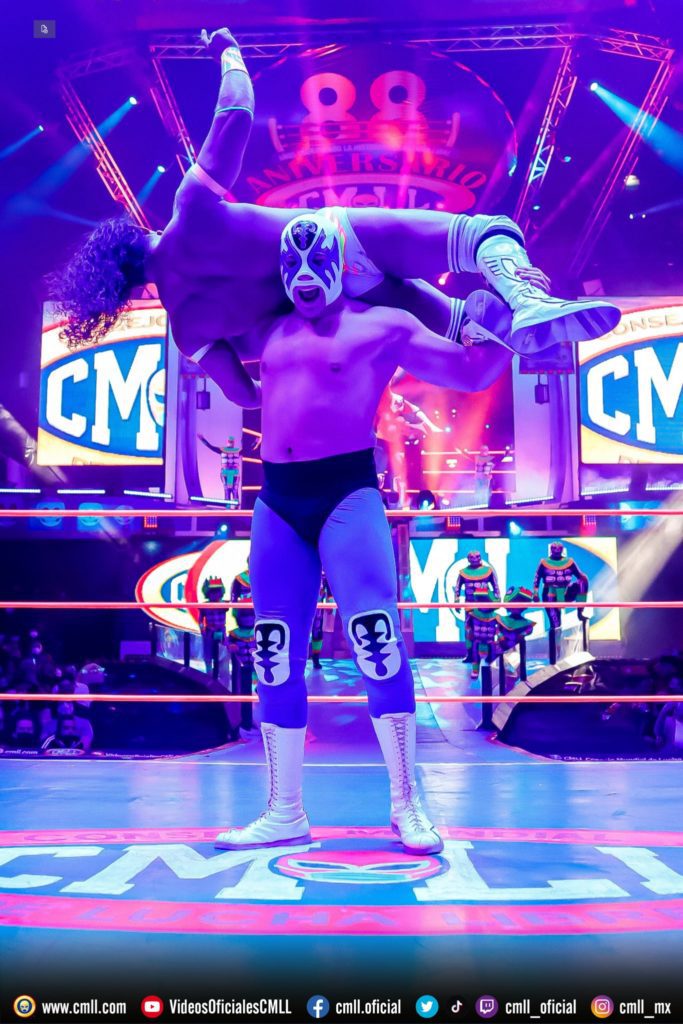 PHOTO: CMLL / Alexis Salazar
Diamond, Magia Blanca & Rugido) defeated Virus, Raziel & Cancerbero by pinfall in a 6-Man Tag Team Match. At the end of the match, Los Depredadores challenged Los Cancerberos del Infierno for a Title Match for the Mexican National Trios Championship.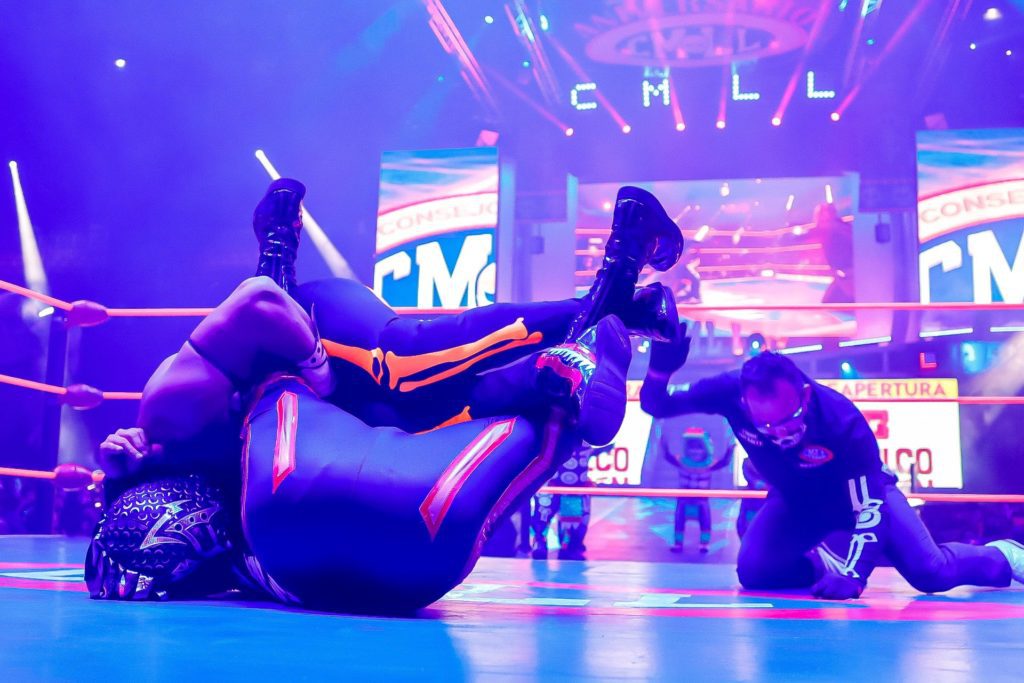 PHOTO: CMLL / Alexis Salazar
Princesa Sugehit, Avispa Dorada & La Vaquerita defeated Reina Isis, Dark Silieta & Stephanie Vaquer by pinfall in a 6-Woman Tag Team Match.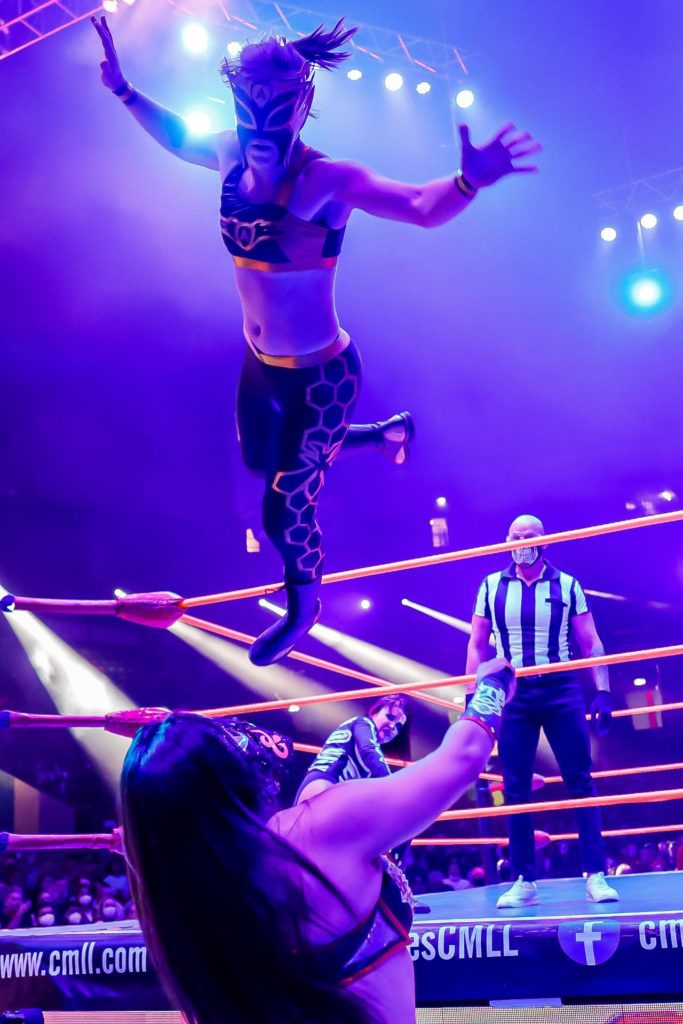 PHOTO: CMLL / Alexis Salazar
Results:
– Main Event Match: Atlantis Jr. won by last eliminating Volador Jr. (10-Man Torneo Cibernetico Elimination Match for a title shot for the CMLL Rey del Inframundo)
Elimination Order: 
El Valiente defeated Gemelo Diablo I
Volador Jr. defeated El Felino
Angel de Oro defeated Gemelo Diablo II
Gran Guerrero defeated El Valiente
Templario defeated Angel de Oro
Mistico defeated Templario
Atlantis Jr. defeated Mistico
Volador Jr. defeated Gran Guerrero 
– Fourth Match: Los Depredadores (Diamond, Magia Blanca & Rugido) defeated Los Cancerberos del Infierno (Virus, Raziel & Cancerbero) (6-Man Tag Team Match)
– Third Match: Princesa Sugehit, Avispa Dorada & La Vaquerita defeated Reina Isis, Dark Silieta & Stephanie Vaquer (6-Woman Tag Team Match)
– Second Match: Nitro & Apocalipsis defeated Leono & Arkalis (Tag Team Match)
– First Match: Shockercito & Ultimo Dragoncito defeated Pierrothito & Mercurio (Tag Team Match)
Folks! We invite you to also follow us through our official social media accounts:
© 2021 Lucha Central 
RELATED NOTE: CMLL Tuesday Night Live Show at the Arena Mexico Results (10/26/2021)
CMLL Tuesday Night Live Show at the Arena Mexico Results (10/26/2021)