CMLL held its traditional Spectacular Friday Live Show at the Arena Mexico in Mexico City, in whose Main Event, Los Guerreros Laguneros defeated Mistico, Volador Jr. & Titan by disqualification in a 6-Man Tag Team Match. Ultimo Guerrero caused Místico to be disqualified due to his low blow to the referee. At the end of the match, El Rey de Plata y Oro challenged the Luchador de Otro Nivel to a Rematch, he answered with a Mask Vs. Hair Match challenge.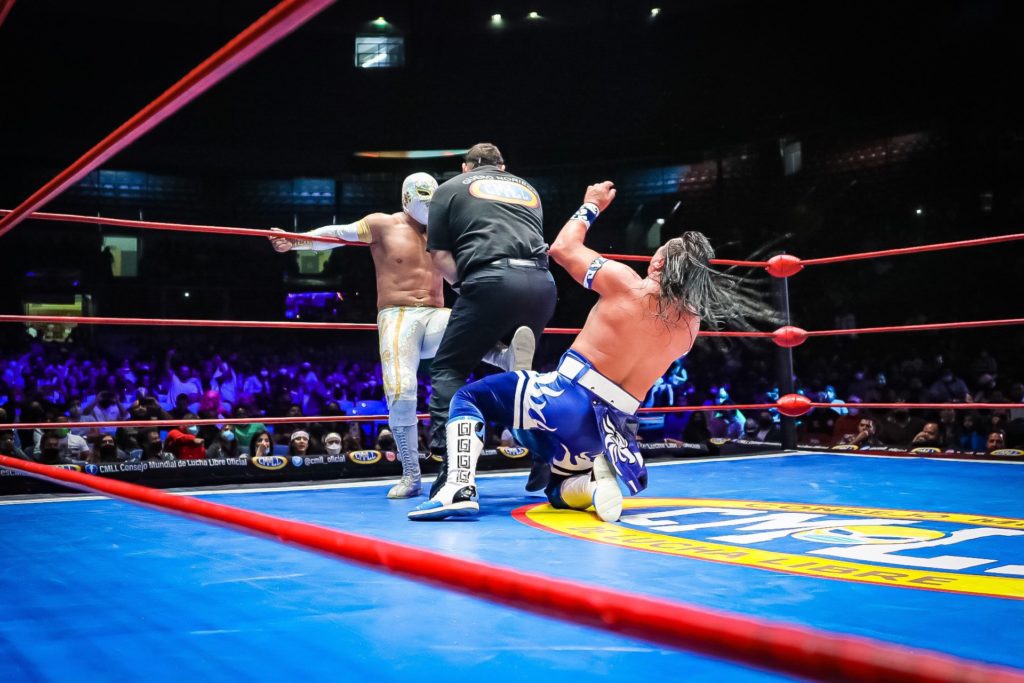 PHOTO: CMLL / Alexis Salazar
El Satanico, Hechicero, Euforia & Mephisto defeated Atlantis, Blue Panther, Negro Casas & El Valiente by pinfall in a Relevos Increibles Match. At the end of the match, Los Infernales stripped the tecnico team members of their masks.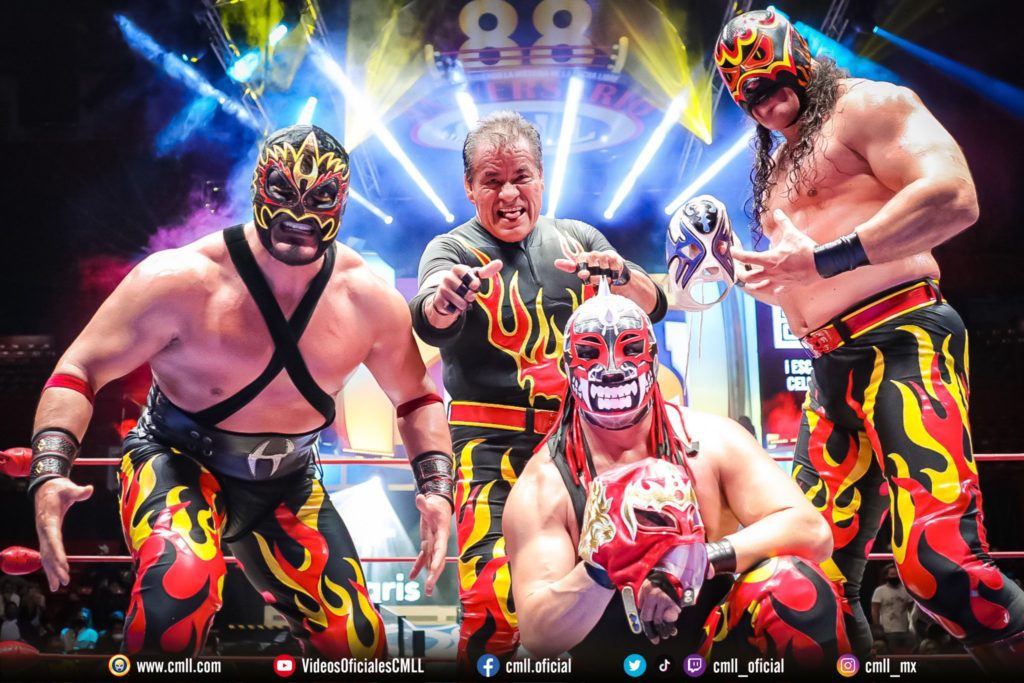 PHOTO: CMLL / Alexis Salazar
In the women's division, Princesa Sugehit, Marcela & Avispa Dorada defeated Dark Silueta, Reyna Isis & Amapola by submission with La Mistica from the CMLL World Women's Champion on La Flor Letal in a 6-Woman Tag Team Match.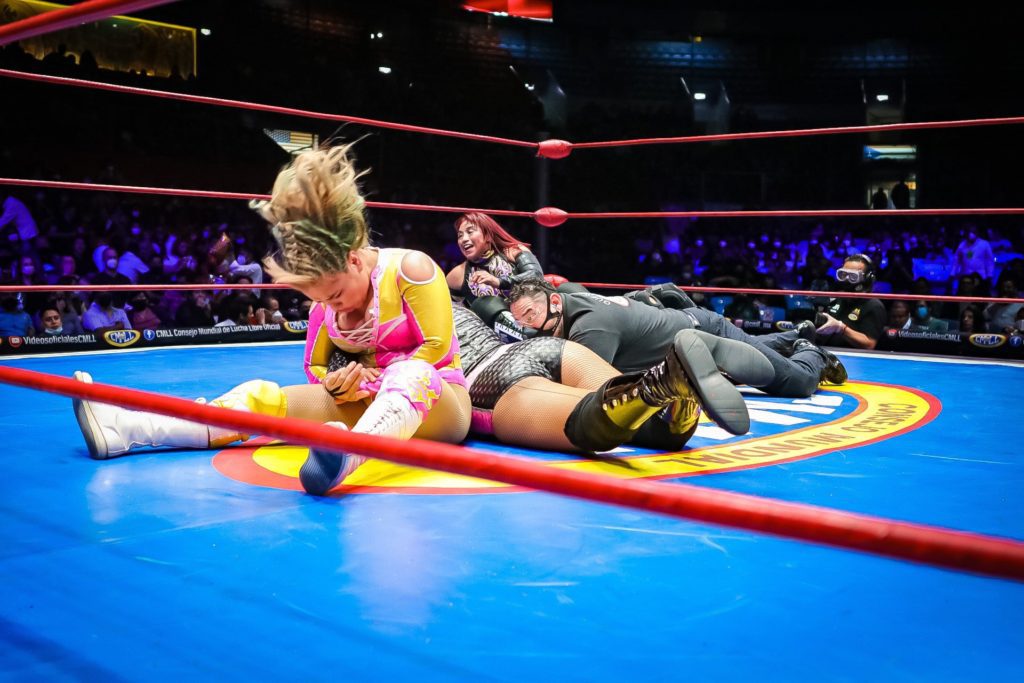 PHOTO: CMLL / Alexis Salazar
Results: 
– Main Event Match: Los Guerreros Laguneros (Ultimo Guerrero, Gran Guerrero & Templario) defeated Mistico, Volador Jr. & Titan (6-Man Tag Team Match)
– Fourth Match: Los Nuevos Infernales (El Satanico, Hechicero, Euforia & Mephisto) defeated Atlantis, Blue Panther, Negro Casas & El Valiente (Relevos Increibles Match)
– Third Match: Princesa Sugehit, Marcela & Avispa Dorada defeated Dark Silueta, Reyna Isis & Amapola (6-Woman Tag Team Match)
– Second Match: Guerrero Maya Jr., Esfinge & Flyer defeated Dark Magic, Disturbio & Luciferno (6-Man Tag Team Match)
– First Match: Oro Jr. & Sonic defeated Grako & Inquisidor (Tag Team Match)
Folks! We invite you to also follow us through our official social media accounts:
© 2021 Lucha Central 
RELATED NOTE: CMLL Spectacular Friday Live Show at the Arena Mexico Results (10/08/2021)
CMLL Spectacular Friday Live Show at the Arena Mexico Results (10/08/2021)