CMLL held its traditional Spectacular Friday Live Show at the Arena Mexico in Mexico City, in whose Main Event, Dark Silueta won the 1st edition of the CMLL International Women's Grand Prix after beating Tsukasa Fujimoto by pinfall with a Suplexplex. Mistico was in charge of delivering the trophy to the winner.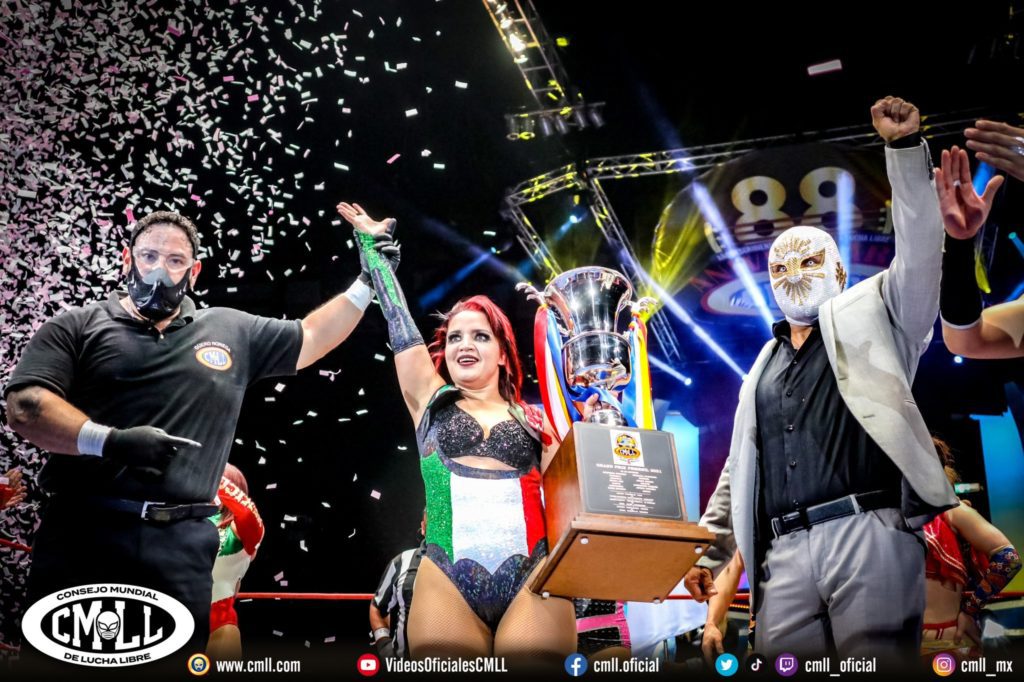 PHOTO: CMLL / Alexis Salazar
Los Guerreros Laguneros defeated controversially Mistico, Volador Jr. & Titan by pinfall in 6-Man Tag Team Match. When El Rey de Plata y Oro tried La Mistica, Ultimo Guerrero took advantage of the referee's distraction to strip him of his mask.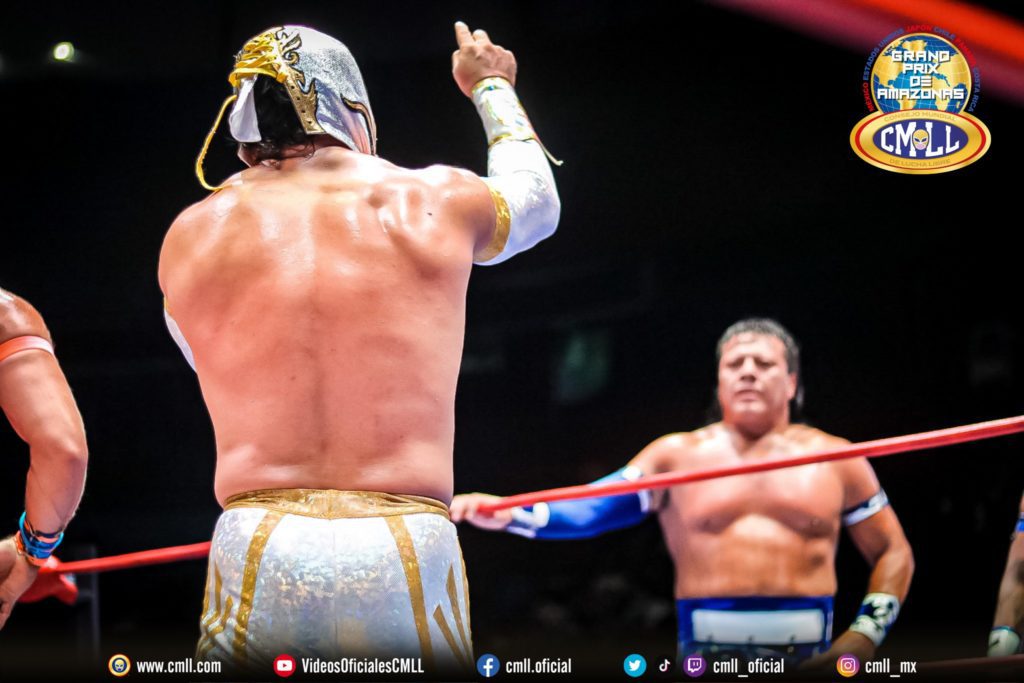 PHOTO: CMLL / Alexis Salazar
Results: 
– Main Event Match: Dark Silueta won by last eliminating Tsukasa Fujimoto (CMLL International Women's Grand Prix 14-Woman Torneo Cibernetico Elimination Match)
Elimination order: 
Dalys defeated Amapola
Princesa Sugehit defeated Stephanie Vaquer 
La Jarochita defeated Avispa Dorada 
Sonya defeated Marcela 
Dalys defeated Reina Isis 
Tsukushi defeated Lluvia 
Dark Silueta defeated Momo Kohgo
Tsukushi defeated La Jarochita 
Princesa Sugehit defeated Dalys 
Tsukasa Fujimoto defeated Princesa Sugehit
Dark Silueta defeated Tsukushi
– Third Match: Los Guerreros Laguneros (Ultimo Guerrero, Gran Guerrero & Templario) defeated Mistico, Volador Jr. & Titan (6-Man Tag Team Match)
Místico, Titán, Volador Jr. vs Gran Guerrero, Templario, Último Guerrero
– Second Match: El Sagrado & Los Gemelos Diablo (Gemelo Diablo I & Gemelo Diablo II) defeated Los Cancerberos del Infierno (Virus, Raziel & Cancerbero) (6-Man Tag Team Match)
– First Match: Okumura & La Ola Negra (Akuma & Espanto Jr.) defeated Los Depredadores (Diamond, Magia Blanca & Magnus) (6-Man Tag Team Match)
Folks! We invite you to also follow us through our official social media accounts:
© 2021 Lucha Central 
RELATED NOTE: CMLL Spectacular Friday Live Show at the Arena Mexico Results (10/01/2021)
CMLL Spectacular Friday Live Show at the Arena Mexico Results (10/01/2021)